~ The Social Diary ~
~~~~~~~~~~~~~~~~~~~~~~~~~~~~~~~~~~~~~~~~~~~~~~~~~~
Vista Hill Fashion Luncheon 2007

July 12th , 2007
The Social Diary Columnist & Photographer Margo Schwab
(high resolution photos available by request )
On May 8th, 2007 it was hot, hot, hot in San Diego for a great cause, Vista Hill. Vista Hill raises monies to support children and families to deal with special education, mental health and substance abuse. They have been doing this for 50 years. Supporters gathered for boutique shopping, a lovely Hyatt Manchester lunch, and a fashion fabulous show by Gretchen Productions. It was themed 'Some Like It Hot,' and it really was.
Among the well dressed and tressed there were Honorary Chair Mary Alice Brady, Event Chair Debra McGinty-Poteet, Carol Karlovich, Lynelle Lynch, Esther Nahama, Natasha Porlas, Jessica Wadley, Mary Walker, Sally Thornton, Joan Bowes, Rick Tiland, Dr. Kimberly Butterwick, Liz Copley, Elizabeth Zongker, Joan Wolf, Yolanda Walther-Meade, Colette Stefanko, Dottie Stanley, Lilo Miller, Linda Price, Viviana Polinsky, Lee Goldberg, Jim Lennox, Linda Jones, and Joy Furby.
Opportunity drawings included fun In-N-Out Burger packages, a Tiffany Vase, a day of pampering at La Jolla Spa MD, and a day to keep your man happy with two deluxe car washes, Seaforth Sport Fishing and entree to the San Diego Automotive Museum.
Lunch was fashion lite perfect. A Caribbean Grilled Chicken Salad matching perfect greens, fruits and grilled chicken with either a honey macadamia nut dressing or champagne vinaigrette. Ooh la la!
Dessert was wicked but a wisely chosen small bites of white chocolate mousse crunchie, chocolate bomb, and fresh fruit tart.
The day left many with poignant thoughts about Vista Hill.
Lynelle Lynch of Poway Academy - Je Boutique - Bay Vista had this to say. "They are an amazing organization that has transformed the lives of wonderful people. I am always so moved by the speech of the client that shares her story and you know that we are contributing to a great cause."
"The event was wonderful," summed up Natasha Porlas.
And wonderful it was for the cause of helping others. More than $60,000 was expected to be raised thanks to supporters and sponsors. Some of the sponsors included San Diego Credit Union, San Diego Foundation's Dr. Seuss Fund, Elaine Lipinsky, Virginia Napierskie, Barbie and Dan Spinazzola's Diversified Restaurant Systems, Moss Adams LLP, Linda Marteeny, Marie Tuthill, Chandler Asset Management, Kimberly Heller, Canterbury Consulting and La Jolla Spa MD.
To learn more about Vista Hill please visit www.vistahill.org
Enjoy the photos!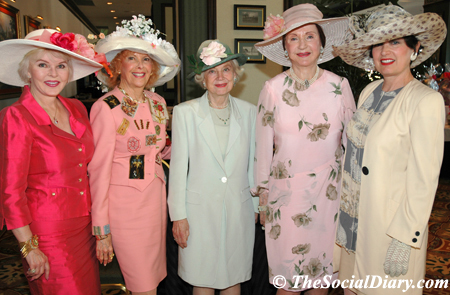 Carol Karlovich, Joan Bowes, Mary Walker and Guests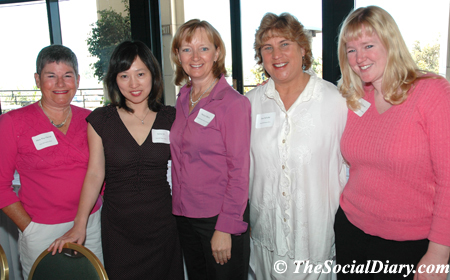 Volunteers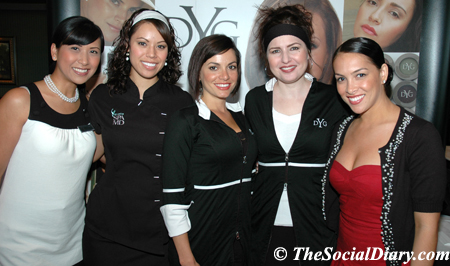 Natasha Porlas on right with La Jolla Spa MD's DYG Mineral Makeup Artists
Jessica Wadley with Rick Tiland ** Proud Grandmother with her 'model'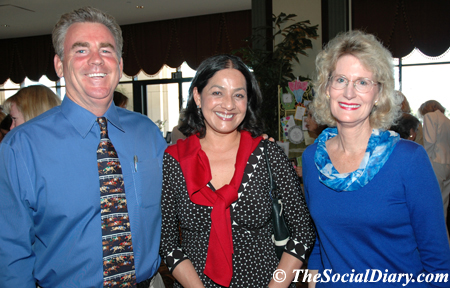 Jim Mulvaney with Guests
Guests
Liz Copley ** Ellen Zinn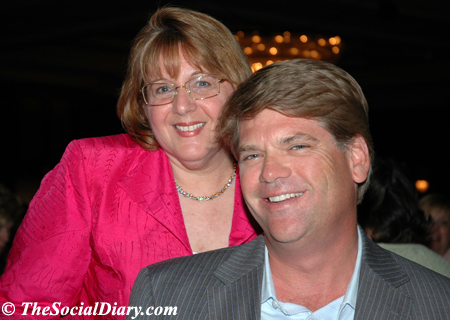 Linda Jones with Jim Lennox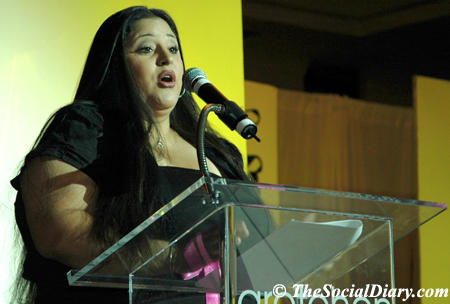 Guest Speaker
Models
Models
Models ** Guest ** Esther Nahama
* Margo Schwab has produced, written, interviewed and photographed for various media organizations since 1989. Schwab attended Holton Arms School, La Jolla Country Day School and La Jolla High School. Schwab has a B.A. from Scripps College and a Masters of Business degree, M.B.A., from the University of San Diego. Schwab volunteers for numerous charity organizations. She also continues to lobby for water safety and for family violence mitigation. Schwab is the editor of The Social Diary. Margo is currently writing a book based on La Jolla.
Warning ** photos, video and writing on this site are the
copyright of The Social Diary, San Diego Social Diary, margomargo.com and Margo Schwab.
no reproduction of any part or parts is allowed without written permission by The Social Diary