~ The Social Diary ~
~~~~~~~~~~~~~~~~~~~~~~~~~~~~~~~~~~~~~~~~~~~~~~~~~~
Vaughn Parker Charitable Foundation 'Saks' Big Money for Mammograms
"With 'Denim and Diamonds Chic' - Raising Breast Cancer Funds was never so fashionable!"
On October 18th, 2007, Kymberli and Vaughn Parker welcomed "Key to the Cure" supporters at the Saks Fifth Avenue in fashionable Fashion Valley. The evening consisted of a VIP reception and an exclusive VIP Trend Fashion show. The 'want it' collection featured Dolce Gabbana, LAMB, BCBG, Blumarine, Moschino Cheap and Chic, Marc Jacobs, Badgley Mischka and more. Trends spot lit for women included the short bootie, the cape, high, high heels, the cropped jacket, patent shines, the opaque leg and the dramatic Jennifer Lopez worthy lash. Men's trends featured included the puffy vest, Winter whites, the gentleman's bag, and the turtleneck. The scene stealer image were the male models wearing open shirts and jeans. They received rousing applause.
But this event was serious fun for a serious cause. Funds raised went to the Parker Family Foundation to help those in need get breast cancer mammogram screenings. Two tickets bought equaled two screenings.
And the event raised even more funds by having a percentage of shopping proceeds go to the cause.
Among those there were Alicia and Quentin Jammer. Quentin sported a whole lot of bling including a diamond laden cross that would catch the eye of many there that night. And there were a whole lot of Louis Vuitton limited edition purses opening up to help the cause.
As guests shopped, they perused and enjoyed fine dining by some of San Diego's top chefs. Tasty bites of fresh oysters and other tantalizing appetizers were provided by BlueFire Bar and Grill, Extraordinary Desserts, Jsix & J6bar at Hotel Solamar; Mosaic Catering, Oceanaire Seafood Room, The Wild Thyme Company, and Whole Foods Market.
Local Sponsors included: Coca-Cola Bottling Company; Denim & Diamonds, Holiday Flowers of San Diego, *maryjane," Mercedes Benz of San Diego, Mindy Weiss, NBC San Diego, Saks Fifth Avenue, San Diego Magazine, and the Vaughn Parker Charitable Foundation. The National Sponsor is Mercedes Benz USA (MBUSA) with actress Renée Zellweger serving as the Entertainment Industry Foundations' ambassador for Saks Fifth Avenue 2007 KEY TO THE CURE Campaign.
Big names for a big cause. The Social Diary salutes Saks Fifth Avenue, the Parker Family Foundation, and all of the supporters for helping to find a 'key to the cure.'
Please enjoy the photos.
(high resolution photos available by request
Co-Chairs Vaughn and Kymberli Parker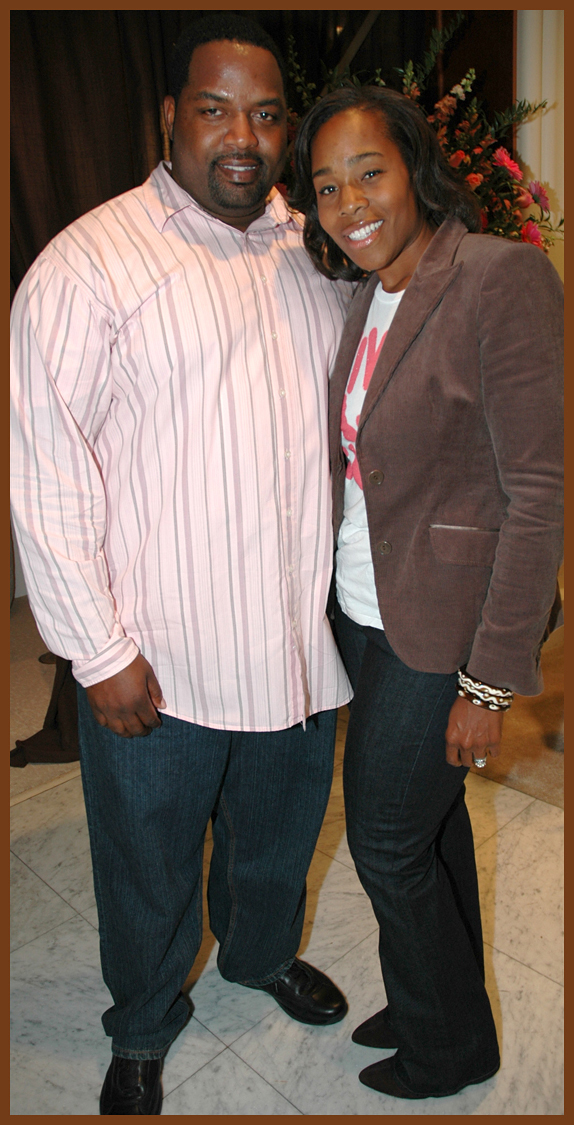 Scott Johnston in Ralph Lauren Polo ** Vaughn Parker ** Leonard Simpson with Christopher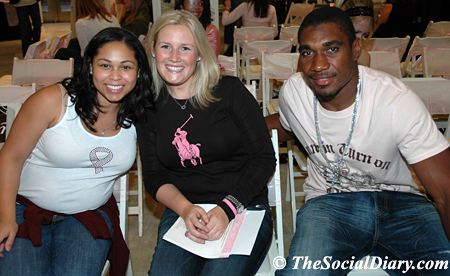 Alicia Jammer with friend, and husband Quentin Jammer
Quentin Jammer with his major diamond bling ** David and Rebecca Justice ** Kymberli Parker
Guests ** Kymberli and Vaughn Parker ** Guests
Guests ** Kymberli Parker with Leonard Simpson ** Margo Schwab in Ooh La La Boutique with Kymberli Parker
Scott Johnston with Parker Vaughn ** David Justice and Guest ** Quentin Jammer texting before the fashion show
David and Rebecca Justice with More Guests
THE FASHION SHOW!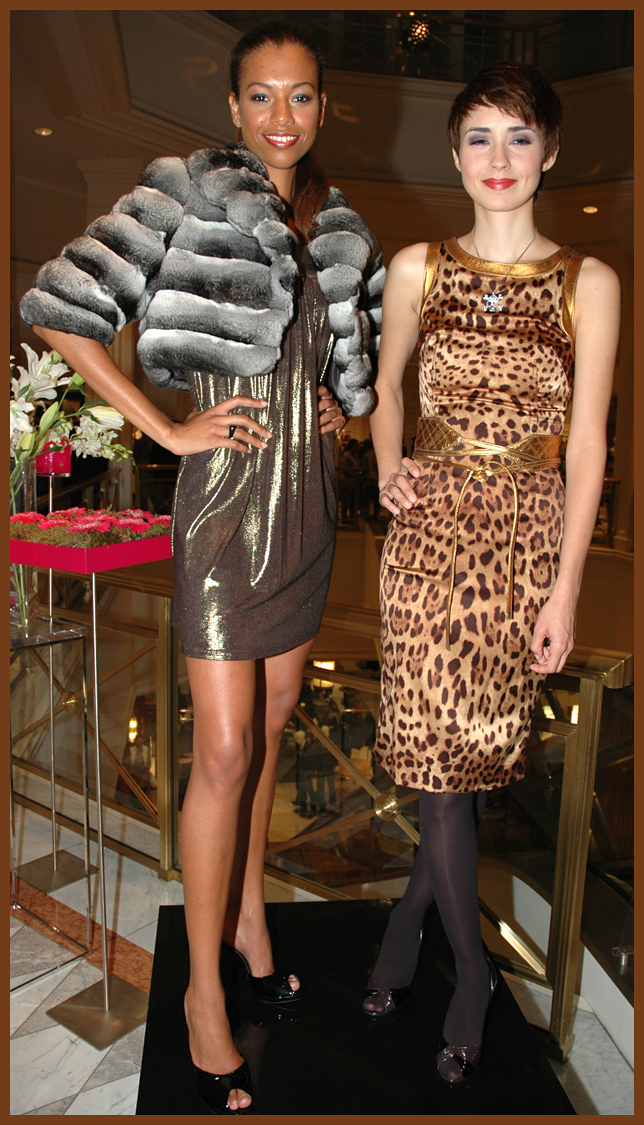 .........THE AFTERPARTY OF SHOPPING AND DINING ... ALL IN DENIM AND DIAMONDS!
Guests ** Vaughn and Kymberli Parker with a little guest ** Kimberly King and Dawn Edwards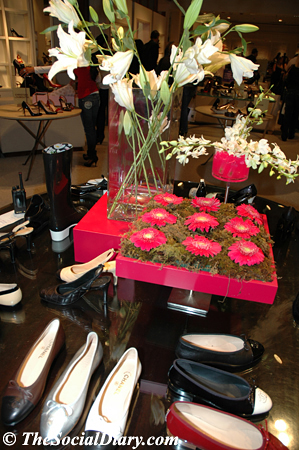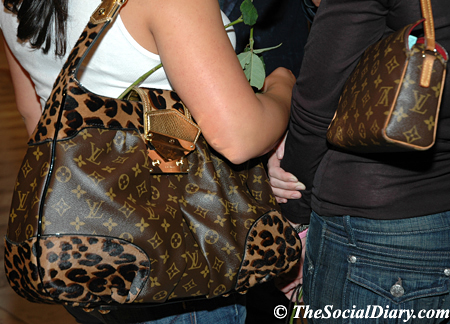 .Extraordinary Desserts ** Pamela Davis with Kimberly King

Reported by The Social Diary's Margo Schwab
* Margo Schwab has produced, written, interviewed and photographed for various media organizations since 1989. Schwab attended Holton Arms School, La Jolla Country Day School and La Jolla High School. Schwab has a B.A. from Scripps College and a Masters of Business degree, M.B.A., from the University of San Diego. Schwab volunteers for numerous charity organizations. She also continues to lobby for water safety and for family violence mitigation. Schwab is the editor of The Social Diary. Margo is currently writing a book based on La Jolla.
Warning ** photos, video and writing on this site are the
copyright of The Social Diary, San Diego Social Diary
no reproduction of any part or parts is allowed without written permission by The Social Diary