~ The Social Diary ~
~~~~~~~~~~~~~~~~~~~~~~~~~~~~~~~~~~~~~~~~~~~~~~~~~~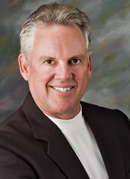 by The Social Diary Wine Expert Columnist Gary Parker
Zagat Accoladed
October 2007, Offering #83
The October 2007 Gary Parker Collection offering brings two global selections. From Spain, we are privileged to offer the 2003 Closa Batllet from the great Priorat region, and from our own sunny Southern California, the 2005 Undici from Palmina winery.
20043 Closa Bartllet, Cellars Ripoll Sans, Priorat, Spain

There is not enough space on this page to tell you all about this wine and its pedigree. The Romans began producing wines in Priorat some 2,000 years ago. Today, it is recognized as a premier wine growing climate and soil blessing for grapes specific to the area, Carignan and Grenache.
Cellers Ripoll Sans hails from Grattalops, a tiny village (population 400) on the most beautiful part of Spanish Catalonia, With rocky terrain and steep hillsides, it's tough work to farm a vineyard. Big, powerful, rustic Priorat wines are born from thick, gnarled vines that creep from the area's large rocks. Partly because of that, Grattalops is now home to a number of well-known cult wineries, including the highly famed Clos Erasmus.
In the year 2000, Closa Batllet was established by Marc Ripoll, who took over the vineyards that had been in his family for many years, and has turned the property from a cooperative led arrangement to becoming one of the premier Priorat wineries today. Many of his wines garner 90-96 point ratings in the press. Great job, Marc!
2005 Undici, Palmina, Santa Ynez Valley, California
Winemaker Steve Clifton met Greg Brewer in 1995 and formed the partnership that has become Brewer-Clifton, a winery solely devoted to vineyard-designated Chardonnay and Pinot Noir from the Santa Rita Hills appellation in western Santa Barbara County.
These two have produced a great number of beautiful and thoughtful wines over the years of their partnership, and I have enjoyed a great many of them. A big plus for the wine growing area is Clifton and Brewer have consulted for a number of other local wineries in assisting to produce exceptional wines.
While Steve shares a phenomenal passion for Burgundian varietals with his partner Greg, he came to his love for wine from Italian grape varietals grew more intense with time. At an industry tasting Steve was amazed when he realized the immense similarities between his favorite Barolos and Barbarescos and the red Burgundies. So BINGO! Palmina was born as a passion project devoted to producing exclusively Italian varietal wines.
2003 Closa Batllet, Cellers Ripoll Sans
Growing Region.................................. Priorat, Spain
Varietal Blend.................................. 65% Carignan, 21% Grenache,
.................................. 8% Cabernet Sauvignon, 6% Syrah
Fermentation New French & American Oak Winery Price $45.00
Case Price ....................... $36.99
Tasting Notes:
We know Spain is producing many world class wines these days, and the Closa Batllet ranks amongst the best. The vineyards have vines nearly 100 years old, and the Priorat region is considered one of the best terroirs in the world for Grenache and Carignan, Less than 1,000 cases made worldwide.
Appearance:
The tall thin bottle with the long neck is reminiscent to a super model. I love that the cork has the same logo design as on the label. Showing little signs of 5 years since harvest, the dark red/black is inky and oily, with a bright red rim.
Nose:
An assertive nose shoots up dark berry fruit, most notably black berry and blueberry. There are whiffs of spice and smoke, grilled toast, lead pencil, floral nuances (violets) and vanilla. Woodnotes bring forward dark cedar.
Texture:
The early tannins are hard and rustic, but are needed to balance the intense power of the deep fruit. Exotic and compelling, it keeps you coming back for the next feel. Gets very long and lengthy on the finish, when (24 hours later) the tannins evened out and took on a creamier feel.
Flavor:
Wood, smoke and vanilla wrap deep and concentrated black berry and blueberry fruit flavors. There are some lovely touches of Asian spices and grilled bread with truffle butter. Look for some black pepper as well.
Serving Suggestions:
This wine will cellar for 10-25 years, and will vastly improve with time. After opening, save some for the next day to see how it softens. It is likened 24 hours of air equals 10 years bottle age.
2005 Palmina, Undici
Growing Region.................................. Santa Ynez Valley, California
Varietal Blend.................................. 100% Sangiovese
Fermentation 25% New French Oak, 75% Neutral
Winery Price ....................... $36.00
Case Price ....................... $30.99
Tasting Notes:
One of the finest 100% Sangiovese wines grown in California I have ever tasted. Undici by Palmina is yet another exciting wine coming from our winemaking lands north of Santa Barbara proper. Does a native Californian proud. Fabulous winemaking team and great vineyards add up to a great wine addition for your dinner table.
Appearance:
Very Italian and smart looking label, (like Gaja package?) affixed to a heavy bottle. The color is very dark at the core, with black cherry and brilliant red ruby hues. It reflects light very well, and is quite viscous in the bowl of the glass.
Nose:
The fragrance keeps you coming back for more, as it continually evolves from its strawberry fruitiness to further complex aromatics. Spices and nutmeg hover over big raspberry fruit, buttressed by plum, red licorice and vanilla oak. A hint of mushroom and earth also come forward.
Texture:
The textural sensations are fabulous, as you enjoy a smooth, rich, enveloping liquid with a touch of bright acids holding it together perfectly. Oily and viscous, it has a most agreeable lengthy finish that wraps the fruit up with a touch of cranberry-like acid. Very cool!
Flavor:
Ripe plum and raspberry fruit dominate early, and then yield to currant, wild herbs, clove, and nutmeg. A chocolate milk flavor provides a wonderful dairy-like phenomenon, and fittingly, coffee and black tea impressions follow. The ripe plum flavors come back on the finish.
Serving Suggestions:
The winemakers strongly urge you to enjoy the Undici with foods, as both the this wine and cuisine seem to excel when paired together. I had my Undici with a spicy, tomato based pasta dish with sausage and it was quite noteworthy. The wine could improve in the bottle 3-8 years.
* Gary Parker is the Principal, Founder, Chairman and CEO of The WineSellar Group. From a background of culinary arts, architecture and art, Gary opened The WineSellar & Brasserie in 1988 with a pioneering concept of combining a fine wine shop, a state of the art wine storage facility, and a highly regarded French restaurant named The Brasserie, all under one roof. With its top rated Zagat level cuisine, and Gary Parker's hand picked wine list of 2,500 classic wines, The WineSellar & Brasserie garnered instant notoriety. The wine list has won The Wine Spectator Grand Award (one of the best 100 wine lists in the world) every year since 1988. Gary subsequently created The WineSellar Club and www.winesellar.com, an Internet wine auction site. Gary is recognized as a leading authority in fine wine, and is active as a spokesperson, appraiser, auctioneer and panelist in the industry.
(editor's note - Gary is a former principal owner of Laurel Restaurant & Bar. Gary established Laurel in 1995, which he sold in February 2005).
Proprietor Gary Parker of the WineSellar & Brasserie says "I consider myself a culinary crusader. I love to provide and promote epicurean pleasures to others through my restaurants, wine shop, and wine of the month clubs."
The Brasserie restaurant has been the recipient of the Wine Spectator Grand Award every year since it opened in 1989. This award acknowledges The Brasserie wine list as being one of the 95 best wine lists in the world today because of its depth and selections.
Warning ** photos, video and writing on this site are the
copyright of The Social Diary, San Diego Social Diary
no reproduction of any part or parts is allowed without written permission by The Social Diary