June, 2007, Offering #79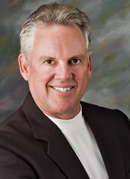 by The Social Diary Wine Expert Gary Parker
Zagat Accoladed
2007, Offering #79 - Introduction
Editor's Note >> Breaking News - 2007 Zagat Guide Says this about the WineSellar! -
"It's "tough to find, but find it" insists eonophiles and gourmets of this retail store/French brasserie (no. 1 for Food in SD) in an industrial area of Sorrento Mesa; true, neither the "exceptionally good food" (served on the second floor) nor "smooth service" is a surprise, but its the wine that "shines" say those "who explore the shop" pre or post dinner."


The May 2007 Gary Parker Collection will feature one wine from the St. Julien region of Bordeaux, France, the 1996 Château Lagrange. As I have mentioned to our group before, Bordeaux wines age as much as if not more gracefully than any wines produced on the planet. I am sure you will find this 11 year old Château Lagrange drinking superbly now, and will recognize its potential to grab another spot in our Gary Parker Collection bin in our cellars.
1996 Château Lagrange, St. Julien
It is impossible to ignore the enormous change at Château Lagrange under Marcel Ducasse's leadership. Classified as a 3rd growth in Médoc Classification of 1855, it is the largest classified property in the Médoc. With vineyards adjacent to Gruaud Larose in the center of St. Julien, it is positioned to make great wine. Most of the wines at Château. Lagrange prior to 1983, when Ducasse took over, were mediocre at best. But, since then and especially since 1989, the wines have been first-rate and consistently under priced, although that is changing slowly as the reputation of the wines catch up to their quality.
Late in 1983, the Japanese drinks company, Suntory, purchased Lagrange for about $10 million from a Spanish family who, as Ducasse puts it, "were always arguing with one another." The property had deteriorated severely because for years no one was in charge or cared about the wines. Suntory, with advice from Michel Delon, the proprietor of Château Léoville Las Cases, immediately hired Ducasse. It turned out to be a brilliant move.
When Ducasse arrived, everything--the Château, the vineyards, and the winery--was in virtual ruins. Over the next five years Suntory invested another $38 million to renovate and upgrade the property. In 1984 there were 14 employees working 140 acres of vines, making one wine with no guiding winemaking philosophy. Currently, Château Lagrange has 290 acres under vine and 57 employees. Ducasse quickly introduced his philosophy that has become his mantra: make balanced wines. If the wines are not balanced at the onset, they will never age and develop properly, according to Ducasse.

The Château is the personal property of Suntory Chairman Keizo Saji and includes only a few concessions to Japanese ownership – a traditional teppan-yaki (grill room) and a Japanese dining room. While Lagrange has yet to turn a profit for Suntory, the company, and particularly Saji, obviously take a long-term view of the estate and have sufficiently deep pockets to support it. Indeed, it seems most fortunate that Château Lagrange finally has an owner with the vision, patience and wherewithal to assure its vitality into the next century and beyond.
Given the profound turnaround in under two decades, the superb vineyard and the wealth of talent behind the transformation, there is no reason to doubt that the wines of Château Lagrange will continue to evolve and improve in the years to come.
1996 Chateau Lagrange
Growing Region: ..................................................... Saint-Julien, Bordeaux, France
Varietal Blend 68% Cabernet Sauvignon, 28% Merlot, 4% Petit Verdot
Fermentation French Oak
Suggested Retail $100.00
GP Club Case Price $77.99
Notes: What a bonus to find a wine 11 years old imported to us coming directly from the Chateau! What service! This wine is a treasure, garnering 91-93 point ratings in various wine journals and publications, virtually all of which say the wine is great now, but has many years left to go. I concur, and believe it is a class act.
Appearance: Once again, the typical, understated, and classic looking package for Bordeaux, with the drawing of the Chateau (and the famous Lagrange bell tower) on the label. Note the intricate cap. The wine is a dark cherry-brick hue, with some shades of black at the core, clearing at the rim of your glass. It's really viscous as it holds on to the bowl for a long time.
Nose: Pour about five ounces of the wine, and notice that you can easily capture its power and grace of the nose 3-4 inches above the top of the glass. Very nice! It has serious dark cherry fruit that is backed by layers of sweet cedar, vanilla, spices (cumin/curry), a touch of mineral (hot stones) and black pepper. It is complex and ever evolving.
Texture: Ah yes, the texture . . . extraordinary, incredible, nearly implausible. But that's great Bordeaux! Still racy and youthful at eleven years old, showing muscle, youth and vigor while being sweet and elegant at the same time. It is creamy in the center, lush in the palate, and very, very long on the finish. Note an edge of Balsamic Vinegar-like acid which really seals the deal for me.
Flavor: Some serious black berry fruit is nuzzled next to a distinctive dash of black walnut and freshly strapped leather. Wonderful sweet wood component is laced with clove and ripe citrus, perhaps even Grand Marnier like. Black pepper, mineral, and even some molasses grace the elegant and remarkable fruit.
Serving Suggestions:
This has another 10-20 years on it. It would be difficult to find a better ten- year-old Bordeaux to cellar with a price like this. Come and get it!
* Gary Parker is the Principal, Founder, Chairman and CEO of The WineSellar Group. From a background of culinary arts, architecture and art, Gary opened The WineSellar & Brasserie in 1988 with a pioneering concept of combining a fine wine shop, a state of the art wine storage facility, and a highly regarded French restaurant named The Brasserie, all under one roof. With its top rated Zagat level cuisine, and Gary Parker's hand picked wine list of 2,500 classic wines, The WineSellar & Brasserie garnered instant notoriety. The wine list has won The Wine Spectator Grand Award (one of the best 100 wine lists in the world) every year since 1988. Gary subsequently created The WineSellar Club and www.winesellar.com, an Internet wine auction site. Gary is recognized as a leading authority in fine wine, and is active as a spokesperson, appraiser, auctioneer and panelist in the industry.
(editor's note - Gary is a former principal owner of Laurel Restaurant & Bar. Gary established Laurel in 1995, which he sold in February 2005).
back to New this Week.......Gary Parker Archives..........Home
___________Zagat Accoladed....&.... "Culinary Genius!" says The Social Diary's Scott Johnston____________
Proprietor Gary Parker of the WineSellar & Brasserie says "I consider myself a culinary crusader. I love to provide and promote epicurean pleasures to others through my restaurants, wine shop, and wine of the month clubs."
The Brasserie restaurant has been the recipient of the Wine Spectator Grand Award every year since it opened in 1989. This award acknowledges The Brasserie wine list as being one of the 95 best wine lists in the world today because of its depth and selections.
Warning ** photos, video and writing on this site are the
copyright of The Social Diary, San Diego Social Diary, margomargo.com and Margo Schwab.
no reproduction of any part or parts is allowed without written permission by Margo Schwab