Cirque du Seacrest Masquerade Ball 2010
The Cirque du Seacrest Masquerade Ball celebrated local heroes for its 32nd annual gala at the Hilton La Jolla February 6th, 2010.
The heroes were not only the supporters of Seacrest Village Retirement Communities, but the supportive safety members of the community, including the Encinitas Fire Department and the Poway Fire Department.
Attendees were Encinitas Fire Department's Chief Mark Muir, Fire Marshall Bob Scott, Deputy Chief Joe Bunn, Deputy Chief Scott Henry, Captain Mike Daigle, Captain Jorge Sanchez, Captain Mike Terlouw and Engineer Mike Goralski. Poway Fire Department's members there included Captain Robert Stanberry, Engineer Joseph Del Bono, Firefighter Kelly Delotch, Firefighter Jonathan Wadley and Firefighter James Kleppel.
The evening started with cocktails, sushi and mingling. A myriad of glittery-masked "cirque" sorts twirled among guests as well.
Among the guests were Honorary Chairs Esther and Bud Fisher, Jo Arenson, Suzi and Bernie Feldman, Mary and Jon Epsten, Teddie Pincus, Francy Starr, Elaine and Jeffrey Lipinsky, Melissa and Michael Bartell, Barbara Bloom, Susan and Richard Ulevitch, Bobbi and Sol Nagorner, Sheila Potiker, Jeanne Jones and Don Breitenberg, and Jordan.
As in, the designer Jordan, who donated a custom handpainted gown for the live auction. Lee Goldberg was the high bidder on that item, though she was already wearing an original Jordan that evening.
More included Frank Goldberg with Lee, Tamara Strauss and Todd Frank, Alberta and Charles Feurzeig and Joyce and Ed Glazer.
City of Encinitas Councilman Jim Bond was also there. How many times do you think he gets teased about being the "James Bond of Encinitas?"
Russ T. Nailz emceed, played auctioneer and added his 'usual unusual' wit.
Dinner served included a duo of filet of beef and sea bass.
More live auction items included a coveted dinner at the fire stations. It went for thousands.
An exciting twist to the evening was the specially produced Cirque du Seacrest show. Tony Caligagan of Heatwave Productions put together local and national members for an inspiring show of acrobatics. It was riveting.
After the show guests enjoyed a tempting dessert buffet and coffee bar. Dancing to the Society Beat followed.
The evening, organized by the Women's Auxiliary, benefits the Seacrest Village Retirement Communities' mission to provide excellence and quality of life while embracing traditional Jewish and cultural values.
"I particularly love the fact the residents are in attendance at the event. Life's last round should hold many joys," Jordan said.
Please enjoy the photos.
Be advised strictly no downloading of photos. Please email purchase requests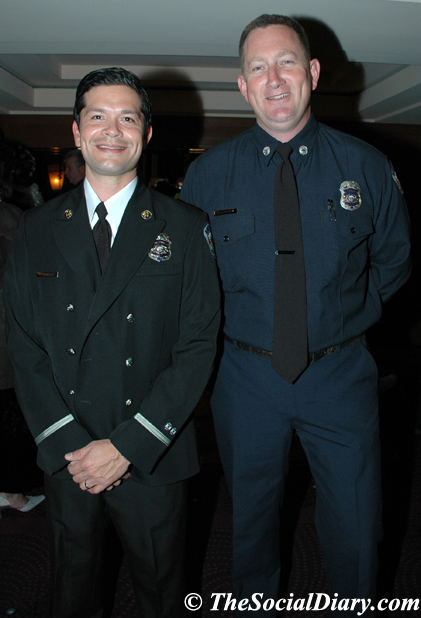 Captain Jorge Sanchez and Captain Mike Terlouw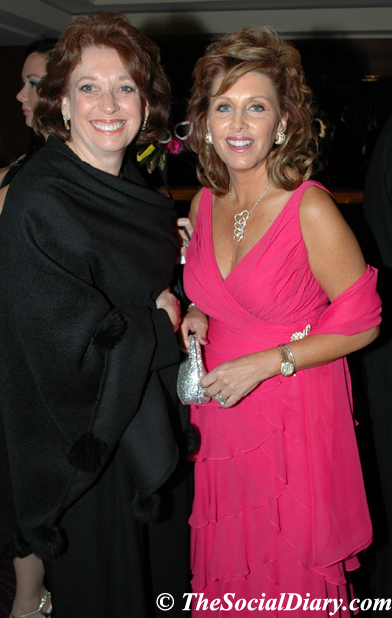 Ellen Chodorow with Mary Epsten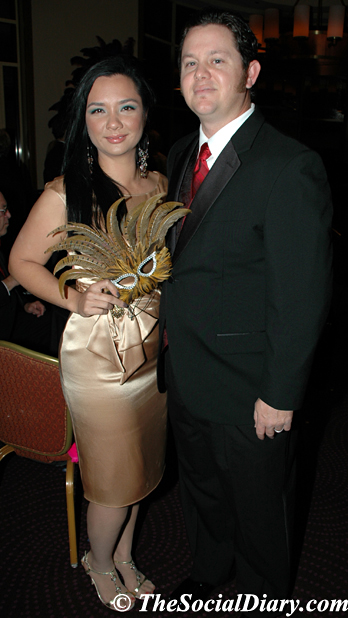 Jessica Wadley and Firefighter Jonathan Wadley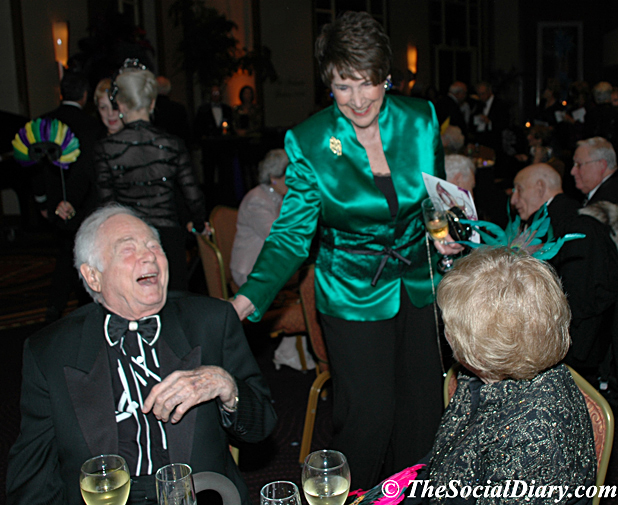 Sheila Potiker with Arthur Brody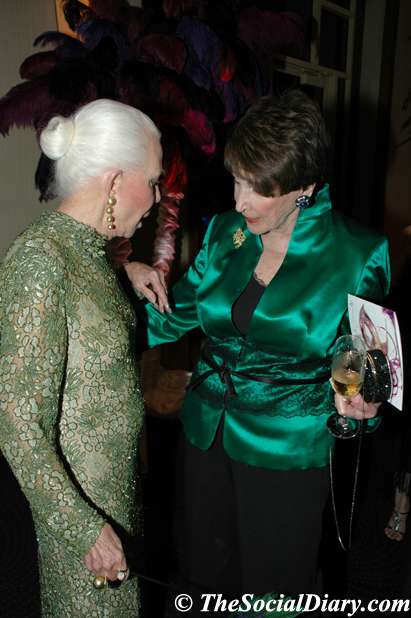 Above and below Jeanne Jones and Sheila Potiker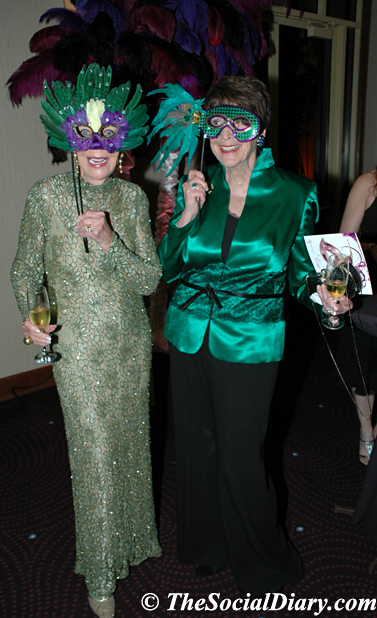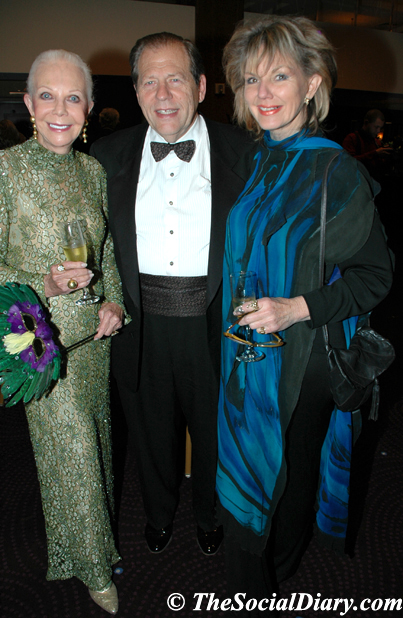 Jeanne Jones with David Masterjohn and the designer Jordan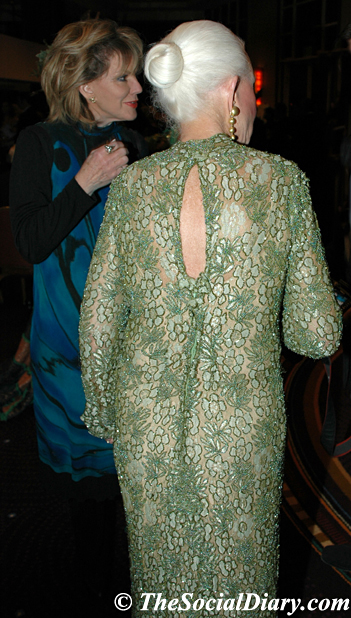 Jordan with Jeanne Jones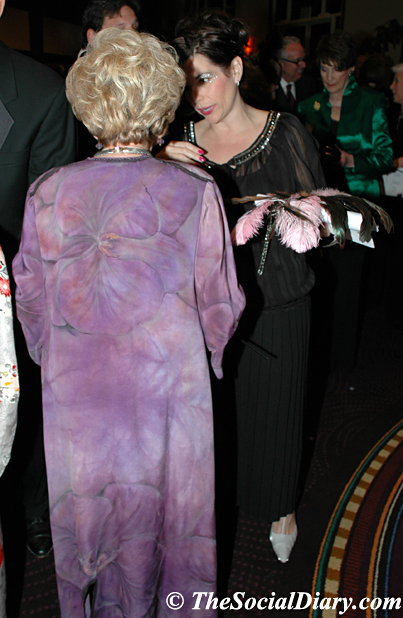 Lee Goldberg in Jordan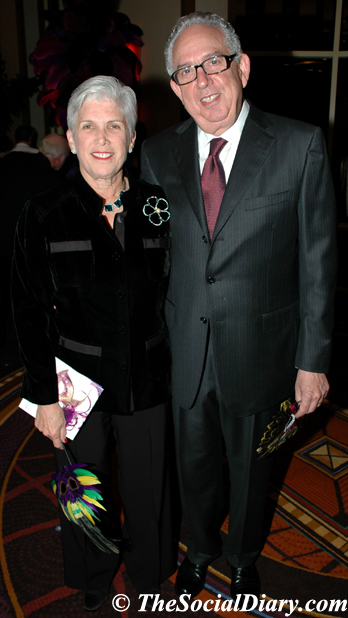 Susan and Richard Ulevitch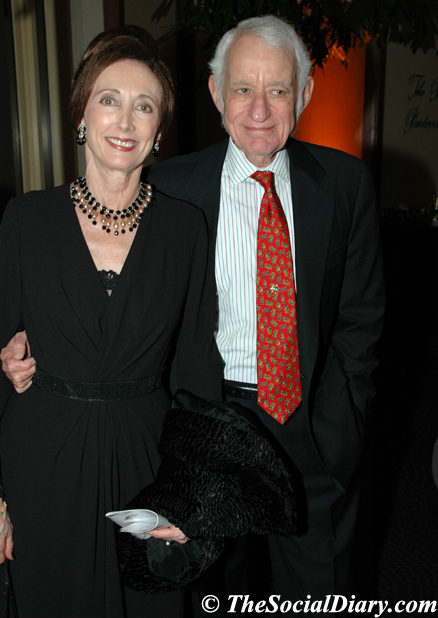 Viviana and Charles Polinski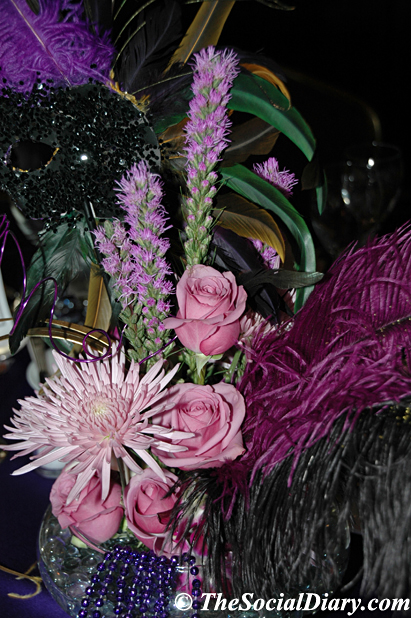 A Fleurs du Cirque Floral Display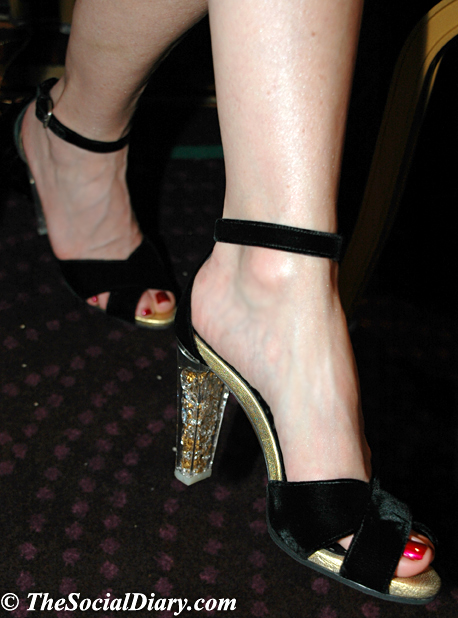 Tamara Strauss wearing a cool shoes in memory of her sister Stefanie Strauss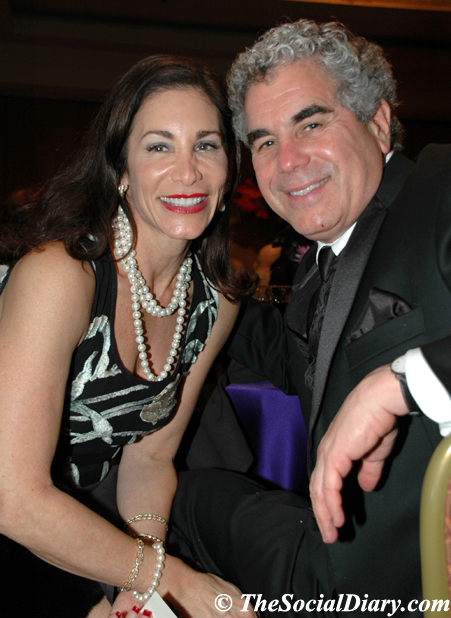 Jewelry Designer Tamara Strauss with Todd Frank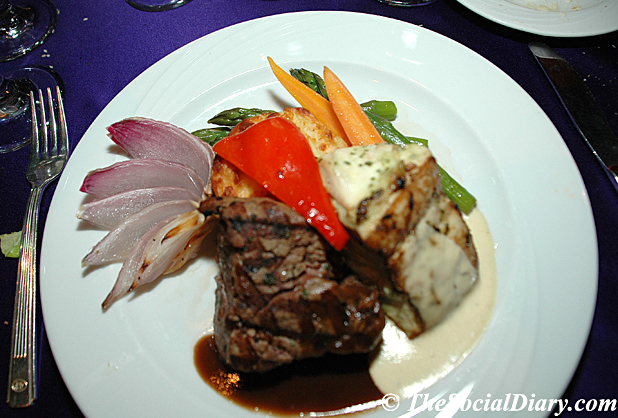 The delicious entree duo of beef and seabass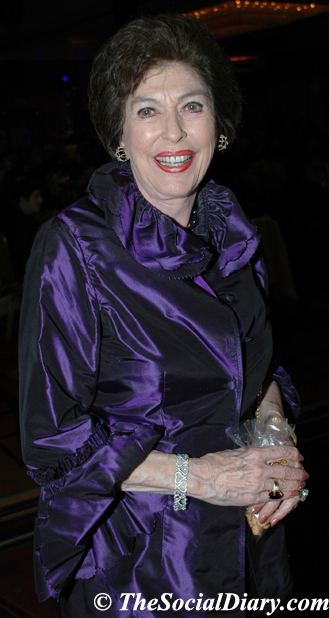 Barbara Bloom
Above and below, the tremendous cirque performers before the show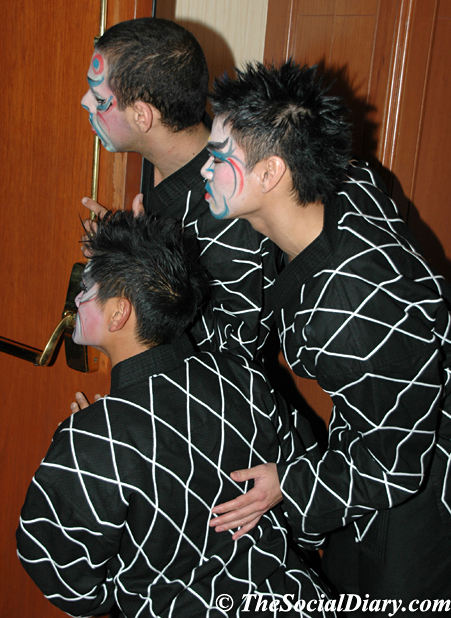 And the show!!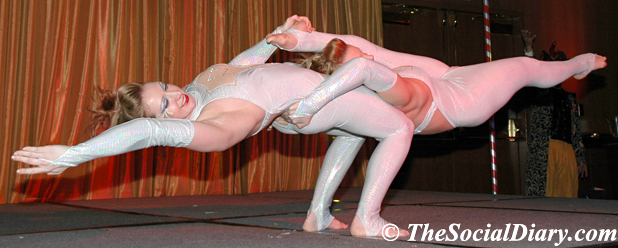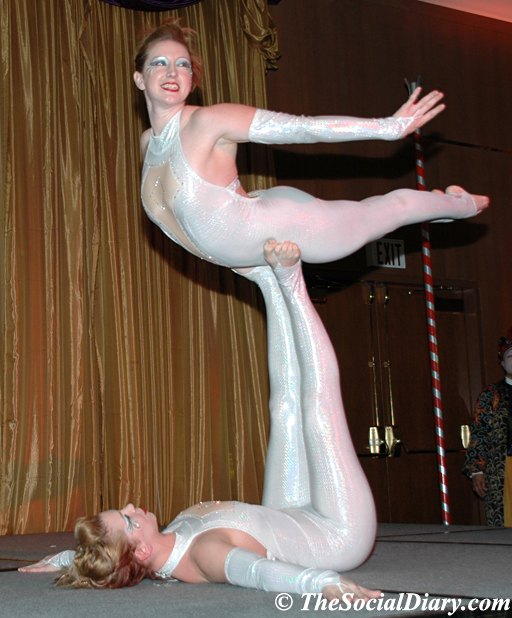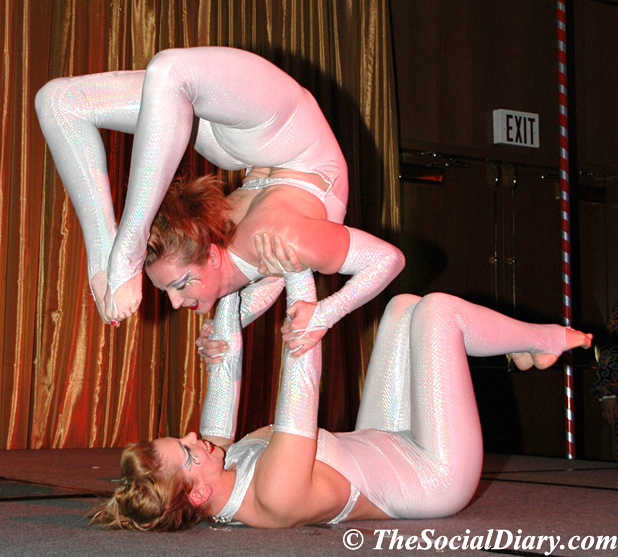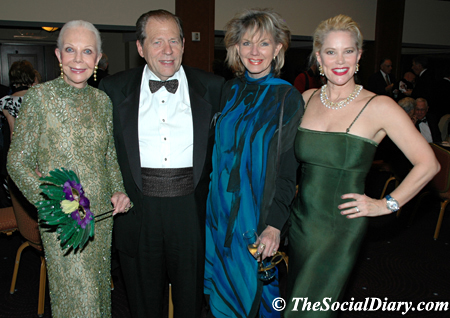 Jeanne Jones with David Masterjohn, Jordan and Margo Schwab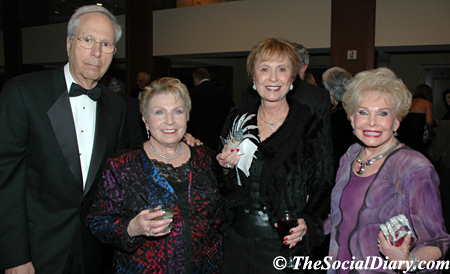 Robert Berk, Guest, Sondra Berk and Lee Goldberg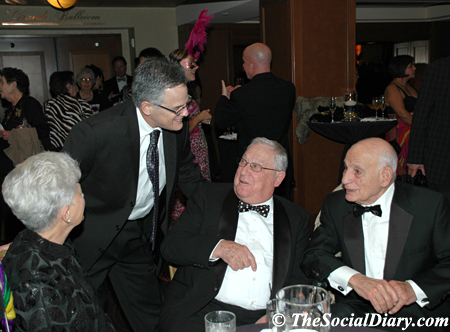 Guests having fun!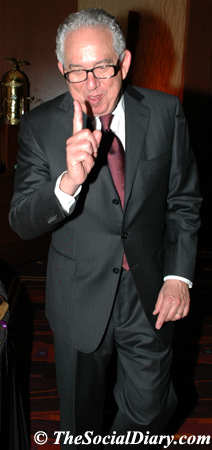 Richard Ulevitch caught at the candy display!!
To learn more about the Seacrest Village Retirement Communities, please visit www.seacrestvillage.org
For a look back to past Seacrest Village Retirement events, please visit:
Seacrest Village Fashion Show 2007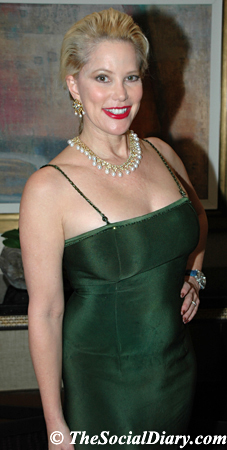 reported by Margo Schwab
photoshopped by Scott Johnston
The Buzz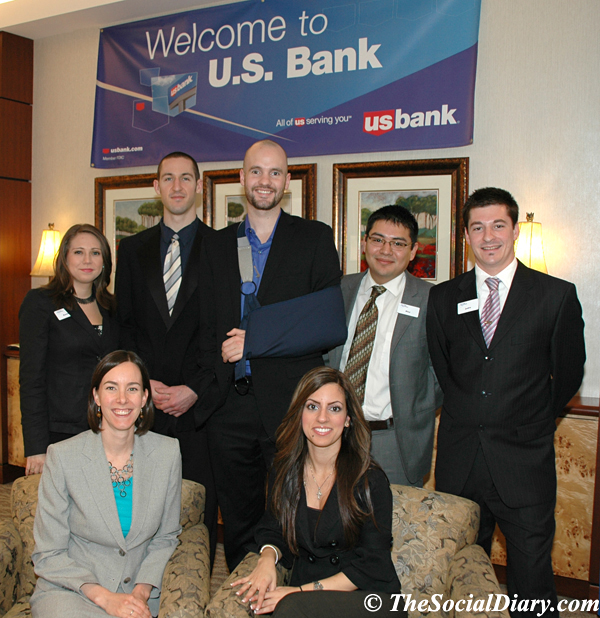 San Diego's The Social Diary would like to thank the wonderful team at U.S. Bank in La Jolla.
The Social Diary is proud to have been asked to display their business in their bank of choice, the U.S. Bank. We love the friendly professionalism, and we love U.S. Bank's support of local businesses!
Thank you!!
Pictured from left to right, standing:
Daniela Campos (Personal Banker), Steve Cavanaugh (Customer Service Representative), Eric Hollister (Teller Coordinator), Alex Vargas (Personal Banker), Justin Bridle (Universal Banker)
From left to right, sitting:
Jennifer Harter (Branch Manager), Lily Youkhanna (Asst Branch Manager)

____________________________________________________________
Photoshopping and Photography Services
Photos on this website available if it is of you
available by The Social Diary
~ 619-384-7333
email TheSocialDiary.com
_______________________________________________________________
Email Commentary to be added
* Margo Schwab, more formally known as Margaret E. Schwab, has produced, written, interviewed and photographed for various media organizations since 1989. Schwab attended Holton Arms School, La Jolla Country Day School and La Jolla High School. Schwab has a B.A. from Scripps College, spent a business internship with S.A.I.C., Science Applications International Corporation, and earned a Masters of Business degree, M.B.A., from the University of San Diego. Schwab additionally took college courses from Harvard University, and Syracuse University. Schwab volunteers for numerous charity organizations. She also continues to support animal organizations and the prevention of people and animal abuse. Schwab is the editor of The Social Diary.
Margo Schwab and Scott Johnston of The Social Diary are pleased to announce partnerships with the San Diego Humane Society.
San Diego's The Social Diary would like to say a special thank you to our advertisers.
Valerie and Harry Cooper supporting the San Diego Opera
Valerie and Harry Cooper supporting The Museum of Contemporary Art San Diego
Judith C. Harris, Blair Harris, and Robert Singer, MD supporting the
Dian Fossey Gorrilla Fund International
Sammy's Woodfired Pizza
Roppongi Restaurant and Sushi Bar
Mosaic Catering
La Jolla Beach & Tennis Club
La Jolla Shores Hotel
The Shores Restaurant
The Marine Room
Dr. Laurie Marker of The Cheetah Conservation Fund
H. Moradi Fine Jewelers on Prospect Street in La Jolla
Pamela Pogue of Juelerie
Kary Favish of the Worth Collection
Diana Cavagnaro of Designer Millinery
Jordan of Jordan Art Couture and Animal Fashions by Jordan
Lizz Russell of The Lizz Russell Collection
Gary Parker of WineSellar & Brasserie
Owner and Chef Pasquale of Cafe Milano
Kevin Smith of Extreme Pizza in La Jolla
Jeremiah Sullivan of Neptunic Sharksuits
Drs. Sue and John Morizi of The Animal Hospital of La Jolla
Eugene Ladopoulos of Mistra Estates Olive Oil
Warning ** photos, video and writing on this site are the
2010 copyright of The Social Diary LLC and its subsidiaries.
no reproduction of any part or parts is allowed without written permission by The Social Diary