~ The Social Diary ~
the on-line magazine covering High Society ..& more
____________________________________________________________
Jewish Family Service Celebrates Love Lessons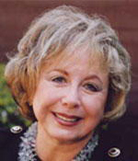 by the Social Diary Health Expert Columnist Ruth S. Jacobowitz
Column #10, April 10th, 2006
(editor's note - Health columnist Ruth S. Jacobowitz does more than write about health, she supports health related fundraiser's too.)
The Jewish Family Service, JFS, called its Heart and Soul Gala "Love Lessons" and
the evening was filled with heart, soul and love. The gala, held at theTorrey Pines Hilton, was chock-a-block full, a credit to the work of theorganization and to the three honorees, Jan Tuttleman, Hamilton Loeb, and Linda Janon.
(pictured here - Julie Potiker and Rabbi Danny Landes. Rabbi Landes is here visiting from Jerusalem)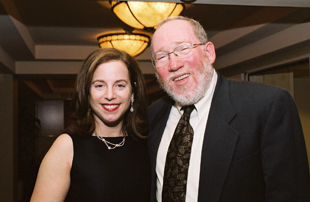 With 450 in attendance, their largest crowd ever, they raised
$500,000 dollars, their most gala dollars ever and it's all slated for the
JFS social service programs.. From beginning to end we all got love
lessons---especially watching the video detailing the contributions of the
honorees. Jan Tuttleman was honored as founding chair of the Jewish Women's
Foundation, a group dedicated to the helping Jewish women and girls in need.
Hamilton Loeb Jr. chairs the JFS Senior Services Committee dedicated to
providing services to seniors and was honored for his work with seniors, and
Linda Janon was honored for organizing the Mental Health Committee of the
JFS that in turn is set to open Hope Village in 2006, a safe independent
home for adults with mental illness.
(pictured here - JFS Gala Chairs Valerie Viterbi, Felicia Mandelbaum, and Nadja Kauder)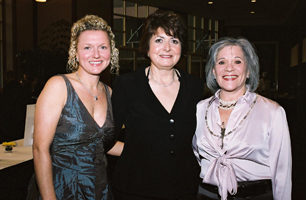 From silent auction to noisy auction,and from cocktails to the delicious dinner it was a evening of warmth and wonder. How does one organization, the Jewish Family Service, provide so
much service to so many? The evening concluded with a benefit performance by
Malashock Dance. The Gala Chairs were Felicia Mandelbaum, Nadja Kauder and
Valerie Viterbi.
(pictured here - JFS Honorees Linda Janon, Hamilton Loeb Jr., and Jan Tuttleman)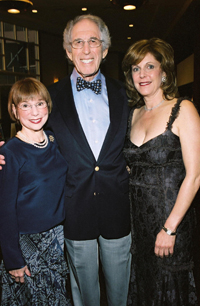 * Ruth S. Jacobowitz is a health advocate, lecturer, and the author of five consumer health books. Her newest book is Final Acts—a novel. Visit Ruth at her web site www.ruthjacobowitz.com .

back to New this Week.........Jacobowitz Archives ......... Home
Warning ** photos, video and writing on this site are the
copyright of the author, The Social Diary, San Diego Social Diary, margomargo.com and Margo Schwab.
no reproduction of any part or parts is allowed without written permission by Margo Schwab