~ The Social Diary ~
~~~~~~~~~~~~~~~~~~~~~~~~~~~~~~~~~~~~~~~~~~~~~~~~~~
P.A.W.S, for a Great Cause!

July 14th , 2007
The Social Diary Columnist & Photographer Margo Schwab
(high resolution photos available by request )
P.A.W.S., or Pets Are Wonderful Support is an organization dedicated to helping the low-income elderly and chronically ill, and or disabled, keep their companion pets. As such, the Patrons of PAWS gathered for a party at the home, aka mansion, of Carol Karlovich high atop Mt. Soledad in La Jolla. With sweeping views, the home was a perfect setting for those who are so generous to owners in need and their pets.
Nibblies, wine and champagne, and a lot of animal loving talk were de rigeur.
Themed the Pedigree Premiere Party, ironically, the only four legged one allowed was Carol's Bedlington Terrier Mandy. And she was quite a good greeter.
Among the many two legged generous supporters there included Event Chairs Matthew Midgett and Esther Nahama, Honorary Chairs Judy and Jack White, Cassandra Peterson, known to many as Elivra, Lisa Brende, Sally and John Thornton, Gun Maby, Lynn Pittman, Ernie Rivera, Dan Goodwin, Mary Walker, William Issa, Les Olson, Jeff Stinebiser, the Executive Director of PAWS Clark Burnett, Bill Nanninga, the President of PAWS Dr. Deb Holfler, Joy Johnson, and Paulette Shindele.
Matthew Midgett modeled a Perry Ellis suit that was hand painted by artist Rick Herold of Rancho Santa Fe. The suit had cat prints, whiskers, and spilt can of red paint depicted on the back. The suit was auctioned off for PAWS. The winning big went to Patrick Anderson.
At sunset, all went home after sunset with winning feeling for participating in such a wonderful fundraising event for a great cause.
Enjoy the photos!
Event Co-Chairs Matthew Midgett and Esther Nahama with Scott Johnston ** Hostess Carol Karlovich with Event Co-Chairperson Esther Nahama
Lisa Brende and Cassandra Peterson ** Honorary Chair Jack White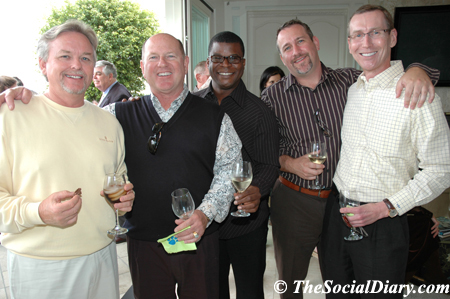 Guests
Special Guest with Scott Johnston ** Dr. Deb Hofler with Guest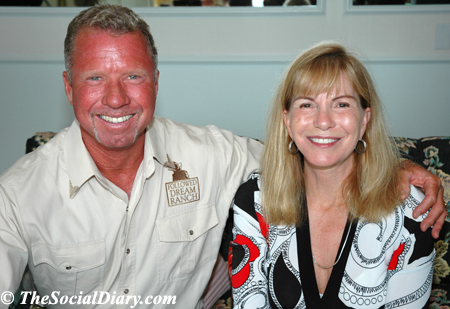 Matthew Midgett with Marie Jenkins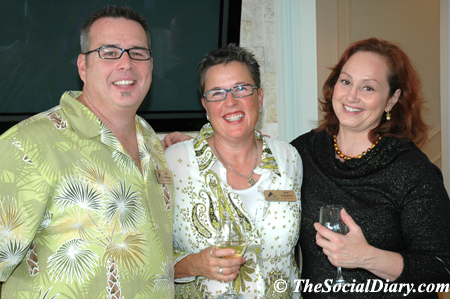 Bill Nanninga with Guests
Dr. Deb Hofler with Guest ** Sally and John Thornton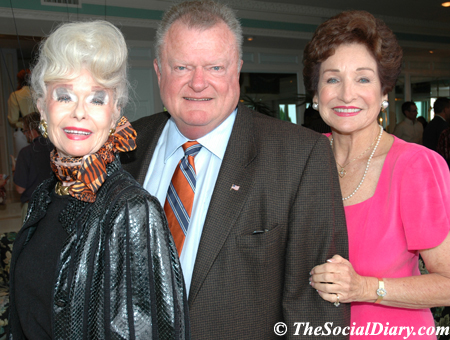 Sally and John Thornton with Esther Nahama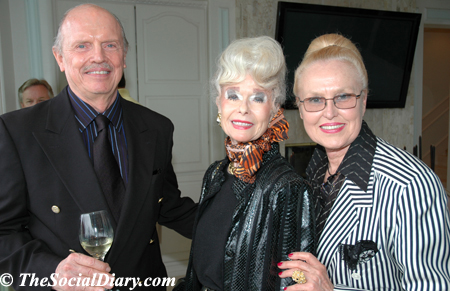 Jim Shultz and Irene Chandler with Sally Thornton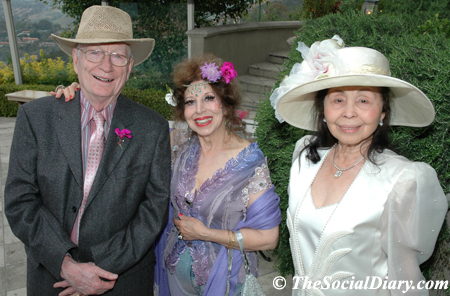 Guest with Edith and Max Ricketts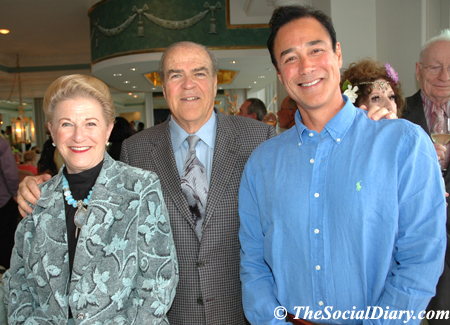 Honorary Chairs Judy and Jack White with Scott Johnston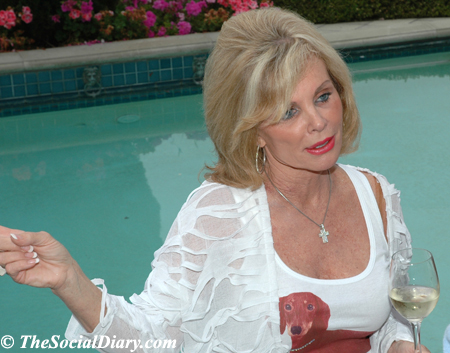 Guest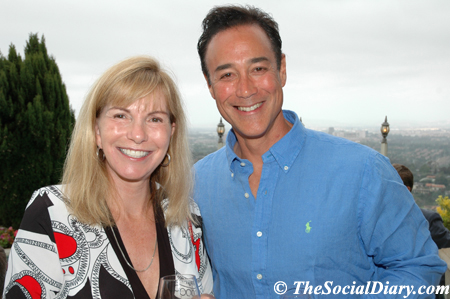 Marie Jenkins with Scott Johnston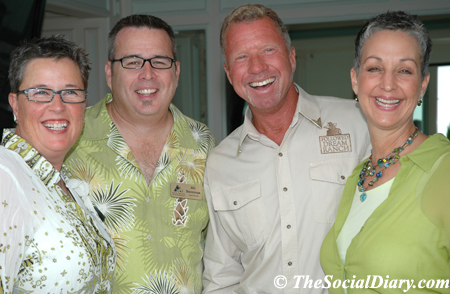 Bill Nanninga and Matthew Midgett with Guests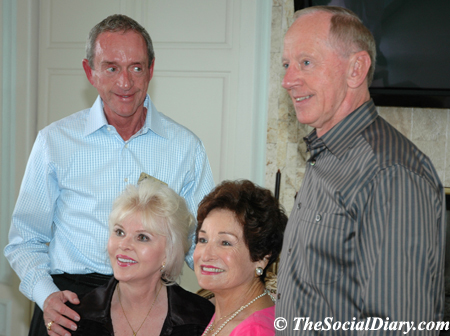 Carol Karlovich and Esther Nahama with Guests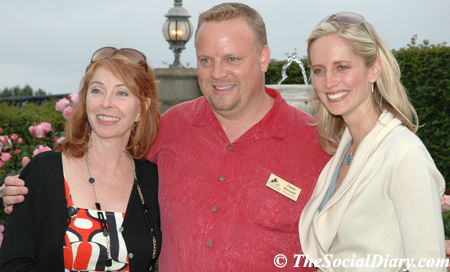 Cassandra Peterson with Clark Burnett and Lisa Brende
Clark Burnett with Cassandra Peterson, Lisa Brende and Margo Schwab ** Mary Walker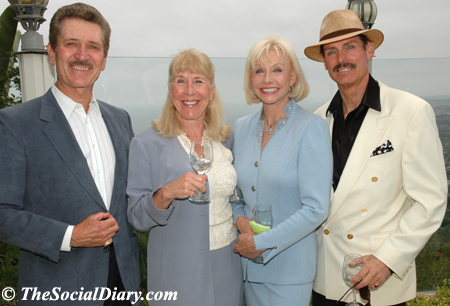 Guests
Margo Schwab with Carol Karlovich and Esther Nahama ** Pascal Courtin and his wife
Matthew Midgett ** Patrick Anderson
Mary Walker and Marie Chemali ** Carol Karlovich and Guest
Bill Nanninga ** Scott Johnston with Cassandra Peterson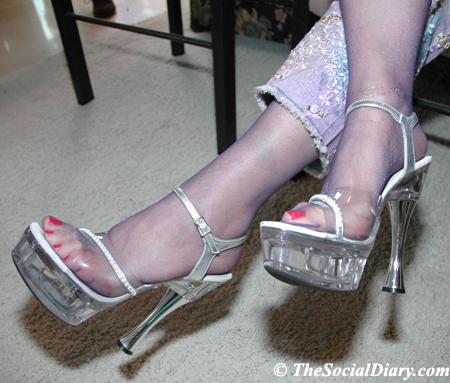 Fun Shoes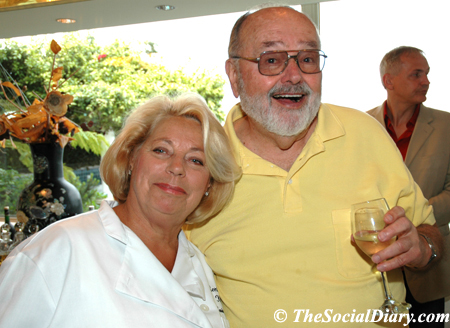 Guests
Scott Johnston with John Thornton ** Carol Karlovich with John Thornton and Margo Schwab
To visit the big PAWS event, Fiesta del PAWS, please click PAWS.
* Margo Schwab has produced, written, interviewed and photographed for various media organizations since 1989. Schwab attended Holton Arms School, La Jolla Country Day School and La Jolla High School. Schwab has a B.A. from Scripps College and a Masters of Business degree, M.B.A., from the University of San Diego. Schwab volunteers for numerous charity organizations. She also continues to lobby for water safety and for family violence mitigation. Schwab is the editor of The Social Diary. Margo is currently writing a book based on La Jolla.