Scorpion Bay Hotel, Private, Picturesque ........VIP and Club Memberships Available >>> Scorpion Bay Hotel
an international destination for World Class Surfing and Fishing
founded by Fred Borrelli
~~~~~~~~~~~~~~~~~~~~~~~~~~~~~~~~~~~~~~~~~~~~~~~~~~~~~~~~~~~~~~~~~~~~~~~~~~~~~~~
~ The Social Diary ~
~~~~~~~~~~~~~~~~~~~~~~~~~~~~~~~~~~~~~~~~~~~~~~~~~~~~~~~~~~~~~~~~~~~~~~~~~~~~~~~~~~~~~~~~
'Fiesta Del P.A.W.S.'
Chaired by Esther Nahama and Matthew Midgett
Fiesta Del P.A.W.S was held June 1st, 2008 at the very lovely Spanish home of Bobbie Bohannan's high atop in Mission Hills. Parking could have been tricky, but Fiesta Del PAWS Co-Chairs Esther Nahama and Matthew Midgett brilliantly organized troops of drivers with golf carts to shuttle guests and their four legged friends to the party.
Yes, this is one party where well behaved dogs are welcomed. Animal lovers too!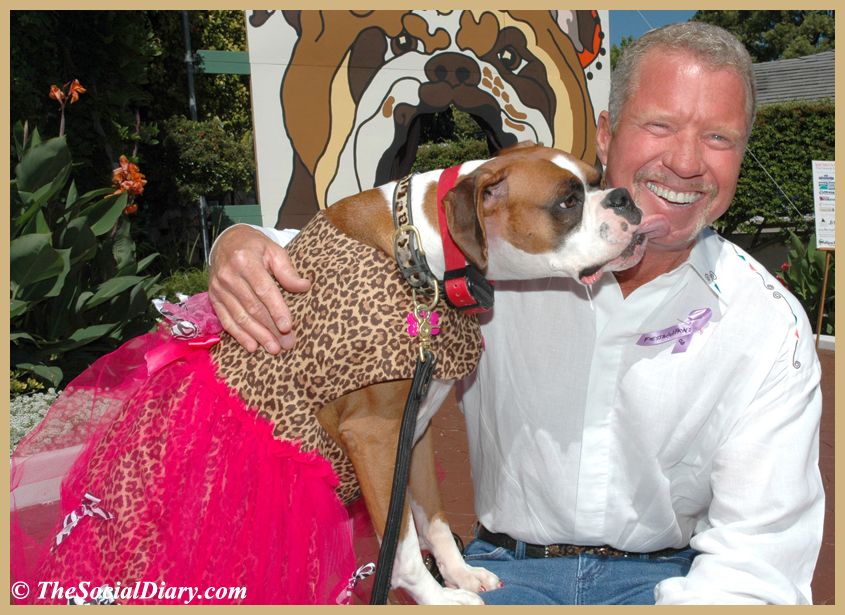 Kima giving a smooch to animal loving Matthew Midgett
And they came in droves. Among the mix were Carol Karlovich, Mary Walker, Judy and Jack White, Doreen and Dr. Myron Schonbrun with their rescue Lily, Deb Holfler, VMD, Bill Nanninga, actress Merrylyn Ross, Mary Ellen Bloomingdale sans her standard poodles, Dianne York-Goldman, Don Caulfield, Patti and Coop Cooprider, Melanie Brown with James Quinones, Richard with Ernie Rivera, Jimmy Sullivan, Alberto Cortes, Judith Jarcho, Evva Fenison, Ed Richards and Warren Kendrick, and Scott Johnston with Kima of course.
Kima the RunAway Bride ditched the wedding dress for this year's event, and went wild instead in a custom Jem Designs of La Jolla gown with leopard, pink tulle and zebra striped bows. Designer Jemima Garcia made the gown reversible too. Very fetching.
And so were a host of other dogs, big, small, all with tails wagging. There was one cat so to speak. Oscar winning songwriter and singer Carol Connors was there. Replete with cat ears. Carol also does a wicked porpoise imitation! Very talented.
Another high profile animal lover there was Denise Brown. Denise is on the Board for the Nicole Brown Foundation, a foundation whose mission statement states they are dedicated to "pledge our time, our energy and our voices in an effort to educate the national and international communities to the dangers of domestic violence. We help organizations that shelter and protect families in crisis, support long term solutions and work with educational programs specializing in rehabilitation and job training. We will continue our work until domestic violence is eradicated."
And with that in mind, Denise Brown related that they help direct people who are trying to escape domestic violence but want to take their wonderful pets too.
KUSI Style Guy Leonard Simpson was there. Not just as a guest, but a judge too for a fashionable parade of doggies dressed in their best.
All for charity, all for PAWS. PAWS helps out people in financial or physical need to provide for their pets' basic essentials like food, vet care, and even a daily walk. Because sometimes man's best friend is their only friend.
Generous sponsors for the event included Jordan Art Couture, PETCO Foundation, Followed Dream Ranch, Stella Artois, Zenspiration Gardens, Contessa's Kitchen, The French Gourmet, Major Market, Stella Artois, Tommy Bahama, and Tiffany & Co.
Enjoy the photos!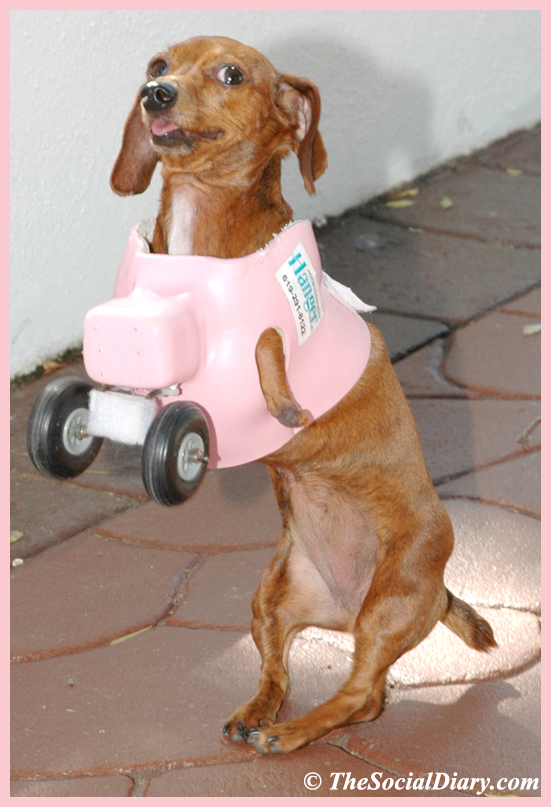 This one's own version of the Smart Car! Vrooooom!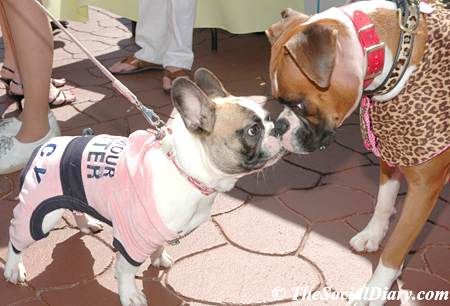 Dogs love getting nose-y
Guests ** Denise Brown with Carol Connors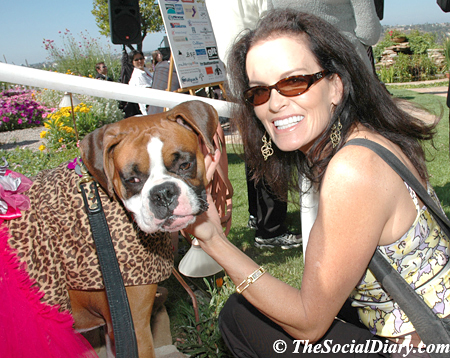 Kima with Denise Brown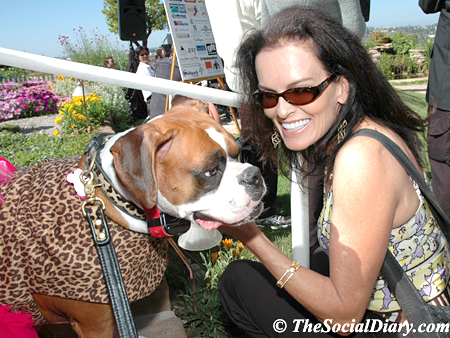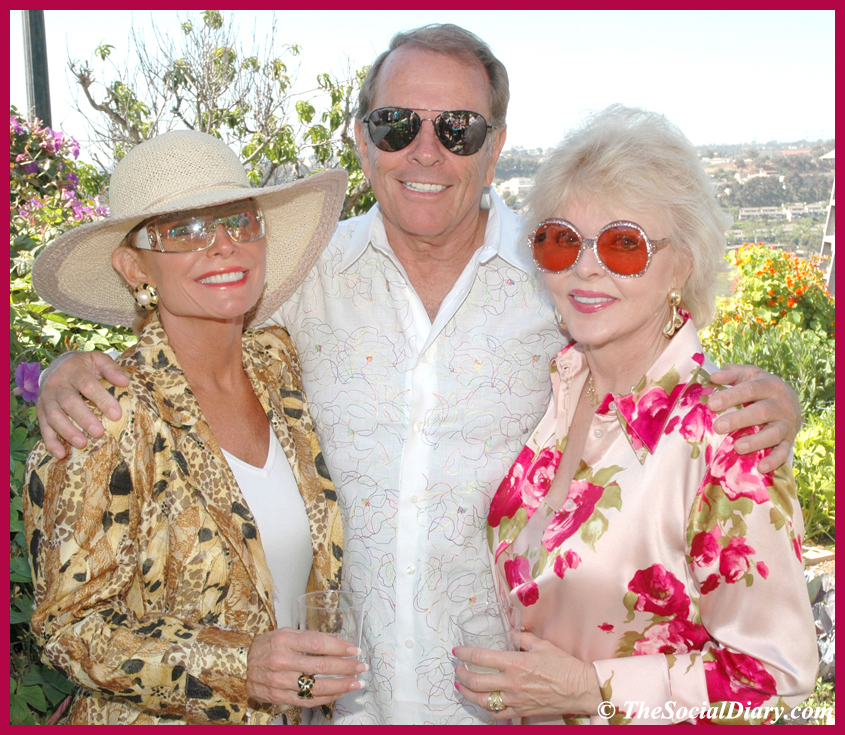 Guests with Carol Karlovich
Leonard Simpson with Scott Johnston ** Elaine Lipinsky in a Jordan Art Couture original ** Evva Fenison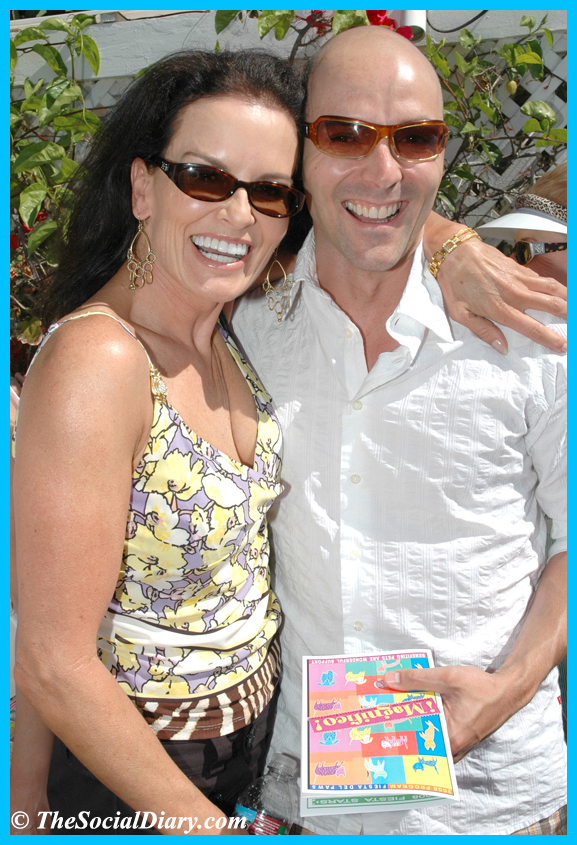 Denise Brown with Jimmy Sullivan, the architect for the Nicole Brown Foundation's Nicole's House
Melanie Brown with Jimmy Quinones ** Lyndy Carreiro with Guest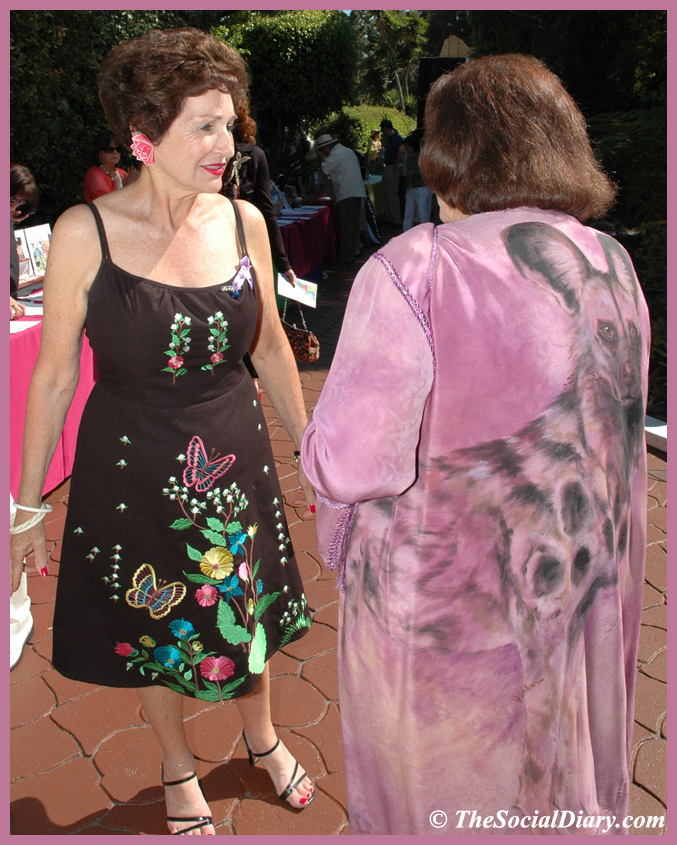 Esther Nahama speaking to Elaine Lipinsky...who is wearing a Jordan Art Couture original
Lily with Doreen and Dr. Myron Schonbrun ** Mary Ellen Bloomingdale with Kris Lamans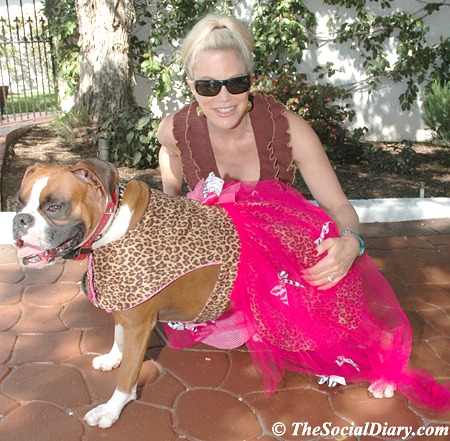 reported by June 1st Birthday Girl Margo Schwab in Shai from Ooh La La!
Kima's outfit is custom made by Jemima Garcia of Jem Designs, La Jolla
To learn more about P.A.W.S. and their future events, please visit www.pawssdc.org

To view the PAWS VIP Party please visit here WOOF
* Margo Schwab, more formally known as Margaret E. Schwab, has produced, written, interviewed and photographed for various media organizations since 1989. Schwab attended Holton Arms School, La Jolla Country Day School and La Jolla High School. Schwab has a B.A. from Scripps College, spent a business internship with S.A.I.C., Science Applications International Corporation, and earned a Masters of Business degree, M.B.A., from the University of San Diego. Schwab volunteers for numerous charity organizations. She also continues to support animal organizations and the prevention of people and animal abuse. Schwab is the editor of The Social Diary.
Warning ** photos, video and writing on this site are the
copyright of The Social Diary, San Diego Social Diary
no reproduction of any part or parts is allowed without written permission by The Social Diary