Scorpion Bay Hotel, Private, Picturesque ........VIP and Club Memberships Available >>> Scorpion Bay Hotel
founded by Fred Borrelli
~~~~~~~~~~~~~~~~~~~~~~~~~~~~~~~~~~~~~~~~~~~~~~~~~~~~~~~~~~~~~~~~~~~~~~~~~~
~ The Social Diary ~
~~~~~~~~~~~~~~~~~~~~~~~~~~~~~~~~~~~~~~~~~~~~~~~~~~~~~~~~~~~~~~~~~~~~~~~~~~~~~~~~~~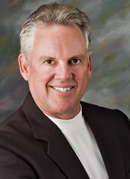 by The Social Diary Wine Expert Columnist Gary Parker, of The WineSellar & Brasserie
Zagat Acclaimed
May 2008, Offering #90


The May 2008 Gary Parker Collection offering brings you two unique and small production wines: We have another exciting wine hailing from the Maipo Valley in Chile. I am certain you will find the 2005 Antiyal cellar worthy and special.
The 2005 Barrack, "Brand" is a classic Bordeaux style blend, yet it has a classic Santa Ynez mouth-feel. Meaning to say you can enjoy the structure and complexities this blend has to offer, with an outstanding and noteworthy creamy texture. It' simply a WOW!
2005 Barrack, "Brand", Happy Canyon Vineyard


Winemaker Doug Margerum is the former owner of the Wine Cask (Santa Barbara and Los Olivos), an accomplished chef, and a consulting winemaker. Among all his commitments he somehow manages to find time to make wine for Tom and Laurel Barrack, the owners of Happy Canyon Vineyard.
Like many that come to the wine business, Tom and Laurel were successful in their own right (you can see Tom on the October 31, 2005 cover of Fortune). They have funneled their love of wine and considerable resources into making a success of this new venture, and are off to a great start.
2005 Antiyal, Maipo Valley, Chile
Álvaro Espinoza is one of the finest winemakers in South America today, as well as one of the foremost biodynamic winemakers in the world. His celebrated wine Antiyal is often referred to as Chile's first "garage wine." Antiyal produces fewer than 400 cases of wine a year in the sleepy Maipo Valley town of Alta Jahuel. Antiyal—a Mapuche word that means "sons of the sun"— is a homegrown project of Álvaro Espinoza, one of Chile's leading winemakers.
It's so homegrown that the one-acre vineyard around Espinoza's house supplies some of the wine's biodynamic grapes. That site contributes the Cabernet Sauvignon to the plummy, smoky, herb-accented Antiyal blend; the Syrah and Carmenère come from two other Maipo vineyards.
The talented Espinoza also produces Kuyen, which he refers to as his "baby Antiyal." Kuyen, which means "moon" in the Chilean native language Mapuche, is made by Espinoza and his wife Marina on their small estate in the Maipo Valley. It is a wine made to honor "the ancient traditions and cosmic vision of the people of the earth."
2005 Barrack, "Brand", Happy Canyon Vineyard
Growing Region:.............................................. Santa Ynez Valley, California
Varietal Blend:................................................. Cabernet Sauvignon, Merlot,
...................................................... Cabernet Franc
Fermentation:................................................... French Oak Barrel Fermentation
Alcohol Level:................................................. 14.5%
Winery Price:................................................... $40.00
WineSellar Case Price:................................ $33.99
Notes: One may not consider the Santa Ynez Valley as a successful Bordeaux varietal growing region, as we liken their specialty to Burgundy and Rhone varietals. But just when you get comfy with that, along comes Happy Canyon to dispel the myth. A paltry 200 cases are produced. Darn it all!
Appearance: A very attractive though somewhat understated package. Simple and to the point label, nice, tall, hearty bottle. The wine is gorgeous, which hues of ruby red and garnet, with crimson edges going to clear. Opaque center is nearly black.
Nose: A delectable unfolding is presented to your olfactory senses with some very comely aromatics. Forward, very dark berry fruit is wrapped by a hint of smoke, vanilla, and roasted nuts More fruit nuances in the form of plum, cherry, blackberry and cassis, with notes of mocha, and earth.
Texture: Yes, the wine rocks in flavor and fragrance, but the texture is its wheelhouse. The feel in your mouth is, first and foremost, richly creamed with seductive velvet lacing. Supporting and balancing those delights are the firm yet friendly acids and tannins. Medium full fruit, good power and richness, the finish is long, even, and very well balanced. This is absolute joy in a glass. Can we say "Wine Frappuccino"?
Flavors: The lovely texture is matched meritoriously to the assertive ripe cherry-berry fruit. Strong notes of blackberry and dark chocolate keeping ringing home, along with prune, fig, fresh, dark leaf herbs. I also enjoyed the smoke and black walnuts, with supple vanilla oak, dark soil and tobacco.
Serving Suggestions:
I was dazzled drinking the Barrack "Brand" with a fine piece of dark chocolate. It seemed like an adult "Sundae". Many years in the bottle for aging, 5-10 easily. It seems to me though, the time to enjoy this wine is now, today, tonight, this weekend.
2005 Antiyal, Maipo Valley, Chile
Growing Region:.............................................. Maipo Valley, Chile
Varietal Blend:................................................. 50% Carmenère,
...................................................... 40% Cabernet Sauvignon, 10% Syrah
Fermentation:................................................... French Oak Barrel Fermentation
Alcohol Level:................................................. 14.5%
Winery Price:................................................... $55.00
WineSellar Case Price:................................ $44.99
Notes: The Wine Spectator described the 2001 vintage Antiyal as having "grip, muscle and distinctive Chilean terroir," earning it 92 points. It has been a Wine Spectator favorite ever since, earning 90+ points for every vintage. The 2005 earned 92 Points. Another impressive selection from Chile!
Appearance: I liked the bottle because it wasn't perfectly round on the bottom, causing it tip and jiggle on the table unsettlingly. It was fine, though. I also enjoy the fiery colors on the label, reminding me of heat and passion associated with South America. Oh yeah, the wine itself has a very dark, appealing deep red color with youthful purplish bubbles when pouring.
Nose: You can get the lovely scent of this wine four to six inches above the glass, depending on how much and what kind of hot air is blowing around you. I was able to focus, and enjoyed a bevy of dried fruit aromas: dried cherry, raisins, apricots and apple. Notes of sweet leather strap, and pepper (black and white) with dark soil/gravel reminiscent of earth-laden wines from the Rhone Valley of France.
Texture: Enjoy a very smooth, almost sweet entry that is actually quite dry. The flavors are very rich, yet the wine is a little linear in its expression. Does that explain it? I thought not. The rich fruit is balanced with perfectly wonderful acid to hold it up. This allows the rich, deep, almost syrup like fruit not feel sweet, but like a great wine should. It has a lengthy finish.
Flavors: The flavors are heady and thought provoking. Bitter sweet chocolate, walnuts, espresso and a note of smoke mingle with a solid, very present dark berry, cherry-cola kind of fruit. Crushed herbs (without the bitter implications) and clove pitch in on the finish.
Serving Suggestions: Throw it in the cellar and leave it alone for 5-10 years. Get 6-12 bottles to put away, and don't look at one until 2014. Call me then, and we'll crack one!
* Gary Parker is the Principal, Founder, Chairman and CEO of The WineSellar Group. From a background of culinary arts, architecture and art, Gary opened The WineSellar & Brasserie in 1988 with a pioneering concept of combining a fine wine shop, a state of the art wine storage facility, and a highly regarded French restaurant named The Brasserie, all under one roof. With its top rated Zagat level cuisine, and Gary Parker's hand picked wine list of 2,500 classic wines, The WineSellar & Brasserie garnered instant notoriety. The wine list has won The Wine Spectator Grand Award (one of the best 100 wine lists in the world) every year since 1988. Gary subsequently created The WineSellar Club and www.winesellar.com, an Internet wine auction site. Gary is recognized as a leading authority in fine wine, and is active as a spokesperson, appraiser, auctioneer and panelist in the industry.
(editor's note - Gary is a former principal owner of Laurel Restaurant & Bar. Gary established Laurel in 1995, which he sold in February 2005).
Proprietor Gary Parker of the WineSellar & Brasserie says "I consider myself a culinary crusader. I love to provide and promote epicurean pleasures to others through my restaurants, wine shop, and wine of the month clubs."
The Brasserie restaurant has been the recipient of the Wine Spectator Grand Award every year since it opened in 1989. This award acknowledges The Brasserie wine list as being one of the 95 best wine lists in the world today because of its depth and selections.
Warning ** photos, video and writing on this site are the
copyright of The Social Diary, San Diego Social Diary
no reproduction of any part or parts is allowed without written permission by The Social Diary