~ The Social Diary ~
~~~~~~~~~~~~~~~~~~~~~~~~~~~~~~~~~~~~~~~~~~~~~~~~~~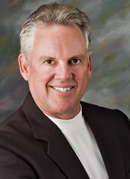 by The Social Diary Wine Expert Columnist Gary Parker
Zagat Accoladed
December 2007, Offering #85
The December 2007 Gary Parker Collection offering brings two fascinating selections from a continent of South America. As you have heard from me in the past, South America is producing some of he best wines on the globe. I am quite proud to present you with these two beauties.
The 2005 Cuvelier Los Andes Colección is another wonderful expression of the malbec grape: full, rich, assertive and easy to drink.
The 2005 Purple Angel by Montes is simply one of the most exciting young wines I have had, ever. This wine electrified my, and I wish I could sell all 1,600 cases they made. Alas, there are mere few available, so call right now to get in on this.
2005 Purple Angel, Montes
Carmenère is slowly becoming Chile's unique signature variety. The grape is a holdover from Bordeaux, where it once flourished before being wiped out by phylloxera in the late 19th century. It is enjoying a renaissance in Chile today, where it produces soft tannins and vivid flavors of plums, blueberries and tobacco, though its late-ripening tendencies make it difficult to grow.
"We wanted to make sure we really understood the variety before we released a wine from it," said co-owner and winemaker Aurelio Montes.
2005 Cuvelier Los Andes, Colección
World famous and respected winemaker/consultant Michel Rolland travelled to Argentina to launch and promote the Malbec wine among Argentinean and Chilean press. He is leading with a group of French wine producers/investors like Bertrand Cuvelier and Jean-Guy Cuvelier the Clos de los Siete wine concept, that holds five different wineries
When asked about what image he had of the Malbec variety before coming to work to Argentina, Michel Rolland indicated that, "I did not have an idea of the quality or what it was possible to get from the Malbec because I never tried it before coming here. I tasted several local Malbec from Mendoza and was surprised of the future of this vine-stock in the World"
Château Calon-Ségur is in St. Estèphe, and just happens to be the northernmost Cru Classé in the Haut-Médoc region of Bordeaux. It sits at the heart of what used to be the Calon estate, an estate that once took up most of the St. Estèphe commune. In the early 1700s Nicolas-Alexandre, Marquis de Ségur, became owner of Calon (and Lafite and Latour and Mouton, for that matter) when his father died. He supposedly once said "I make wine at Lafite and Latour but my heart is at Calon" and because of that, the Château Calon-Ségur wines have a heart on the label.
Madame Denise Gasqueton now owns the existing 123 acres and makes about 20,000 cases of wine a year from the land. She took over in 1995 after her husband Philippe died (this is not a usual occurrence, from what I understand; most wives are unprepared or uninterested and sell instead of continuing the business). First, she surprised people with her determination and shrewd business sense, and then released a 1995 vintage that kicked ass and took names.
2005 Purple Angel, Montes
Growing Region:.............................................. Colchagua Valley, Chile
Varietal Blend:................................................. 92% Carmenère, 8% Petit Verdot
Fermentation................................................... 18 Months New French Oak
Alcohol Level.................................................. 14.5%
Winery Price:................................................... $65.00
WineSellar Case Price:................................ $54.99
Notes: For those who know their wines from Chile, there is not much to argue that Montes is on the top of the winemaking heap for producing the finest wines in their country. The "Purple Angel" is totally stunning, and by far and away, the finest Carmenère I have ever had the pleasure to taste.
Appearance: A great package! The purple "stains" on the wrapping paper, the beautiful graphics and purple hues are exquisite. The heavy bottle, even when empty, it feels like something is still in it. The liquid is gorgeous, with black and dark purple/red hues.
Nose: The fragrance was quite restrained for an hour, especially considering the generosity given the palate. Later, it did come forward quite well, and as I was finishing my last drop two hours later, I was realizing focused fruit of ripe blueberry, violets, roasted nuts, barley, cream sherry and vanilla. Oh Man!
Texture: Huge but seamless, this unfined and unfiltered monster does not have the trappings of a big wine. It is silky smooth, very well balanced sweetness to acid, well-integrated tannins, with great depth and richness.
Flavors: Just unreal, everything that came forward. I couldn't keep up to write everything down, but here are a few of the more dominant flavors: Fresh blueberry, wild blackberry and strawberry, roasted nuts, dairy cream (and ice cream), root beer and coca cola, smoke, vanilla, brown butter. And oh! Did I mention blueberry?
Serving Suggestions:
Buy it! Should last 15 years, easily.
2005 Cuvelier Los Andes, Colección
Growing Region:.............................................. Mendoza, Agrentina
Varietal Blend:................................................. 62% Malbec, 20% Cab. Sauvignon
....................................................... 8% Syrah, 7% Merlot, 3% Petit Verdot
Fermentation................................................... 12 Months French Oak
Alcohol Level.................................................. 15.0%
Winery Price:................................................... $30.00
WineSellar Case Price:................................ $24.99
Notes: Another truly exciting wine hailing from the Mendoza area of Argentina, the Cuvelier Los Andes will amaze your senses wit its richness and satisfying full bodied flavors. The wine is destined to score 90 or more points upon each release from the major wine publications. I am proud to present this to you for our Two Rouge Wine Club.
Appearance: I love the goldenrod hue of the label, which transcends me to thoughts of a warm South American continent. That color is also very similar to the label by Cuvelier Los Andes French Parent, Chateau Leoville-Poyferre'. Easy to read, well done package. The wine is very dark purple and red, black at the core, and holds to the side of the glass with purple legs.
Nose: I found myself dipping my nose into the glass constantly, as the aromas were ever changing and delightful. Dark cherry, smoke and wood notes started in with this heady and aromatic fragrance. Ripe plum, spices, chocolate, coffee, dark berries and roasted hazelnuts all made a presence at one point. Fabulous!
Texture: With an impressive and expansive entry, this round, voluptuous wine fills the palate with rich fruit flavors. In contradiction, a light freshness in the fruit is countered by a rich, powerful finish, which may remind one of a vintage port. Long and lingering.
Flavors: The juicy, assertive character of the wine is quite delicious and seductive, as the big dark berry, cherry and ripe plum fruit are wrapped by the wonderful elements of its fragrance (see "Nose"). Adding to that, black and white pepper, and a nice sandstone-gravel-mineral component.
Serving Suggestions: The wine will live wonderfully for another 6-12 years, but drinks quite well today. I enjoyed mine with some spicy tomato sauce over pasta, with ground buffalo meat added in. I could also easily envision this beauty with grilled steaks and ripe cheese.
* Gary Parker is the Principal, Founder, Chairman and CEO of The WineSellar Group. From a background of culinary arts, architecture and art, Gary opened The WineSellar & Brasserie in 1988 with a pioneering concept of combining a fine wine shop, a state of the art wine storage facility, and a highly regarded French restaurant named The Brasserie, all under one roof. With its top rated Zagat level cuisine, and Gary Parker's hand picked wine list of 2,500 classic wines, The WineSellar & Brasserie garnered instant notoriety. The wine list has won The Wine Spectator Grand Award (one of the best 100 wine lists in the world) every year since 1988. Gary subsequently created The WineSellar Club and www.winesellar.com, an Internet wine auction site. Gary is recognized as a leading authority in fine wine, and is active as a spokesperson, appraiser, auctioneer and panelist in the industry.
(editor's note - Gary is a former principal owner of Laurel Restaurant & Bar. Gary established Laurel in 1995, which he sold in February 2005).
Proprietor Gary Parker of the WineSellar & Brasserie says "I consider myself a culinary crusader. I love to provide and promote epicurean pleasures to others through my restaurants, wine shop, and wine of the month clubs."
The Brasserie restaurant has been the recipient of the Wine Spectator Grand Award every year since it opened in 1989. This award acknowledges The Brasserie wine list as being one of the 95 best wine lists in the world today because of its depth and selections.
Warning ** photos, video and writing on this site are the
copyright of The Social Diary, San Diego Social Diary
no reproduction of any part or parts is allowed without written permission by The Social Diary