advertisement
Scorpion Bay Surfing and Fishing Club Scorpion Bay Hotel available! ... founded by Fred Borrelli

_______________________________________________________________________________________________________________________

all photos and content are the strict copyright of TheSocialDiary.com
no downloading!!
photos are available for purchase if it is of you!
High Heals Foundation Raises Awareness & Funding for Ovarian Cancer Research
"The High Heals Foundation is committed to making a difference for women. We want to empower women with the knowledge they need about ovarian cancer and its symptoms so that they can be their own best advocates."
- Co-Founder and Event Co-Chair Tamara Alter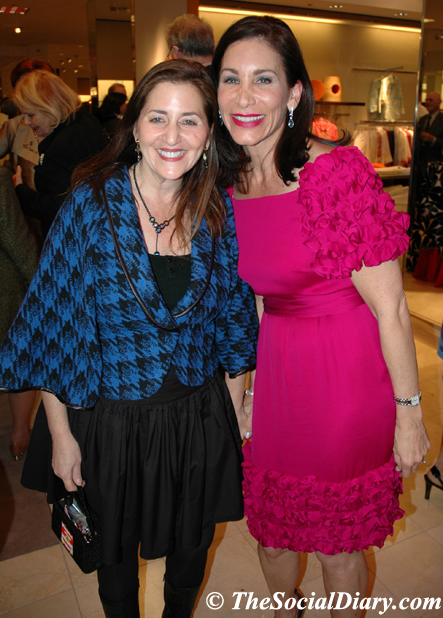 Enid Singer with Event Co-Chair and Co-Founder, Tamara Alter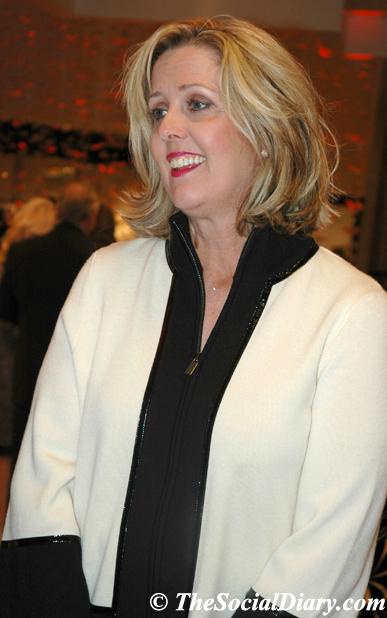 Event Co-Chair and Co-Founder Candace Cohen
It's rare that you can hear a pin drop during an event. But during the High Heals Foundation Documentary, and the preceding speeches March 23rd, it was just that quiet.
But first the Neiman Marcus Fashion Valley hosted event was bustling, bustling, bustling, with conversation, excitement, and memories. After all, this night was marking what would have been the 46th birthday of a very beloved San Diegan, Steffi Strauss.
Steffi passed a few years back from ovarian cancer. She was initially diagnosed incorrectly. When the real cause of her symptoms came to light, she was already in Stage 4. Steffi fought the good fight valiantly. She spent her remaining time championing ovarian cancer awareness with her family and friends by her side.
Steffi's sister Tamara Alter, and Steffi's good friend Candace Cohen were inspired to educate others. As such, they started the High Heals Foundation.
And a kick off 'stilletto style' celebration it was. Christian Louboutin, Blahnik's, Oscar de la Renta, and Gucci... but for the right cause,
Over 200 guests came. Among them were Valerie and Harry Cooper, Debbie Case, Karen and Donald Cohn, Sheryl and Harvey White, Natalie and Alex Scoma, Colette and Ivor Royston, Ivor's on the Board of Directors, and Traci Bruckner from the San Diego Hospice.
Traci had this to say. "What a truly remarkable evening -- the launch of the High Heals Foundation. It was, I believe, the first step in what will become one of the most important organizations to bring awareness to Ovarian Cancer."
And awareness it did bring. The documentary was produced by Fox 6 News with Tamara Alter closely working with them.
And the message was clear. Get regular checkups. Get checked for sure if you have symptoms of bloating, pelvic or abdominal pain, trouble eating or feeling full quickly, felling the need to urinate urgently or often.
If these symptoms persist, and the diagnosis comes up empty, get a second opinion.
Valerie Cooper was impressed. "I felt much more informed after seeing the video and so proud of Tamara and Candace as this video will be distributed to inform women and men also. Congratulations to High Heals - a great start to getting the message out-listen to your body!!"
Tamara Alter, did not just sit still at that.
"In addition, the High Heals Foundation is supported by a dazzling line of necklaces and rings incorporating gold, diamonds and precious stones, all custom-made by Tamara. The jewelry series, called "Healing Hearts," was created by Alter in memory of her sister. One-hundred percent of profits from its sales go directly to the foundation.
Tamara is an established and award-winning jewelry designer, and a graduate of the Gemological Institute of America. Her pieces have been shown in fashion shows with acclaimed fashion designers Zandra Rhodes, Oscar de la Renta, Bradley Bayou, Michael Casey and in trunk shows at Neiman-Marcus. In 2005, she won the Golden Hangar Fashion Award from Fashion Careers College in San Diego for 'Jewelry Designer of the Year.'"
Tamara is also a nice cookie. Candace too. The duo make a formidable awareness/stimulus package for ovarian cancer.
So Happy Birthday to Stefanie Dawn Strauss. She's in heaven, but the memory has of her selflessness has inspired others. Perhaps, that is why Steffi's favorite symbol was a heart.... because she, and the supporters she inspired, are 'all heart.'
For more information about the High Heals Foundation, please contact www.tamara-alter.com
Please take care of your health, and enjoy the photos!
Mary Epsten and Tamara Alter ** The 'High Heel' Centerpiece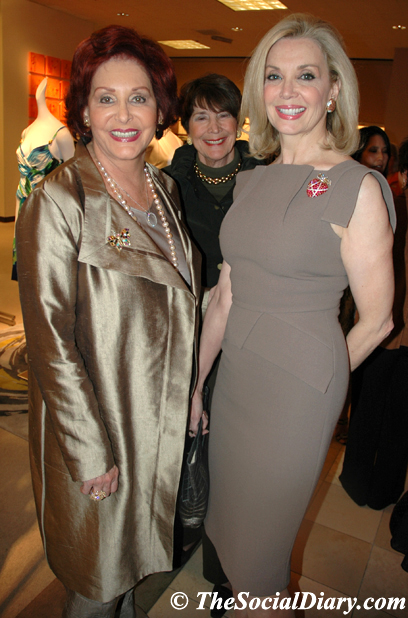 Iris Strauss with Karen Cohn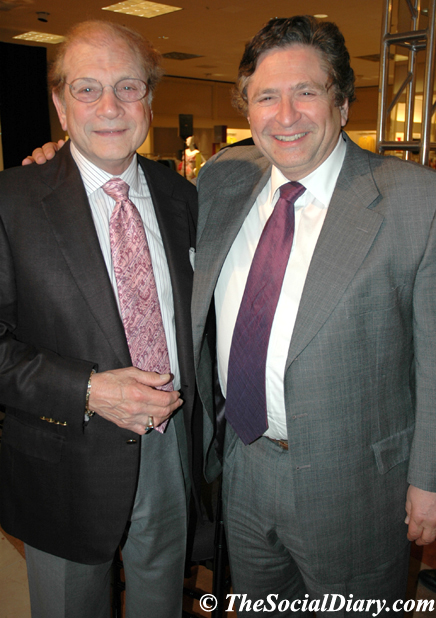 Matthew Strauss with Ivor Royston
Dr. Kimberly Butterwick with Margaret Acampora ** Bill Bennett and Rachael Peniche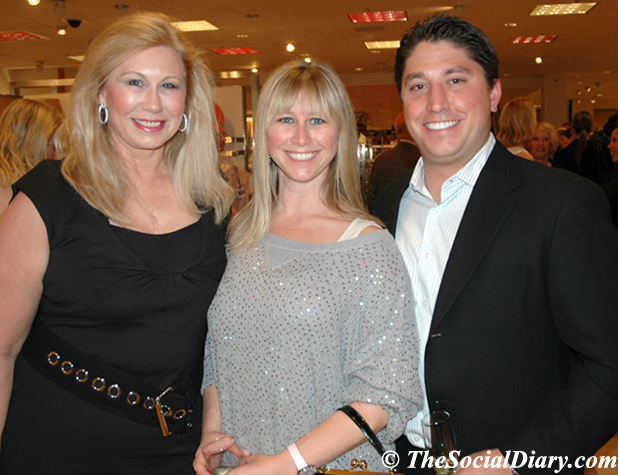 Colette Carson Royston with Natalie and Alex Scoma
Harry Cooper with Scott Johnston and Kima, and Sheryl and Harvey White ** Diane Rossman with Valerie Cooper
Colette Carson Royston with Valerie Cooper ** Ann Campbell with Natasha Reiss
Tamara Alter talking to a guest ** Ann Campbelll with Maree Mossmer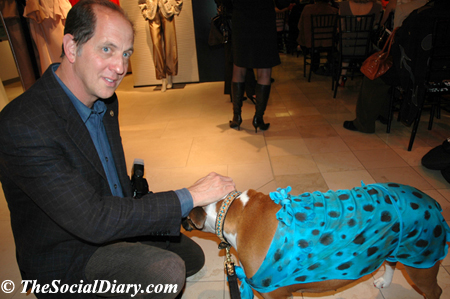 Paul Nestor going over 'posing how to's' with Kima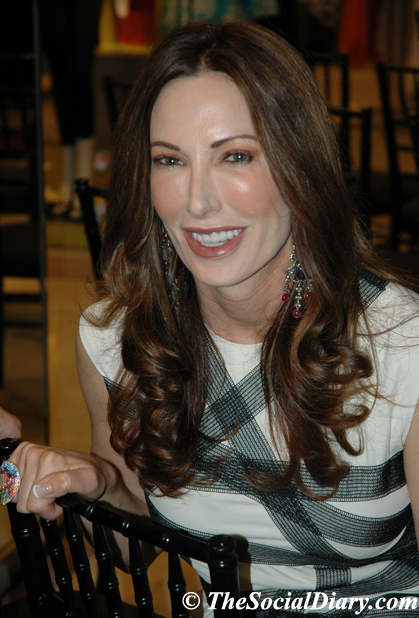 Valerie Cooper
Sheryl White with Colette Carson ** Daniel Weiss with his Grandmother, Iris Strauss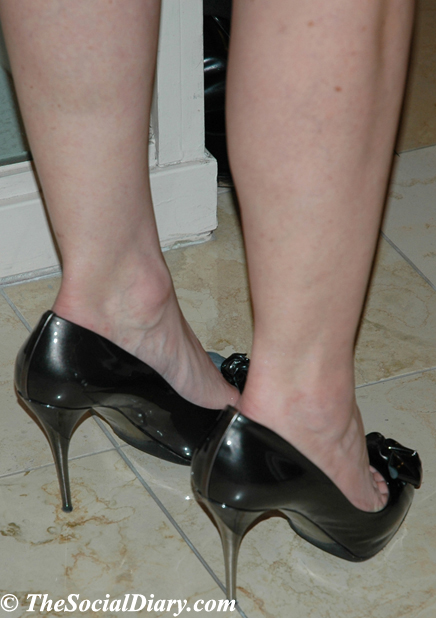 And the 'High Heels' came out!!
Natalie Scoma with her Father, Ivor Royston, and her husband Alex Scoma ** Harvey White receiving a thank you hug from Iris Strauss
Las Patronas Gals Lise Wilson and this years Spicey Chair, Jennifer Greenfield ** Mary Epsten with her daughter Alana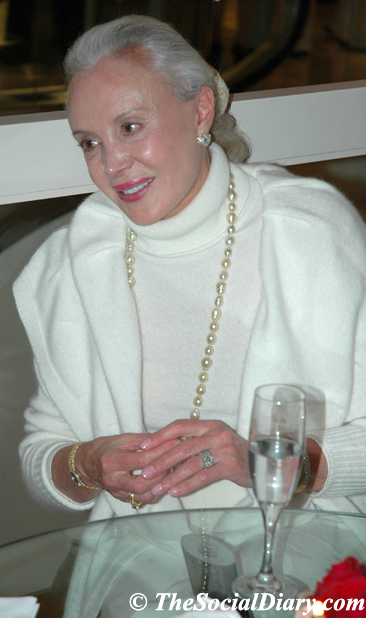 Sarah B. Rebelo-Marsh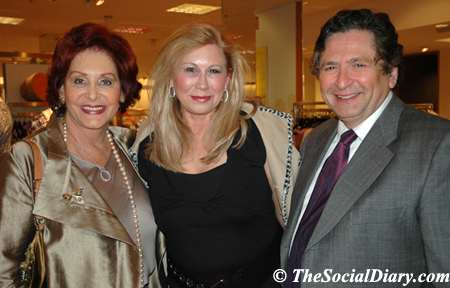 Iris Strauss with Colette and Ivor Royston
Scott Johnston and Kima, with Council on Literacy's CEO, Jose Cruz ** Harvey White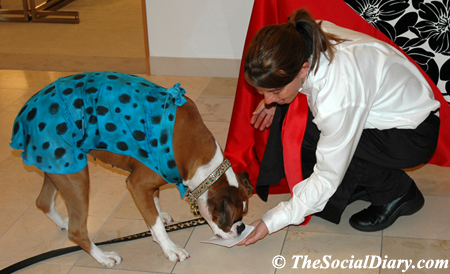 Kima getting a treat, 'kobe beef' from a server - 'don't get used to it Kima!'
Matthew Strauss listening to Candace Jackman ** Tamara Alter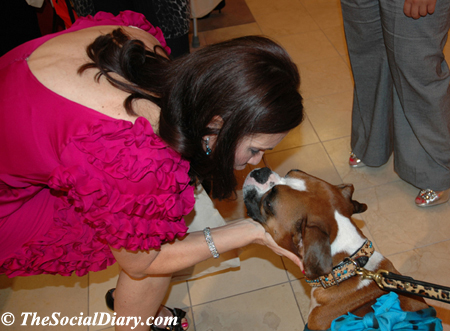 Tamara Alter giving some congratulatory kisses to Tamara Alter for a terrific event!
Natasha Reiss ** First Lady of San Diego Rana Sampson with Scott Johnston and Kima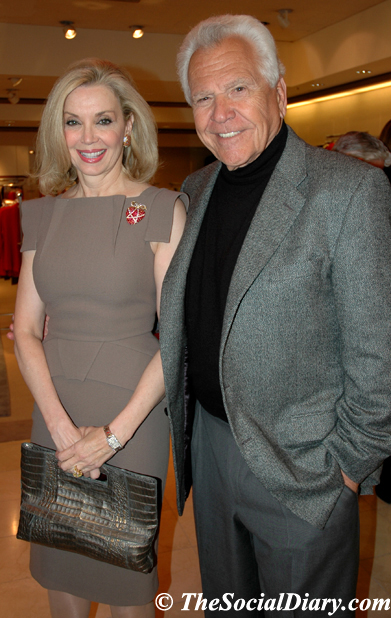 Karen and Don Cohn
Melissa and Michael Bartell
They Got The Look - Maree Mossmer and Lynda Kerr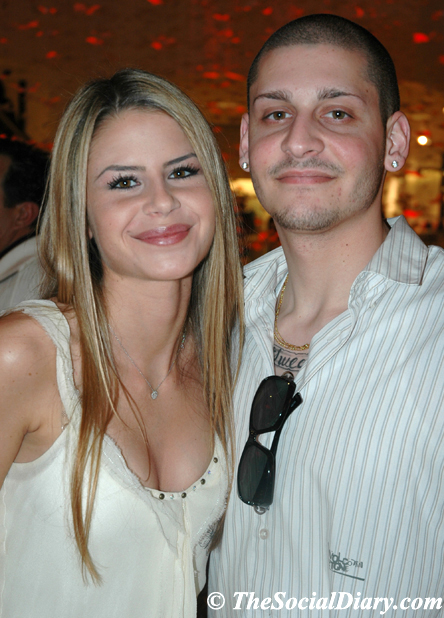 Amanda Berg and Daniel Weiss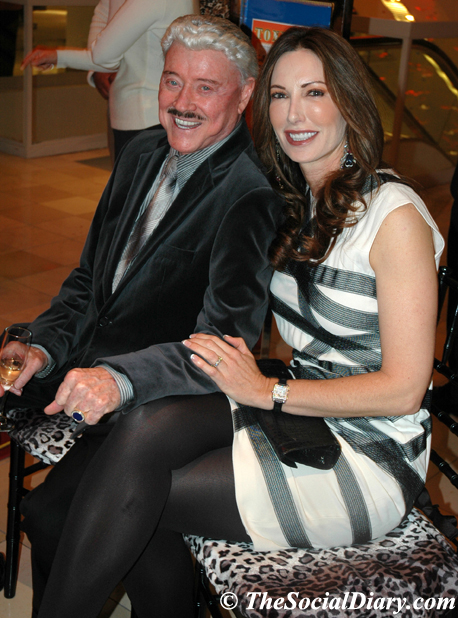 Harry and Valerie Cooper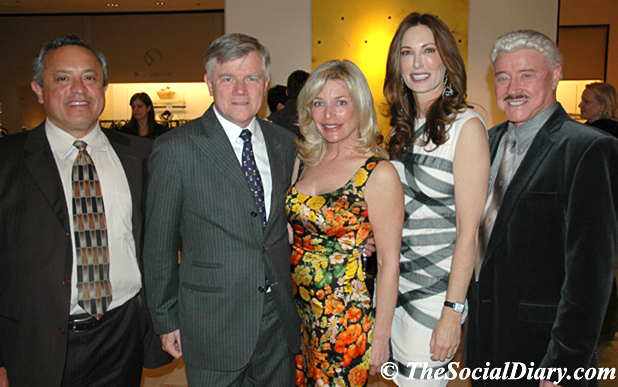 Jose Cruz with Rick Wildman and Candace Jackman, and Valerie and Harry Cooper
Harvey and Sheryl White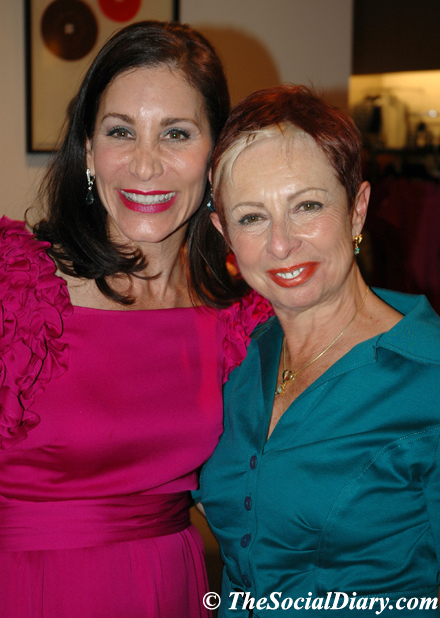 Tamara Alter with Naomi Whitacre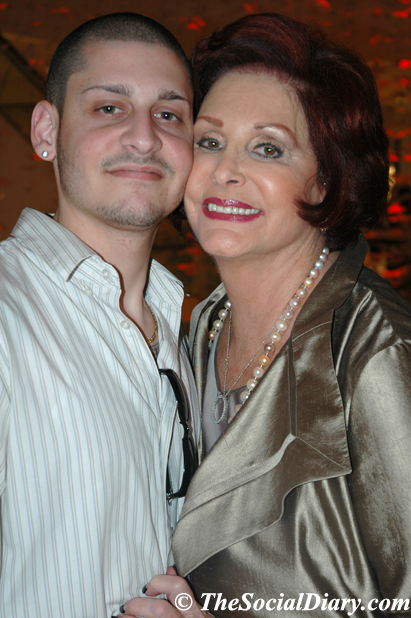 Iris Strauss with her Grandson, Daniel Weiss.... Generations of Support for San Diego Causes!
Special Thanks to Neiman Marcus, Tamara Alter, and Steffi Strauss's parents, Iris and Matthew Strauss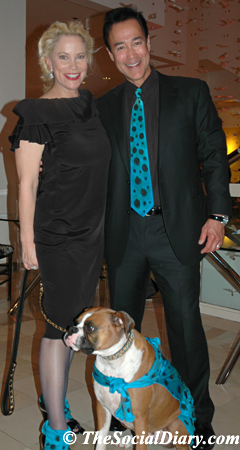 Reported by Margo Schwab in Jordan 'cheetah' spats and black petal neck Jordan dress,
and Scott Johnston and Kima in coordinating Jordan Art Couture
The Buzz
Inside scoop on everyone's fave Ghost movie actor, Patrick Swayze. Patrick is holding the good fight against cancer. On good days at his ranch, he does woodworking making tables and chairs. On all days, he is surrounded by the love of his wife Lisa. .....we wish him the best.
Jeanne Jones and Don Breitenberg, along with Tanya and Charles Brandes and MCASD's Hugh Davies and wife Lynda Forsha were among the lucky group who just returned from a formidable and fantastic trip and tour of Cuba. Cooking expert Jeanne Jones said the cuisine was fabulous....more soon!
Upcoming Events
April 25th - Red Shoe Ball celebrating the opening of the new Ronald McDonald House. Please visit www.RMHSD.org for more details and tickets.
May 1st - A fundraiser for Childhelp with a red white and blue theme. For more information please visit www.reddressball.com
May 2nd - San Diego Humane Society Walk. please visit www.sdhumane.org for walk details.
May 9th - The feast of the feast many of the top San Diego restaurants! Mama's Kitchen will host their popular event at the Hyatt Aventine in La Jolla. Please visit Tickets are on sale now at www.mamaskitchen.org for tickets.
May 14th - TV Fashion Personality Leonard Simpson presents"Fashion Hits a High Note" the Lyric Opera San Diego's 30th Anniversary and the Birch North Park Theatre's 80th Birthday. Sally B. Thornton is Honorary Chair. To be held at the Birch North Park Theatre. VIP Gold Circle Tickets: $50, Reserved Seating: $35 (619) 239-8836 www.birchnorthparktheatre.net
May 16th - A Cheetah fundraiser in Pasadena with Laurie Marker. Please visit www.cheetah.org for details. This event will be at a private home.
May 21st - CCSSD will host its annual tea with Keynote Speaker Marian Wright Edelman. Please click www.ccssd.org for tickets.
June 6th - The Arthritis Foundation walk. The Arthritis Walk® is the Arthritis Foundation's annual nationwide event that raises awareness and funds to fight arthritis, the nation's most common cause of disability. It is a tremendous opportunity to help improve the lives of the 46 million men, women and children doctor-diagnosed with arthritis.
And Kima is the Dog Honoree for the walk! So 'Let's Move Together!'
To learn more about arthritis and this walk, please visit
www.arthritis-sandiego.org/walk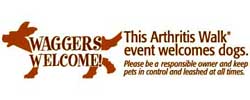 Dogs get Arthritis too!
________________________________________________________________
Photoshopping and Photography Services
Photos on this website available if it is of you
available by The Social Diary
~ 619-384-7333
email TheSocialDiary.com
_____________________________________________________________________
Email Commentary to be added
email editor@thesocialdiary.com
* Margo Schwab, more formally known as Margaret E. Schwab, has produced, written, interviewed and photographed for various media organizations since 1989. Schwab attended Holton Arms School, La Jolla Country Day School and La Jolla High School. Schwab has a B.A. from Scripps College, spent a business internship with S.A.I.C., Science Applications International Corporation, and earned a Masters of Business degree, M.B.A., from the University of San Diego. Schwab additionally took college courses from Harvard University, and Syracuse University. Schwab volunteers for numerous charity organizations. She also continues to support animal organizations and the prevention of people and animal abuse. Schwab is the editor of The Social Diary.
Warning ** photos, video and writing on this site are the
copyright of The Social Diary, San Diego Social Diary
no reproduction of any part or parts is allowed without written permission by The Social Diary