~ The Social Diary ~
October 2006, Offering #71 - Introduction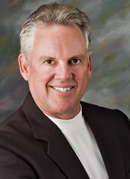 by The Social Diary Wine Expert Columnist Gary Parker
Zagat Accoladed
October 2006, Offering #71
For this month's offering, I wanted to present something that would deviate slightly from our standard format. We have been blessed with the opportunity to try three different Zinfandel's, from the famed producer Seghesio, all from the same vintage.
The main difference between these wines is the vineyard they were grown in. I think it would be very educational to try all these wines at the same time, to detect their subtle differences today, and to project those findings into what you believe the future might hold for them. Compare tasting notes of Robert Parker J., The Wine Spectator and Seghesio Winery to your findings.
So get a few friends over, roast or grill some nice steaks or Ahi tuna, and have a ball!
Seghesio Winery, Since 1895
Those who know Zinfandel best, believe it deserves a place at the table among the greatest wine varieties. Seghesio can count itself among the small handful of esteemed Zinfandel producers in California.
Undergoing a huge transformation in the mid 1990's, Seghesio changed from a bulk wine producer to a leading, cutting edge winery that the Wine Spectator counts as one of the five masters of Zinfandel today.
Winemaker Ted and CEO Pete Seghesio have focused on their extensive old-vine holdings. Four old-vine Zinfandel offerings, each costing about $40, are the stars of the lineup: The Home Ranch and San Lorenzo in Alexander Valley and the Cortina from Dry Creek are single vineyard wines, whereas the Old Vine label is a blend of lots from those sites.
Much of the current success stems from improved farming of the older Zinfandel sites. In 1994, Seghesio hired Phil Freese, the highly regarded vineyard expert who oversaw planting of the Opus One property in Oakville. At first, Freese was hesitant, thinking that a longtime bulk producer couldn't change. "I said to them that I don't do what you do. And Pete said "'That's the point; we don't want to do what we've done,'" Freese recalls.
Cortina Vineyard, planted with 25 acres of Zinfandel in 1960, was a case in point. Up through the 1990 vintage, it produced a huge crop (10 tons per acre) that was used for white Zinfandel. But crops that big make poor wine, and by 1997 Freese had reduced yields to 2 tons per acre. By planting a cover crop that offsets the soil and rootstock vigor, and changing pruning methods to obtain smaller, more flavorful grapes, he achieves the desired ripeness. Seghesio Zinfandels are harmonious in style. While the pursuit of maximum ripeness has increased alcohol levels in recent vintages, the wines maintain balance and, more importantly, complexity, concentration and depth of flavor.
_____________________________________________________________________________
The Winery Notes:
2004 Zinfandel, Cortina Vineyard, Dry Creek Valley
In 1957, our family purchased 56 acres in the heart of Dry Creek Valley. Our fathers had purchased fruit from growers in this valley since the early 1900s and realized its great potential. Here, late afternoon coastal cooling follows long hours of sunshine, allowing the fruit to mature slowly during the summer months.
The Site:
This wine comes from one of the oldest head-pruned vineyards in Dry Creek Valley. The vineyard thrives in Cortina, a gravelly loam soil well suited to Zinfandel. The stronger marine influence of Dry Creek Valley keeps it cooler than Home Ranch. In a normal season, Cortina will ripen two to three weeks after Home Ranch.
The Wine:
Due to the prevailing afternoon breezes in Dry Creek Valley, the flavor profile tends towards red fruit, as compared to Home Ranch's black fruit. Its red raspberry, boysenberry, briary/brambly, and spicy white pepper qualities are enhanced with higher acidity due to the cooler growing area.
Review by Robert Parker Wine Advocate #165 (Jun 2006) , Rating: 92 Points
Blueberries, blackberries, and exotic, tropical fruit characteristics appear in the deep ruby-hued 2004 Zinfandel Cortina. More dramatic than the Home Ranch, with superb purity, black and blue fruits, impressive opulence, and good underlying acidity, it will drink well for another 5-6 years and probably more..
Review by The Wine Spectator, Rating 88 Points
Firm and complex, with tight, vivid, structured earth, spice and blackberry fruit that's nicely proportioned. While the tannins are mouth-coating, they give this wine uncommon structure, with a nice splash of pepper and spice. Drink now through 2009. 2,200 cases made. –JL
_____________________________________________________________________
The Winery Notes:
2004 Zinfandel, Home Ranch Vineyard, Alexander Valley
As winemaker for the most prominent winery in Sonoma County, our great-grandfather recognized the vast vineyard potential surrounding his modest home. Our Home Ranch Zinfandel is from the first vines Edoardo planted in 1895. Customary for the time, Edoardo also planted a small amount of Petite Sirah and Carignane with the head-pruned zinfandel.
The Site:
Long warm days aided by the absence of marine influence marks this site. The soils are comprised of clay and clay loam with underlying layers of basalt, sandstone and serpentine rock. Vines are challenged by the low nutrient level of the clay and the shallow topsoil which both force them to produce more concentrated fruit.
The Wine:
As a result of the warm summer days in Alexander Valley, Home Ranch's flavor profile tends toward blackberry and blueberry fruit characteristics. The heat also creates lower acidity. At harvest, the Carignane and Petite Sirah are harvested with the Zinfandel making this wine a true field blend. The resulting wine exhibits rich texture, weight and black fruit flavors.
Review by Robert Parker Wine Advocate #165 (Jun 2006,) Rating: 92 points
Kirsch liqueur, raspberries, and a personality reminiscent of a Rayas Chateauneuf du Pape are found in the 2004 Zinfandel Home Ranch (a 2,400-case blend of 94% Zinfandel and 6% Petite Sirah and Carignane). From a vineyard planted in 1895, it boasts a dark ruby color as well as savory notes of raspberries, cherries, minerals, and flowers. Ripe, fruity, deep, medium to full-bodied, and beautifully etched, it will drink well for 4-6 years.
Review by The Wine Spectator: Rating 90 Points
Excellent structure, tight, firm and spicy, with crushed cranberry, wild berry and blackberry fruit that's sleek and well-defined, supported by ripe, chewy tannins. Turns elegant, with a persistent aftertaste. Drink now through 2009. 2,400 cases made. –JL
_________________________________________________________________
The Winery Notes:
2004 Zinfandel, Old Vines
At the turn of the twentieth century, Zinfandel's popularity was unrivaled as the primary grape for home and commercial use.
Today four generations of grape growers later, we are fortunate to still have some of these old vineyards. Half of our family's 400 acres of vineyards are planted to Zinfandel which includes some of the oldest plantings in the County. While the BATF governs most wine labeling, they have no classification for "Old Vines." Our family benchmark is 60 years and older. Something ethereal happens to Zinfandel with age. Younger vines can be pruned and thinned to mimic old vines, and while they can match old vines' color and flavor, the distinctive palate weight and natural acidity is elusive to all but the most venerable zinfandel vines.
The Sites:
This wine comes from old head-pruned vineyards in Alexander and Dry Creek Valleys. The average age of these vines is approximately 90 years old. Older vines yield less fruit. However, the devigorized, low yielding vines produce more intense fruit.
The Wine:
This wine combines spicy, lush black fruit from Alexander Valley with cooler Dry Creek Valley fruit that offers structure and Zinfandel's classic briary and raspberry flavors. Each vintage, the best lots of Zinfandel over 60 years old are chosen to make this wine. Components of this blend come from Cortina, Home Ranch and San Lorenzo. The blend varies each vintage so that winemaker Ted Seghesio can create the most complete wine possible.
Review by Robert Parker, Wine Advocate #165 (Jun 2006) , Rating: 90 points
The 2004 Zinfandel Old Vine (92% Zinfandel and the rest Petite Sirah and Carignan) is from a vineyard planted in the late 1800s. Tangy and edgy, it reveals loads of peppery, spicy, briery, black cherry, and raspberry fruit with hints of pepper and earth, vibrant acidity, medium to full body, and a high-toned personality. Drink it over the next 3-4 years.
* Gary Parker is the Principal, Founder, Chairman and CEO of The WineSellar Group. From a background of culinary arts, architecture and art, Gary opened The WineSellar & Brasserie in 1988 with a pioneering concept of combining a fine wine shop, a state of the art wine storage facility, and a highly regarded French restaurant named The Brasserie, all under one roof. With its top rated Zagat level cuisine, and Gary Parker's hand picked wine list of 2,500 classic wines, The WineSellar & Brasserie garnered instant notoriety. The wine list has won The Wine Spectator Grand Award (one of the best 100 wine lists in the world) every year since 1988. Gary subsequently created The WineSellar Club and www.winesellar.com, an Internet wine auction site. Gary is recognized as a leading authority in fine wine, and is active as a spokesperson, appraiser, auctioneer and panelist in the industry.
(editor's note - Gary is a former principal owner of Laurel Restaurant & Bar. Gary established Laurel in 1995, which he sold in February 2005).
back to New this Week.......Gary Parker Archives..........Home
___________Zagat Accoladed....&.... "Culinary Genius!" says The Social Diary's Scott Johnston____________
Warning ** photos, video and writing on this site are the
copyright of margomargo.com and Margo Schwab.
no reproduction of any part or parts is allowed without written permission by Margo Schwab