~ The Social Diary ~
____________________________________________________________
December 2006, Offering #73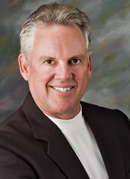 by The Social Diary Wine Expert Columnist Gary Parker
Zagat Accoladed
2006, Offering #73 - Introduction
For this month's offering, we have two sensational selections, if I do say so myself. A fortified dessert wine made by Chambers, hailing from Australia. This producer has taken a meteoritic rise to the top of the who's who in dessert wine producers in recent years.
And our next stunning entry is a highly regarded Bordeaux, from St. Emilion region. From the 2001 vintage, the wine is of classic quality and breeding, and deserves some bin space in The Gary Parker Collection. Happy Holidays to you!
Chambers, Rosewood Vineyards, Muscat

The Chambers' family have been making wines in Rutherglen Australia since 1858. Rosewood Vineyards gnarled old low-yielding vines, many of which are almost 90 years old, produce fruit brimming with highly concentrated flavors, and are known for their world renowned Muscat, Tokay and Port styles. Of special note is the fact that all fruit is grown in their own Rutherglen vineyards.
Now operated by Bill Chambers and his son Stephen, who is now the winemaker, this small winery in Barkly Street truly is a treasure trove. Influential American wine authority Robert Parker Junior of The Wine Advocate is so enamoured by these wines he included Chambers Rosewood in his latest book titled The World's Greatest Wine Estates.
The Wine Advocate has awarded Chambers Rosewood Winery perfect, 100 out of 100 scores for their Rare Tokay and Rare Muscat. "These luxurious offerings possess such extraordinary unctuosity, thickness, complexity, and richness that they must be tasted to believed."
2001 Chateau Monbousquet, St. Emilion
For years Monbousquet was a notorious underachiever, whose wines were soft, dilute and generally uninspiring. The catalyst for change came when the property was bought by Parisian supermarket tycoon Gérard Perse in 1993. Gérard, who now owns Château Pavie and Château Pavie-Decesse, severely restricted the yields, constructed a state of the art cuvier and hired the ubiquitous Michel Rolland as a consultant. Monbousquet's wines are now amongst the finest in St-Emilion.
Monbousquet is a blend of 60% Merlot , 30% Cabernet Franc and 10% Cabernet Sauvignon . The grapes are fermented in temperature-controlled, stainless steel tanks and the wine is then aged in 100% new oak barrels for 18 months. Monbousquet is bottled unfined and unfiltered.
2001 Chateau Monbousquet, St. Emilion, Grand Cru
Growing Region: ..................................................... Bordeaux, France
Varietal Blend ……………… 60% Merlot, 30% Cab Franc
10% Cabernet Sauvignon,
Alcohol Level 13.5%
Fermentation ……………… Small French Oak Barrel Aging
Winery Price $80.00
Case Price $62.99
Notes: "New World" Bordeaux from St. Emilion, meaning more fruit extraction and extended barrel aging in new wood. The result, a sexy, sumptuous, full body Bordeaux with the balance, class, and elegance found only in Bordeaux. An absolutely beautiful bottle of wine to stash in our personal wine cellars.
Appearance: The bottles shape is reminiscent to the new Chateau Haut Brions, with the slanted shoulders. Otherwise, the understated looks and label project an image of high quality. The wine is not filtered or fined, and has some cloudiness and sediment. Bright hues of black and brick red have just about eliminated the youthful rouge tones.
Nose: A sweet, sweet extracted fruit nose of black berry and blueberry are laced with vanilla and spice, strapped leather, dried herbs and smoke. It is almost brandy/port like with great intensity, solid depth - intoxicating!
Texture: The texture: smooooooth. It is silky and velvety, with an ice cream center. Incredible structure, built to last, but so elegant. Lots of promise, tannins are melded in so well as to make one wonder "are they there"? But yes, and that's the magic of a fine Bordeaux.
Flavor: From the get go, this, exotic beauty brings layers of flavor complexities to make the mind drift into a state of culinary wonderment. Bringing a few adjectives forward, look for black cherry, smoke, sweet cedar, licorice, and add the elements from the nose.
Serving Suggestions:
Will improve for 10-20 years, minimum, and I strongly urge you to but at least 6-12 bottles to put in your collection. This is classic Bordeaux, and for the price, hard to get something this wonderful and noteworthy
Chambers, Rosewood Vineyards, Muscat
Growing Region: ..................................................... Rutherglen, Australia
Varietal Blend ……………… 100% Muscat
Fermentation ……………… 6-10 Years Solera Aging
Winery Price $20.00
Case Price $12.99
Notes: Achieving a phenomenal "93" point rating from Robert Parker's "The Wine Advocate", who also says "this is one of the world's most remarkable dessert wines, and is worth every effort to latch onto a half bottle or so. It must be tasted to be believed. At $15 a bottle, it is a sensational bargain"!
Appearance: The label looks like a bottle of cough medicine circa the start of the 20th century. The cork is capped so you can use it to reseal the wine, which will stay good for many days. The color is amber, with notes of black tea and coffee, and a tinge of orange. The wine takes FOREVER to run down the inside of the glass.
Nose: A pungent, rich aromatic essence of all things sweet and wonderful shoot above the rim: fresh raisin, powerful and ripe apricot, brown sugar, maple syrup, roasted nuts and honey. A delicious and intriguing nose, to be sure!
Texture: Very rich and full-bodied, more than creamy, almost syrup-like on the palate. But not cloying, as the underlying acid buoys up this well muscled monster that somehow has a delicate feel to it as well. Perhaps because of the cleanliness of the fruit flavors that often becomes muddled in other high extracted or fortified wines. Very long on the finish, this stays in your mouth for minutes.
Flavor: From the nose, the sweet and wonderful notes of fresh raisin, ripe apricot, brown sugar, maple syrup, roasted nuts and honey all line up in your mouth vying for attention. You will also detect notes of smoke, spice, coffee, orange marmalade and molasses.
Serving Suggestions:
This will not improve with aging, however it will not deteriorate in the cellar for another ten years at least. It is what it is now, beautiful and wondrous, and another glorious example of how enlightening and fulfilling wine can be in our world.
* Gary Parker is the Principal, Founder, Chairman and CEO of The WineSellar Group. From a background of culinary arts, architecture and art, Gary opened The WineSellar & Brasserie in 1988 with a pioneering concept of combining a fine wine shop, a state of the art wine storage facility, and a highly regarded French restaurant named The Brasserie, all under one roof. With its top rated Zagat level cuisine, and Gary Parker's hand picked wine list of 2,500 classic wines, The WineSellar & Brasserie garnered instant notoriety. The wine list has won The Wine Spectator Grand Award (one of the best 100 wine lists in the world) every year since 1988. Gary subsequently created The WineSellar Club and www.winesellar.com, an Internet wine auction site. Gary is recognized as a leading authority in fine wine, and is active as a spokesperson, appraiser, auctioneer and panelist in the industry.
(editor's note - Gary is a former principal owner of Laurel Restaurant & Bar. Gary established Laurel in 1995, which he sold in February 2005).
back to New this Week.......Gary Parker Archives..........Home
___________Zagat Accoladed....&.... "Culinary Genius!" says The Social Diary's Scott Johnston____________
Proprietor Gary Parker of the WineSellar & Brasserie says "I consider myself a culinary crusader. I love to provide and promote epicurean pleasures to others through my restaurants, wine shop, and wine of the month clubs."
The Brasserie restaurant has been the recipient of the Wine Spectator Grand Award every year since it opened in 1989. This award acknowledges The Brasserie wine list as being one of the 95 best wine lists in the world today because of its depth and selections.
Warning ** photos, video and writing on this site are the
copyright of The Social Diary, San Diego Social Diary, margomargo.com and Margo Schwab.
no reproduction of any part or parts is allowed without written permission by Margo Schwab