Where Pets Are Always In Style.....

~ The Social Diary ~
the on-line magazine covering High Society ..& more
____________________________________________________________
Del Mar Thoroughbred Club Opening Day 2006 - Page 1
(1 of 2 pages)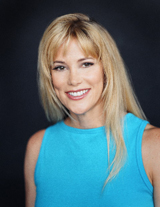 photo credit - Jeremiah Sullivan
July 22nd, 2006
The Social Diary Columnist & Photographer Margo Schwab
The Del Mar Race Track Opening Day started off sizzling July 19th, 2006, and it wasn't the heat. It was the fun, fashionable and the famous. Marge Durante was at her table by the finishing line as always. It's been that way since 1945. The only difference is her sweetheart, Jimmy Durante watches the races from heaven now.
And heavenly were some of the fashions. Madeleine Pickens was there fresh as a Spring Day in Paris. Madeleine doesn't just love the horses though. Madeleine loves the races, but told The Social Diary she was keen on seeing that race horses have a good life to go on to after their career on the track is over too. You might recall that Madeleine and her husband T. Boone Pickens gave quite a few million to rescue Hurricane Katrina pets to the Helen Woodward Center.
And there were more fashion plates. Mille Fleurs owners Denise and Bertrand Hug were there. Bertrand wore a Mediterranean blue suit. Denise was black and white themed from strapless dress to chapeau and read all over by the crowd. Stunning as always.
Phyliss Parrish, the Southern belle behind the La Jolla Debutante Bal,l came in a freshly flowered millinery that originated in London, and was especially flowered by Adelaide's of La Jolla. In fact, Phyliss brought two chapeaux because it was such a hard choice to pick between the two. Phyllis' husband John admired both spectacular hats. By the by, Phyliss is a frequent winner of the hat contest for most glamorous with good reason. She is, well, glamorous.
Before the gates opened, KUSI's 'Style Guy' Leonard Simpson (in Armani suit and Elizabeth Gage jewelry) was on the scene showering fun style comments on a parade of guests. Mary Ellen was a standout as always in an Aimee Fuller necklace and violet chapeau. Daran Grimm and her girls Darah and Danica always cause a flurry. Long legs, couture, dressed to a "T."
Scott Johnston, looked thoroughbred correct in Ralph Lauren Polo and Ascot Shop of La Jolla choices. His leading lady chose vintage Calvin Klein and a Peter Bettley chapeau from London.
Julie Mayer of the San Diego Polo Club was there with her family. She just can't get enough of the horses. Her family dates back to the days when her relative Willis M. Allen revved up the San Diego scene with polo tournaments.... on La Jolla Shores beach!
Joe Harper, the President of the Del Mar Thoroughbred Club was there of course. In fact he was everywhere. Joe was giving interviews all morning, in the midst of greeting racing friends. Joe agreed it was a perfect day, with a light breeze.
Diana Cavagnaro, the stylish owner of Designer Millinery aka www.aheadproductions.com, was there too. And so was Wanda and Fred Kaufman, Valerie and Lennie Recabaren, Valerie and Harry Cooper, KUSI's Dave Scott, Susan Kazmarek and Craig Biddick, and Michaela Lawrence. Michaela wore basic black with some outstanding and colorful David Webb jewelry.
Jeanette Amen was also there and so was fashionable Lynelle Lynch, Cindy and Tom Warwick, Sook and Ron Hansen, and Dianne and Jim Bashor. Jim Bashor wasn't the only one admiring Dianne's very detailed and sunny yellow couture suit and chapeau from London.
Susan and Craig McClellan were there enjoying lunch and the races and so were Jenny and Sid Craig, Emma and Leo Zuckerman, and Edith and Max Ricketts.
On the working side. No one works harder or has more clout than Jimmy the Maitre 'D. He makes your table reservation happen, and he does it with panache. Now if he could only give us the inside tips on the horses.
Don't miss out on the winning fun at the Del Mar Race Track. There are many social events for family and adults throughout the season including breakfasts, evening music parties and more. And remember, the Del Mar Race Track, "cool as ever!"
Continue to Page 2 of Del Mar Race Track Opening Day Photos
Warning ** photos, video and writing on this site are the
copyright of the author, The Social Diary, San Diego Social Diary, margomargo.com and Margo Schwab.
no reproduction of any part or parts is allowed without written permission by Margo Schwab