advertisement
Scorpion Bay Surfing and Fishing Club Scorpion Bay Hotel available! ... founded by Fred Borrelli

_______________________________________________________________________________________________________________________

all photos and content are the strict copyright of TheSocialDiary.com
no downloading!!
photos are available for purchase if it is of you!
~~~~~~~~~~~~~~~~~~~~~~~~~~~~~~
Arthritis Foundation Gala 2009 - C'est Magnifique!
"What a marvelous event. Nicole and I had a great time celebrating such a worthy mission. All the staff, and volunteers are to be commended for putting on such a wonderful event"
- John Cardosa, Chairman of the Board for The Arthritis Foundation San Diego Area Chapter
The Arthritis Foundation San Diego Area Chapter held a magical gala March 7th, 2009 that can only be described as 'Cest Magnifique!' Guests arrived that evening to a glamour infused reception at the Hyatt La Jolla Regency.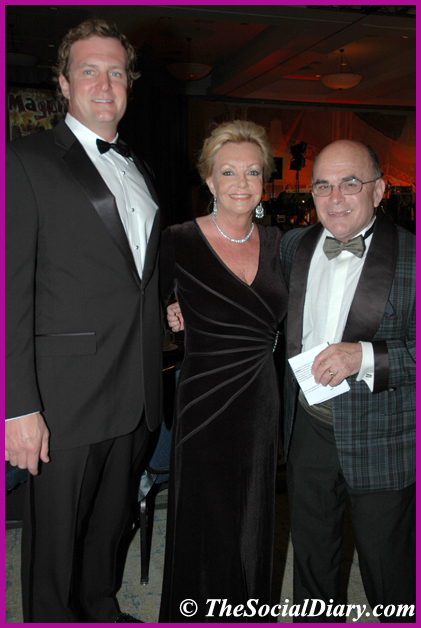 Ben Redman with his mother and Event Co-Chair Sandy Redman, and Event Honoree, Dr. Michael Keller
The Gala started with casino styled gambling, silent auction shopping, and bite sized appetizers with cocktails. Robert Armstrong of the Hyatt oversaw the catering.
Among the elegant crowd there were Co-Chairs Sandy Redman and June Barrymore Ash, and Honoree Dr. Michael Keller and his family. Dr. Michael Keller is the respected and renown Founder of the San Diego Arthritis Medical Clinic.
Dr. Michael Keller is also known for his lifetime of going that extra distance and caring for his patients. For example, when patients in El Centro lost their only rheumatologist, Dr. Keller took over the existing practice in El Centro, bought a second home there, and made the weekly 200 mile commute. He is just that kind of caring doctor.
And he plays the accordion too! But that's another story.
More there honoring Dr. Michael Keller were Reena Horowitz in a black and lacy Scassi, Nicole and John Cardosa, John's the Chairman of the Board for the Arthritis Foundation, Sally and Michael Bixler, Dottie and David Stanley, and Louarn and Alan Sorkin.
Among the few petite ones there was Honoree Dr. Michael Keller's one-ish year old grandson, Maxwell Philip Keller. Maxwell was dressed in a white tuxedo. And he was having a great time playing with The Social Diary's 4 legged boxer Kima!
And Kima was more than just a little excited. She had just learned that she will be the Official Dog Honoree for the Arthritis Foundation's upcoming walk / run on June 6th..... !
Kima might have been the only one there with a tail to wag, but guests later managed to shake a leg, with elegance of course, on the dance floor.
Among those enjoying the fabulous dance music by the Wayne Foster Orchestra were Lynn and Roger Zucchet, Veronica Braun, she is the President of the Arthritis Foundation San Diego Area Chapter, Marcia and Jay Weinberg, Ellen and Tim Zinn, Pat and Bob Whalen, Joe Vecchio, and Louarn and Alan Sorkin.
And the dancing started early and ended late.
Dinner served up between dancing and live auction by Joe Bauer included a salad of mixed field greens with toasted pinenuts, strawberry slivers, mint, and crumbled goat cheese drizzled with blackberry balsamic vinaigrette. The main course was a filet mignon with a herb demi sauce and side vegetables of roasted fingerling potatoes, and haricots verts.
Dessert was chocolate and vanilla ice cream in separate chocolate-dipped waffle cups topped by colorful sprinkles.
Sponsors for this event included The Mudd Charitable Foundation, the San Diego Arthritis Medical Clinic, Dr. Michael Keller and Daniel Veale, California Bank and Trust, Centocor, Genetech, Quantum Design, Union Bank of California, UCB, lose-weight-for-life.com, Thera Test Labs, Amgen, Grossmont Health Care, and Wyeth Pharmaceuticals.
The Arthritis Foundation San Diego Area Chapter has many, many wonderful programs including free arthritis clinics providing initial diagnostic and follow-up care to individuals with rheumatoid arthritis who are without medical coverage, exercise programs including the very popular aquatic exercise class, the fun adventure camp for kids with arthritis and special events like the upcoming run / walk.
To learn more about arthritis and this walk, please visit
www.arthritis-sandiego.org/walk
Please enjoy the photos!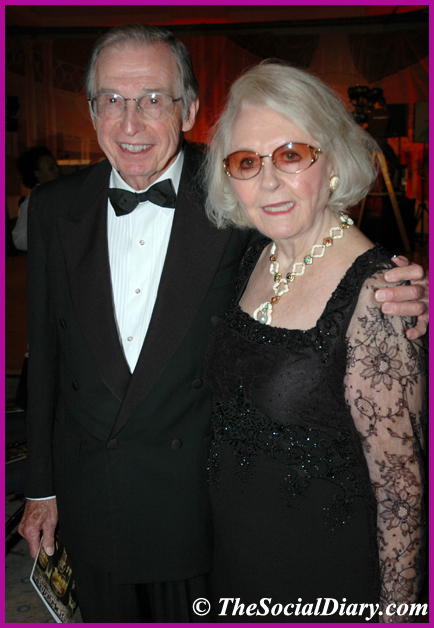 Neil Ash and June Barrymore Ash
Christopher Badoo ** Kima giving Scott Johnston aka 'Daddy' a big kiss, with Andrea Muir looking on
Ian and Shanley Gardner ** Melanie Cruz Walsh and her husband Dr. Colin Walsh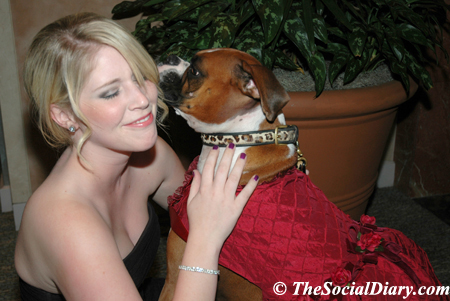 A volunteer getting some 'girl talk' by Kima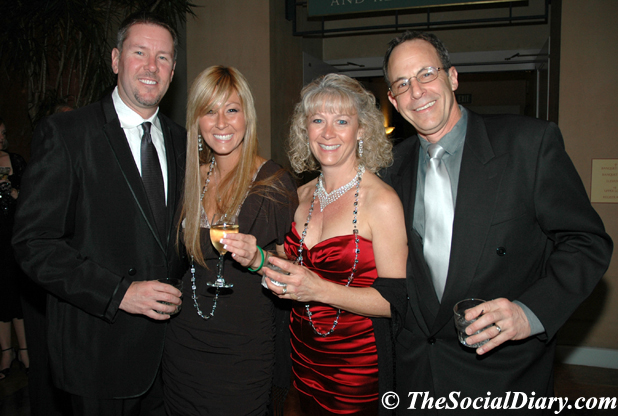 and
Reena Horowitz ** Dottie Stanley
Cheryl Mitchell ** and
Leonard Simpson with Kima ** Tim and Ellen Zinn
C'est Magnifique Dessert!
Deborah Stokes ** Veronica Braun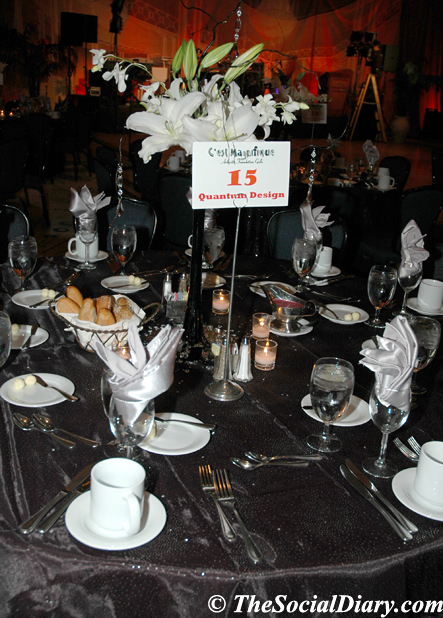 A Table Setting
The Terrific Volunteers taking a quick break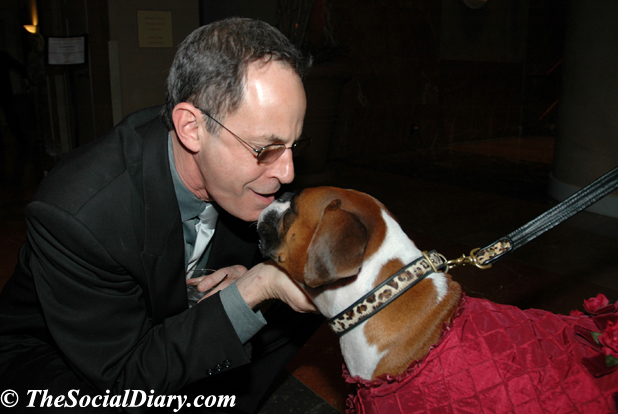 Dr. Mark Goldstein of the San Diego Humane Society giving Kima a Kiss!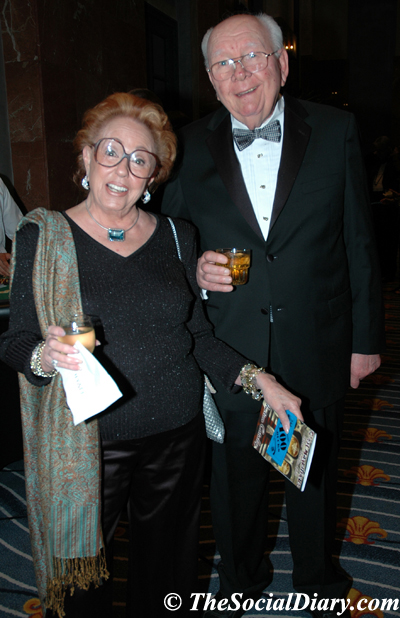 Pat and Bob Whalen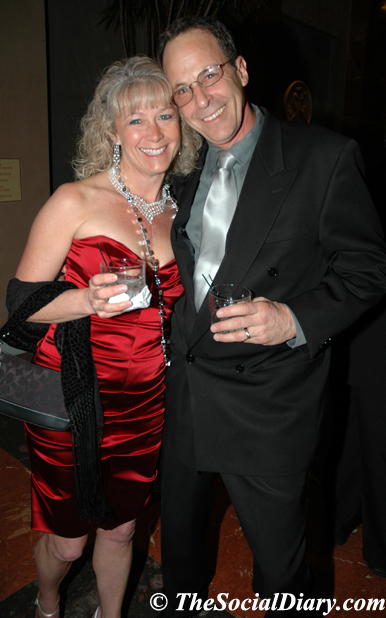 Chris and Mark Goldstein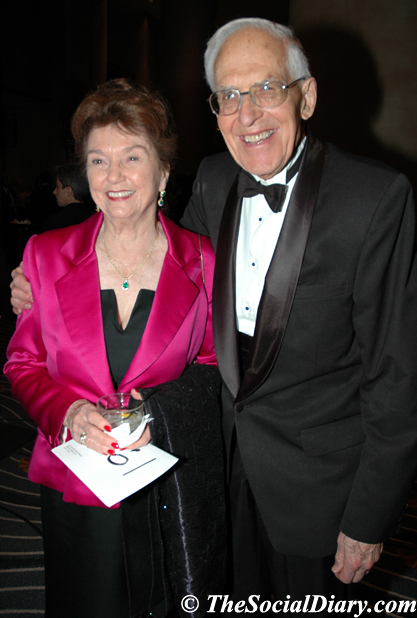 Dr. Richard Whelock and Mary Whelock
Kima and Dr. Michael Keller's Grandson, Maxwell Philip Keller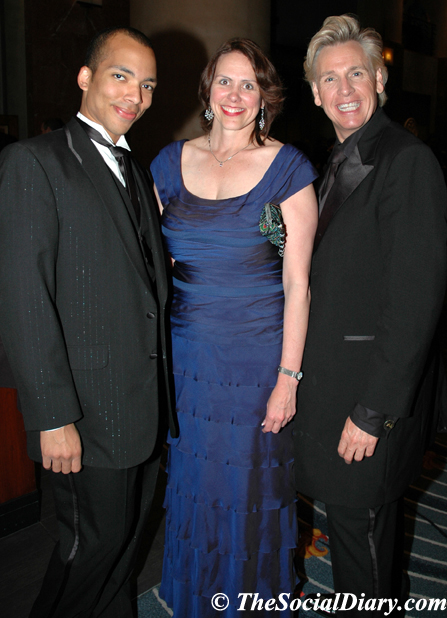 Christopher Badoo with Veronica Braun and Leonard Simpson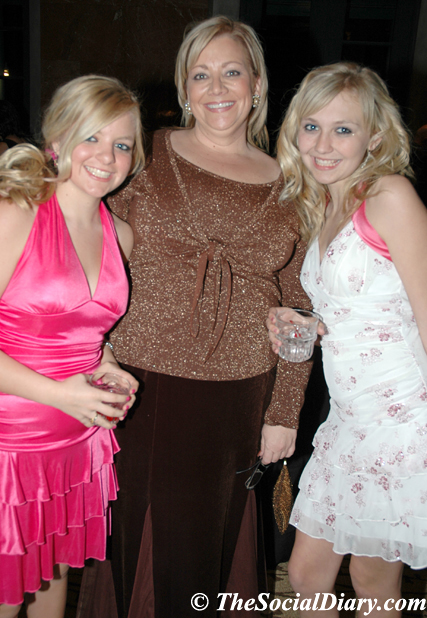 Leanne Healy and Tylor Proven with Andrea Muir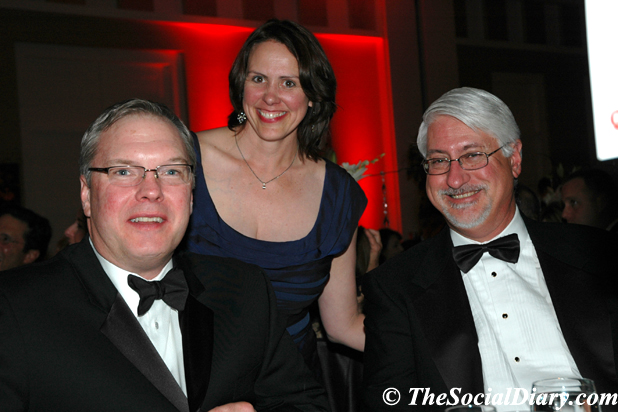 John Cardosa with Veronica Braun and VIP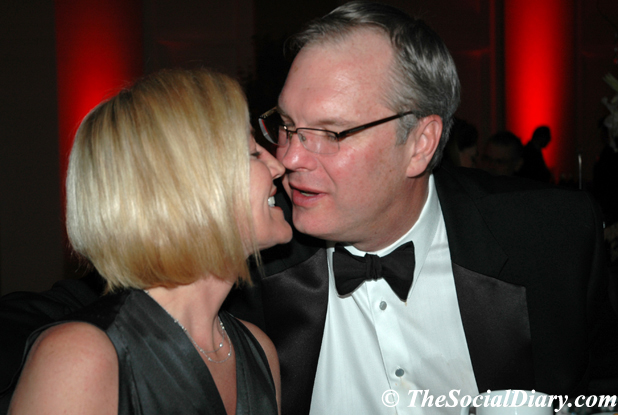 Nicole and John Cardosa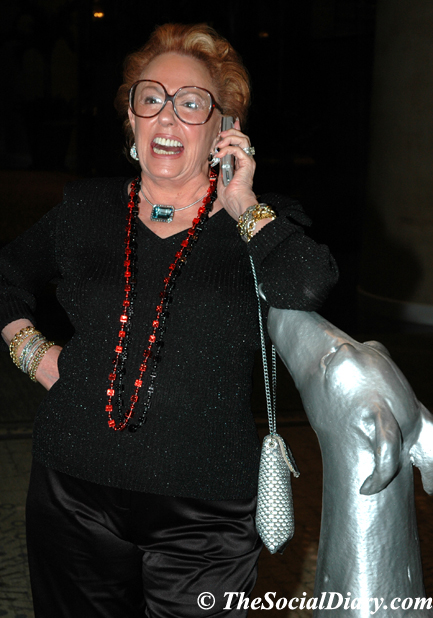 Pat Whalen taking an important phone call with a dog statue looking on...
To learn more about arthritis and all of the care and prevention programs available, please visit www.arthritis-sandiego.org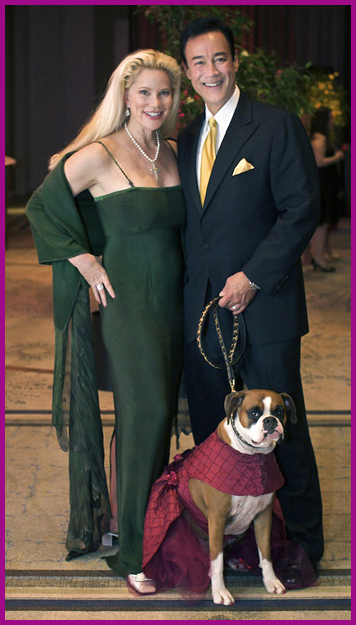 photo courtesy of Sean Capshaw of www.Resolusean.com


Reported by Margo Schwab
Have a great week!
The Buzz
Great news the Samoyeds have been adopted.... and their owner, Cathy Pendleton got to know that her beloveds were placed in loving homes before she passed from breast cancer.
Thank you all who spread the word to get these dogs adopted!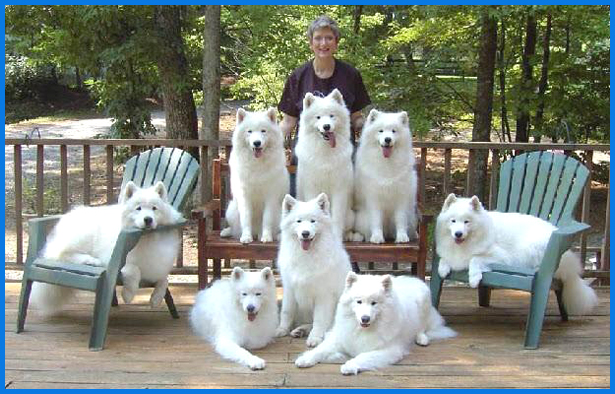 Upcoming Events
April 25th - Red Shoe Ball celebrating the opening of the new Ronald McDonald House. Please visit www.RMHSD.org for more details and tickets.
May 1st - A fundraiser for Childhelp with a red white and blue theme. For more information please visit www.reddressball.com
May 9th - The feast of the feast many of the top San Diego restaurants! Mama's Kitchen will host their popular event at the Hyatt Aventine in La Jolla. Please visit Tickets are on sale now at www.mamaskitchen.org for tickets.
May 14th - TV Fashion Personality Leonard Simpson presents"Fashion Hits a High Note" the Lyric Opera San Diego's 30th Anniversary and the Birch North Park Theatre's 80th Birthday. Sally B. Thornton is Honorary Chair. To be held at the Birch North Park Theatre. VIP Gold Circle Tickets: $50, Reserved Seating: $35 (619) 239-8836 www.birchnorthparktheatre.net
May 16th - A Cheetah fundraiser in Pasadena with Laurie Marker. Please visit www.cheetah.org for details.Thursday,
May 21st CCSSD will host its annual tea with Keynote Speaker Marian Wright Edelman. Please click www.ccssd.org for tickets.
Please save the Dates for:
June 6th - The Arthritis Foundation walk. The Arthritis Walk® is the Arthritis Foundation's annual nationwide event that raises awareness and funds to fight arthritis, the nation's most common cause of disability. It is a tremendous opportunity to help improve the lives of the 46 million men, women and children doctor-diagnosed with arthritis.
And Kima is the Dog Honoree for the walk! So 'Let's Move Together!'
To learn more about arthritis and this walk, please visit
www.arthritis-sandiego.org/walk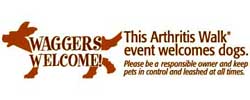 Dogs get Arthritis too!
__________________________________________________________________
Photoshopping and Photography Services
Photos on this website available if it is of you
available by The Social Diary
~ 619-384-7333
email TheSocialDiary.com
_____________________________________________________________________
Email Commentary to be added
email editor@thesocialdiary.com
* Margo Schwab, more formally known as Margaret E. Schwab, has produced, written, interviewed and photographed for various media organizations since 1989. Schwab attended Holton Arms School, La Jolla Country Day School and La Jolla High School. Schwab has a B.A. from Scripps College, spent a business internship with S.A.I.C., Science Applications International Corporation, and earned a Masters of Business degree, M.B.A., from the University of San Diego. Schwab additionally took college courses from Harvard University, and Syracuse University. Schwab volunteers for numerous charity organizations. She also continues to support animal organizations and the prevention of people and animal abuse. Schwab is the editor of The Social Diary.
Warning ** photos, video and writing on this site are the
copyright of The Social Diary, San Diego Social Diary
no reproduction of any part or parts is allowed without written permission by The Social Diary