Where pets are always in style
____________________________________________________
~ The Social Diary ~
The Ezine Covering the World of High Society ..& more
Zech / Christison Wedding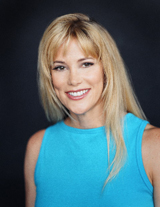 photo credit - Jeremiah Sullivan
August 14th, 2006
The Social Diary Columnist & Photographer Margo Schwab
Their hearts fluttered when they met at Paramedic Prep Course in El Cajon. From there, love blossomed. Such is the story of Victoria Zech and Brian Christison.
Victoria of course grew up in an atmosphere of safety education. Her Mother is Monica Zech, national safety expert spokesperson and Public Information Officer and Safety Educator for the City of El Cajon and for El Cajon Police and Fire Departments. Monica is also a regular columnist for The Social Diary.
And so things heated up towards July 22nd, 2006, Victoria and Brian's wedding day. And that's meant literally too. A heat wave was in force in San Diego. As the wedding proceeded though, paramedic training and calmness set in. A beautiful day, and a beautiful garden filled with floral bouquets provided the setting at the Handlery Hotel in Mission Valley.
With ceremony done, came tributes and celebration. Then it was off to Ireland for the couple's honeymoon. Fun included a wedding of friends, and touring of Ireland and London . Now safely back, they will concentrate on what they do best, helping others. Seems to be a family tradition.
Best Wishes to Victoria and Brian Christison!
(editors note - these photos were taken prior to the wedding)
Featured on Discovery Channel's ... Shark Week - 'Dangerous Jobs That Bite Harder!'
____________________________________________________________
click on the OS feet to learn why this is the smart sandal choice of Doctors
& The Social Diary ..... "they're healthy chic for the feet" raves Margo Schwab

Warning ** photos, video and writing on this site are the
copyright of the author, The Social Diary, San Diego Social Diary, margomargo.com and Margo Schwab.
no reproduction of any part or parts is allowed without written permission by Margo Schwab