Scorpion Bay Hotel, Private, Picturesque ........VIP and Club Memberships Available >>> Scorpion Bay Hotel
founded by Fred Borrelli
~~~~~~~~~~~~~~~~~~~~~~~~~~~~~~~~~~~~~~~~~~~~~~~~~~~~~~~~~~~~~~~~~~~~~~~~~~~~~~~
~ The Social Diary ~
~~~~~~~~~~~~~~~~~~~~~~~~~~~~~~~~~~~~~~~~~~~~~~~~~~~~~~~~~~~~~~~~~~~~~~~~~~~~~~~~~~~~~~~~
YWCA Gala at Joan Waitt's Hilltop Estate
"Abuse prevention and intervention is key to the foundation of healthy families and civilization. Our family salutes the YWCA and it's progress forward." - the Margo Schwab and Scott Johnston Family & Kima too!
The YWCA Celebrated 100 Years of Service to Women and Families with a Gala at the La Jolla hilltop estate of Joan Waitt on May 3rd, 2008. It was part of a year long celebration honoring the history of empowering women and families in San Diego.
Among the mix walking the red carpet to the VIP reception, and later dinner and then dancing to the Heroes were hosts Sarah, Max, Hailey, Emily and Joan Waitt. Joan Waitt also served as the event's Honorary Chair.
More there included Mari Gates, Kerri King, Mayor Jerry Sanders, Gayle Lynn Falkenthal, Casey Gwinn, Karianne and Tom Forsyth, Audrey Geisel with Larry Scott, Gigi and Ed Cramer, Dawn DuCharme with Charlie Grebing, and Sabrina and Alberto Cadini.
Among the Honorary Committee joining Joan Waitt in supporting Becky's House Domestic Violence Shelters, Cortez Hill Family Center, My Sister's Closet Resale Store and PASSAGES Homeless Program for Women were Councilmember Toni Atkins, Fred Baranowski, Kristy Gregg, Pamela Hilton Lester, Sherry Jones, Joe Horiye, Patti Roscoe, Rana Sampson, Susan Weber, Melinda Woodell, Donna Mills, Councilmember Jim Madaffer, Vicki Pion, and Benita Page.
Fashionable standouts were Karianne Forsyth in Roberto Cavalli, Joan Waitt in Roberto Cavalli, Emily Waitt in Nicole Miller and Hailey Waitt in Versace. Hayley borrowed the Versace from her mother.
Sponsors included San Diego National Bank, Clear Channel Radio San Diego, COX, Deloitte, Sempra Energy and the Centennial Sponsor, The National University System.
More notables supporting the YWCA include Roberta Spoon, Yvonne Campbell, Diane Pearson, Benjamin Bunn, Michelle Bush, Bob Coles, Charlotte Loomis, Sharon Majors-Lewis, Deborah Ragione, Cheryl Troncellito, Norma Diaz, Thomas Green, Lynne Heidel, Dianne Kernan, Debra Zanders-Willis and Cynthia Larson-Dougherty.
The highlight announcement of the evening were the plans to renovate the historic 1926 downtown YWCA building.
"The mission of the YWCA is to increase safety, promote healing, foster empowerment, and give hope to women and families through innovative programs, services and advocacy."
Enjoy the photos!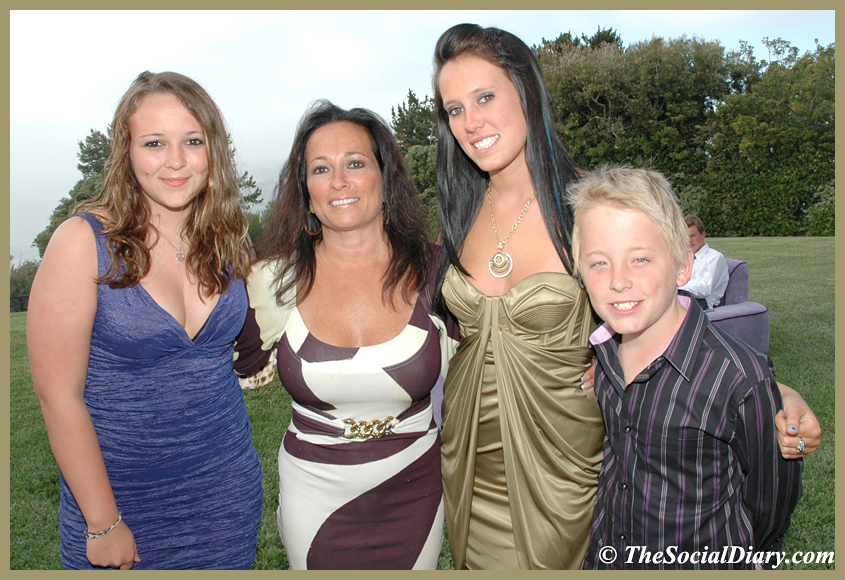 The Waitt's, Emily, Joan, Hailey and Max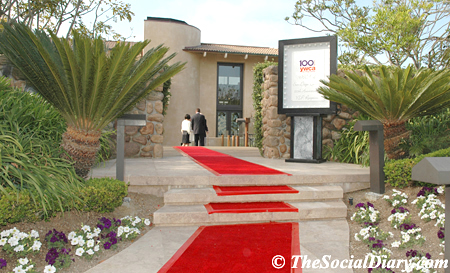 The Red Carpet Entrance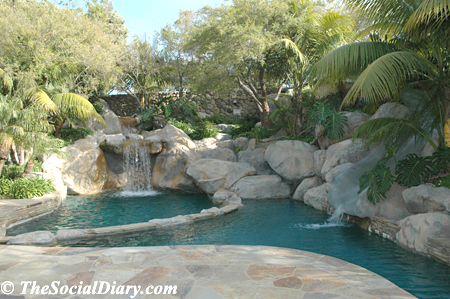 The Tropical Pool Area
Guests ** Casey Gwinn with Audrey Geisel and Larry Scott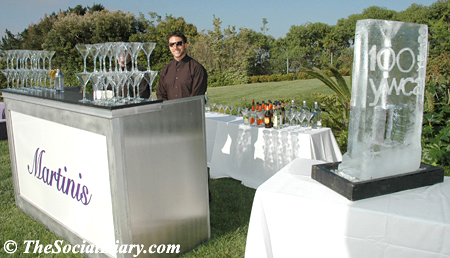 YWCA 100 Year Ice Sculpture and Martini Bar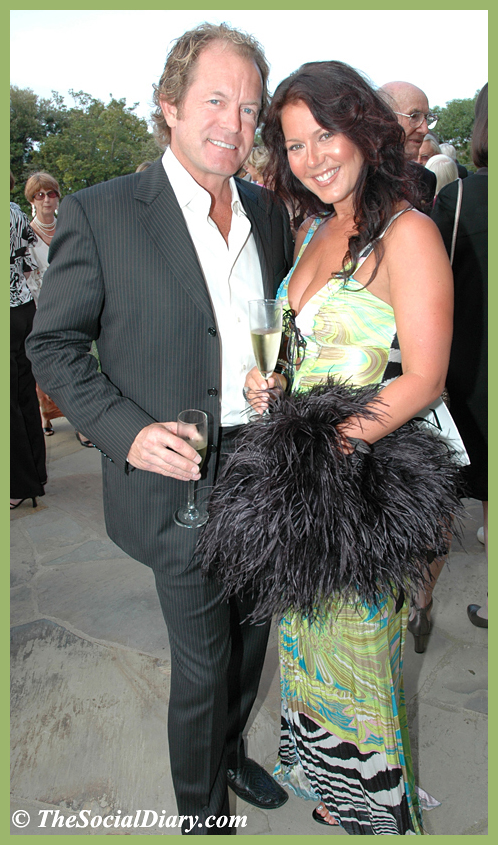 Tom and Karianne Forsyth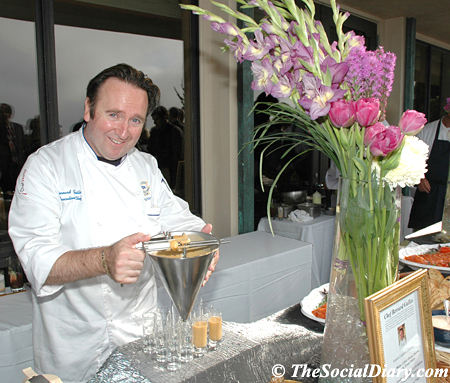 Chef Bernard Guillas working a little magic on his Marine Room Signature Lobster Bisque Shooters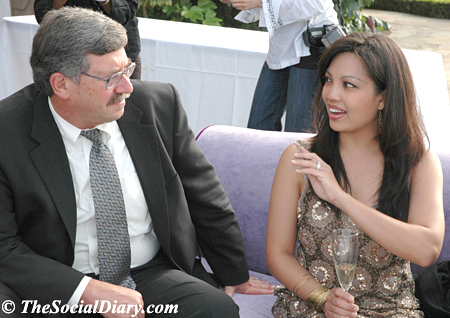 Guests
Dawn DuCharme and Charlie Grebing ** Jim Madaffer and Sally Ortega Madaffer
Joan and Sarah Waitt ** Guests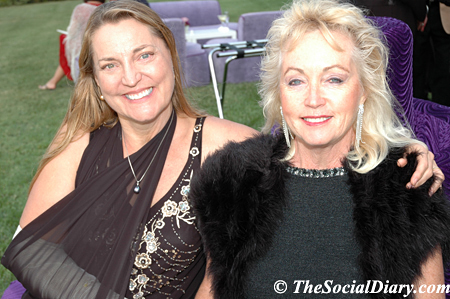 Mari Gates and Kari King Hann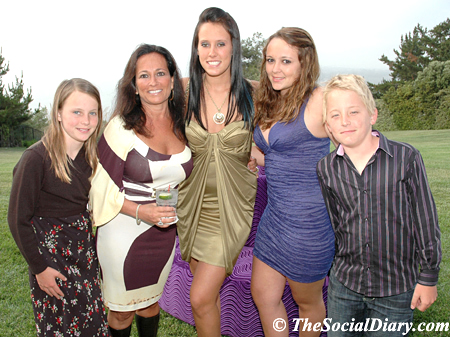 Sarah, Joan, Hailey, Emily and Max Waitt
Joan Waitt with Karianne Forsyth ** Hailey Waitt with Friends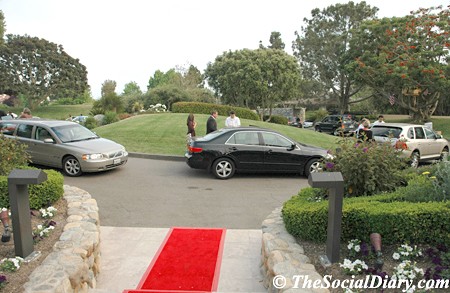 And the Guests just kept arriving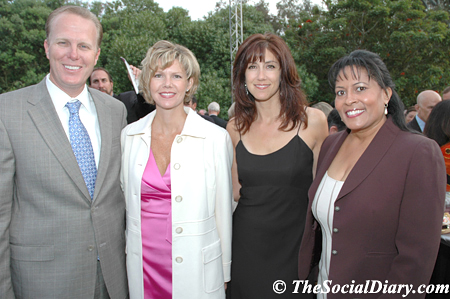 Guests
Margo Schwab with Joan Waitt ** Mayor Jerry Sanders with Guest ** The Vahid Moradi's
John and Elisabeth Bergan ** Guests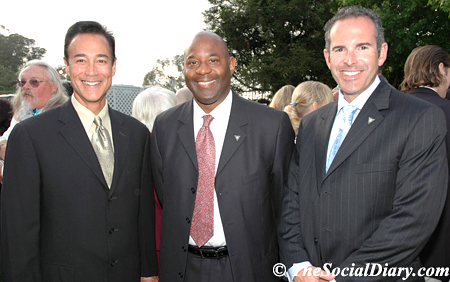 Scott Johnston with San Diego Police Department's Finest
Gigi Cramer ** Hailey Waitt with her mother Joan Waitt
Jazz Musician ** Gigi and Ed Cramer
San Diego' Finest with Scott Johnston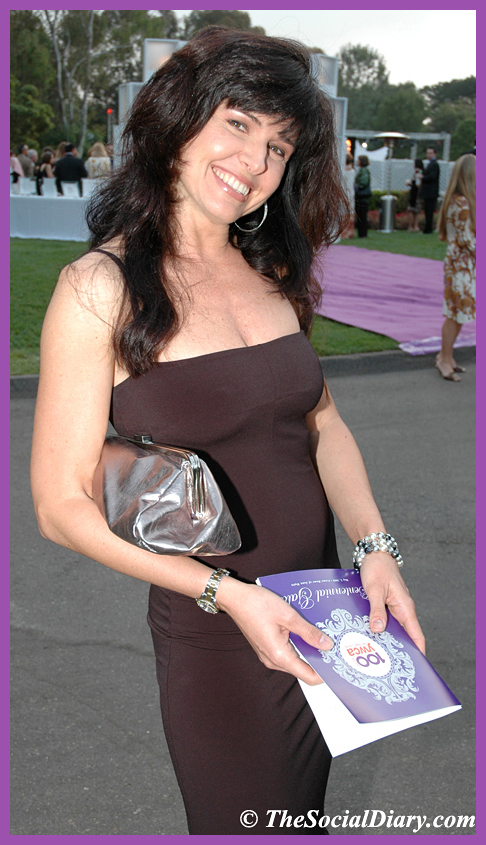 Sabrina Cadini of La Dolce Idea Event Planning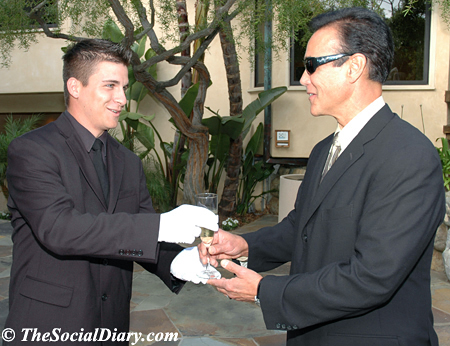 White Gloved served Champagne
Hailey Waitt and Joan Waitt with Guests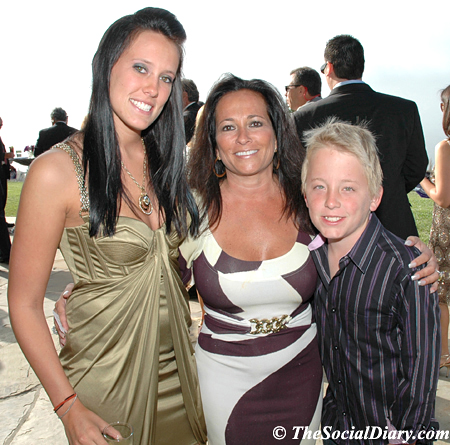 Hailey Waitt, Joan Waitt, and Max Waitt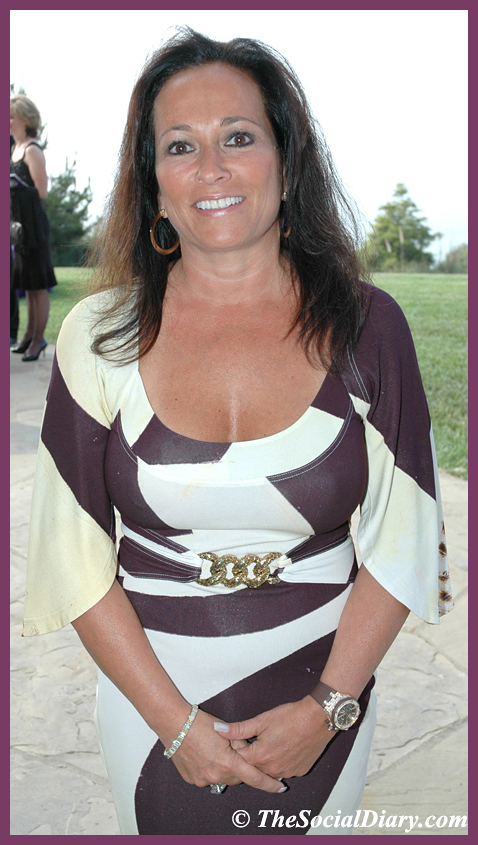 The Gracious Host and Honorary Chair Joan Waitt
To learn more about the YWCA, please visit www. ywcasandiego.org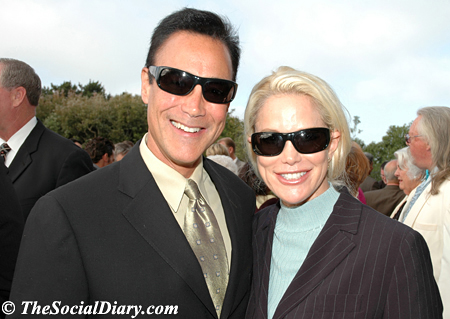 reported by Margo Schwab in BCBG with assistance by Scott Johnston in Ralph Lauren Polo Suit
* Margo Schwab, more formally known as Margaret E. Schwab, has produced, written, interviewed and photographed for various media organizations since 1989. Schwab attended Holton Arms School, La Jolla Country Day School and La Jolla High School. Schwab has a B.A. from Scripps College, spent a business internship with S.A.I.C., Science Applications International Corporation, and earned a Masters of Business degree, M.B.A., from the University of San Diego. Schwab volunteers for numerous charity organizations. She also continues to support animal organizations and the prevention of people and animal abuse. Schwab is the editor of The Social Diary.
Warning ** photos, video and writing on this site are the
copyright of The Social Diary, San Diego Social Diary
no reproduction of any part or parts is allowed without written permission by The Social Diary