~ The Social Diary ~
~~~~~~~~~~~~~~~~~~~~~~~~~~~~~~~~~~~~~~~~~~~~~~~~~~
A Royal Chef Delights Westgate Diners
.... 'Chef Carolyn Robb-Hootkins' Royal Culinary Delights'

July 20th, 2007
The Social Diary Columnist & Photographer Margo Schwab
(high resolution photos available by request )
It was an extraordinary dinner by Guest Chef Carolyn Robb -Hootkins. Although her name may not be familiar to every American, her former clients are. Chef Carolyn worked many delightful years for the Royal Highnesses themselves, Princess Diana and Prince Charles.
And once you have delighted to her cuisine, it is easy to discern why.
The menu this evening of July 12th, 2007 was royally great. Pea and Ham Soup like you've never tasted before, Double Baked Blue Cheese Souffle with chive cappuccino, rumored to be a favorite of Prince Charles, Rack of Lamb with porcini gravy, Gratin Dauphinoise and baby spinach, and a lovely trio of desserts themed Apple & Rhubarb Crumble, Eton Mess, and Creme Fraiche ice cream.
The entire dinner was outstanding. Our table mates for the evening remarked it might have been the best lamb they had had in their life. We agree.
After dinner, Chef Carolyn was introduced by Georg Hochfilizer, General Manager of The Westgate Hotel to tremendous applause. This is her second visit to The Westgate, and hopefully not her last. As she answered queries by diners, one of Chef Carolyn's responses stands out most. She plans a menu not only around the requirements of her clients, but keeps a keen goal of simplicity, and what is available absolutely fresh.
Among those enjoying the evening were Shanley Gardner-Smith and Ian Smith, Peggy Matthews, and Jeanne Jones and Don Breitenberg. Jeanne Jones is not only an internationally acclaimed food cookbook author herself, but she and Don have dined over at the BP, that's Buckingham Palace, in recent years.
The Social Diary's Scott Johnston was there. He was so determined to make the evening that he forego calling a car service when his tire blew on the way. And so he changed the tire himself.
Cheers to a great evening with all the perfect hospitality of The Westgate Hotel, and the unique skills of Guest Chef Carolyn Robb-Hootkins!
The Menu Photos!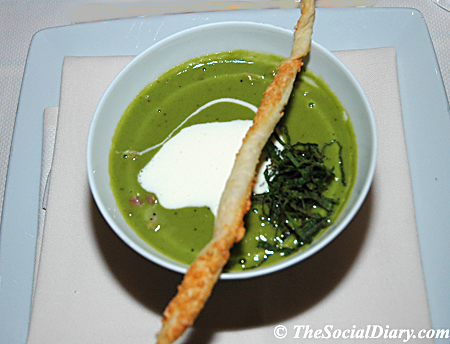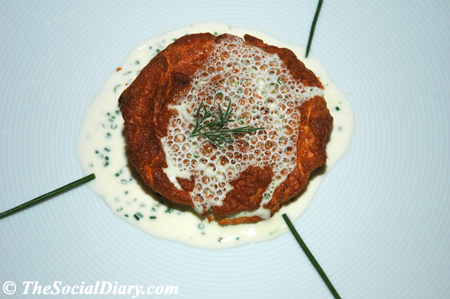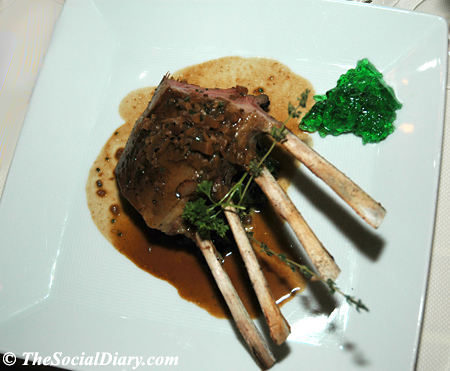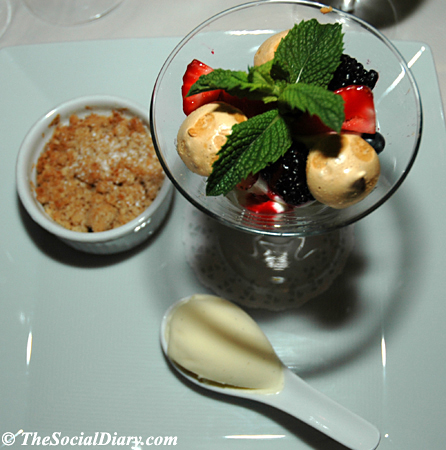 Chef Carolyn Robb-Hootkins with Georg Hochfilzer ** Jeanne Jones with Margo Schwab who is in a British snood from Bond Street and Badgley Mischka dress
Scott Johnston with Don Breitenberg ** Jeanne Jones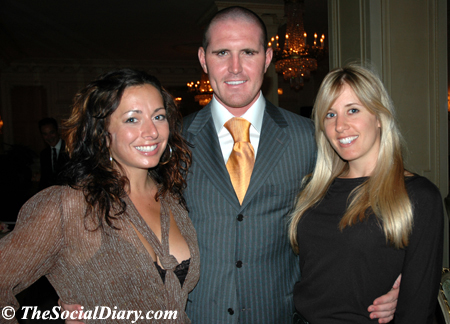 Guests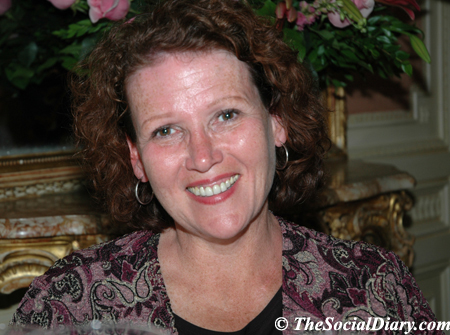 Guest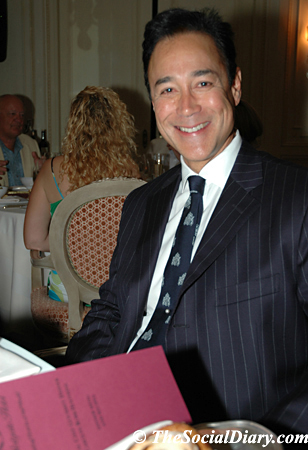 Scott Johnston
* Margo Schwab has produced, written, interviewed and photographed for various media organizations since 1989. Schwab attended Holton Arms School, La Jolla Country Day School and La Jolla High School. Schwab has a B.A. from Scripps College and a Masters of Business degree, M.B.A., from the University of San Diego. Schwab volunteers for numerous charity organizations. She also continues to lobby for water safety and for family violence mitigation. Schwab is the editor of The Social Diary. Margo is currently writing a book based on La Jolla.
Warning ** photos, video and writing on this site are the
copyright of The Social Diary, San Diego Social Diary, margomargo.com and Margo Schwab.
no reproduction of any part or parts is allowed without written permission by Margo Schwab