~ The Social Diary ~
~~~~~~~~~~~~~~~~~~~~~~~~~~~~~~~~~~~~~~~~~~~~~~~~~~
SummerFest Gala 2007
"One Virtuoso Piece After Another" - remarked Christopher Beach, La Jolla Music Society President and Artistic Director

August 16th, 2007
by The Social Diary Reporter & Photographer Margo Schwab
On August 11th, 2007, the week long musical festivities of SummerFest culminated in the traditional grande gala. As is now a 21 year tradition, guests started the evening started with champagne, caviar and canapés from the ever popular Tapenade Restaurant. This year's chosen setting was the extraordinary home of June and Robert Shillman. A home that might be the second largest in San Diego. It is certainly outstanding in terms of decor.
Guests went up the hill past the lion statues at the front gate. And straight to the welcoming smile of pretty and petite host of the event, June Shillman.
Patrons gathered among the back gardens and took in a one of kind view overlooking the infinity pool, and a terrific sunset.
Among those there were Brenda Baker in cream colored Escada with hints of pale peach, Jeanne Jones in a pretty gown she picked up in a Venetian boutique, accessorized with multi-colored tourmaline earrings from Brazil, Adrienne Cauthen in a sequin sprinkled yellow gown by Caché, her mother Dawn Cauthen wore a Michael Kors gown of yellows and fiery orange, Debby Jacobs chose a coppery and lightly sequined gown, and Lael Kovtun arrived in a scene stealing Ungaro, with piano keyboard fabric accents in 'key' places.
Host June Shillman's pretty gown was made in Thailand. SummerFest Chair Dolly Woo's was created in Shanghai, and SummerFest Vice-Chair Terri Bourne chose a tawny colored Nicole Miller that was rusched. Patsy Marino wore Pamela Roland and Celeste Hilling was in Badgley Mischka. Gala Chair Camille Sobrian wore a pretty gown she picked up in a La Jolla boutique. And she wore it well.
The evening though was about exceptional music as noted by SummerFest Chair Dolly Woo. "Our beloved SummerFest has come of age, 21 years! We acknowledge the long line of friends whose love of music and generous commitment to a summer festival in La Jolla have nurtured it into a world-class destination event."
World class too was the concert performance that followed the reception. Noted artists Paul Neubauer, Anne-Marie McDermott, David Chan, Weiyin Chen, Sylvia McNair and Ted Taylor enthralled patron attendees.
Among the patrons there were Stacy and Paul Jacobs, Emily and Chris Jennewein, Ellen and Tim Zinn, Lise Wilson and Steve Strauss, Jeanette Stevens, Elizabeth and Joseph Taft, Lee Maturo, Rita and Richard Atkinson, Betty and Bob Beyster,SummerFest Music Director Cho-Liang Lin, Joy and Ed Frieman, and Ellen Revelle.
Ellen Revelle has been quite the generous donor to the La Jolla Music Society. She, along with the many supporters of the La Jolla Music society have ensured great artist performances for the future.
A Tapenade Dinner with the artists followed, as did dancing under the stars to a jazzy flamenco group named the Mario Olivares Band.
Lael Kovtun had this to say about the concert and gala. "Beautiful music, spectacular setting. Perhaps the best Summerfest ever, and we have been to almost every one."
"The Gala this year was a great success. Our patrons were treated to one virtuoso piece after another and everyone loved Sylvia McNair's classical and cross-over songs." added Christopher Beach, President and Artistic Director of the La Jolla Music Society
Hugh Davies, The David C. Copley Director at the Museum of Contemporary Art San Diego and his wife Lynda Forsha concurred. Hugh Davies noted the following. "Summerfest is simply the best. The best combination of superb music, delicious cuisine and a memorable evening with friends in an idyllic setting."
To learn more about the exciting schedule of La Jolla Music Society events please click MUSIC
Please enjoy the photos.
(high resolution photos available by request
June Shillman with Susan Lew ** June Shillman with Christopher Beach and Terri Bourne ** Terri Bourne with Dolly Woo and June Shillman
Wesley Fata with June Shillman ** June Shillman with Dolly Woo ** Brenda Baker with June Shillman and Dolly Woo
Guest with Terri Bourne ** Wesley Fata with Mary Drake ** Guests
Adrienne Cauthen with her mother Dawn Cauthen ** Lael Kovtun ** Patsy Marino and Celeste Hilling ** Jeanne Jones
Camille Sobrian with David Saltman ** Floral Arrangement ** Lee Maturo with John Tiso
David Saltman with Camille Sobrian and Joy Frieman ** Camille Sobrian ** Guest ** Debby Jacobs
Christopher Beach and Camille Sobrian ** Ellen Revelle
Margo Schwab in Badgley Mischka with Debby Jacobs ** Robert Shillman ** Hugh Davies and Lynda Forsha
Steve Strauss and Lise Wilson with Stacy and Paul Jacobs ** The Social Diary owner Scott Johnston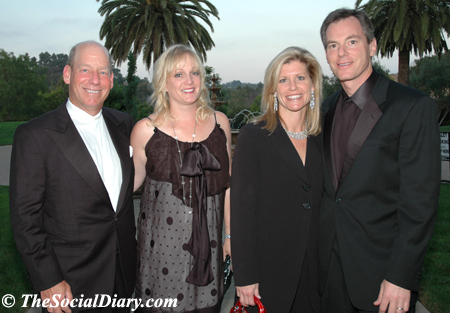 Steve Strauss and Lise Wilson with Stacy and Paul Jacobs
* Margo Schwab has produced, written, interviewed and photographed for various media organizations since 1989. Schwab attended Holton Arms School, La Jolla Country Day School and La Jolla High School. Schwab has a B.A. from Scripps College and a Masters of Business degree, M.B.A., from the University of San Diego. Schwab volunteers for numerous charity organizations. She also continues to lobby for water safety and for family violence mitigation. Schwab is the editor of The Social Diary. Margo is currently writing a book based on La Jolla.
Warning ** photos, video and writing on this site are the
copyright of The Social Diary, San Diego Social Diary
no reproduction of any part or parts is allowed without written permission by The Social Diary