Scorpion Bay and Fishing Club Wishing You a Very Happy Holiday!

Private, Picturesque ...... founded by Fred Borrelli of Scorpion Bay Hotel
Scorpion Bay Surfing and Fishing Club
~~~~~~~~~~~~~~~~~~~~~~~~~~~~~~~~~~~~~~~~~~~~~~~~~~~~~~~~~~~~~~~~
~ The Social Diary ~
all photos and content are the strict copyright of TheSocialDiary.com
no downloading!!
photos are available for purchase if it is of you!
~~~~~~~~~~~~~~~~~~~~~~~~~~~~~~~~~~~~~~~~~~~~~~~~~~~~~~~~~~~~~~~~~~~~~~~~
Silver Anniversary for St. Germaine's Silver Tea
"I am grateful to work with so many truly wonderfully women for such an important cause. Thanks for shining your light on St. Germain Children's Charities.
.....25 years of Silver Teas!"
- Event Chairperson, Susie Spanos
Spectacular and delicious it was. Three hundred plus well dressed guests, mainly ladies, gathered December 9th, 2008 for a San Diego tradition. It was the St. Germaine's Children's Charity's 25th Annual Silver Tea.
The setting was the beautiful home of Noni and Dr. Drew Senyei. Christmas decorations were throughout the La Jolla hilltop home. As Noni said, she and Drew had been decorating since October. And the attention to detailing showed!
Guests mingled, enjoyed served teas and coffees, as well as committee prepared tea sandwiches and sweets. The egg salad with cooked baby asparagus spears was a favorite. New this year was the wine bar.
Longtime supporter and Chairperson Susie Spanos came fashionably for the cause. A Black suit by Narisco Rodriquez and some very stylish Manolo Blahnik shoes!
She was joined by Co-Chairs Tiffany Brown and Lisa Khoury infusing new energy to this popular fundraiser.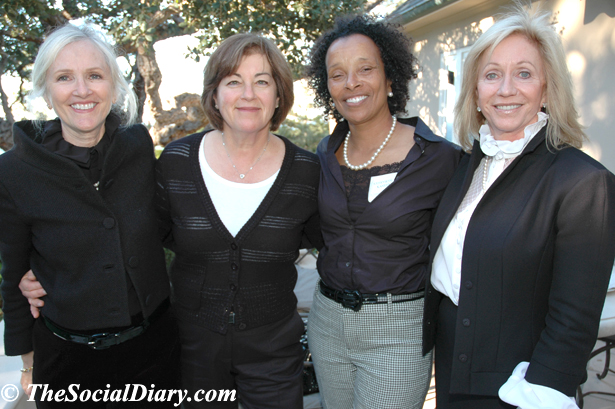 Guests with Genvieve Kandel, and Chairperson Susie Spanos
Greg and Terry Cooper ** Guest with Tiffany Brown
More there enjoying the event were Jeanne Larson, Gigi Cramer, Sarah Burton and her sister Carolyn Hooper, Trish Alessio, Alice and George Brana, Kathryn Murphy, Marilee Warfield, Susie Barbey Booth, Claudia Johnson, Mary Johnson, Constance Hughes and Rick Wildman, and Terry and Greg Cooper.
The Silver Tea day was very special to Terry Cooper. And not just because she is President of the St. Germaine's Children's Charity. The 9th marked the 25th wedding anniversary for Terry and Greg.... which neatly coincided with the event's 25th anniversary!
Others festively there celebrating and supporting St. Germaine's efforts against child abuse included Becky Glenn, Linda Rutgard, Betty Dow, Karin Camp, Patty Elkus, Jeanie Carlstead, Joyce Glazer, Karen Miller, Betsy Manchester, Susan Golding, Caroline Nierenberg, Phyliss Parrish, Lyn Krant, Marilee Warfield, Lorna Alksne McKellar, Diane Hollingsworth, Linda Alessio, Susan Blanchard, Scottie Brown, Dede Carlson, Carla Rehm, Wendy Segall and Ruth Varonfakis.
Craig, of Piano by Craig, tickled the ivories with holiday classics.
Newcomer Pamela Pogue summed up the day. "What a wonderful event for the holiday season! I was so impressed by the number of people that attended, and their stories of caring for these children in need. The hosts were gracious and their home was spectacular. And the tea fare was delicious and beautifully displayed throughout the house. Congratulations to all for such a lovely afternoon."
Over $100,000 was raised by this year's event, $20,000 more than last year. Topping well over $2 million raised since the group's inception in 1984 by the Founder, the late Barbara Christensen.
To learn more about the St. Germaine Children's Charitable organization, please visit
www.stgermainechildrenscharity.org
Please enjoy the photos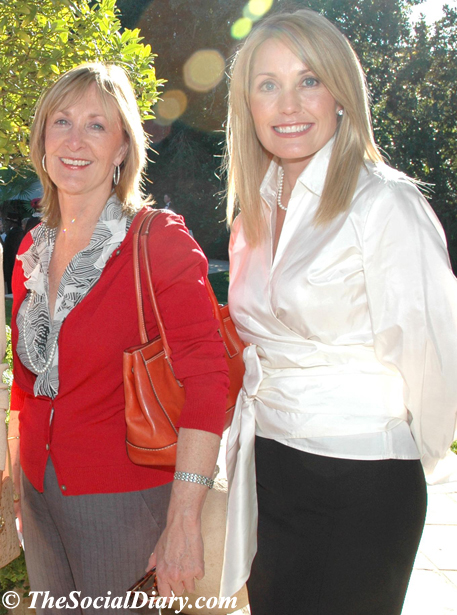 Guest with Co-Chair Lisa Khoury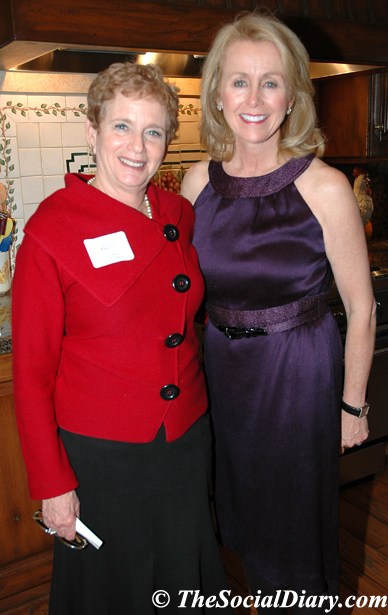 Sue Kalish and Host Noni Senyei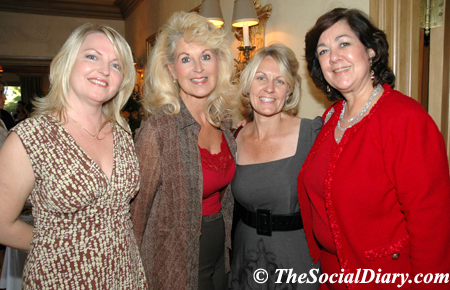 Guests with Mary Johnson
Jeanie Carlstead ** Cristull Hasson ** Gigi Cramer
Andrea Naversen ** Becky Glenn, Elaine Harris and Linda Rutgard ** Pat Whalen and her daughter
Mark McKinnon and Phyliss Van Doren ** Joyce Dostart with Betty Dow
George and Alice Brana ** Guest with Kathryn Murphy
Pamela Pogue in a necklace of her own design ** Louarn Sorkin
Casey Brown ** Jeanne Larson ** Cynthia Kronemyer
Marsha Shahon with Carole Fraser-Graham and Kathryn Vaughn ** Constance Hughes and Rick Wildman
Torrie Schiller ** Sally Irwin and Sue Kalish
A Volunteer Server from St. Germaine's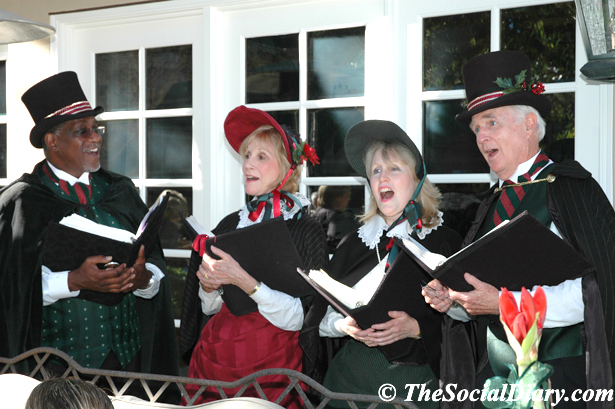 Festive Carolers
Maxine Hall with Marion Wilkinson, Pamela Pogue, and Betty Wied
Past St. Germaine's President, Karen Miller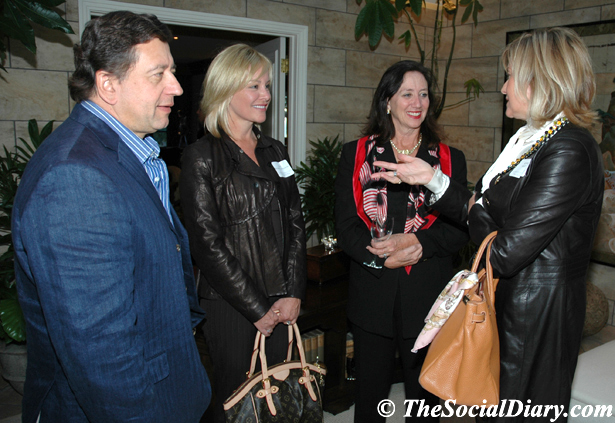 Host Drew Senyei with Dawn Davidson, Terry Cooper and Kerri Smith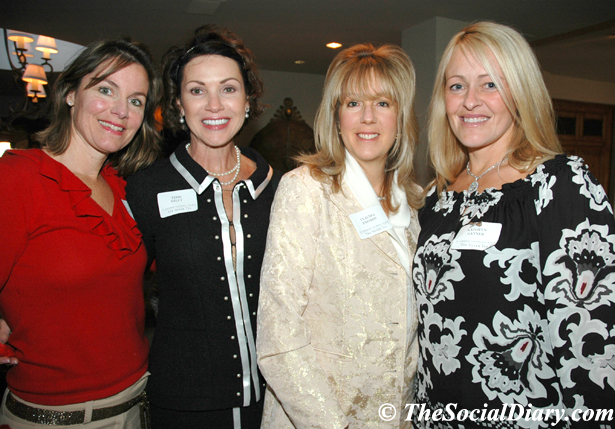 Guest with Terri Kelly, Claudia Johnson and Kathy Gayner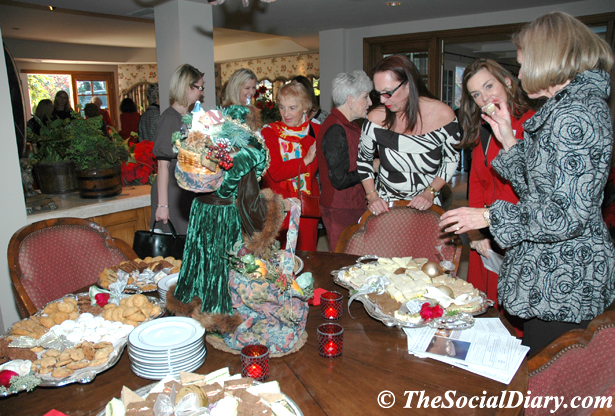 Teatime goodies laid out
The living room with Christmas Tree and a view to the sea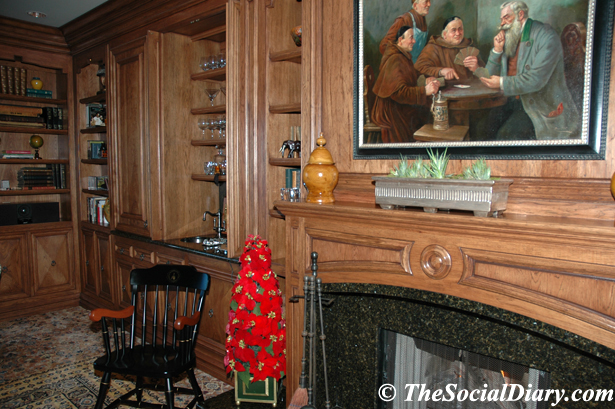 The Study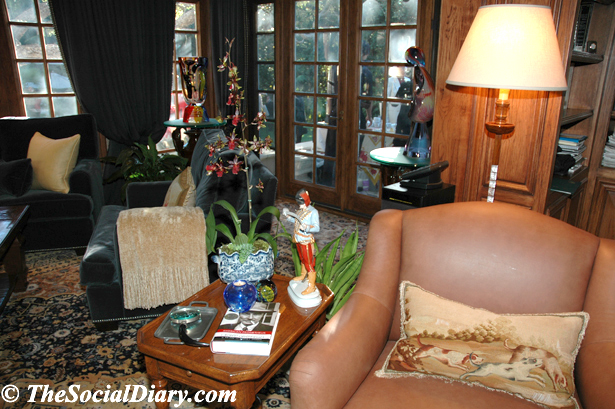 The Family Room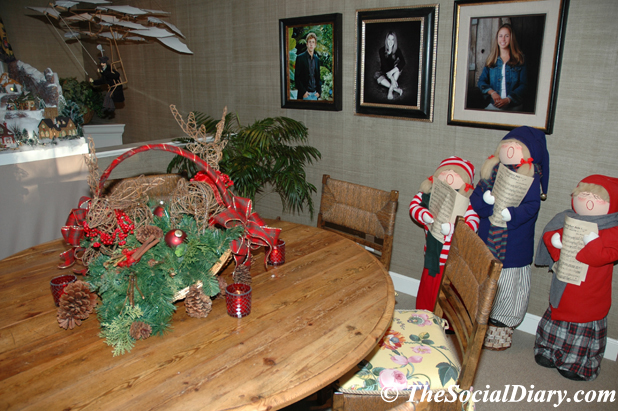 and
The Children's Fun Room
Reported by Margo Schwab
Email Commentary to be added
email editor@thesocialdiary.com
* Margo Schwab, more formally known as Margaret E. Schwab, has produced, written, interviewed and photographed for various media organizations since 1989. Schwab attended Holton Arms School, La Jolla Country Day School and La Jolla High School. Schwab has a B.A. from Scripps College, spent a business internship with S.A.I.C., Science Applications International Corporation, and earned a Masters of Business degree, M.B.A., from the University of San Diego. Schwab volunteers for numerous charity organizations. She also continues to support animal organizations and the prevention of people and animal abuse. Schwab is the editor of The Social Diary.
Warning ** photos, video and writing on this site are the
copyright of The Social Diary, San Diego Social Diary
no reproduction of any part or parts is allowed without written permission by The Social Diary