Scorpion Bay Hotel, Private, Picturesque ........VIP and Club Memberships Available >>> Scorpion Bay Hotel
founded by Fred Borrelli
~~~~~~~~~~~~~~~~~~~~~~~~~~~~~~~~~~~~~~~~~~~~~~~~~~~~~~~~~~~~~~~~~~~~~~~~~~
~ The Social Diary ~
~~~~~~~~~~~~~~~~~~~~~~~~~~~~~~~~~~~~~~~~~~~~~~~~~~~~~~~~~~~~~~~~~~~~~~~~~~~~~~~~~~
The International SeaKeepers Society
"Our Society's mission to promote synergy among citizens, governments, educational institutions and corporations to restore and protect the world's oceans." Patty Elkus, International SeaKeepers Society, Director
The International SeaKeepers Society's Board of Director's held a reception at the Scripps Institution of Oceanography April 23rd, 2008. The venue was the historic and breathtaking ocean view Martin Johnston House.
Lawrance Bailey, Senior Director of Development at the Scripps Institution of Oceanography explained the purpose of the evening. "Scripps Institution of Oceanography has been working with the International SeaKeepers Society for the past several years to develop a pier-based coastal monitoring system. SeaKeepers is providing the funding and the original concept for the monitoring device, and Scripps is upgrading that device to work in coastal conditions. Scripps will set up six instruments on piers in southern California over the next three years to monitor coastal conditions and to provide round the clock information to local governments, scientists, and the public. The SeaKeepers came to La Jolla for a board meeting at the Birch Aquarium at Scripps and to tour the lab of Scripps scientist Eric Terrill who is heading up the coastal monitoring project."
Among the VIP supporters there were Susan Booth, Larry Brooke of General Hydroponics, Patty and Rick Elkus, Mary Zawaideh, Lee Clark and Dr. Jerry Pikolysky, Maryanne Belser, VP SIO Development Lawrance Bailey, Helena Huang, Susan and Craig McClellan, Eric Terrill, Stephen Bennett, Susan Booth, Scottie Brown, Mark Grosvenor, Tony Haymet, Jerry and Maryanna Herbst, Zandra Rhodes, and Patty and Rick Elkus.
Patty Elkus had this to add. "The International Seakeepers Society is proud to be partnering with the Scripps Institution of Oceanography in our California Coastal Monitoring Project. This exciting new initiative combines the world renowned scientific and technical expertise of Scripps with the financial resources and marine conservation passion of the Sea-Keepers. In a three-year, $1 million research and development program this project will create instrumentation that can be networked for coastal observing, with the potential of providing high-quality, low-cost, standardized, near-shore oceanographic data to scientists and resource managers around the world. This project is a further example of our Society's mission to promote synergy among citizens, governments, educational institutions and corporations to restore and protect the world's oceans."
More there enjoying a UCSD Catering buffet style dinner, and a premiere of the short movie 'Be a SeaKeeper' by Emmy winning filmmaker Carol Fleisher, were Averill Conley, Jodi Dabron, Martin Desmond, Rick Elkus who joined his wife Patty Elkus, President of SeaKeepers Jim Gilbert, CEO of SeaKeepers John Englander, Shelli and Richard Jones from Fox 6 News, Susan McKenna, Michael T. Moore, Janna and Jay Wade, he's the Director of the International SeaKeepers Society, Rachelle and Don Tomlin, and Dr. Nigella Hillgarth.
Dr. Nigella Hillgarth, the Executive Director for the Birch Aquarium at Scripps, Scripps Institution of Oceanography had this to say. "The Seakeepers reception at Scripps Institution of Oceanography brought together dedicated supporters of our oceans with the scientists that study the seas around us. A truly memorable gathering of those that care about our oceans and are making a difference."
Janna and Jay Wade
UCSD's Catering ** Jim Gilbert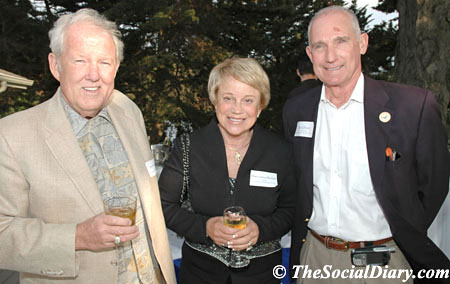 Jerry and Maryanna Herbst with Jim Gilbert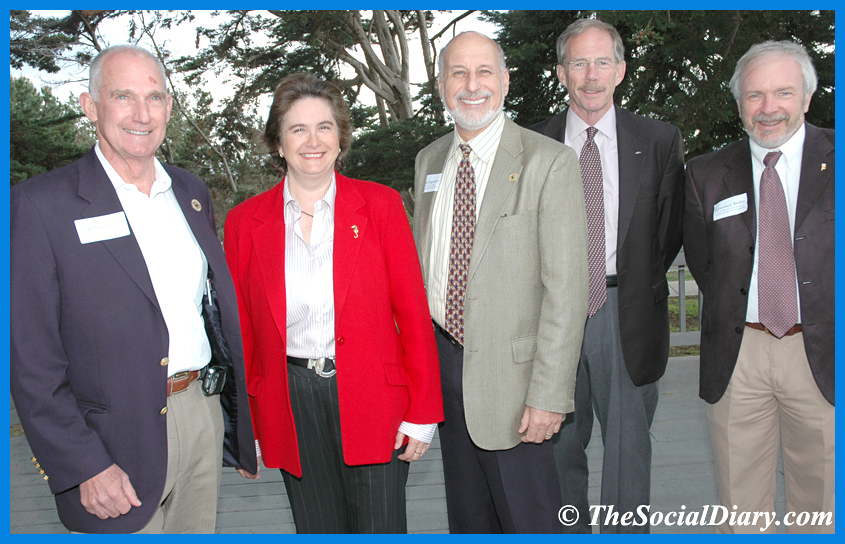 Jim Gilbert with Nigella Hillgarth, John Englander, Richard West, and Lawrance Bailey
Rachelle Tomlin with Lee Clark ** Jim Gilbert with Jay Wade
Jerry Pikolysky with Mark Grosvenor ** Scottie Brown with Janna Wade
Mark Grosvenor with Jim Gilbert ** Monika Noble with Martin Desmond and Kim Connor
Scott Johnston with Mark Grosvenor ** Zandra Rhodes with John Englander
Susan Mckenna and Susan Booth ** Jay Wade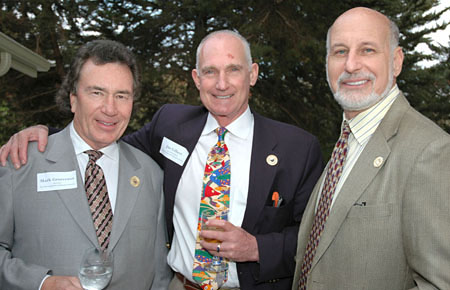 Mark Grosvenor with Jim Gilbert and John Englander
Larry Brooke ** Patty Elkus with May Zawaideh ** Averill Conley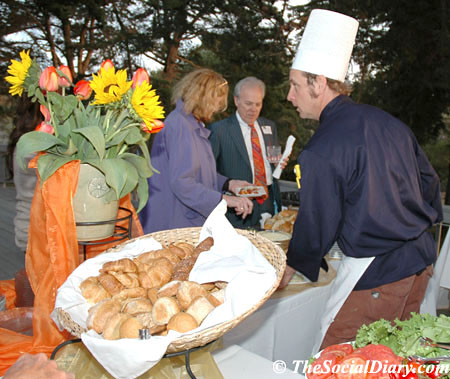 The fabulous supper buffet
Craig McClellan ** Patty Elkus with Shelli and Richard Jones of Fox 6 News** Susan McClellan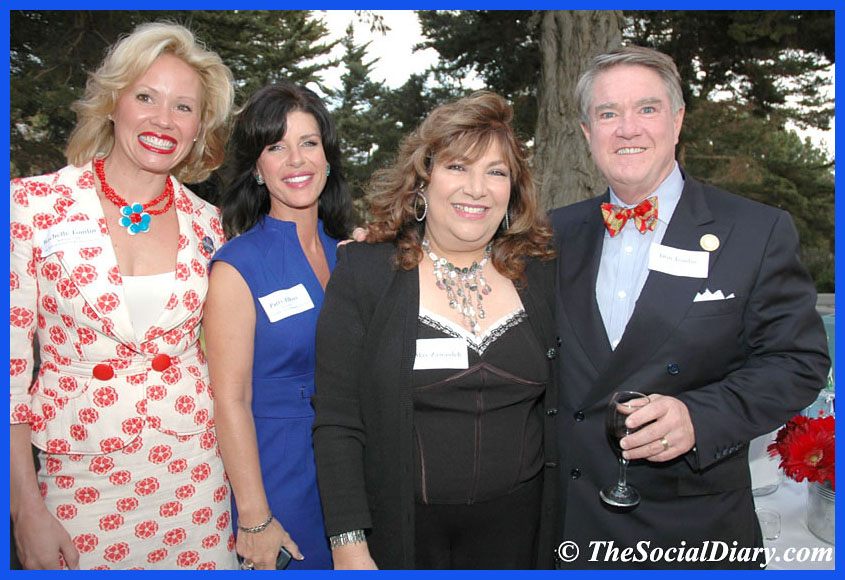 RachelleTomlin with Patty Elkus, May Zaweideh, and Don Tomlin
To learn more about the International SeaKeepers Society and exciting events like this one and their upcoming Bal de la Mer in Monaco, please visit www.seakeepers.org
reported by Margo Schwab
* Margo Schwab, more formally known as Margaret E. Schwab, has produced, written, interviewed and photographed for various media organizations since 1989. Schwab attended Holton Arms School, La Jolla Country Day School and La Jolla High School. Schwab has a B.A. from Scripps College, spent a business internship with S.A.I.C., Science Applications International Corporation, and earned a Masters of Business degree, M.B.A., from the University of San Diego. Schwab volunteers for numerous charity organizations. She also continues to support animal organizations and the prevention of people and animal abuse. Schwab is the editor of The Social Diary.
Warning ** photos, video and writing on this site are the
copyright of The Social Diary, San Diego Social Diary
no reproduction of any part or parts is allowed without written permission by The Social Diary
advertisements
The WineSellar Group™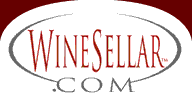 9550 Waples Street
San Diego, California 92121
858-450-9557
Click here Gary Parker's Wine Picks This Month
2005 Barrack, "Brand", Happy Canyon Vineyard
2005 Antiyal, Maipo Valley, Chile
...also don't miss the fun and social
~ Wednesday and Saturday wine tastings ~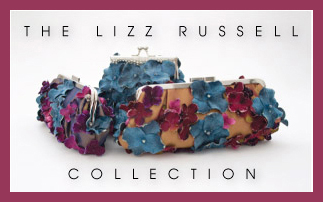 more than purses,
Lizz Russell's Couture Gowns are coveted too!
Lizz Russell
www.lizzrussell.com
everywoman@lizzrussell.com
Certified MBE
Phone:619-263-3833
Fax:619-527-8417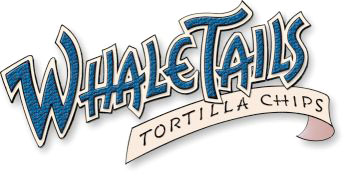 Chips with a Conscience
& Proud Sponsor of Matt Joyce's Cystic Fibrosis Foundation
Contact
HEATHER KRASZEWSKI regarding the May 28th, 2008 fundraiser
(619) 829-4483
Loghman Jewelers on Girard
858- 729-0999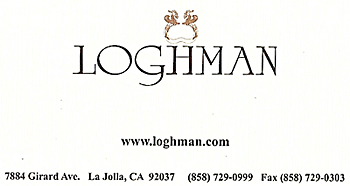 ~ for fine jewelry ~
________________________________________________
Rimel's Rotisserie & Local Seafood in
La Jolla
1030 Torrey Pines Rd, La Jolla, CA 92037
(858) 454-6045
____________________________________________
Extreme Pizza
the Gourmet Way - special order pizzas include: heart shapes, football shapes ...
- where sauces are homemade and ingredients are FRESH!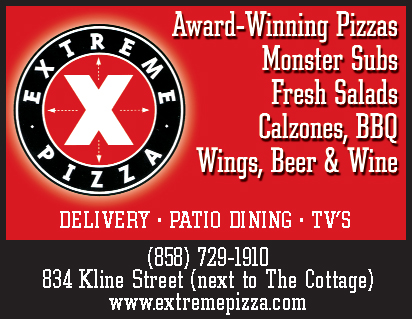 Extreme Pizza - fabulous food, courteous, fast delivery too! - rated tops by The Social Diary
Please visit the following link for menu and restaurant details
www.extremepizza.com/locations/lojolla.htm
~~~~~~~~~~~~~~~~~~~~~~~~~~~~~~~~~~
Zenbu Sushi Bar & Restaurant
7660 Fay Ave., Ste. 1, La Jolla
Tel: (858) 454-4540
~~~~~~~~~~~~~~~~~~~~~~~~~~~~~~~~~~~~
NEPTUNIC SHARKSUITS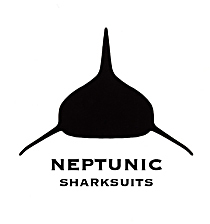 the original award winning sharksuit designed by Internationally recognized Marine Biologist and Photographer Jeremiah Sullivan
featured on Discovery Channel's Shark Week
to learn more about this and their cool jewelry and casual logo wear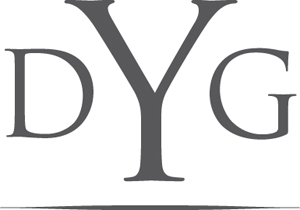 DYG Mineral Makeup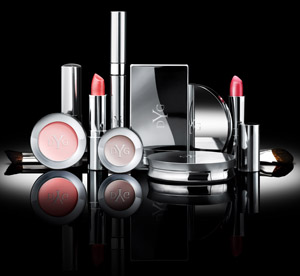 at the #1 medical spa in America
DYG Mineral Makeup - beautiful makeup that is actually good for your skin!
available at:
the #1 Rated Medical Spa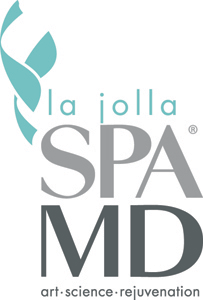 7630 Fay Avenue
La Jolla, CA 92037
Tel: 858.459.6868
La Jolla Spa MD, state of the art pampering
News Flash - La Jolla Spa MD Cosmetic Services are now available at the beautiful Kelly's Spa in the historic Mission Inn Hotel & Spa
Pacific Design & Construction
Alan Loghman - 858-729-0888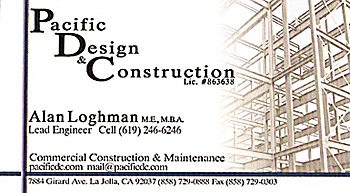 OOH La La Boutique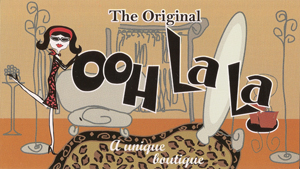 OOH La La Boutiques:
Del Mar Plaza, Temecula, San Juan Capistrano and Carlsbad Village
A little Ooh La La makes a lot of Difference!
The Animal Hospital of La Jolla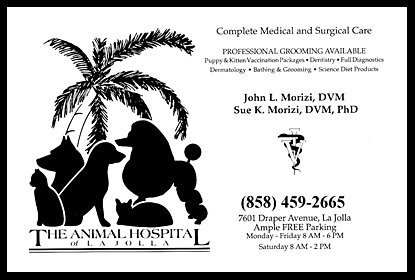 Kima loves the 'dog gone great' care she receives at the Animal Hospital withDrs. Sue Morizi and John Morizi and their animal loving staff!
~~~~~~~~~~~~~~~~~~~~~~~~~~~~~~~~~~~~~~~~~~~
Designs by Jem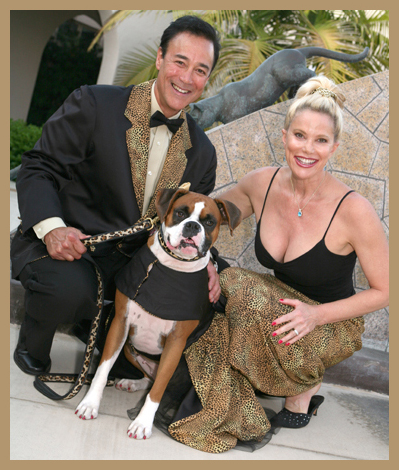 Scott, Kima and Margo at the San Diego Humane Society Fur Ball in Jem Designs
photo courtesy of the San Diego Humane Society
858-349-0957 mobile **Email**
~~~~~~~~~~~~~~~~~~~~~~~~~~~~~~~~~~~~~~~~~~~~
Evolution Home Theatre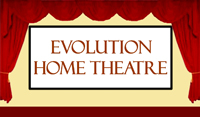 for the best in home theatres
Mistra Estates Extra Virgin Oil from Greece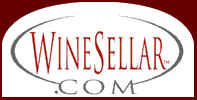 Mistra Estates Extra Virgin Oil, the olive oil of emperors, and smart chefs......used in the best of kitchens
Too Haute to Trot

Too Haute to Trot - for pampered pooches, carried by stylish people
TravelMed & TRAVELO2
Phone number: (800) 391-2041
"Have Oxygen.. Will Travel"
Providing Oxygen & Medical Services Worldwide to your
Home, Jet or Yacht
clients include Celebrities and Posh Royals