~ The Social Diary ~
~~~~~~~~~~~~~~~~~~~~~~~~~~~~~~~~~~~~~~~~~~~~~~~~~~
Scripps 16th Annual Spinoff Auction for Scripps Cancer Center

July 31st , 2007
The Social Diary Columnist & Photographer Margo Schwab
(high resolution photos available by request )
On May 24th, 2007, guests of the 16th Annual Spinoff Auction benefiting Scripps Cancer Center, Stevens Division entered a Tuscany-esque party, to celebrate life. The venue was the Hyatt Regency La Jolla. And so it follows that the theme was appropriately titled 'Treasures of Tuscany: A Toast to Life."
The Honorees were Pearl Dunn, and Charles aka Skeetz Dunn, and his wife Sharon. The Scripps Cancer Center has special meaning to the Dunn family. The Center provided great care when Pearl needed it. The Dunn family has now supported Scripps for more than 25 years.
Many were there to accolade the Dunn's and celebrate life. Among them were Event Co-Chairs Jane Marshall, and Bobbi Martini, with her husband Ken Martini, Denise and Jeff Bowman, Terry and Dale Lingenfelder, Ginger and David Levy, Elaine and Dana Launer, Carey and Jim Cimino, Jen and Mike Carroll, Bob Morris, Ruth and Paul Jacobowitz, Tony and John Bloomberg, Loraine and Issac Levy, Judy and Peter Corrente, Ellen and David Dolgen, Cheri and John Engle, Phyllis and Daniel Epstein, Lindsay and Brian Issel, Eve and Gary Fybel, Carol and Harold Shively, James Sinclair, Joan Stevens, Patsy and David Marino, Dorothy and Bill Menish, Lollie and Bill Nelson, Sue and Jim Ogle, Laura Robbins, Yvonne and Roy Polatchek, Jeanette and Bryron Webb, and Marcia and John Trombold.
That's Dr. Trombold who 10 years ago took Pearl Dunn under his care. Pearl previously had had two unsuccessful surgeries on the East Coast. Under Dr. Trombold's care, Pearl is now cancer free. And she just celebrated her 90th birthday too!
To learn more about the Scripps Cancer Center and other health care programs offered at Scripps, please visit www.scrippshealthfoundation.org
Please enjoy the photos!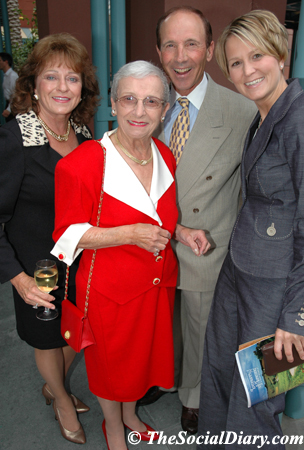 Sharon Dunn, Pearl Dunn, Skeetz aka Charles Dunn, and Guest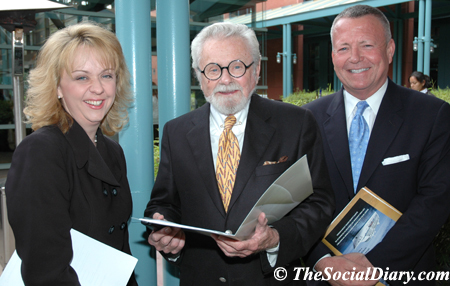 Scripps Representative, Burl Stiff, and Bob Morris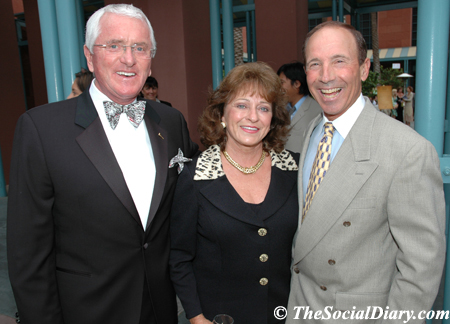 Guest with Sharon and Charles Dunn
Sharon and Charles Dunn ** Tony Bloomberg with Sharon Dunn
Volunteers ** Bill and Lollie Nelson
Guests
Guests
Guests
Guests
Guests dressed in Gucci
Guest talking with Skeetz Dunn ** The youngest Guest
Guests
Ruth Jacobowitz with Margo Schwab in Badgley Mischka ** Ruth and Paul Jacobowitz
Loraine and Issac Levy ** Guests
Jan ** Peter and Judy Corrente
Scott Johnston ** Bob Stefanko and Collette Murphy Stefanko
* Margo Schwab has produced, written, interviewed and photographed for various media organizations since 1989. Schwab attended Holton Arms School, La Jolla Country Day School and La Jolla High School. Schwab has a B.A. from Scripps College and a Masters of Business degree, M.B.A., from the University of San Diego. Schwab volunteers for numerous charity organizations. She also continues to lobby for water safety and for family violence mitigation. Schwab is the editor of The Social Diary. Margo is currently writing a book based on La Jolla.
Warning ** photos, video and writing on this site are the
copyright of The Social Diary, San Diego Social Diary, margomargo.com and Margo Schwab.
no reproduction of any part or parts is allowed without written permission by Margo Schwab