advertisement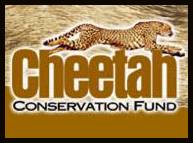 Meet Dr. Laurie Marker & The Cheetah Conservation Fund Fundraiser May 16th in Pasadena!
_______________________________________________________________________________________________________________________

all photos and content are the strict copyright 2009 of TheSocialDiary.com
no downloading!! photos are available for purchase if it is of you!
Ronald McDonald House Charity San Diego's Red Shoe Ball
"The Red Shoe Ball was truly an inaugural event for the new Ronald McDonald House"
- Bill Lennartz, the President and CEO of Ronald McDonald House Charities of San Diego "
The Red Shoe Ball April 25th, 2009 at the new Ronald McDonald House in San Diego had a lot of very creative supporters stepping out in theme.
It was hard to match Ronald McDonald's very, very big red shoes, but quite a few people stepped up to the endeavor.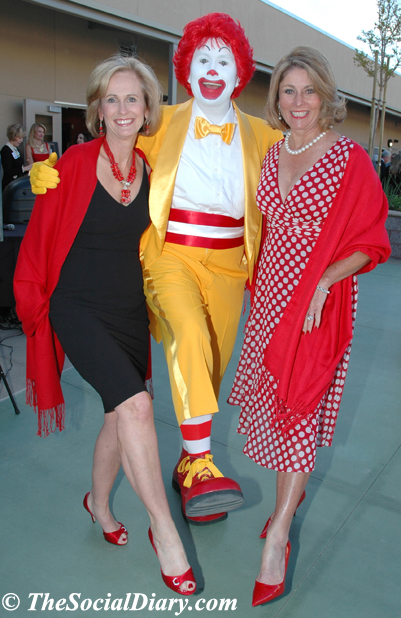 Fiona Tudor with Ronald McDonald and Robin Nordhoff
Craig McClellan went for Converse sneakers in red and white, Constance Hughes wore red feathery shoes by Wayne Cooper, and Lynelle Lynch chose red BCBG stillettos. Her shoes went with her red dress by Tadashi Couture.
Julie Piazza's gladiator styled stilettos were by Chic. Red of course.
Chic too were some of the gentlemans' shoes that were 'reddy-ed' for the night.
Rick Wildman found his Streetcar shoes at Les Chauveniste resale in La Jolla. He had them dyed red. Scott Henry likewise dyed his shoes from Nordstrom Rack. And John Krebs worked some red color magic on his shoes from Salvation Army.
And the light and festive atmosphere was all for a great cause. "The Ronald McDonald House –San Diego provides a 'home-away-from-home' for families in crisis while their children are being treated for serious illnesses or injuries at neighboring medical facilities."
With that spirit of helping families in crisis, guests bid big on auction items that included a one-of-a-kind Tiger Woods autographed jersey, a ring with black diamonds from the Diamond Boutique, a luxurious villa stay in Cabo San Lucas, and a sports car lover's dream. Two days driving a Lamborhini Gallardo Spyder!
And the opening of the new Ronald McDonald House was an important moment for many. "The Red Shoe Ball was truly an inaugural event for the new Ronald McDonald House" said Bill Lennartz, the President and CEO of Ronald McDonald House Charities of San Diego. "After years of under serving the community, this new House will allow us to make life easier for thousands more families with sick children as they go through the most difficult times of their lives. We are thrilled that we could finally make the dream a reality, and that we could 'step out' with so many good friends, through this celebration abundant with fun, spirit and heart."
Guests enjoyed tasty cuisine with such dishes as garlic shrimp provided by Alfonso's of La Jolla, BBQ ribs from Karl Strauss, paella from Viejas, garden and Caesar salads from the Macaroni Grill, gnocchi with sausage and tomato cream sauce from Il Fornaio, and some very tempting desserts from the French Gourmet. Each food purveyor offered paired wines.
A highlight of the evening was meeting a Ronald McDonald House family. The Hors Family, all concluded, were deserving and grateful. Not a dry eye in the house after their introduction.
Others cheered were Volunteers of the Year Glenna Castle, Karen Clark, Maria Pasquale, Verona Pasquale, Eleanor Villandre and Allen Wampach.
Gary Bryant was acknowledged as the Philanthropist of the Year, North Island Credit Union and Barnhart, Inc. as the Corporations of the Year, the Emilio Nares Foundation as the Charitable Partner of the Year, and Mark Grant as the Spokesperson of the Year.
Mary Schmidt-Krebs had a great synopsis of the evening and it purpose. "San Diego's new Ronald McDonald House was jumping at the Red Shoe Ball, sparked by the stomp of red shoes adorning guests at the charity gala. Tennies, pumps, boots and even a few pairs of spray painted construction boots tromped through the charity's new 65,000 square foot digs, to benefit families staying at Ronald McDonald House. The event was highlighted by the Hors family who brought many ball-goers to tears as they recounted the tragic accident that sent all their children to the hospital and to a stay at the Ronald McDonald House. Finally, Jr. Crew, a motivational troup of kids who make rousing music using trash cans, mops, old pans and buckets, brought the house down with their rhythmic energy. The organization also honored the corporations, philanthropist, charitable partner and volunteers of the year. Overall, it was the perfect way to introduce San Diego's new premier resource for families to the community with an evening of great food, fun and heart."
All heart it was for a great cause.
By the way Lynelle Lynch, owner of Poway Academy of Beauty and Spa mentioned that some of her students will be volunteering at the Ronald McDonald House's hair salon shop. No word if Ronald McDonald will jump in for hair and makeup 'how-to's!'
To learn more about the Ronald McDonald House Charities of San Diego visit Ronald McDonald House Charities of San Diego
Please enjoy the Photos!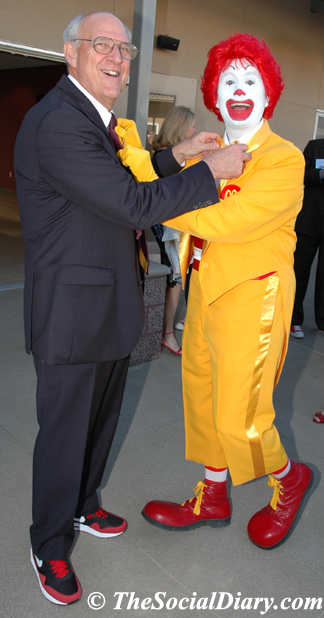 Bill Lennartz and Ronald McDonald adjusting each other's ties
Red Disco Platform shoes ** Fiona Tudor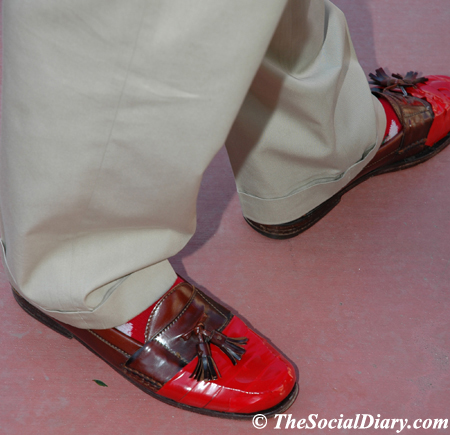 Red Shoes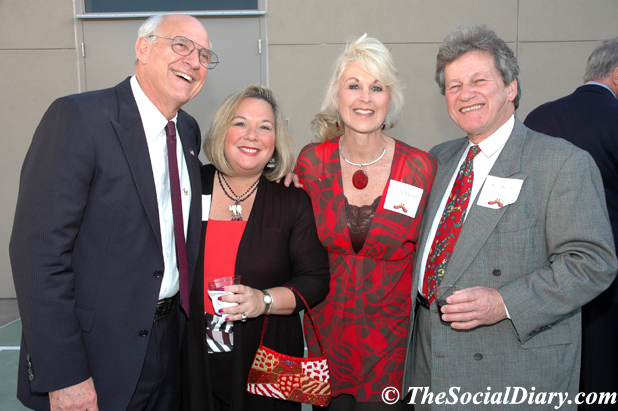 Bill Lennartz with Denise Capozzi, Cheryl Mitchell, and Bob Buchs
Fiona Tudor with Ronald McDonald and Robin Nordhoff comparing 'Red Shoes' ** Laurie Hawkins in the center speaking with Fiona Tudor and Constance Hughes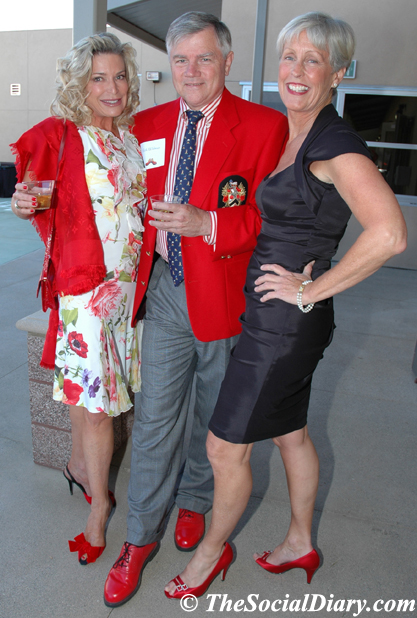 Constance Hughes and Rick Wildman with Laurie Hawkins putting their best Red Shoes foward!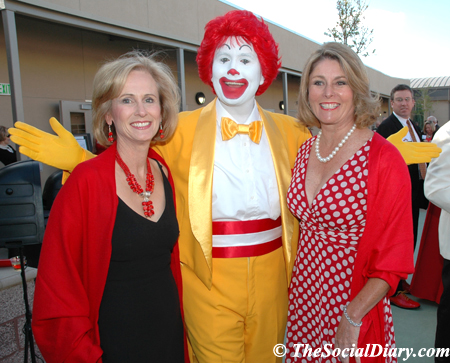 Fiona Tudor with Ronald McDonald and Robin Nordhoff
French Gourmet's tempting desserts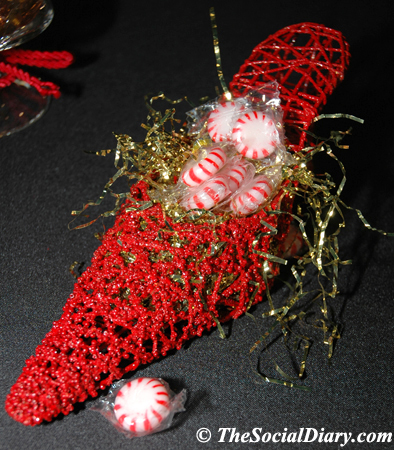 A cocktail table decoration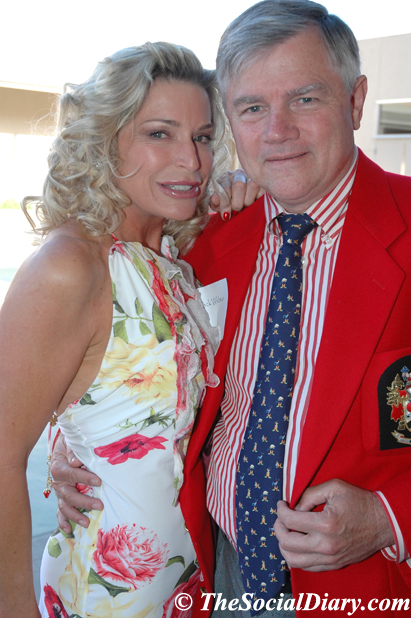 Constance Hughes and Rick Wildman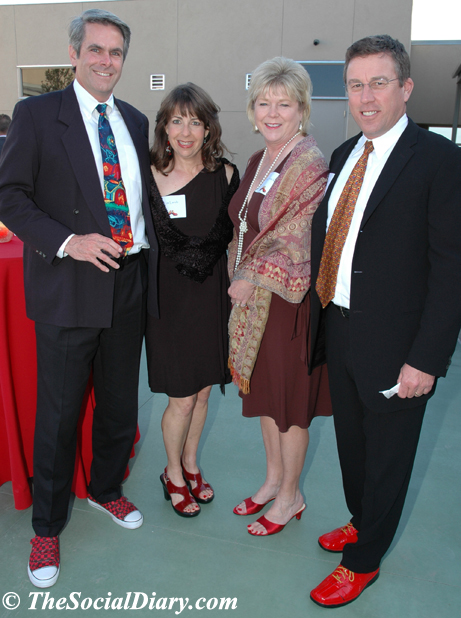 Scott Henry and Kim Lande with Mary Schmidt-Krebs and John Krebs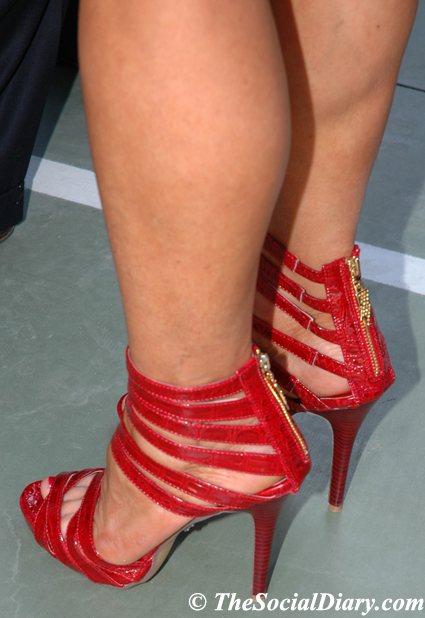 Chic Red Gladiator Stillettos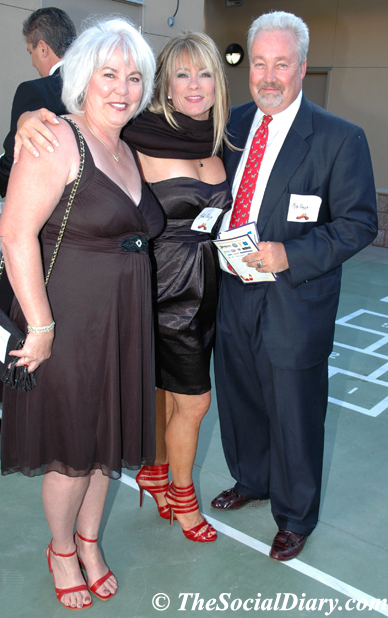 Karin Coburn with Julie and Mike Piazza
Susan and Craig McClellan with Robin Nordhoff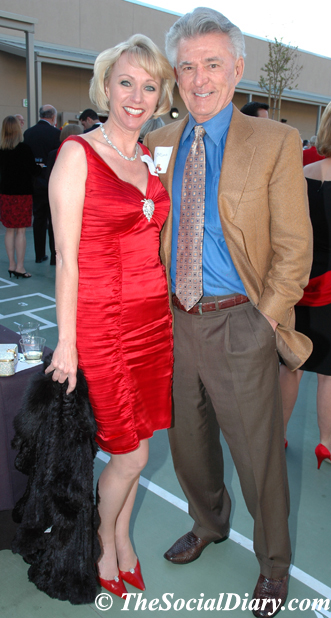 Lynelle and Bill Lynch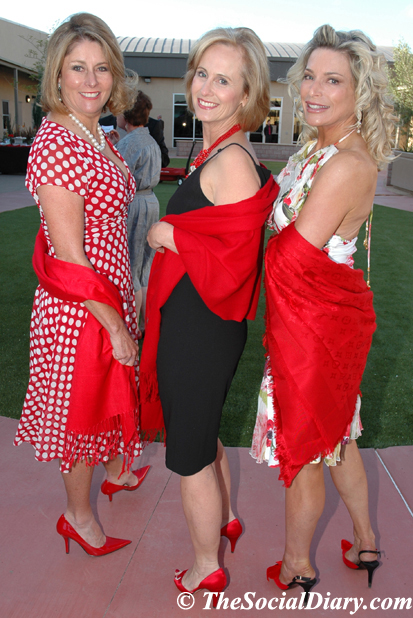 Red Shoe Model Perfect, Robin Nordhoff with Fiona Tudor and Constance Hughes
The Buzz
The buzz from the new Rimel's Rotisserie and Zenbu Restaurants in Cardiff is Cougar all the way. Apparently his co-joined restaurants have become the be all, be seen venue attracting a lot of Cougar lovelies. TerrrRRRRRRiffic!
and to see other natural beauties........
The Longest StressRibbon Bridge in the World
right here in San Diego
The Lake Hodges Bicycle/Pedestrian Bridge provides an important connection between Escondido and San Diego.
And it's not just beautiful, it is a landmark structure to peacefully view by walking or bicycling, some of San Diego's remaining wildlife habitat. For more information, details on how they built the bridge, and wildlife you may view, please visit
www.sdrp.org
by the way, their ribbon cutting for the bridge is May 15th in the morning....
Upcoming Events
May 6th - Charriol in La Jolla will be hosting an evening to benefit Big Brothers Big Sisters. Please click on www.sdbigs.org or Charriol the store for details.

May 8th - The feast of the feast many of the top San Diego restaurants! Mama's Kitchen will host their popular event at the Hyatt Aventine in La Jolla. Please visit Tickets are on sale now at www.mamaskitchen.org for tickets.
May 14th - TV Fashion Personality Leonard Simpson presents"Fashion Hits a High Note" the Lyric Opera San Diego's 30th Anniversary and the Birch North Park Theatre's 80th Birthday. Sally B. Thornton is Honorary Chair. To be held at the Birch North Park Theatre. VIP Gold Circle Tickets: $50, Reserved Seating: $35 (619) 239-8836, www.birchnorthparktheatre.net
May 16th - A Cheetah fundraiser in Pasadena with world renown Dr. Laurie Marker. Please visit www.cheetah.org for details.
May 16th - Join Kima and other dogs and people for the Arthritis Foundation sign up for the June 6th walk. Location, La Jolla Shores by the main lifeguard tower. Remember Kima says 'Dogs Get Arthritis Too!' Kima wants you to be a part of the team that raises awareness for arthrities. Kids, adults and animals can get arthritis.
May 21st - CCSSD will host its annual tea with Keynote Speaker Marian Wright Edelman. Please click www.ccssd.org for tickets.
June 6th - The Arthritis Foundation walk. The Arthritis Walk® is the Arthritis Foundation's annual nationwide event that raises awareness and funds to fight arthritis, the nation's most common cause of disability. It is a tremendous opportunity to help improve the lives of the 46 million men, women and children doctor-diagnosed with arthritis.
And Kima is the Dog Honoree for the walk! So 'Let's Move Together!'
To learn more about arthritis and this walk, please visit
www.arthritis-sandiego.org/walk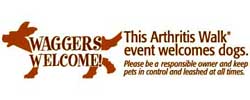 Dogs get Arthritis too!
June 20th - RITZ, San Diego Zoo Gala Fundraiser
Save the Date
July 30th - 'After the Finish Line's' summer fundraiser, A Tribute to the Majesty of Thoroughbreds
August 1st - Old Globe Gala
August 8th - Jewel Ball
August 15th - The Fur Ball at the San Diego Humane Society

Proud to be a media partner with

________________________________________________________________
Photoshopping and Photography Services
Photos on this website available if it is of you
available by The Social Diary
~ 619-384-7333
email TheSocialDiary.com
_____________________________________________________________________
Email Commentary to be added
email editor@thesocialdiary.com
* Margo Schwab, more formally known as Margaret E. Schwab, has produced, written, interviewed and photographed for various media organizations since 1989. Schwab attended Holton Arms School, La Jolla Country Day School and La Jolla High School. Schwab has a B.A. from Scripps College, spent a business internship with S.A.I.C., Science Applications International Corporation, and earned a Masters of Business degree, M.B.A., from the University of San Diego. Schwab additionally took college courses from Harvard University, and Syracuse University. Schwab volunteers for numerous charity organizations. She also continues to support animal organizations and the prevention of people and animal abuse. Schwab is the editor of The Social Diary.
The Social Diary is pleased to announce new partnerships with the San Diego Humane Society and San Diego News Network.
Warning ** photos, video and writing on this site are the
2009 copyright of The Social Diary, San Diego Social Diary
no reproduction of any part or parts is allowed without written permission by The Social Diary