advertisement
Scorpion Bay Surfing and Fishing Club Scorpion Bay Hotel available too! ... founded by Fred Borrelli

_______________________________________________________________________________________________________________________

all photos and content are the strict copyright of TheSocialDiary.com
no downloading!!
photos are available for purchase if it is of you!
American Lung Association Benefit Honors Clean & Green
"The American Lung Association focuses on clean air initiatives and green living environments in the greater San Diego area through many advocacy programs and the annual Scamp Camp for children."
- Cub Parker, Chair--Leadership Council, State Board of Directors, Honorary Committee--Evening in the Sky, American Lung Association
The Evening in the Sky event April 18th, 2009 at the Estancia La Jolla Hotel and Spa benefitted the American Lung Association in a big green way. Three Honorees were applauded for their work to make living environments more green and clean. The Honorees were: Vincent E. Mudd, President and Chief Executive Officer of San Diego Office Interiors, for outstanding contributions to green and healthy work environments, Irene Stillings, Executive Director of the California Center for Sustainable Energy, for visionary clean and green leadership, and Les Hart representing Waste Management of San Diego, for green leadership including clean-burning truck fleets.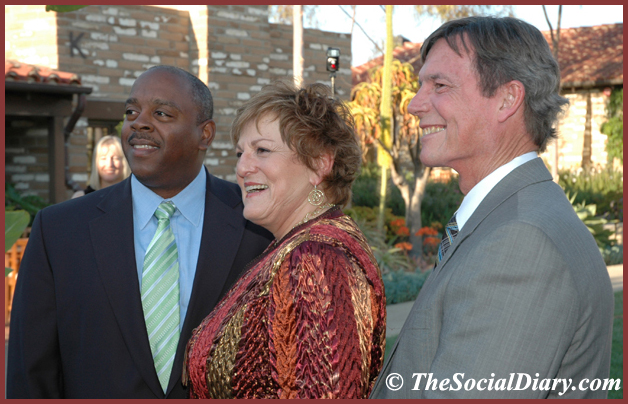 Vincent Mudd, Irene Stillings, and Les Hart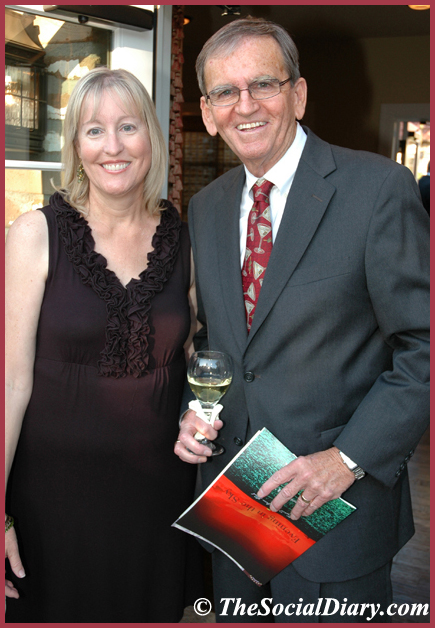 Jan Cortez, San Diego and Imperial Counties Area Director for the American Lung Association in California, and Cub Parker, Chair--Leadership Council, State Board of Directors
There were Green Appletinis, silent auction items including items from John Hawkins of Cloud 9, San Diego Museum of Art, San Diego Padres, a savory dinner with Herb Roasted Guinea Hen and Crab Cake Duo, and later dancing to the band, Cool Band Luke.
Oh, and there were those very fuel efficient and cute SMART CARS parked out front.
Among the fashionable there were Michelle Burke in a strapless BeBe dress, Kathleen Seymour in an aptly colored green cocktail dress, Linda Devine in Calvin Klein, Camille Sobrian in an Alpert Nipon suit, Jo Dee Jacob in a beautiful silk suit, and Jim Mulvaney Jr. in an artsy tie designed by a St. Madeleine Sophie's Center student. John Hawkins came accessorized with a natty coprorate 'Cloud 9' tie.
This event had a very clean and green purpose behind the fun as noted by attendee Duane Roth. "As I listened to the award recipients last night, I realized how much opportunity there is to improve the air we breathe. From design features in office space and furniture, to waste management, to education and advocacy, the recipients each offered ideas that will transform our environment for the better."
And there are many ways to have better air quality in addition to not smoking!
Some of the many great ways to clean up air as advised by the American Lung Association, are the following:
Outdoors, you can plant a tree, use a broom instead of leafblower, replace a gas-powered lawnmore with a push lawnmower, and don't burn wood or trash.
For indoors, many opportunites for improvement exist. Grow indoor houseplants, use 'clean' cleaning methods that have low impact chemicals, and remedy any leaky faucets, leaky windows. You get the idea.
For transportation, limit driving as much as possible and bundle errands and other activities. Walking, biking and commuter systems all help cut down on emmissions.
And keep your Senators and Representatives.apprised and motivated.
"The American Lung Association is working statewide to prevent lung disease and promote lung health. Since 1904, the American Lung Association has been fighting lung disease through education, community service, advocacy and research. Learn more at www.CaliforniaLung.org."
To learn more about the American Lung Association, please visit www.CaliforniaLung.org, & Ross Porter of the ALA's blog at http://alacsd.blogspot.com
And to see more of The Social Diary's coverage of this event, please visit www.SDNN.com under Lifestyles.
Please enjoy the photos!
Evening in the Sky's Sponsor Poster ** Richard and Jan Cortez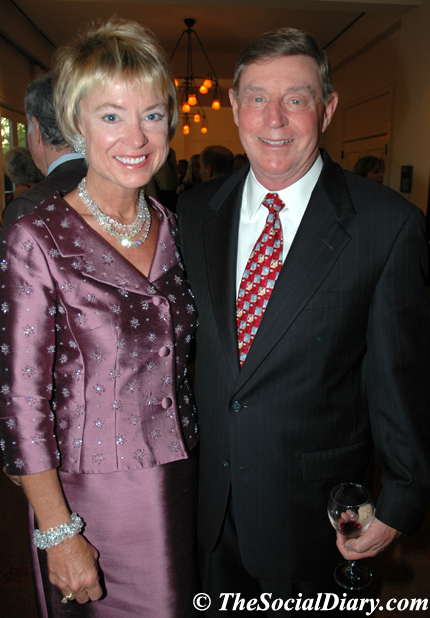 Jo Dee and Glen Jacob
Irene and Tom Stillings ** John Hawkins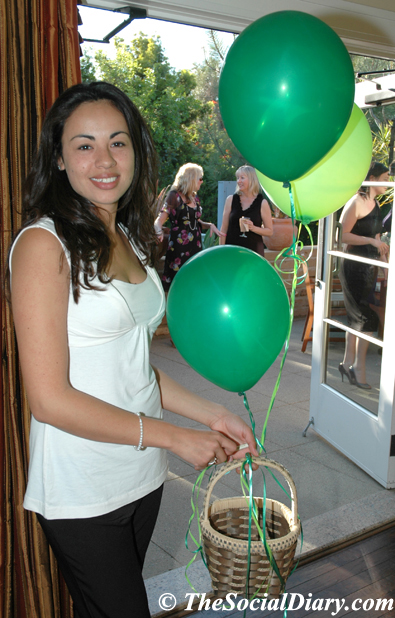 Carolina Ruelas with raffle opportunities
John Hawkins and his sister Laurie Hawkins ** Vincent Mudd and John Hawkins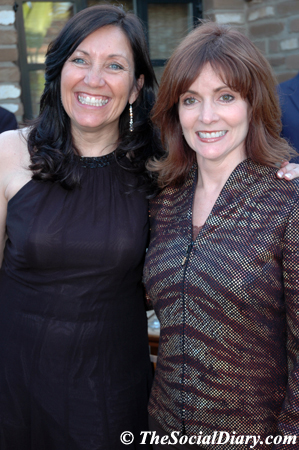 Rowena Hart and Catherine Mudd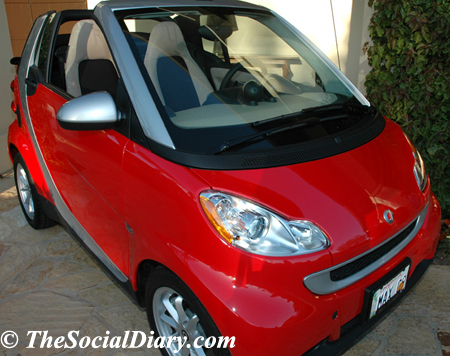 The Smart Car!
Maggie and Bob Watkins ** Tom and Lorna Size admiring the Smart Car
The Dining Table Setting ** Linda Devine and Michelle Burke purusing the silent auction
Jo Dee Jacob ** Jim Mulvaney Jr. with Duane Roth and Steven Handelman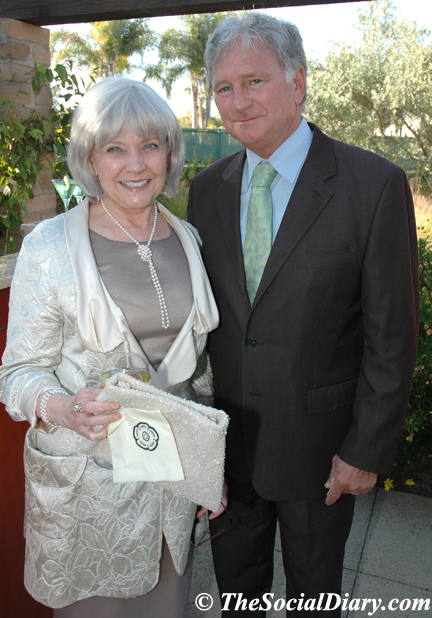 Renee and Duane Roth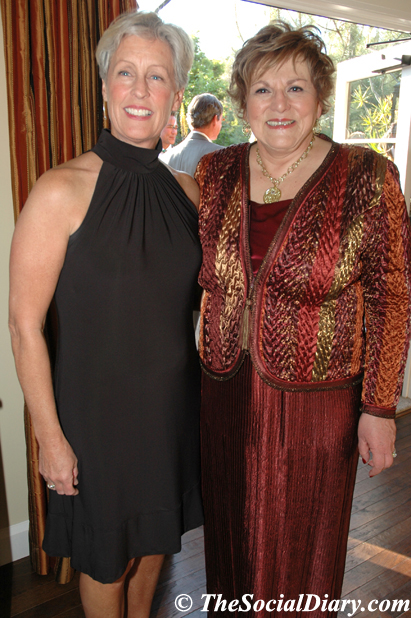 Laurie Hawkins and Irene Stillings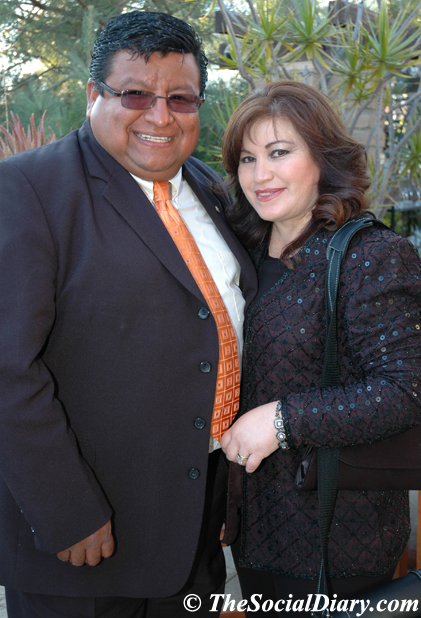 Kyocera Mexicana's Saul Garcia Huerta and his wife
Cub Parker with Honoree, Vincent Mudd ** Catherine Mudd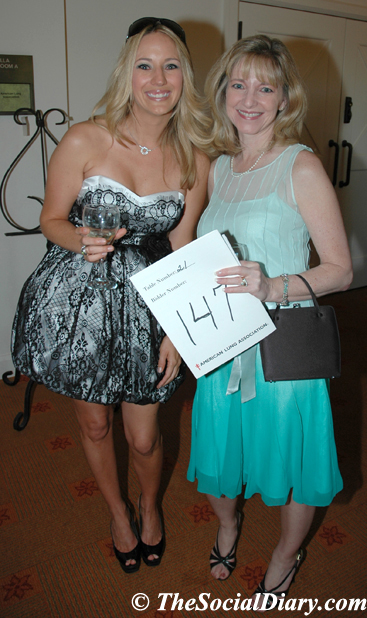 Michelle Burke and Linda Devine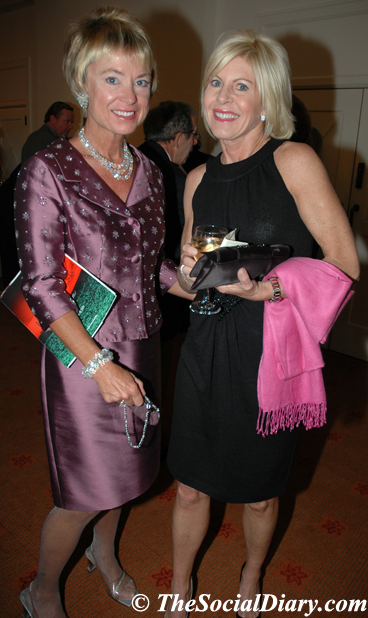 Jo Dee Jacob and Maggie Watkins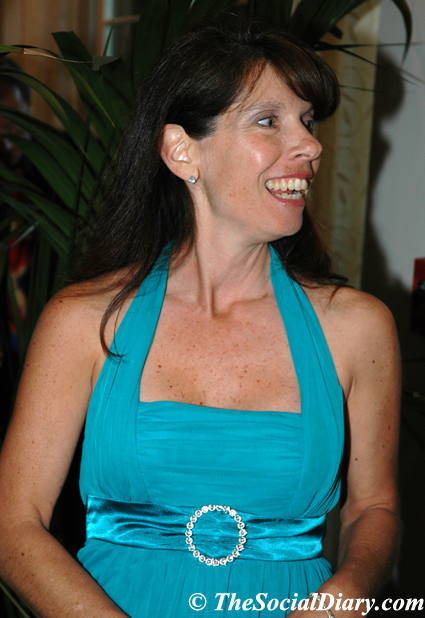 Kathlene Seymour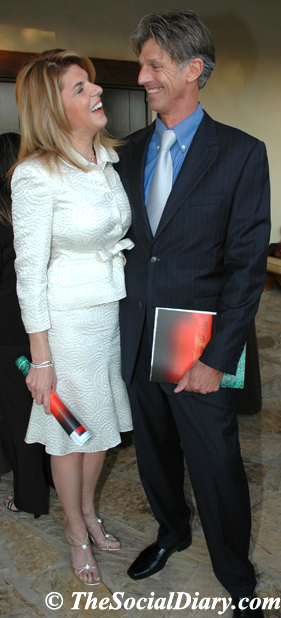 Camille Sobrian and David Saltman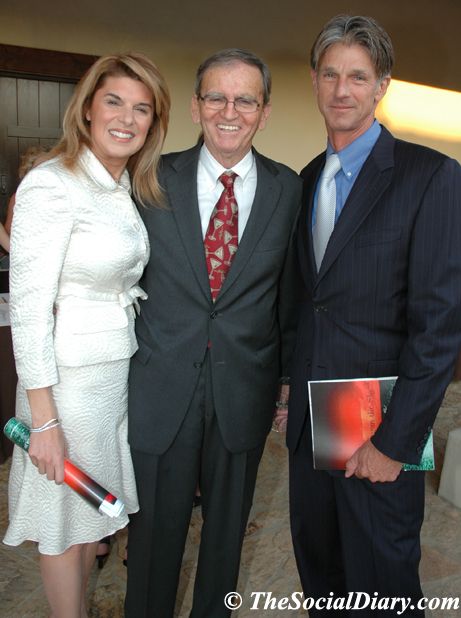 Camille Sobrian with Cub Parker and David Saltman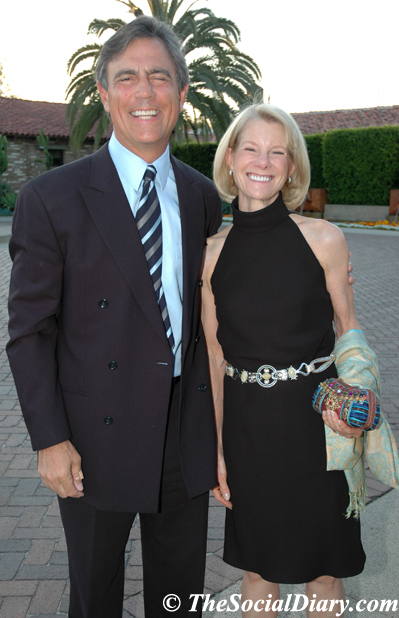 Phil and Catherine Blair
The Buzz
The Ronald McDonald House Red Shoe Ball brought out a lot fun shoes....all red of course. Ronald McDonald said that his shoes were a 'big' size and they were from a 'big' store! And he brought 'big' smiles to patrons.....more soon!
Upcoming Events
May 1st - A fundraiser for Childhelp with a red white and blue theme. For more information please visit www.reddressball.com
May 2nd - Helen Woodward Animal Center will be holding its Annual Therapeutic Riding Horse Show followed by cocktails at Jacqui Grande's ranch, Oakridge Farm. Please ring 760-233-2135 for details.
May 2nd - The San Diego Humane Society will be holding its fundraising walk. Please visit www.sdhumane.org for details.
May 6th - Charriol in La Jolla will be hosting an evening to benefit Big Brothers Big Sisters San Diego County. Please contact www.bbbsa.org

May 9th - The feast of the feast many of the top San Diego restaurants! Mama's Kitchen will host their popular event at the Hyatt Aventine in La Jolla. Please visit Tickets are on sale now at www.mamaskitchen.org for tickets.
May 14th - TV Fashion Personality Leonard Simpson presents"Fashion Hits a High Note" the Lyric Opera San Diego's 30th Anniversary and the Birch North Park Theatre's 80th Birthday. Sally B. Thornton is Honorary Chair. To be held at the Birch North Park Theatre. VIP Gold Circle Tickets: $50, Reserved Seating: $35 (619) 239-8836, www.birchnorthparktheatre.net
May 16th - A Cheetah fundraiser in Pasadena with world renown Dr. Laurie Marker. Please visit www.cheetah.org for details.
May 16th - Meet Kima the Arthritis Walk Dog Chair and Honoree at Ocean Beach for a fun get acquainted and sign up day... all for the cause of arthritis prevention and cure....! www.arthritis-sandiego.org/walk
May 21st - CCSSD will host its annual tea with Keynote Speaker Marian Wright Edelman. Please click www.ccssd.org for tickets.
June 6th - The Arthritis Foundation walk. The Arthritis Walk® is the Arthritis Foundation's annual nationwide event that raises awareness and funds to fight arthritis, the nation's most common cause of disability. It is a tremendous opportunity to help improve the lives of the 46 million men, women and children doctor-diagnosed with arthritis.
And Kima is the Dog Honoree for the walk! So 'Let's Move Together!'
To learn more about arthritis and this walk, please visit
www.arthritis-sandiego.org/walk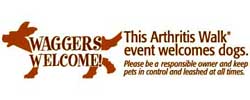 Kima says Dogs get Arthritis too!
June 20th - RITZ, San Diego Zoo Gala Fundraiser
Save the Date
July 30th - 'After the Finish Line's' summer fundraiser, A Tribute to the Majesty of Thoroughbreds
August 1st - Old Globe Gala
August 8th - Jewel Ball
August 15th - The Fur Ball at the San Diego Humane Society

Proud to be partnered with San Diego News Network
________________________________________________________________
Photoshopping and Photography Services
Photos on this website available if it is of you
available by The Social Diary
~ 619-384-7333
email TheSocialDiary.com
_____________________________________________________________________
Email Commentary to be added
email editor@thesocialdiary.com l
Loved the photos you sent me of Kima on the Red Carpet. - Lizz Russell
Kima was the STAR of the event and I loved your matching outfits! - Tina Real
Wonderful coverage! Kima was a STAR and much adored it appears. And you looked spectacular as well! - Pamela Pogue
Great photos, Margo! - Karen Miller, President of St. Germaine's Children's Charities
Think Kima was the hit of the night! - Lynda Kerr
The photos of Kima are WAY adorable!!! -Pamela Bertsch

* Margo Schwab, more formally known as Margaret E. Schwab, has produced, written, interviewed and photographed for various media organizations since 1989. Schwab attended Holton Arms School, La Jolla Country Day School and La Jolla High School. Schwab has a B.A. from Scripps College, spent a business internship with S.A.I.C., Science Applications International Corporation, and earned a Masters of Business degree, M.B.A., from the University of San Diego. Schwab additionally took college courses from Harvard University, and Syracuse University. Schwab volunteers for numerous charity organizations. She also continues to support animal organizations and the prevention of people and animal abuse. Schwab is the editor of The Social Diary.
The Social Diary is pleased to announce new partnerships with the San Diego Humane Society and San Diego News Network.
Warning ** photos, video and writing on this site are the
2009 copyright of The Social Diary, San Diego Social Diary
no reproduction of any part or parts is allowed without written permission by The Social Diary