~ The Social Diary ~
~~~~~~~~~~~~~~~~~~~~~~~~~~~~~~~~~~~~~~~~~~~~~~~~~~
A Look Back at the Best Events of 2006 -
The 2006 Liquid Nation Ball 3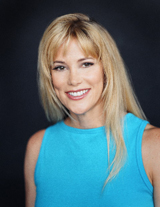 photo credit - Jeremiah Sullivan
January 16th, 2007
The Social Diary Columnist & Photographer Margo Schwab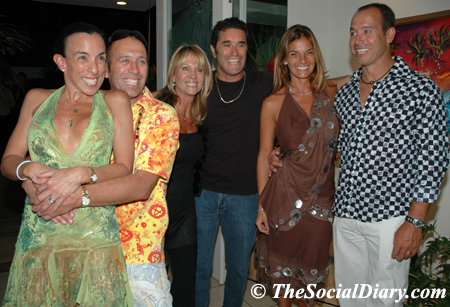 Vicky and Fernando Aguerre, Erica and Felipe Becerra, and Cecelia and Santiago Aguerre
Felipe and Erica Becerra
Liquid Nation Ball 3 was a phenomenal success. Lucky invites and supporters to the sold out event arrived for a weather perfect evening at the oceanfront mansion of Hosts Vicky and Fernando Aguerre. Music, an exotic buffet combined with exotic drinks, made this surf humanitarian oriented event rather plush. So too was the live auction and later discotheque dancing on the Plexiglas covered indoor pool.
The evening was cool but the 2006 (Surf Industries Manufacturers Association) SIMA Humanitarian Fund event heated up as over $220,000 was raised for important surf related causes. They are:

Keep A Breast
Raises funds for breast cancer education, awareness, prevention and treatment through art events. -
keep-a-breast.org

Rabbit Kekai Foundation
Encourages healthy activities like surfing and education. - www.rabbitkekai.org
The Sumba Foundation
Improving the lives of the indigenous people of Sumba by improving health and education. - www.sumbafoundation.org

Jimmy Miller Foundation
Helps those who have physical and mental disabilities through surfing.
www.jimmymillerfoundation.org

Project Wipeout
Promulgating safety information to prevent ocean-related drowning's and spinal cord injuries. -
hoaghospital.org/projectwipeout

Get A Board Foundation
Takes inner city youth surfing in Florida. - getaboard.org

Outdoor Outreach
Underprivileged youth gain self-esteem through participation in outdoor sports. -
outdooroutreach.org

Surf Aid International - improving the health of people living in remote areas. - www.surfaidinternational.org

Life Rolls On Foundation - Started by Jesse Billauer, the foundation focuses on research and motivating young people who have a spinal cord injury. www.liferollson.org

Boarding For Breast Cancer
An education and fundraising foundation for early detection of breast cancer. - www.b4bc.org

Surfers Healing
Exposing children with autism to the unique experience of surfing. - www.surfershealing.org

Stoked Mentoring
Mentoring by placing "at-risk" youth with successful professional adults. - www.stokedmentoring.org
More than 400 guests reveled into the night. Among them was handsome Jesse Billauer of Life Rolls On. Jesse was determined to find the REEF girls, although there were plenty of other model options present. More there were Gabby and John Otterson, Jon Roseman, he owns the private island of Tavarua in Fiji, SIMA Humanitarian Fund President and President of OP Dick Baker, and Erica and Felipe Becerra. Felipe was Peru's Surf Champ years back.
And of course there were plenty more big name surfers there like Greg Noll, Kelly Slater, Taj Burrow, Rob Machado, Rabbit Kekai, Lisa Andersen, and Jamie O'Brien.
Fernando Aguerre, President of the International Surfing Association, played double duty. He was host and auctioneer. And he literally was in the spotlight when he auctioned off his trousers and shirt, in addition to priceless surf memorabilia. Some of the fun items for auction, aside from Fernando's clothing, were: trips to the private island of Tavarua, trips to South Africa, signer boards by Kelly Slater, Rob Machado, Andy Irons, Tony Hawk and Shaun White, and others, a one of a kind diamond watch by Nixon, and impossible to get unless you win, signed Pipe Master's and Eddie Aikau trophies.
Chairs Cecilia and Santiago Aguerre did a phenomenal job organizing this event, that was Argentinean fun, for great causes, in a global way.
By the way, Fernando's one of a kind trousers and shirt went for $5,000.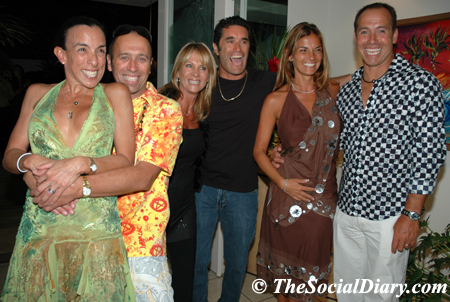 Vicky and Fernando Aguerre, Erica and Felipe Becerra, and Cecelia and Santiago Aguerre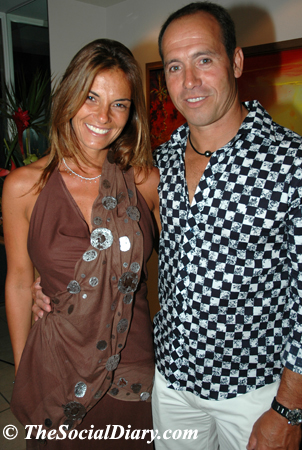 Cecelia and Santiago Aguerre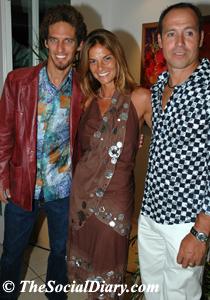 Rob Machado with Cecelia and Santiago Aguerre
Patricia and Rob Machado ** Rabbit Kekai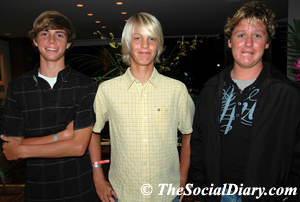 La Jolla Groms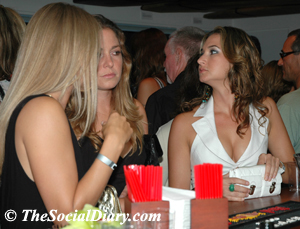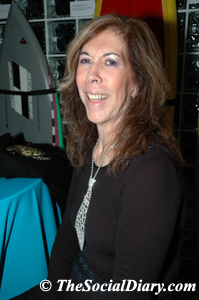 Momma Aguerre
Greg Noll, on the right with friends, and Greg's wife on the left ** Scott Johnston with Rabbit Kekai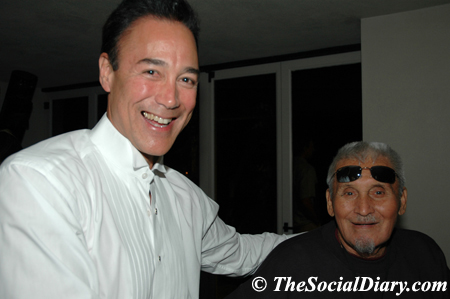 Scott Johnston with Rabbit Kekai
Rabbit Kekai with friends ** Guest with Alex and Laleh Roudi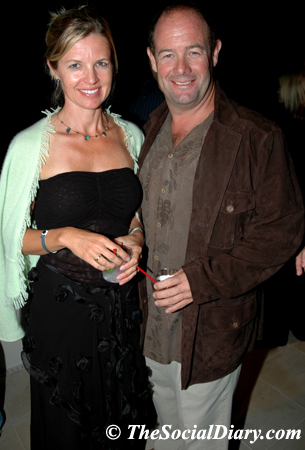 Gabby and John Otterson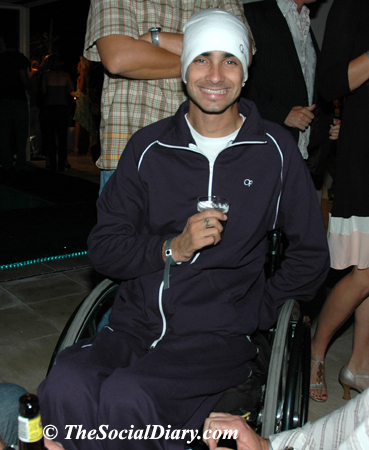 Jesse Billauer of Life Rolls On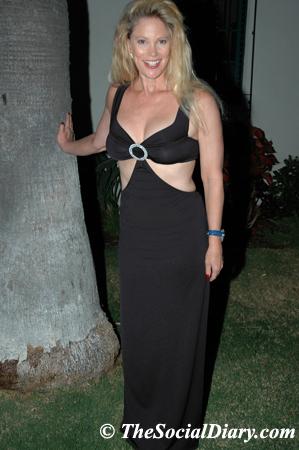 Margo Schwab in black tie attire from a previous party
* Margo Schwab has produced, written, interviewed and photographed for various media organizations since 1989. Schwab has a college degree from Scripps College and a Masters of Business degree from the University of San Diego. Schwab volunteers for numerous charity organizations. She also continues to lobby for water safety and for family violence mitigation. Schwab is the owner and publisher of The Social Diary. Margo is currently writing a book based on La Jolla.
back to New this Week.....Margo Schwab Archives...... Home
Warning ** photos, video and writing on this site are the
copyright of The Social Diary, San Diego Social Diary, margomargo.com and Margo Schwab.
no reproduction of any part or parts is allowed without written permission by Margo Schwab