~ The Social Diary ~
the on-line magazine covering High Society ..& more
____________________________________________________________
The Social Diary On Set at KUSI - 6-15-2006

June 17th, 2006
The Social Diary Columnist Margo Schwab
* KUSI photographs are the courtesy and copyright of Newsperson Aimee Fuller *
It was a fun day as The Social Diary went on the KUSI set June 15th with Inside San Diego Anchorwoman Sandra Maas, and guest anchor, JACK 100.7's Monique Marvez. Humor went up a notch as entertainment topics of Jennifer Aniston, Cher, and Missy Elliott were discussed.
The following are photos taken by Aimee Fuller......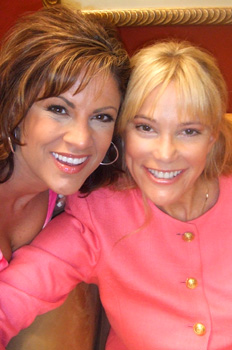 pictured here - KUSI's Aimee Fuller, Patrick Cassidy the star of Joseph and the Amazing Technicolor Dreamcoat and Susan Chiccoine, the Director of Public Relations for Broadway San Diego.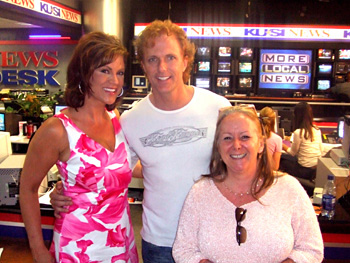 pictured here - Margo Schwab of The Social Diary, with Monique Marvez of Jack 100.7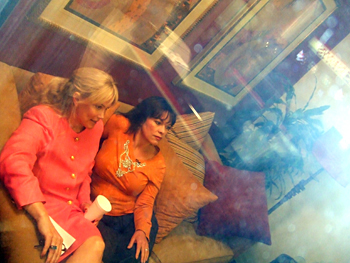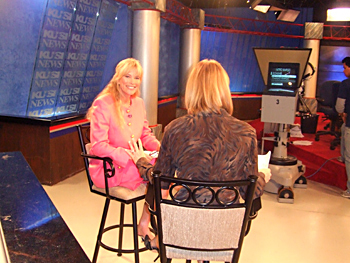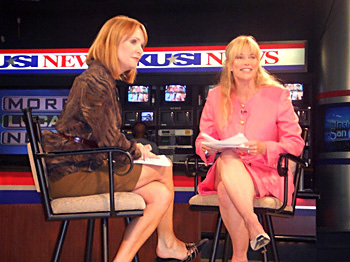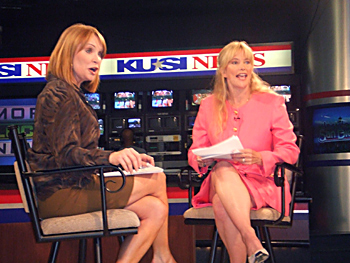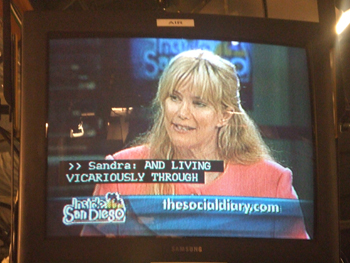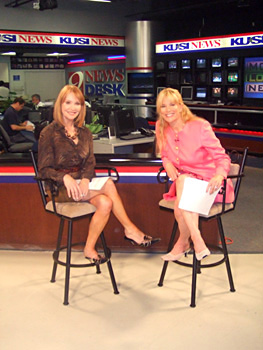 The Social Diary would like to thank KUSI, Sandra Maas, Monique Marvez, Kalina Rahal, Alexis Garcia, Aimee Fuller, Jorge and Brandon for a great day on KUSI!
* Margo Schwab has produced, written, interviewed and photographed for various media organizations since 1989. Schwab has an college degree from Scripps College and a Masters of Business degree from the University of San Diego. Schwab volunteers for numerous charity organizations. She also continues to lobby for water safety and for family violence mitigation. Schwab is the owner and publisher of the Social Diary.

back to New this Week.....Margo Schwab Archives...... Home
Warning ** photos, video and writing on this site are the
copyright of the author, The Social Diary, San Diego Social Diary, margomargo.com and Margo Schwab.
no reproduction of any part or parts is allowed without written permission by Margo Schwab