~ The Social Diary ~
the on-line magazine covering High Society ..& more
____________________________________________________________
Philanthropists Step Up to Co-Chair Annual ARTS' Gala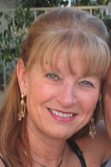 by The Social Diary ARTS' Columnist Jill Hammons
Column #3, February 3rd, 2006
Pam Wygod and Nancy Borrelli have come forward to take the reins in
co-chairing the upcoming ARTS (A Reason to Survive) gala. The ARTSea
Cafe presents "Illumination" will take place on a lovely
plaza overlooking the ocean at Scripps Institution of Oceanography in
La Jolla, California. This will be the 2nd annual event to raise
funds for ARTS, San Diego's exciting non-profit organization that
provides free art programs for children in need.
Pam Wygod, last year's chair, is the president of the Rose Foundation
and a dedicated, long-time friend of ARTS. Pam is very active and
extremely generous in the San Diego philanthropic community,
supporting a wide variety of causes. Marty Wygod, Pam's husband, is
the chairman of Web, MD.
Nancy Borrelli will co-chair this year's gala with Pam. She has
been a supporter of the UCSD Cancer Center Luau and Longboard
Invitational for the past 12 years. Nancy has chaired many community
boards, has helped improve and beautify local parks, and helped raise
funds for various schools and Child Help USA. Fred Borrelli, her
husband, is a founder of the E.W. Scripps Associates donor group.
Last year's event "A Celebration of Creativity" hosted over 160
guests, who enjoyed the evening in an open-air festival tent
beautifully decorated to resemble a contemporary cafe. Guests were
wowed by an amazing world-premier dance specially created by McCaleb
Dance in honor of the evening and dined on fabulous Italian fare by
Giuseppe Restaurants and Fine Catering. There were memorable
performances by young musicians who shared their emotional stories,
relating how music helped them through difficult times in their
lives. The starry evening ended with an inspiring video documentary
about ARTS programs, followed by a very enthusiastic live auction.
The stellar event raised $70,000.
"Illumination," on May 20, 2006, promises to be a lovely evening of
fabulous food, fare, art, and entertainment, as San Diego celebrates
the light that ARTS brings into children's lives. For sponsorship
opportunities, please contact Matt D'Arrigo, (619) 297-2787 or
mdarrigo@artsurvive.org (www.artsurvive.org.).

Editor's Note - Pam and Marty Wygod are also wonderful supporters of the San Diego Opera
* Jill Hammons is a long-time special events director at Scripps Institution of Oceanography. She divides her time amongst many charitable organizations such as The Hole in the Wall Gang Camp, Passionfish, and ARTS (A Reason to Survive). Jill is a Founding Board Member of ARTS, an up-and-coming San Diego non-profit that provides free artistic opportunities to kids in facing adversities. ARTS helps children heal through the therapeutic and transformative powers of the arts---giving them a reason to survive." www.artsurvive.org.
back to New this Week.........Jill Hammons Archives.......... Home
Warning ** photos, video and writing on this site are the
copyright of the author, The Social Diary, San Diego Social Diary, margomargo.com and Margo Schwab.
no reproduction of any part or parts is allowed without written permission by Margo Schwab