~ The Social Diary ~
~~~~~~~~~~~~~~~~~~~~~~~~~~~~~~~~~~~~~~~~~~~~~~~~~~
Helen Woodward Animal Center's Bella Notte Venetian Masquerade 2007
.... 'when a fling is a good thing!'

July12 th , 2007
The Social Diary Columnist & Photographer Margo Schwab
(high resolution photos available by request )
On June 2nd, 2007, the Italian in guests came out for a Bella Notte Venetian Masquerade gala at the Helen Woodward Animal Center in Rancho Santa Fe. And it was a si bella notte, 'a beautiful night for a Spring Fling.' And it was all for the animals!
Elegantly dressed guests arrived to the black tie event. Maseratis by the entrance, Venetian masks for the taking, tray passed canapes, Italian of course, cocktails, and a mingling amongst friends and adoptable animals, was 'franimal.' That's friends of animals great!
Helen Woodward's John Van Zante revved up his animal instincts. He stepped in at the last second for emcee Dan Plante who was suddenly ill and unable to attend.
But the night went on, and it went on well.
Co-Chair Terri Davis described the evening nicely. "Bella Notte - A Venetian Masquerade was a perfect combination of moonlight, animals, and the artwork of Gerrit Greve. Guests enjoyed food from 20 of the area's best restaurants, fine wines, hosted bars, and live dance music performed by NRG."
And NRG for a great cause it was. Among the 'franimals,' friends of animals, were Helen Woodward's grandson, Bryce Rhodes. Bryce got in the spirit by wearing a Venetian mask for a good part of the evening. Also there were emcee co-host Bridget Naso and her husband Erik, Stacy and John Snyder, Lisa and Paul Laikind, Gail Stoorze-Gill and Ian Gill, Valerie and Alexander Viterbi, Diane and Dirk Stump, Barbara and Corky Mizer, Sherry and Larry Kline, and numerous supporters from the Bockoff Family Foundation and the PETCO Foundation.
Co-Chair Peggy Landon adds this thoughtful notation about the event. "Our friends at the Fairbanks Village Plaza helped us transform their courtyard into 13th Century Venice where 'Carnivale' began. Many Spring Fling guests wore masks to accent the 'Carnivale' theme."
It might have been Carnivale, but it was all for the 'animale.' Live auction items raised big monies. An amazing Aruba Adventure went to Mike Woodward for $3,200. Marianne Harmon generously bid and won on a number of live auction items. They included: a fabulous week in a Puerto Vallarta Villa for 14 people, for $12,000, a Roman Holiday aboard the SeaDream Yacht for $9,400, and wine and golf in Australia for $7,400. One thing is for sure. Marianne has good animal karma.
Oh, and if you see Jay Weinberg driving around in a Jeep Wrangler X, he bought it at auction too. It was donated by Alicia and Craig Bernard.
And it was great karma and funds for animals that was raised that night. Net animal supporting funds totaled $287,000. Thanks to the many supporters and the corporate support of The Private Banking and Investment Group at Merrill Lynch.
Now that's something to purrrrr and woof about!
To learn more about the Helen Woodward Animal Center, including it's adoption, ani-meals, education, equine hospital, therapeutic riding and volunteer opportunities, please visit: www.animalcenter.org
Enjoy the photos!
Co-Chairs Terri Davis and Peggy Landon ** Guests
Guests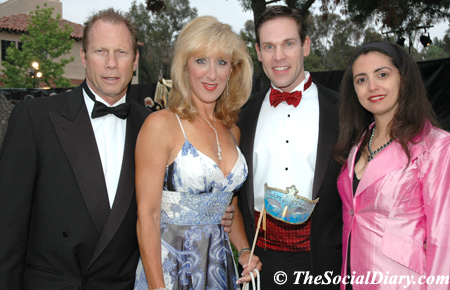 Guests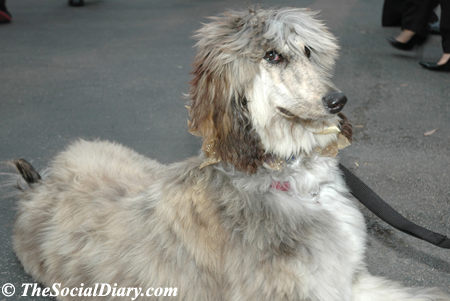 A Special Adoptable Guest
Joseph and Elena Childrey ** Rhonda Wilson and Lisa Laikind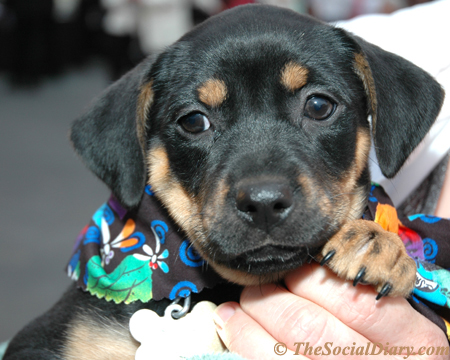 A cute adoptable puppy
Ivy Valentino ** Venetian Masks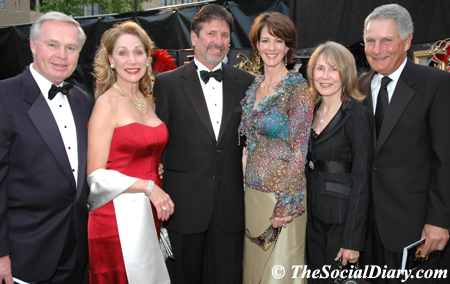 Ron and Rhonda Wilson with Paul and Lisa Laikind and Guests
Rhonda Wilson with Lisa Laikind and Guest ** Guest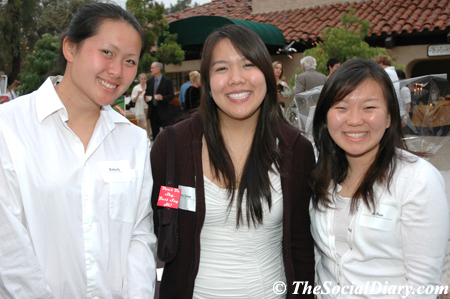 Volunteers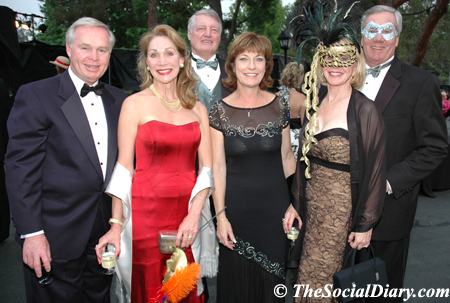 Ron and Rhonda Wilson with Guests
Guests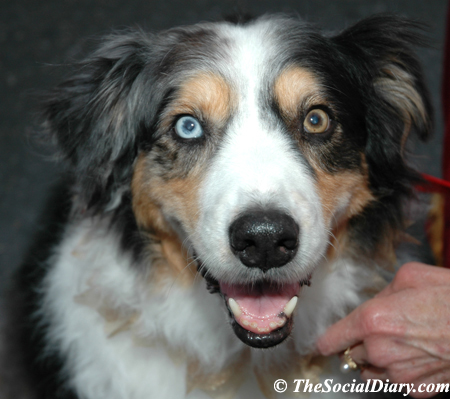 A Special Guest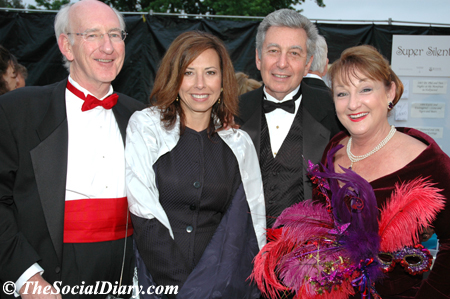 Guests with Allan and Louarn Sorkin
Guests
Guests
Moira and Fernando Sustaeta of Ferrari and Maserati of San Diego ** Peggy Landon, with Margo Schwab in a lion beaded top by NM, and Terri Davis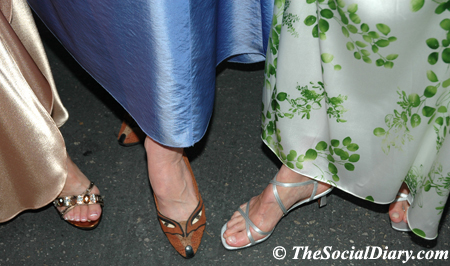 Animal shoes with whiskers in the middle!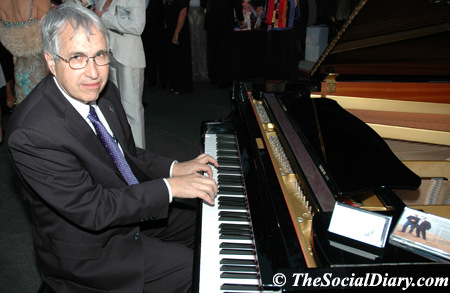 Pianist
Guests ** Alberto and Sabrina Cadini of LaDolceIdea.us Event Planners
The Richard Pfefferman's ** Scott Johnston in a Ralph Lauren Tuxedo
Scott Johnston ** Guest ** Moira Sustaeta
* Margo Schwab has produced, written, interviewed and photographed for various media organizations since 1989. Schwab attended Holton Arms School, La Jolla Country Day School and La Jolla High School. Schwab has a B.A. from Scripps College and a Masters of Business degree, M.B.A., from the University of San Diego. Schwab volunteers for numerous charity organizations. She also continues to lobby for water safety and for family violence mitigation. Schwab is the editor of The Social Diary. Margo is currently writing a book based on La Jolla.
Warning ** photos, video and writing on this site are the
copyright of The Social Diary, San Diego Social Diary, margomargo.com and Margo Schwab.
no reproduction of any part or parts is allowed without written permission by Margo Schwab