~ The Social Diary ~
~~~~~~~~~~~~~~~~~~~~~~~~~~~~~~~~~~~~~~~~~~~~~~~~~~
The Social Diary Exclusive - Heidi Hageman, The Innovative Driving Force behind H2 Public Relations
The Heidi Hageman Interview
July 14th , 2007
by The Social Diary's Margo Schwab
Introduction: Heidi Hageman's reputation is cutting edge in the world of Public Relations. With her pulse on utilizing the latest technologies to serve her clients' needs, Heidi Hageman has fast become the 'go to' woman for public relations. Corporations and individuals who want to excel in this modern world come to Heidi. Heidi Hageman is the Founder and Principal of H2 Public Relations.
The Heidi Hageman Interview -
Insights of a Public Relations Expert
Heidi Hageman
The Social Diary - When did you first become interested in PR?
Heidi Hageman - I originally started off in the media as a writer, reporter, and producer for NPR, NBC, KUSI and several other news outlets along the way. The media is always something that has fascinated and excited me, and PR is simply another outlet to exercise my passion for communicating a message to the general public. In a way, I have always been interested in the foundation of public relations—particularly the planning, event coordinating and networking involved in the industry. There is always something new to experience and learn, and every day is completely different. On any given day I could be coordinating anything from a photo shoot, to a television segment, launch party, red carpet event or client meeting. It's an industry that is constantly moving and evolving, and it keeps the day exciting and fresh at all times. Not a bad way to make a career!

The Social Diary - What was your first job in PR?
Heidi Hageman - When I was booking guests on a San Diego morning show in my early 20's, I happened to coordinate a segment with a dynamic TV personality and New York Times best selling author. He asked me if I would be interested in heading up his PR efforts and working with him on a national level. I took on the job, and through this position had the opportunity to work on a regular basis in the large markets—New York and Los Angeles. As green as I was in the field of PR, I initially started my career collaborating with top industry innovators on shows such as Good Morning America, The Today Show, Extra, The Tyra Banks Show, and with leading editors from USA Today, AOL, US Weekly, InStyle and more. Although it was extremely intimidating, I learned the ropes with the guidance from the "best of the best" and was able to bring that national knowledge back with me to the San Diego market.
The Social Diary - Any funny / interesting challenges in PR along the way?
Heidi Hageman - I would have to say that the most interesting thing about the PR industry is the unique personalities and characters that you come across…. particularly in the TV industry. Sarah Ferguson, the Duchess of York, once told me that I had an "amazing aura." Tony Danza told me over lunch how upset he was that his daughter was leaving for college. Al Roker shared his comic book/super hero collection with me in his NYC office, and Heather Mills McCartney asked me to watch a PETA video in the green room of a network morning show. I have seen people have massive meltdowns during commercial breaks, chairs being thrown across a TV studio because of faulty teleprompters, and know too many editors who have slept in their offices to make deadline. It's a tough industry, and I learned right off the bat that thick skin is a necessity to survive. People tell it like it is, don't give second chances, and pay their dues to make it to the top. If you can remain strong and confident in your abilities, it is ultimately worth it in the end, and one of the most rewarding career opportunities to encounter.
The Social Diary - What was the motivation behind starting your own firm?
Heidi Hageman - After the national circuit, I returned to San Diego and began work with a top PR firm in town. With the guidance of a wonderful team of women, I was able to successfully branch out and start my own firm in March of 2007. There are many new and exciting developments happening in San Diego, it presents a great deal of opportunity for people looking for exposure through media and PR efforts. I recognized this potential, took a leap of faith and began H2 Public Relations to tap into this key market that has experienced a tremendous surge of growth in the past several years. My area of specialty is targeted towards that high-end, upscale lifestyle demographic—everything from spa, hospitality, fashion, fitness and home design.
The Social Diary - What are some of the interesting and different jobs you had along the way, not necessarily in PR?
Heidi Hageman - When I was 10 I had my own babysitting business, complete with employees/elementary school friends that served as referrals in the neighborhood. Being in charge has always been my forte. Along the way, I was a lifeguard, a card swiper at the Rec Center, a cashier at a pub, a waitress, a cocktail server and a dog watcher!
The Social Diary - What are the biggest trends you see in San Diego businesses and those in Southern California?
Heidi Hageman - I think that while San Diego was once considered a sleepy surfing town, the luxury market is something that has absolutely found its place in the city. Two years ago, people scoffed at the idea of bottle service. Now it is not only a staple in the nightlife scene, but cover charges are mirroring that of major entertainment destinations in Las Vegas, Los Angeles and Miami. I also think there is a great deal of young, successful professionals in their early 30's and 40's moving into the area. This emerging crowd is now seeking out the services and the lifestyle that was once only reserved for people who have spent many years establishing their place in San Diego. Because of this outside growth, business owners are recognizing the demand for extravagance, and are launching top of the line hotels, restaurants, resorts and boutiques—making San Diego one of the hottest and most up and coming destinations in the country.
The Social Diary - For your clients, what makes your PR Agency different from others?
Heidi Hageman - Currently, my firm consists of just myself. I would like to keep my business small and my services very personalized and tailored to each one of my individual clients. I enjoy collaborating with my clients on a face-to-face basis, and prefer to work on more of a boutique level as opposed to a corporate structure. Nothing is out of the question! I also enjoy working with young, like-minded individuals who also share the same notion: age is just a number and ambition is what matters most.
The Social Diary - What has media and technology done for the PR business?
Heidi Hageman - Print has been a dominant force in the industry for quite some time. But as technology evolves, the use of the Internet as an integral form of communication is stronger than ever. Businesses everywhere are recognizing the need to tap into this outlet, as well as the growing audience who prefers this method of receiving information. In addition to the traditional TV, Magazine, Newspaper, Radio format, I am seeing more and more people who are choosing to communicate their message through online blogs, podcasts, live internet streaming, e-blasts, newsletters, viral/buzz marketing and interactive websites. With this change, the media and PR business are also experiencing a transition in daily operation. It is an exciting time to be a part of this development!
The Social Diary - Where do you see yourself in 10 years business wise?
Heidi Hageman - Currently my life is full speed ahead. If I am not in the office, I am out on the town, networking at an event, checking out a new hot spot, or having dinner with a client. I love every second of what my career is able to offer, but in the next 10 years I hope to slow down enough to get married and have a family. In this day and age—it is possible to do both!
We at The Social Diary salute Heidi Hageman and H2 Public Relations!
La Jolla Spa MD
DYG Mineral Makeup
Seaside Home
Kuatro Living Collection
Jep Boutique
The La Jolla Design District, What's Up Girard
Jorge Cruise
Iron Core Kettlebell Fitness in La Jolla
House of Blues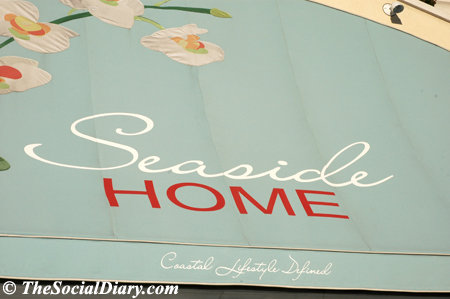 * Margo Schwab has produced, written, interviewed and photographed for various media organizations since 1989. Schwab attended Holton Arms School, La Jolla Country Day School and La Jolla High School. Schwab has a B.A. from Scripps College and a Masters of Business degree, M.B.A., from the University of San Diego. Schwab volunteers for numerous charity organizations. She also continues to lobby for water safety and for family violence mitigation. Schwab is the editor of The Social Diary. Margo is currently writing a book based on La Jolla.
Warning ** photos, video and writing on this site are the
copyright of The Social Diary, San Diego Social Diary, margomargo.com and Margo Schwab.
no reproduction of any part or parts is allowed without written permission by Margo Schwab