~ The Social Diary ~
~~~~~~~~~~~~~~~~~~~~~~~~~~~~~~~~~~~~~~~~~~~~~~~~~~
'Gingerbread City 2007 - Tasty Fun!

T'WAS THE SEASON, WITH GREAT REASON…
GINGERBREAD CITY ENCHANTED,
ENRAPTURED and CAPTURED
THE HEARTS OF ONE and ALL!
INCREDIBLE, EXQUISITELY CONSTRUCTED CREATIONS
WERE A VISUAL DELIGHT!
CUISINE EXTRAORDINAIRE, TICKLED TASTE BUDS!
SAN DIEGO'S FINEST CHEFS PRESENTED
CULINARY MAGIC, TEMPTING TASTES,
SEDUCTIVE and YUMMY!
IF YOU WEREN'T, IF YOU DIDN'T, YOU MISSED!
HOW DO YOU SPELL $UCCE$$?
---EPILEPSY FOUNDATION of SAN DIEGO COUNTY--- "GINGERBREAD CITY 2007".
SALLY B. THORNTON
EVENT CHAIRMAN
On November 27th, 2007, a very tasty fundraiser was held at the U.S. Grant Hotel for the 2007 Gingerbread City Gala. The benefit was for the Epilepsy Foundation of San Diego County. Guests enjoyed 'cuisine by the bite' from top San Diego chefs, Thornton Winery fine wines, and viewing of incredible Gingerbread creations.
Charles "Beaver" Curo, Vice Chairman of the Barona Band of Mission Indians, and County Supervisor Pam Slater-Price served as Honorary Chairs. Sally B. Thornton served as Event Chairman. Although you could really also call Sally the original 'Spice Girl' too! Sally's been chairing this spicy fun event for at least the last 14, 15 years. And she does it with much appreciated exactitude.
Longtime Epilepsy Foundation supporter Dale Yahnke had this observation. "The Thornton's have been so generous not only with their money but their time. Sally gets very involved with the planning and makes sure that the events she is involved in are the very best around. There are a few families that have such a significant impact on a city and the Thornton's are one of those families. I think the Gingerbread City event is the best charity event of the holiday season!"
Jeff Rossman, the Chef/Owner of Terra Restaurant readily agreed and added this. "It's always a great mix of food, fashion and fun. The gingerbread sculptures were amazing and it was great to get on stage and raise $4000 for The Epilepsy Foundation."
That was $4,000 for a dinner auctioned off with Chef Jeff.
Other Chefs on hand lending their 'by the bite' temptations and private dinner auction prizes included: Amy Dibiase of Baleen Restaurant, Chris Idso of Pacifica Del Mar, Dean Thomas of Barona Valley Ranch Resort; Maryam Suliman of the Sambussa Factory; Chris Kurth of the Grant Grill, Stephane Voitzwinkler of Bertrand at Mister A's, Jonathan Hale of Blue Point Coastal Cuisine, Liam Griffen of Cafe Champagne (that's Thornton Winery's restaurant), Barry Coalson of La Bastide Bistro, Simon Lynn of Mosaic Catering, Thierry Cahez of Opera Patisserie, Brian Rutherford of The Keating, Bernard Guillas of the Marine Room, and Larry Banares of Torreyana Grille.
Gingerbread creations followed either the traditional, or the theme of America the Beautiful. Christmas at the Capitol won the themed category. It was created masterfully by Veronico Centeno and Maria Gonzalez of San Ysidro Adult School. Elfin Magic won the traditional category. Melody Morse and Chad Morse were the clever gingerbread 'elf's' for that prize creation.
Among the mix enjoying the festive night were Laura Bradley and Fred Applegate, Epilepsy Foundation of San Diego County Executive Director Kathy West, Kathleen Stavis, Kate Adams, Jim Bowers, Jordan, Jeanne Jones and Don Breitenberg, Kathryn Fishback, and Jim Bowers.
The mission of The Epilepsy Foundation of San Diego County is to: "ensure that people with seizures are able to participate in all life experiences: and will prevent , control and cure epilepsy through services, education , advocacy and research."
To learn more, please visit www.epilpsysandiego.org
Please enjoy the photos.
(high resolution photos available by request)
Chairman Sally B. Thornton and Honorary Chair Pam Slater-Price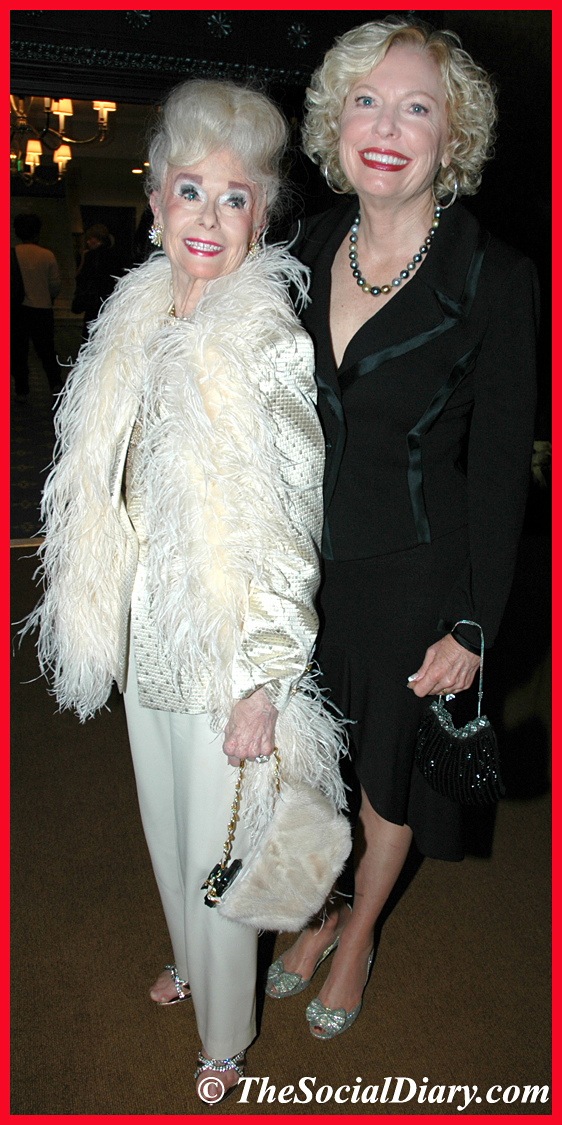 The winning Christmas at the Capital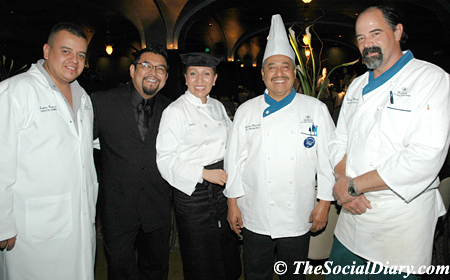 Chef Larry Banares with his Torreyana Grille Team
Kathy West with Cindy Goodman ** Jordan and David ** Danitza Ramirez and Esteban Villanueva
Natalia Vukovitch ** Steve Thornton ** Julie Ames ** Bob Scarano
Iliana Vukovitch with her Mother ** John M. Thornton ** Will Beaver with Dale Yahnke
Christopher Baidoo and Kathy ** Margo Schwab with Leonard Simpson ** Laura Bradley
Laura Bradley and Fred Applegate ** Charlie Brown ** Margo Schwab in Jean Louis Scherrer with Charlie Brown
Patricia Becker

Reported by The Social Diary's Margo Schwab
* Margo Schwab, formally known as Margaret E. Schwab, has produced, written, interviewed and photographed for various media organizations since 1989. Schwab attended Holton Arms School, La Jolla Country Day School and La Jolla High School. Schwab has a B.A. from Scripps College and a Masters of Business degree, M.B.A., from the University of San Diego. Schwab volunteers for numerous charity organizations. She also continues to lobby for water safety and for family violence mitigation. Schwab is the editor of The Social Diary. Margo is currently writing a book based on La Jolla.
Warning ** photos, video and writing on this site are the
copyright of The Social Diary, San Diego Social Diary
no reproduction of any part or parts is allowed without written permission by The Social Diary