~ The Social Diary ~
____________________________________________________________
January, 2007, Offering #74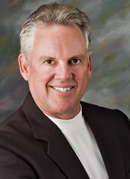 by The Social Diary Wine Expert Columnist Gary Parker
Zagat Accoladed
2007, Offering #74 - Introduction
Editor's Note >> Breaking News - 2007 Zagat Guide Says this about the WineSellar! -
"It's "tough to find, but find it" insists eonophiles and gourmets of this retail store/French brasserie (no. 1 for Food in SD) in an industrial area of Sorrento Mesa; true, neither the "exceptionally good food" (served on the second floor) nor "smooth service" is a surprise, but its the wine that "shines" say those "who explore the shop" pre or post dinner."


January 2007, Offering #74
For this month's offering, we have two "New World" style selections, from "Old World" vineyards. Meaning, the source of fruit for these wines were reaped from vineyards many decades old. As I have mentioned in the past, old vines create smaller yields. The wines created from these old vines are more intense, and seemingly make wines more complex and interesting.
The "New World" part of our two selections this month is the technology and care given to each of the wines. Both producers agree the best wine is made in the vineyard, but do not shy away from the use of advanced knowledge and technology, careful selection, fine wood, and distinctive contemporary styled packaging.
2004 Carlisle Syrah, Bennet Valley, Judge Family Vineyard

Carlisle Winery & Vineyards was launched n 1998, concentrating on two wines, old-vine zinfandel and red Rhone varieties (syrah, grenache, and mourvèdre). Their goal was simple but ambitious: to create small lots of distinctive, world-class wines from some of California's most exceptional vineyards.
With the belief that great wine begins in the vineyard, they sought out zinfandel from some of the finest vineyards in the county, planted between 1885 and 1934, including their own vineyard planted in 1927 by Alcide Pelletti. For the Rhone varieties, they contracted with small, family growers, just as dedicated and passionate about growing grapes as they are about making exceptional wine.
Jay Maddox, an old college friend of Carlisle Winery owners, had just finished getting a second degree in viticulture and enology (with honors!) from U.C. Davis, joined Carlisle in February 2001. Jay brought a wealth of knowledge, a keen palate, and a desire to produce nothing but the best without compromise. Together, we have been able to grow to nearly 4,000 cases, quickly approaching their desired maximum of 5,000.
2003 Alto Moncayo, Garnacha, Spain
Just recently reviewed by Robert Parker's Wine Advocate with a stunning 93 points! "The estate's mid-level effort is the fairly priced Alto Moncayo. This wine is spectacular, and represents the perfect foil for grilled steak. The 2003 Alto Moncayo (aged in new French and American oak, and bottled unfiltered) boasts an inky/ruby/purple hue as well as a sweet perfume of blackberries and toasty oak, an opulent, fleshy, fruity palate, plenty of muscle and potency, and a long, heady, silky finish. It should drink well for 6-10 years."
2004 Carlisle Syrah, Bennet Valley, Judge Family Vineyard

Growing Region: ..................................................... Sonoma County, California
Varietal Blend ……………… 100% Syrah
Fermentation ……………… Small French Oak Barrel Aging
Winery Price $42.00
Case Price $35.99
Notes: A mere 330 cases of this wine were produced for the 2004 vintage, all of which is now sold out at the winery. We have some extra cases on hand to sell, but I would recommend getting your orders in early. This is a very classy, rich, full bodied California Syrah, with an excellent pedigree consisting of outstanding and rare old vine lots from truly remarkable vineyards in Sonoma County.
Appearance: The package is quite suitable for the product. Good, clean looking label reads well. It has a handsome, contemporary appearance with a deep punt and thick bottle. The wine is a black raspberry color, dark at the core, with a bright yet dark magenta on the rim. The wine "stains" the inside of the bowl with its color and viscosity.
Nose: Assertive black cherry and dark berry fruit aromas hover well above the glass. I sensed notes of black olive, wood-spice, earth, cedar and juniper berry as well. Further intriguing were cinnamon, coffee/mocha/chocolate, smoke, and dried beef.
Texture: The texture: is rich and full, counter balanced well with a fine line of even acidity. Youthful tannins are there, but not overbearing. The wine gives one the dual sensations of elegance and power, even though terms like thick and lusty were thrown about.
Flavor: From the nose, evidence of black cherry and black berry fruits envelope the palate. Some typical, joyful Syrah characteristics such as black pepper, smoke, and black olive are noticed. Reminding me of a black cherry sundae with its vanilla and chocolate, I loved the spice and lush feel in the mouth.
Serving Suggestions: Will improve for 10-20 years, minimum, and I strongly urge you to but at least 6-12 bottles to put in your collection. This is classic California Syrah, at its finest. As I mentioned earlier, it is gone from the winery, so little is to be had. Call right away!
2003 Alto Moncayo, Garnacha

Growing Region: ..................................................... Campo De Borja, Spain
Varietal Blend ……………… 100% Grenache
Fermentation ……………… Small French Oak Barrel Aging
Winery Price $45.00
Case Price $36.99
Notes: This hot new Campo de Borja project includes Bodegas Borsao, importer Jorge Ordonez, Grateful Palate owner Dan Philips and Australian winemaker Chris Ringland. The 2002 Alto Moncayo Garnacha received an inaugural 93 rating from Wine Advocate, as did this 2003. A rare find, indeed, and considered and incredible value by the wine critics, including yours truly.
Appearance: The packaging is really cool, looking new world in presentation of the thick bottle, sloped shoulders, artistic design, and deep punt. A dense, brickish red and purple hue is evenly dispersed through to the clear rim. And though the wine is not fined or filtered, it has a clean and clear appearance.
Nose: A beautiful nose is interesting and well formed. Notes of orange peel and ripe citrus keep firm on lush dark berry fruits, blackberry and vanilla, smoke, chocolate and caramel. Some black pepper and wood-notes make presence with a fine, spice note of nutmeg.
Texture: The texture is fabulous, medium full in body. It is smooth, oily in the palate, and gives the taster a long, long finish of balanced fruit and acid. There is a note of strawberry/citric acid that keeps a grip on the assertive fruit. It is very even and silky throughout, as the texture is just one of the shining attributes of this beauty
Flavor: From the get-go, a nicely focused, concentrated cherry fruit leads the way for a myriad of flavor components: chocolate, caramel, clove and rosemary, a sexy smoke-vanilla essence, black pepper, and an interesting hint of brandy. Once again, this is a very fine wine, long lengthy, elegant and persistent.
Serving Suggestions:
A keeper for up to 8 more years, I like the way it is drinking now. For consumption today, my thoughts go directly to the grill, where I would throw on a New York or Top Sirloin cut, and top it with a bit of bleu cheese. Yowsa!
* Gary Parker is the Principal, Founder, Chairman and CEO of The WineSellar Group. From a background of culinary arts, architecture and art, Gary opened The WineSellar & Brasserie in 1988 with a pioneering concept of combining a fine wine shop, a state of the art wine storage facility, and a highly regarded French restaurant named The Brasserie, all under one roof. With its top rated Zagat level cuisine, and Gary Parker's hand picked wine list of 2,500 classic wines, The WineSellar & Brasserie garnered instant notoriety. The wine list has won The Wine Spectator Grand Award (one of the best 100 wine lists in the world) every year since 1988. Gary subsequently created The WineSellar Club and www.winesellar.com, an Internet wine auction site. Gary is recognized as a leading authority in fine wine, and is active as a spokesperson, appraiser, auctioneer and panelist in the industry.
(editor's note - Gary is a former principal owner of Laurel Restaurant & Bar. Gary established Laurel in 1995, which he sold in February 2005).
back to New this Week.......Gary Parker Archives..........Home
___________Zagat Accoladed....&.... "Culinary Genius!" says The Social Diary's Scott Johnston____________
Proprietor Gary Parker of the WineSellar & Brasserie says "I consider myself a culinary crusader. I love to provide and promote epicurean pleasures to others through my restaurants, wine shop, and wine of the month clubs."
The Brasserie restaurant has been the recipient of the Wine Spectator Grand Award every year since it opened in 1989. This award acknowledges The Brasserie wine list as being one of the 95 best wine lists in the world today because of its depth and selections.
Warning ** photos, video and writing on this site are the
copyright of The Social Diary, San Diego Social Diary, margomargo.com and Margo Schwab.
no reproduction of any part or parts is allowed without written permission by Margo Schwab