~ The Social Diary ~
____________________________________________________________
March, 2007, Offering #76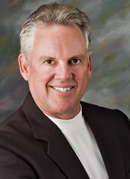 by The Social Diary Wine Expert Columnist Gary Parker
Zagat Accoladed
March, 2007, Offering #76 - Introduction
Editor's Note >> Breaking News - 2007 Zagat Guide Says this about the WineSellar! -
"It's "tough to find, but find it" insists eonophiles and gourmets of this retail store/French brasserie (no. 1 for Food in SD) in an industrial area of Sorrento Mesa; true, neither the "exceptionally good food" (served on the second floor) nor "smooth service" is a surprise, but its the wine that "shines" say those "who explore the shop" pre or post dinner."
March 2007, Offering #76
The March 2007 Gary Parker Collection brings in an old friend and a new one, both from the vintage of 2002. In April of 2004, I featured the 2001 Cabernet Sauvignon and "La Maestra" from Ruston Family Vineyards, both of which were very well received by our club members. So recently I happened across the 2002 Ruston Family Vineyards Cabernet Franc, and found it to be absolutely delicious.
My second selection is from the Maipo Valley in Chile. Domus Aurea has been heralded as perhaps the finest, hottest wine to come out of Chile in the last ten years: or forever, I guess for that matter. The Domus Aurea released their first wine with the 1996 vintage, and everyone vintage since has been rated 90 points or better by The Wine Spectator.
2000 Ruston Family Vineyards Cabernet Franc, Stagecoach Vineyard

Ruston Family Vineyards is small, newer winery producing excellent quality red and white wines. What I have found to be a consistent style is that the Ruston wines very much resemble the wines made in Bordeaux, France.
Not much has been publicized about the Ruston Family Vineyards. Owner John Ruston and Family live on their vineyard on the outskirts of St. Helena. The vineyard is planted to the Bordeaux varieties with a majority planted to Merlot, which is what Ruston introduced the fine-wine drinking public to with the Ruston Family Merlot 1996. All of their wines see no fining or filtration.
Today, Ruston Family Vineyards produce Cabernet Sauvignon, Cabernet Franc, Merlot, "La Maestra" (a Bordeaux or Meritage blend) Semillon and Sauvignon Blanc. I have tasted them all, and find this to be a winery worth watching for. Mostly, production of each of their wines is less than 1,000 cases, making the Ruston Family Vineyard wines difficult to find.
Domus Aurea, Quebrada de Macul Vineyard

Located in the foothills of the Andes Mountain Range, Clos Quebrada de Macul is recognized as one of the finest vineyards in the Maipo Valley of Chile. It is here, on the gravelly slopes of a 45-acre single-vineyard, that owners Ricardo and Isabel Peña produce their award-winning Domus Aurea Cabernet Sauvignon.
The Peña family is committed to extremely low yields. The family's vineyards are divided into five blocks that follow the depth and stoniness of the soil, which are further divided into upper, middle and lower rows. The harvest is not determined by block or by row, but vine by vine. The winery also utilizes open-top fermentation and personalized oak aging cycles, selecting lots with the most character to be the first wines into French barrels.
2002 Ruston Cabernet Franc, Stagecoach Vineyard
Growing Region: ..................................................... Napa Valley, California
Varietal Blend 93% Cabernet Franc, 7% Cab Sauvignon
Fermentation French Oak
Winery Price $42.00
Case Price $31.99
Notes: Every bottle of wine I have had from Ruston has been outstanding, and this Cabernet Franc is no exception. Fashioned after it's Bordeaux forefathers in St. Emilion, it has a decidedly California essence to it as well.
Appearance: Whimsical vines and grape leaves are a nice touch to the off-white label. The tall, handsome bottle holds a liquid that is dark berry and black with a glowing, magenta rim. It dark and opaque at the core, and is very viscous in the glass.
Nose: The intriguing, heady aromatics are ever evolving, so don't stop putting your nose in the glass until your glass is empty. And then smell it again, empty glass and all, and it will still be there. "It" is the scent of dark berries, boysenberry, black cherry, vanilla, coffee, and a nice touch of fresh herbs. The underbrush and wood elements add enchanting complexity. Also notice a hint of tar and licorice, and a deep, sweet caramel.
Texture: The medium full-bodied wine enters the palate in a friendly fashion, as the viscous and lovely creamy liquid transports the rich fruit flavors through your mouth, completely. A dose of astringency and cranberry/pomegranate acid tickles the sides of your tongue with juvenile activity. This sensation later matures into a thoughtful, balanced note of tannic acid that holds the wine together nicely.
Flavor: Gobs of black fruits are forward on the entry. Include plum, cherry, and cassis to the mix, and then note vanilla, hazelnut and black walnut, tobacco, underbrush, fresh herbs, a little dusty character that is quite delectable.
Serving Suggestions: The Ruston Cabernet Franc will enjoy further development in your cellar for another 5-8 years. If you would like to consume it now, I suggest an hour of decanting, and make lamb shanks, veal shanks or spare ribs.
2002 Domus Aurea, Quebrada de Macul Vineyard
Growing Region: ..................................................... Maipo Valley, Chile.
Varietal Blend 100% Cabernet Sauvignon
Fermentation French Oak
Winery Price $45.00
Case Price $38.99
Notes: 1,800 cases of the Domus Aurea for world consumption are not nearly enough, in my humble opinion. Just wait until you try it, you will be amazed. It's perfect to cellar as well, not just because the wine needs a lot of time to develop further, but because the Domus Aurea comes in a beautiful wood box that holds six, tissue wrapped bottles each.
Appearance: The bottle itself is gorgeous, with the portrait aglow in earthen colors that are soothing. You will immediately notice the very dark gray liquid, which has hues of red brick and mulberry. The center is clear and the rim is also red. The wine "curtains" hold on to the inside of the glass as hard as I did my to Mom's apron strings.
Nose: My first impression of the nose was note highly favorable, as I noted a varnish like component. I pushed on, because all the remaining fragrances were quite exciting, and I felt all would meld nicely with more airtime. It did exactly that, as the varnish disappeared, the wood components became rich and rewarding, the fruit flavors holding an intensely focused blackberry and blueberry character. A whiff of fresh herbs further excited.
Texture: The texture is very agreeable for a wine of this size and magnitude. Incredible structure, the wine is full on the palate. It is laced with a correct amount of tannins and astringency, and has a joyful dollop of creaminess in the center. The wine was still very much alive as I tried it the next day, without gassing or refrigeration to preserve it.
Flavor: It's hard to miss the power and pedigree of this baby. Look to the nose descriptors to reveal what you experience for flavor. Other notables were basil, mint, tobacco, chocolate and cherry, and a hint of dairy.
Serving Suggestions: As I mentioned above, a six-bottle case of 2002 Domus Aurea is begging to hold a little pedestal or corner of your cellar to show itself off. If you must drink it now, allow hours of airtime, decanted, and have it with powerfully flavored red meats.
* Gary Parker is the Principal, Founder, Chairman and CEO of The WineSellar Group. From a background of culinary arts, architecture and art, Gary opened The WineSellar & Brasserie in 1988 with a pioneering concept of combining a fine wine shop, a state of the art wine storage facility, and a highly regarded French restaurant named The Brasserie, all under one roof. With its top rated Zagat level cuisine, and Gary Parker's hand picked wine list of 2,500 classic wines, The WineSellar & Brasserie garnered instant notoriety. The wine list has won The Wine Spectator Grand Award (one of the best 100 wine lists in the world) every year since 1988. Gary subsequently created The WineSellar Club and www.winesellar.com, an Internet wine auction site. Gary is recognized as a leading authority in fine wine, and is active as a spokesperson, appraiser, auctioneer and panelist in the industry.
(editor's note - Gary is a former principal owner of Laurel Restaurant & Bar. Gary established Laurel in 1995, which he sold in February 2005).
back to New this Week.......Gary Parker Archives..........Home
___________Zagat Accoladed....&.... "Culinary Genius!" says The Social Diary's Scott Johnston____________
Proprietor Gary Parker of the WineSellar & Brasserie says "I consider myself a culinary crusader. I love to provide and promote epicurean pleasures to others through my restaurants, wine shop, and wine of the month clubs."
The Brasserie restaurant has been the recipient of the Wine Spectator Grand Award every year since it opened in 1989. This award acknowledges The Brasserie wine list as being one of the 95 best wine lists in the world today because of its depth and selections.
Warning ** photos, video and writing on this site are the
copyright of The Social Diary, San Diego Social Diary, margomargo.com and Margo Schwab.
no reproduction of any part or parts is allowed without written permission by Margo Schwab