7928 Ivanhoe, La Jolla * 858-805-5062 * www.purebarre.com

Fred Borrelli's Magical Mystery Tour!
(page 1 of 4)
There were go-go boots, Pucci dresses, short, short skirts, a lot of love beads and bell bottom jeans for the dress attire as guests arrived for Fred Borrelli's 60's theme birthday March 27th, 2010.
Fred and his wife Nancy, are community fixtures being very involved with the La Jolla Youth Soccer League, the Luau and Longboard Invitational for the Moores UCSD Cancer Center, and just about anything involved with the Scripps Institution.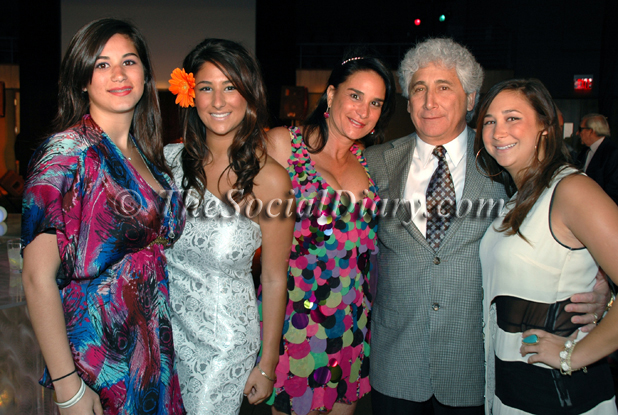 Bettina, Allie, Nancy, Fred, and Torie Borrelli
So keeping it close to home, guests were invited to the Scripps Institution Seaside Forum by the Scripps Pier for one heck of a party.
There were groovy sofas sprinkled about for lounging, and later plenty of great cuisine provided by the incomparable Giuseppe Catering.
Among the mix there were plenty of family including Diane Szekely (of the Rancho La Peurta family) and her boys, Fred and Nancy's very grown up girls Torie, Allie and Bettina, Fred's parents, and Nancy's mother Dora Saikhon. Close friends there included Tricia and J.R. Rhia, J.R. wore a cowboy hat, Molly McKellar, Mimi and Craig Swenson, aka 'Surfer Doc, Lyn and Stephen Krant, Lisa and David Casey, Valerie and Harry Cooper, Ted Waitt, and Sharon Ladeki.
Sharon was flying solo as husband Sami Ladeki of the Sammy's Woodfired Pizza and Roppongi Restaurants was in Washington D.C. Sharon did note that Sami has served President Barack Obama pizza before. That's Sammy's Pizza of course!
It was a fashion parade led by the Borrelli girls. Mom Nancy wore colorful sequined and short with stilettos. And the Borrelli trio of daughters chose short, short dresses, Allie's was one sleeved, and all towered with stellar platform heels.
More there included the engaged Elaine Robbs and Kelly Hooker, Anseth and Keith Richards, Anseth's company Creative Occasions produced the party, Gina and Rob Hixson, Maria and Bob Palko, Jane and Nick Wyer, Crystal McKellar and Mike Scafati, Joan Waitt, Margo Schwab and Scott Johnston, Cecilia and Santi Aguerre, Fernando Aguerre and his girlfriend, Shannon and Marc Van Buskirk, Melissa and Mark Grosvenor, and Angie and Rusty Preisendorfer.
That's Rusty of Rusty's surfboards.
There was a well done video encapsulating Fred's life (and hairstyles!) followed by dancing to the Beatles tribute band, the Magical Mystery Tour. The band was specifically chosen by Nancy Borrelli for its well done music retrospective, and those fabulous costumes starting with Sy Devore-ish suits to later Indian mystical to hippie.
The party rocked until well past mid-night, and in Borrelli tradition, continued at their nearby home.
P.S. - aside from charitable support, Fred Borrelli is President and Founder of Scorpion Bay Hotel, a premier surfing and fishin destination, and Black Dog Farms, a high quality producer of produce. Buzz is produce will be available for sale this May in fine stores and at Allen Field in La Jolla.
Please enjoy the photos.
Be advised strictly no downloading of photos. Please email purchase requests of photos you are in.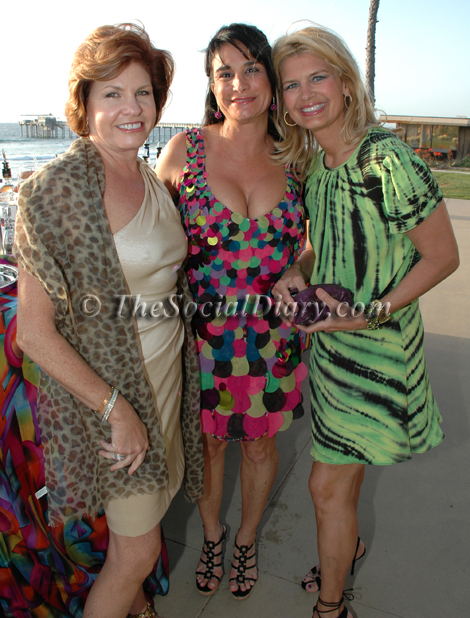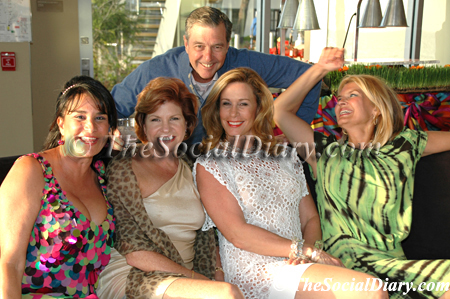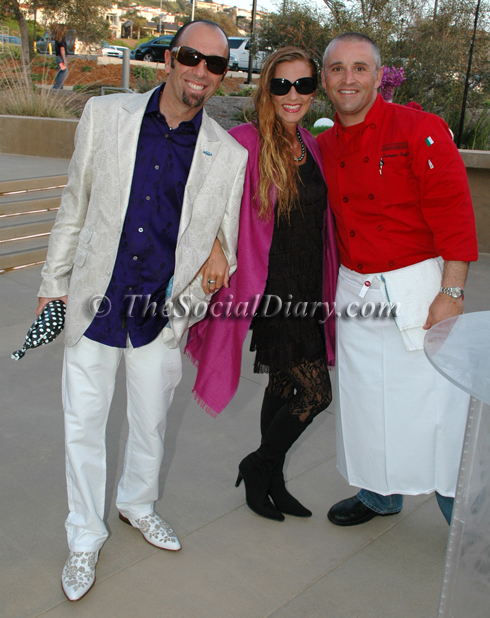 advertisement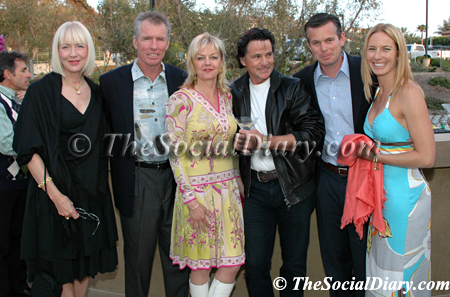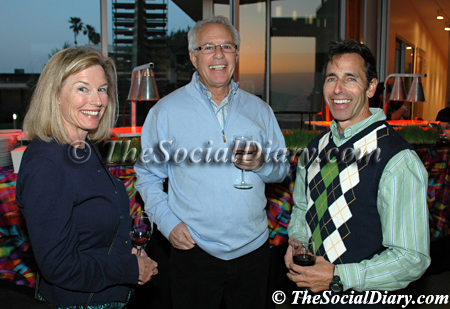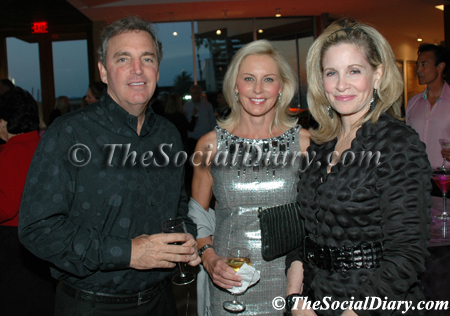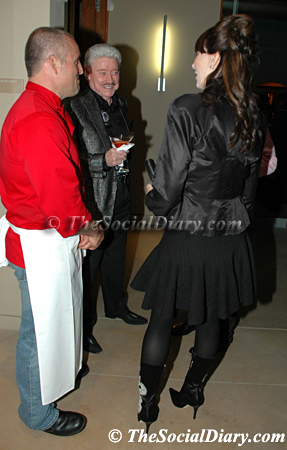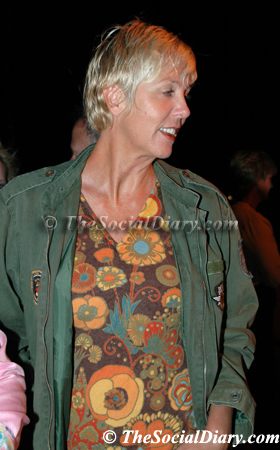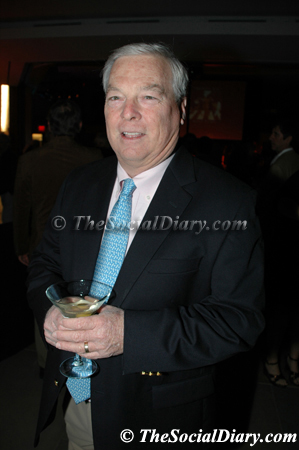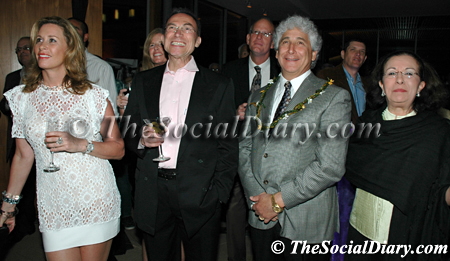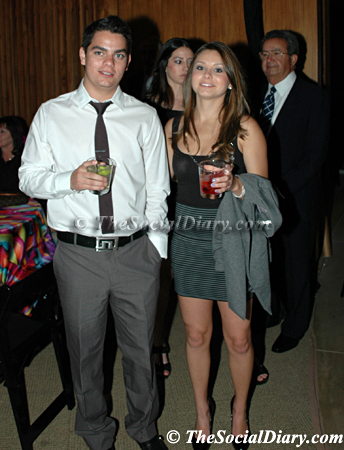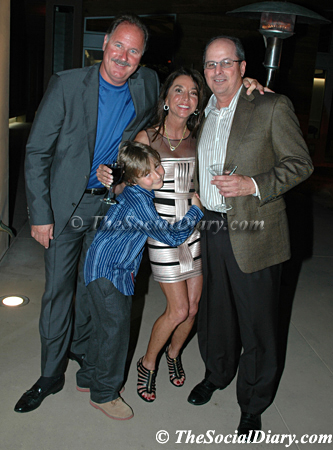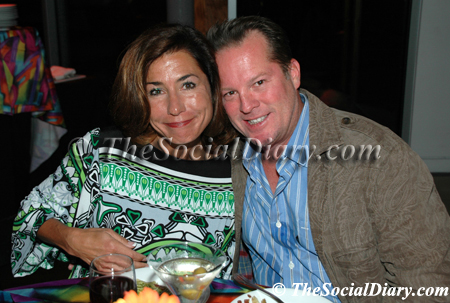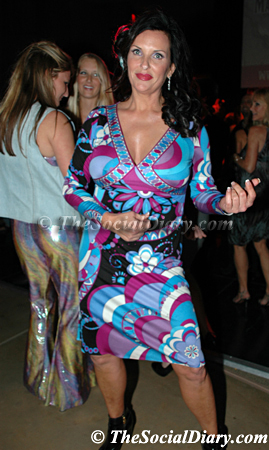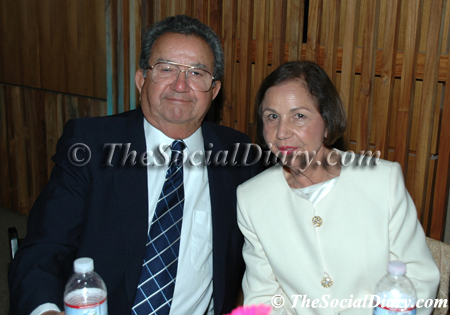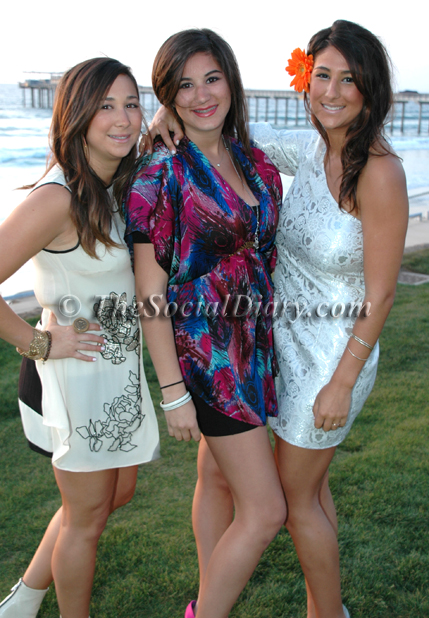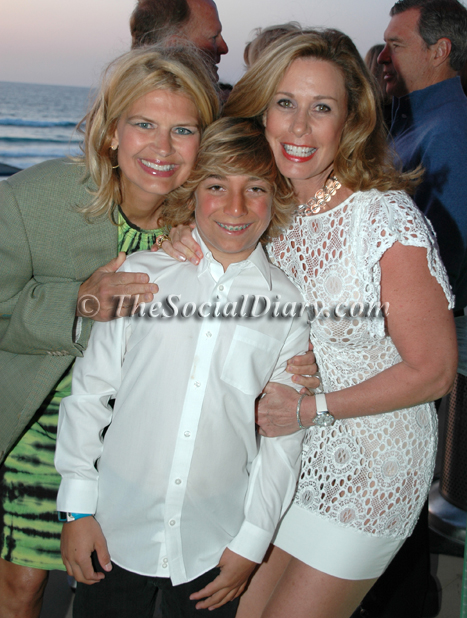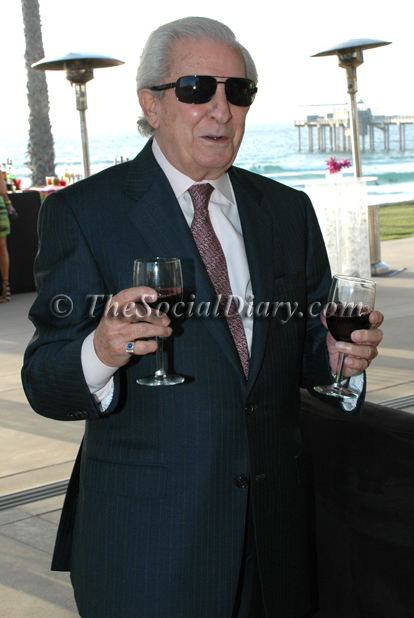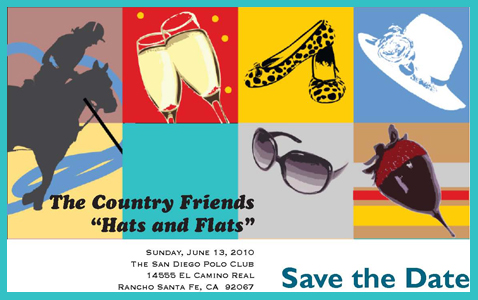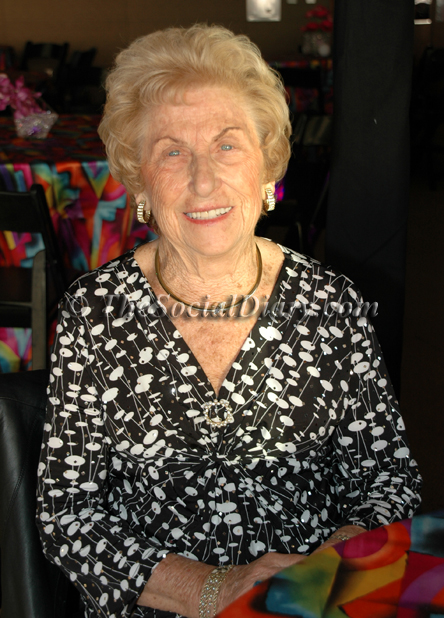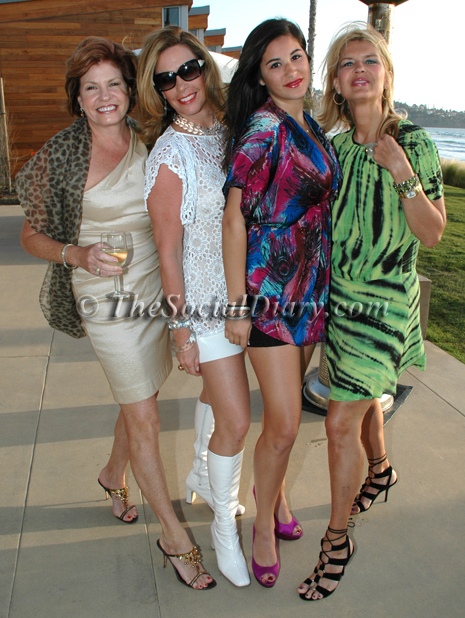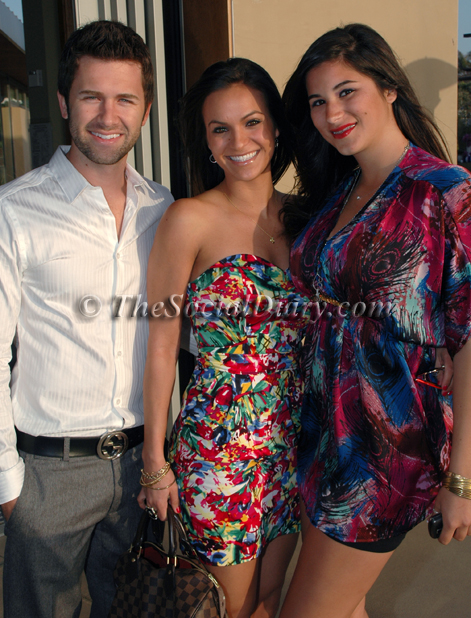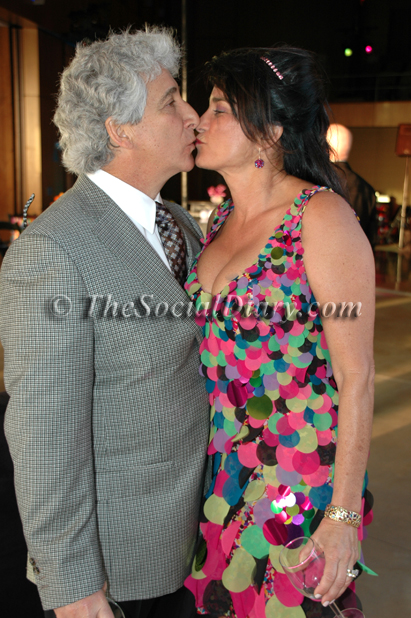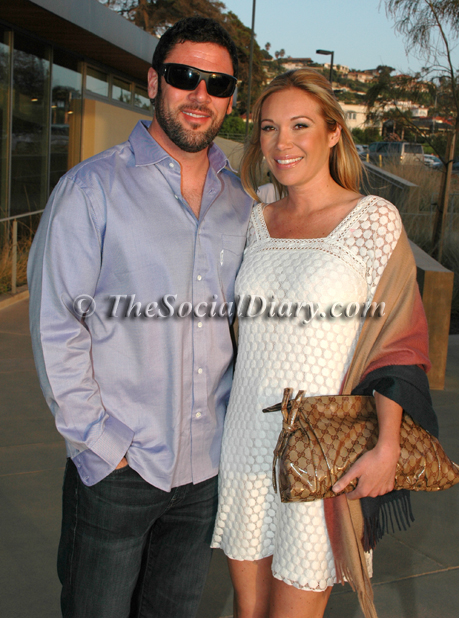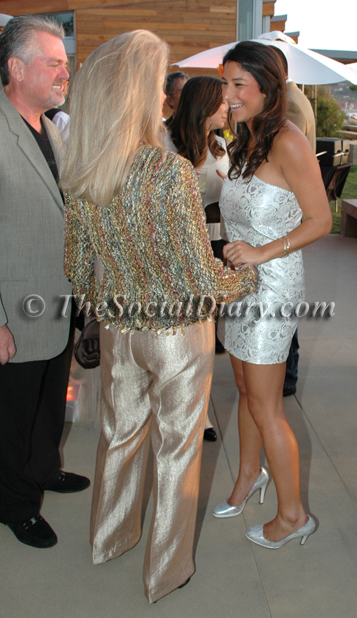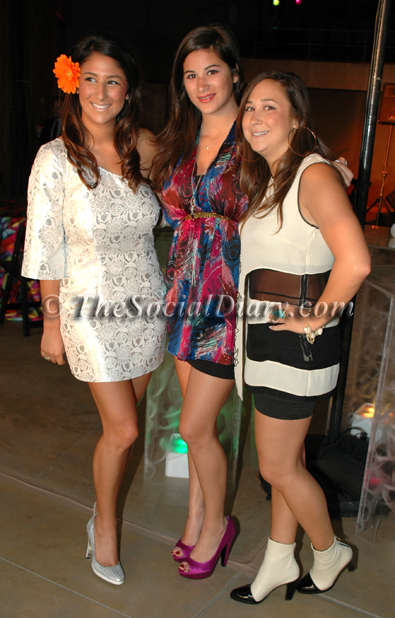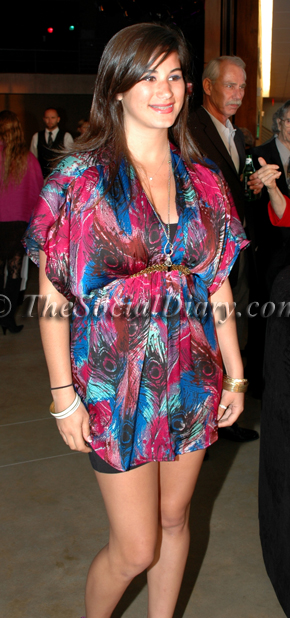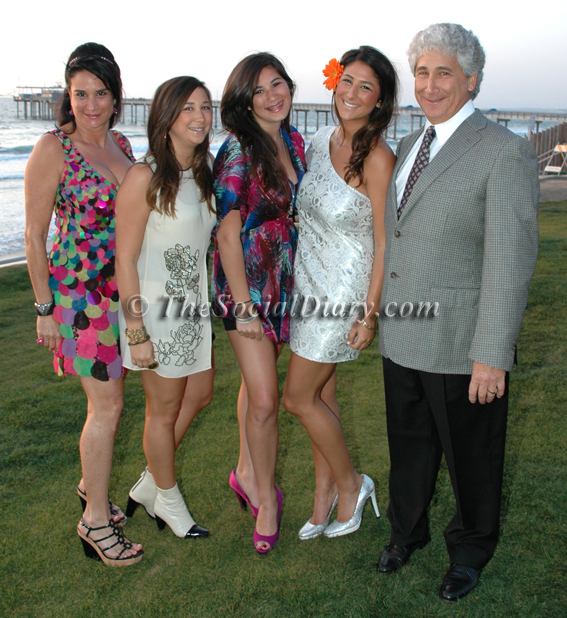 Please continue to view more Birthday Photos
Fred Borrelli's Birthday Photo s Page 1 - you are here
Fred Borrelli's Birthday Photos Page 2
Fred Borrelli's Birthday Photos Page 3
Fred Borrelli's Birthday Photos Page 4
reported by Margo Schwab
photoshopped by Scott Johnston
The Buzz
new motto
ADOPT AND WALK!!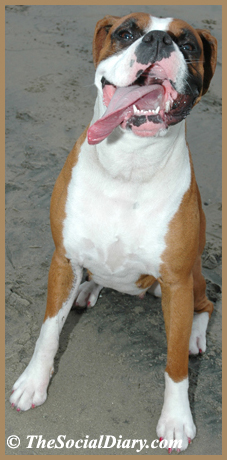 ____________________________________________________________
Photoshopping and Photography Services
Photos on this website available if it is of you
available by The Social Diary
~ 619-384-7333
email TheSocialDiary.com
_______________________________________________________________
Email Commentary to be added
* Margo Schwab, more formally known as Margaret E. Schwab, has produced, written, interviewed and photographed for various media organizations since 1989. Schwab attended Holton Arms School, La Jolla Country Day School and La Jolla High School. Schwab has a B.A. from Scripps College, spent a business internship with S.A.I.C., Science Applications International Corporation, and earned a Masters of Business degree, M.B.A., from the University of San Diego by way of Claremont Graduate School . Schwab additionally took college courses from Harvard University, and Syracuse University. Schwab volunteers for numerous charity organizations. She also continues to support animal organizations and the prevention of people and animal abuse. Schwab is the editor of The Social Diary.
Margo Schwab and Scott Johnston of The Social Diary are pleased to announce partnerships with the Arthritis Foundation of San Diego County, Country Friends, the San Diego American Heart Association, and the San Diego Humane Society.
San Diego's The Social Diary would like to say a special thank you to our advertisers.
Valerie and Harry Cooper supporting the San Diego Opera
Valerie and Harry Cooper supporting The Museum of Contemporary Art San Diego
Judith C. Harris, Blair Harris, and Robert Singer, MD supporting the
Dian Fossey Gorrilla Fund International
Old Globe Theatre
Rancho Coastal Humane Society
Lisa Shapiro of Pure Barre La Jolla
Dr. Laurie Marker of The Cheetah Conservation Fund
H. Moradi Fine Jewelers on Prospect Street in La Jolla
Pamela Pogue of Juelerie
Kary Favish of the Worth Collection
Diana Cavagnaro of Designer Millinery
Jordan of Jordan Art Couture and Animal Fashions by Jordan
Lizz Russell of The Lizz Russell Collection
Gary Parker of WineSellar & Brasserie
Owner and Chef Pasquale of Cafe Milano
Kevin Smith of Extreme Pizza in La Jolla
Jeremiah Sullivan of Neptunic Sharksuits
Drs. Sue and John Morizi of The Animal Hospital of La Jolla
Eugene Ladopoulos of Mistra Estates Olive Oil
Warning ** photos, video and writing on this site are the
2010 copyright, all rights reserved, of The Social Diary LLC and its subsidiaries.
no reproduction of any part or parts is allowed without written permission by The Social Diary