~ The Social Diary ~
~~~~~~~~~~~~~~~~~~~~~~~~~~~~~~~~~~~~~~~~~~~~~~~~~~
A Look Back at the Best Events of 2006 -
Evva's 40th Birthday Luau Celebration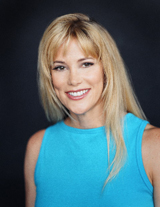 photo credit - Jeremiah Sullivan
February 9th , 2007
The Social Diary Columnist & Photographer Margo Schwab
Engaging, brilliant, and celebrating 40 years luau style. That was Evva Fenison in early September celebrating with a few hundred friends and family at the Fenison estate in Point Loma. With sweeping backdrop views over San Diego's waterfront, guests arrived in their luau best. Cool tropical drinks at the bar were popular, as was the luau buffet. To top it off the very popular band, Island Breeze with Ray Treppa played just the right musical fare.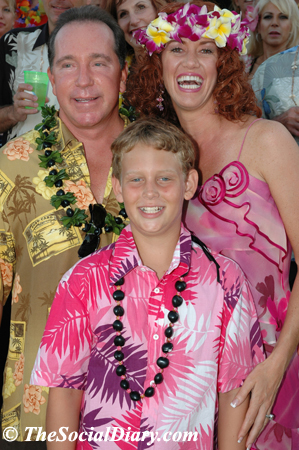 Evva Fenison with her family
Dancing, cake, and loving tributes by Evva's husband Mike Fenison added to the fun. And there were a few Polish birthday songs to boot. You see, Evva's heritage is Polish on her Mother's side, and celebrity I'm told on the QT, on her Father's. But let Evva tell you that story if you can get it out of her!
Evva, as Founding Partner and President of Evvro International, is known in the business circles as a highly respected producer in franchise oriented presentations and sales. Within her circle of friends, she is regarded as the convivial hostess with pizzazz!
Enjoy the photos of this terrific celebration of Evva's birthday!
Polynesian lovely greeting guests ** Tropical flowers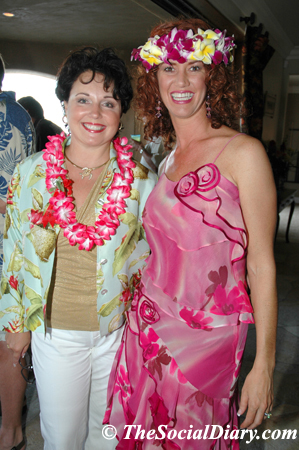 Cathy with Evva Fenison
Cindy and Tom Warwick ** Evva and Mike Fenison
Kids watching the birthday cake arrival ** Evva Fenison and Mike with friends and birthday cake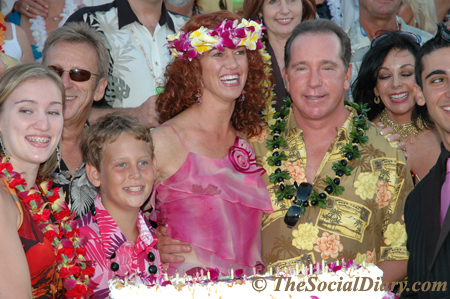 Guest with Thom Tullis of TravelMed, Tom Warwick and Scott Johnston ** Cindy Warwick and guest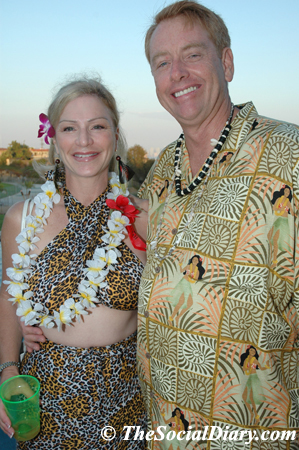 Karina Lion of Liontel Global Partners and Thom Tullis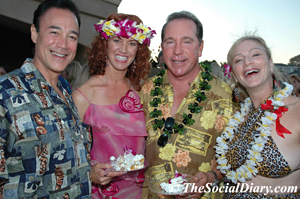 Scott Johnston with Evva Fenison, Tom Warwick and Karina Lion
* Margo Schwab has produced, written, interviewed and photographed for various media organizations since 1989. Schwab has a college degree from Scripps College and a Masters of Business degree from the University of San Diego. Schwab volunteers for numerous charity organizations. She also continues to lobby for water safety and for family violence mitigation. Schwab is the owner and publisher of The Social Diary. Margo is currently writing a book based on La Jolla.
back to New this Week.....Margo Schwab Archives...... Home
Warning ** photos, video and writing on this site are the
copyright of The Social Diary, San Diego Social Diary, margomargo.com and Margo Schwab.
no reproduction of any part or parts is allowed without written permission by Margo Schwab