Scorpion Bay Hotel, Private, Picturesque ........VIP and Club Memberships Available >>> Scorpion Bay Hotel
founded by Fred Borrelli
~~~~~~~~~~~~~~~~~~~~~~~~~~~~~~~~~~~~~~~~~~~~~~~~~~~~~~~~~~~~~~~~~~~~~~~~~~~~~~~
~ The Social Diary ~
~~~~~~~~~~~~~~~~~~~~~~~~~~~~~~~~~~~~~~~~~~~~~~~~~~~~~~~~~~~~~~~~~~~~~~~~~~~~~~~~~~~~~~~~
Alzheimer's Gala 2008
"My Dress Looks Like A Disco Ball" - Audrey Geisel
'Disco Ball' was the theme for 2008 Alzheimer's Association Gala May 10th, 2008 at the Manchester Grand Hyatt. Guests arrived in 'disco chic' causing quite a few Studio 54 flashbacks.
Flashing, sparkling and dazzling were Constance Hughes, Maggie Watkins, and Audrey Geisel. Rick Wildman dazzled in Travolta 'Night Fever' chic.
Gala Chairpersons Susan Kazmarek-Biddick and Craig Biddick chose a pink, petaled and layered Kay Unger dress and sparkly bow tie respectively.
And there were more important sorts there. They included founding Chair Darlene Shiley, Honorary Chair Virginia Monday, Rana Sampson and Mayor Jerry Sanders, Commissioner Laurie Black, Bea and Bob Epsten, Lael and Jay Kovtun, Donna Thal, Bob Watkins, husband of Maggie, Gail and Marty Levin, Gayle and Steve Francis, Sook and Ron Hansen, Ken Kramer, Marianne Kushi, Susan Turnbull, Crystal Watkins, Wanda Kaufman and Richard Levi.
Wanda was wearing an 'unforgettable' sparkler from Richard.
The evening celebrated "Young Scientists" at the Memories in the Making "Disco Ball." Kind of a mouthful but all with a poignant purpose. The Alzheimer's Association San Diego/ Imperial Chapter's mission is to "eliminate Alzheimer's disease through the advancement of research; to provide and enhance care and support for all affected; and to reduce the risk of dementia through the promotion of brain health. The Chapter provides free services, including support groups, educational seminars, 24-hour Helpline, research library, Care Consultations," and more.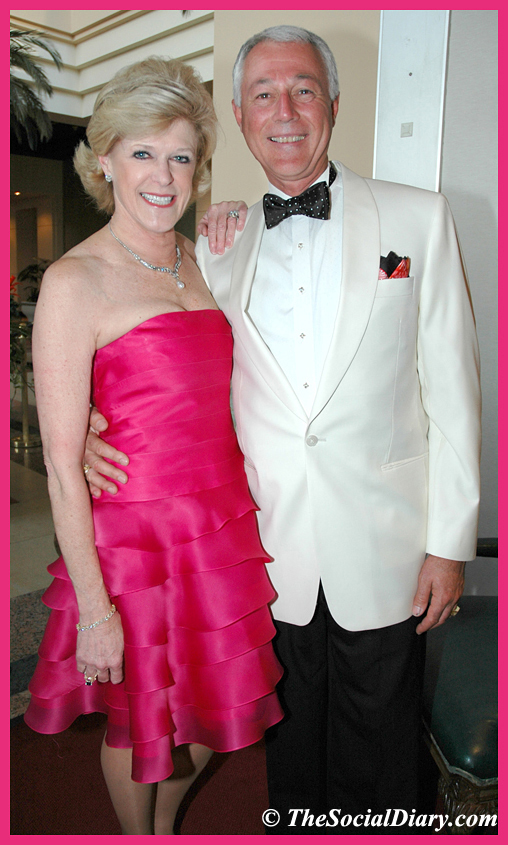 Gala Chairs Susan Kazmarek-Biddick and Craig Biddick
Guest ** Gayle Francis ** Guests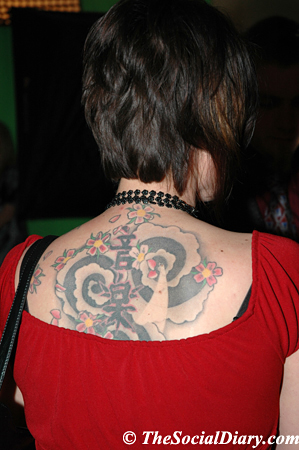 Guest
Steve and Gayle Francis ** The very "CONNECT" - ED Duane and Renee Roth
Jay and Lael Kovtun ** Cynthia Kronemyer ** Audrey Geisel with Gail and Marty Levin
Constance Hughes and Guest
Larry Scott ** Susan Kazmarek-Biddick ** Laura Bradley and Fred Applegate
Rick Wildman and Constance Hughes ** Guests
Sook Hansen ** Maggie and Bob Watkins
Reinette and Marvin Levine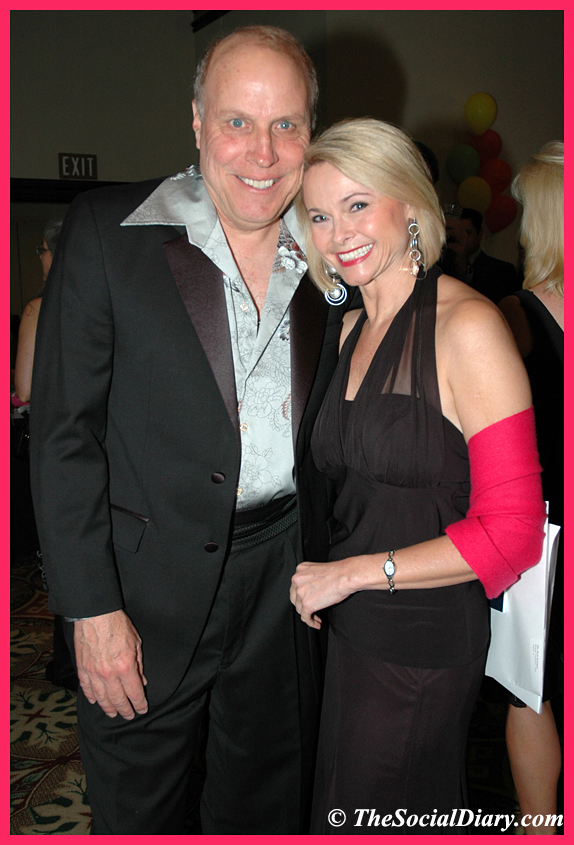 Ken Kramer and Pat Brown
To learn more please visit www.sanalz.org
reported by Margo Schwab in a silver disco dress
* Margo Schwab, more formally known as Margaret E. Schwab, has produced, written, interviewed and photographed for various media organizations since 1989. Schwab attended Holton Arms School, La Jolla Country Day School and La Jolla High School. Schwab has a B.A. from Scripps College, spent a business internship with S.A.I.C., Science Applications International Corporation, and earned a Masters of Business degree, M.B.A., from the University of San Diego. Schwab volunteers for numerous charity organizations. She also continues to support animal organizations and the prevention of people and animal abuse. Schwab is the editor of The Social Diary.
Warning ** photos, video and writing on this site are the
copyright of The Social Diary, San Diego Social Diary
no reproduction of any part or parts is allowed without written permission by The Social Diary