RITZ 2015 ...PENGUINS ROCK!!
More Social Diary Event Coverage ....HOME
A lot of animal loving people dressed in animal themed attire came out to support the San Diego Zoo June 20th, 2015.
Over $15 million has been raised since the event's inception in 1984 for the Zoo's exhibits and Global Wildlife Conservancy programs.
This 32nd anniversary had the new seashore Penguin Beach as the beneficiary. The exhibit is in the Conrad Prebys Africa Rocks Complex.
And rock the event did with the Wayne Foster Orchestra taking guests to a new level of 'animal fever.'
Among the mix were Co-Chairs Vicki and Chris Eddy, loved his jacket, as well as Chris and Craig Andrews, Lisa and Raul Albanez, Peggy Matthews, Pat and Bob Whalen, and Joy and Jim Furby.
Enjoy the photos!
BE ADVISED, NO DOWNLOADING, PUBLISHING, BROADCASTING, PRINTING OR COPYING OF PHOTOS OR CONTENT Please email purchase requests of photos you are in.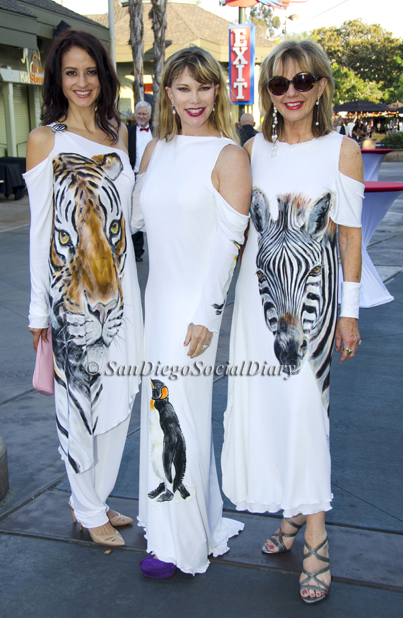 Beautiful model Elsa with Margo Schwab and Jordan... all in Animal Fashions by Jordan!!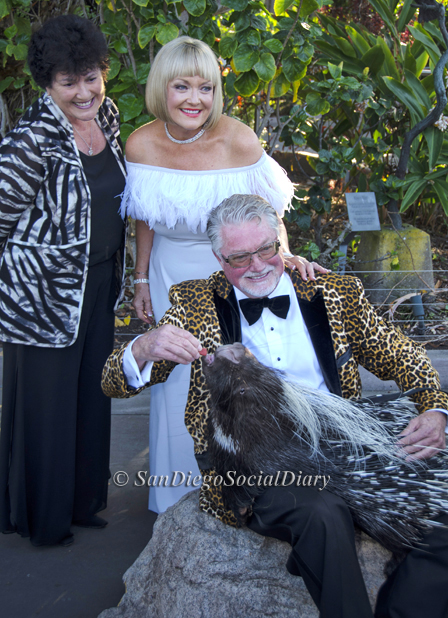 Event Chairs Vicky and Chris Eddy ... with a thrilled to the quill porcupine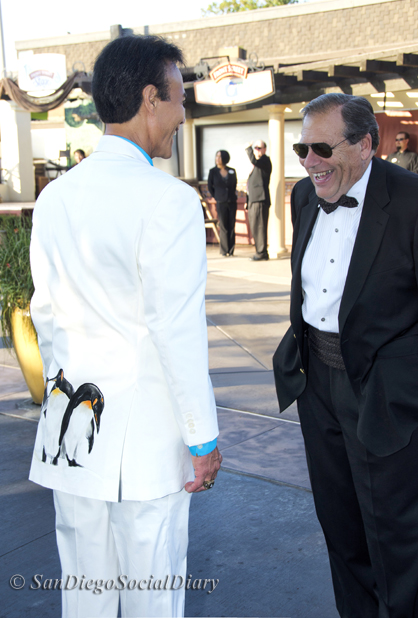 David Masterjohn getting wowed by Scott Johnston's 'Penguins by Jordan'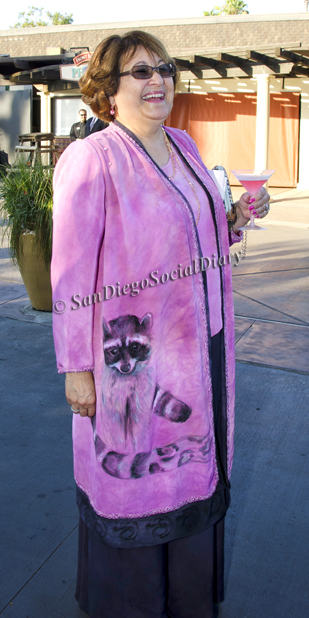 Rita Myer in hand painted Jordan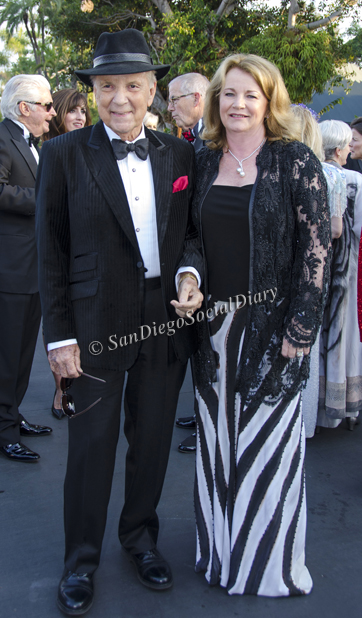 Yes they ROCK!! . Conrad Prebys and Debra Turner, Debra is wearing Jordan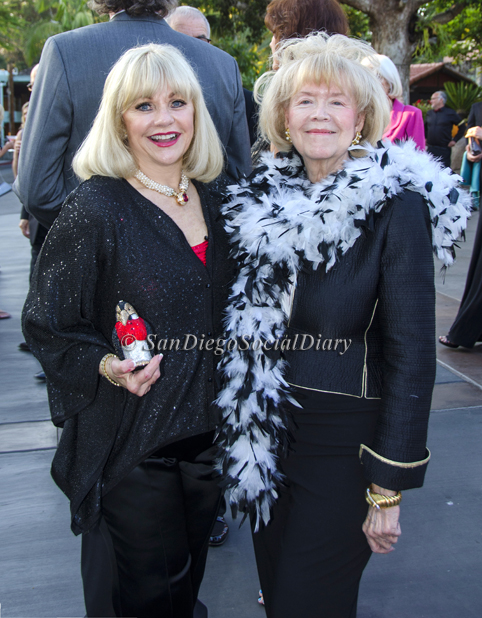 Jeanne Larson of the Collector Fine Jewelry with Jacquie Powell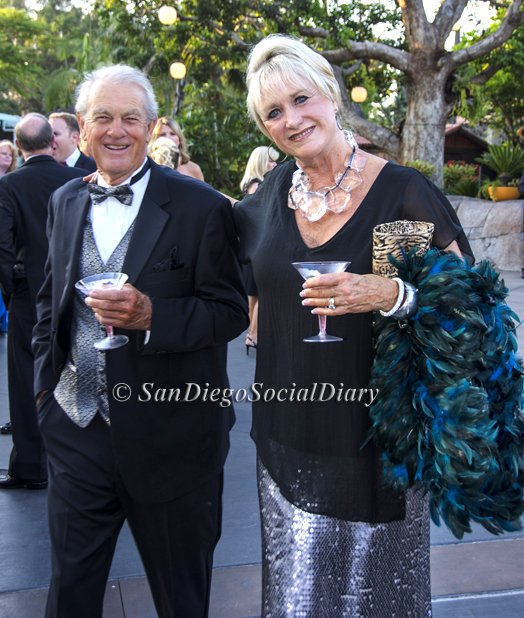 Tom and Rosemary Rodger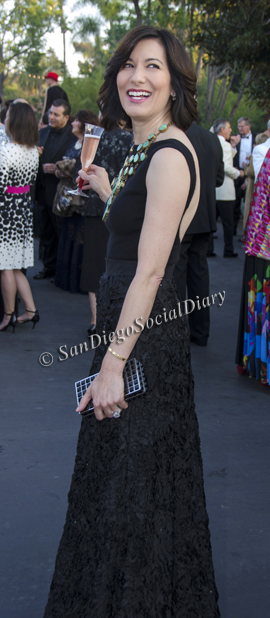 Emma Zuckerman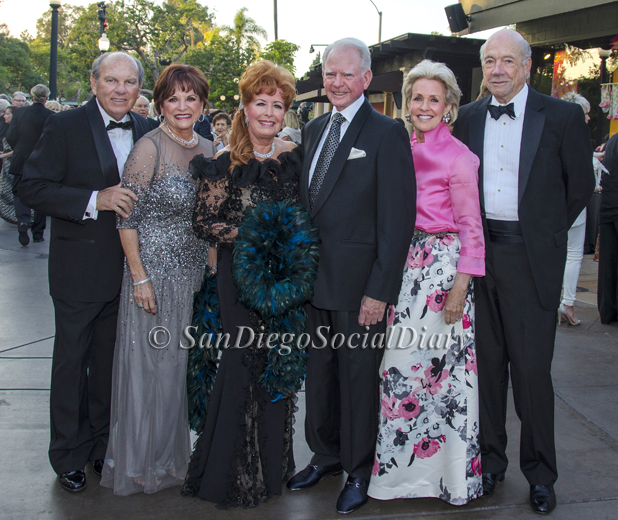 Dianne and Jim Bashor with friends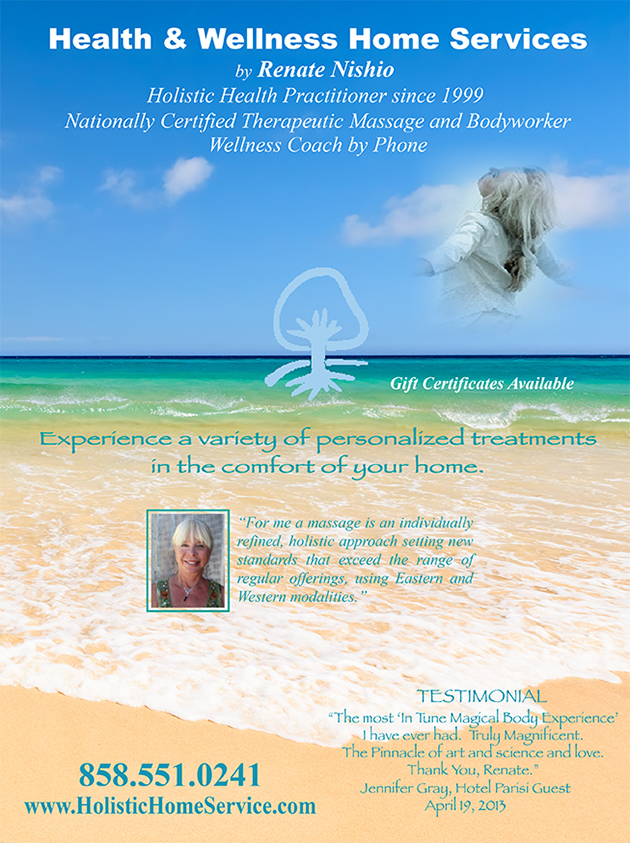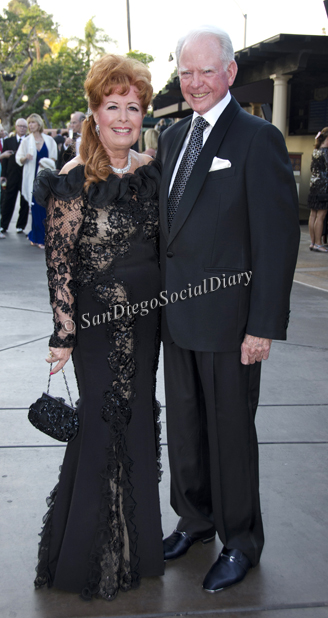 Dianne Bashor in Fe Zandi with her husband Jim Bashor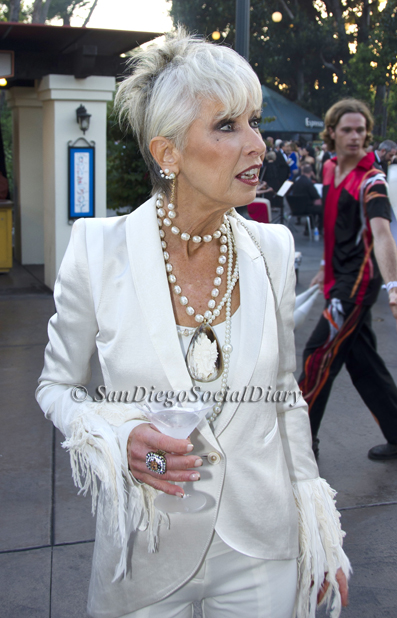 Cornell Bastarache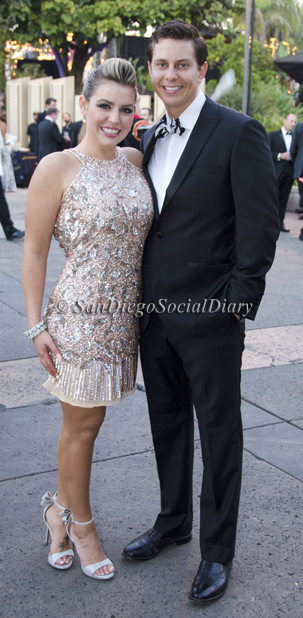 The soon to be married Brittany and James Shiperly!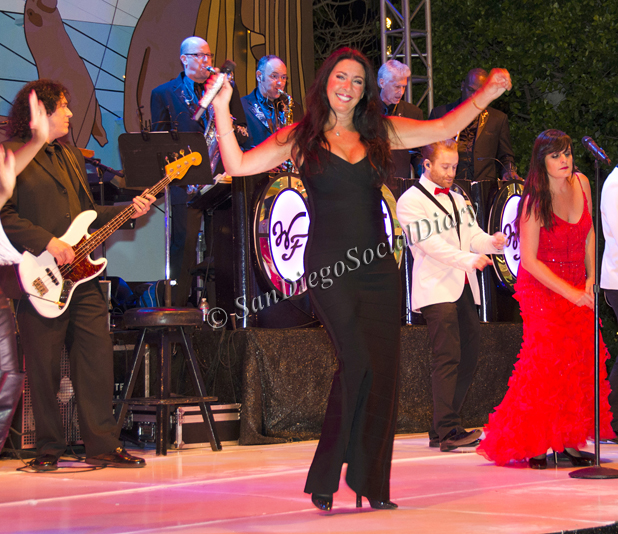 Jacqueline Foster Rocks!!. with the one and only Wayne Foster Music and Entertainment.... ie. Dancing!!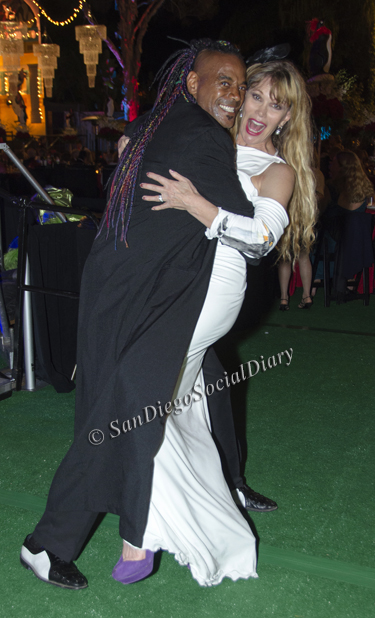 Busted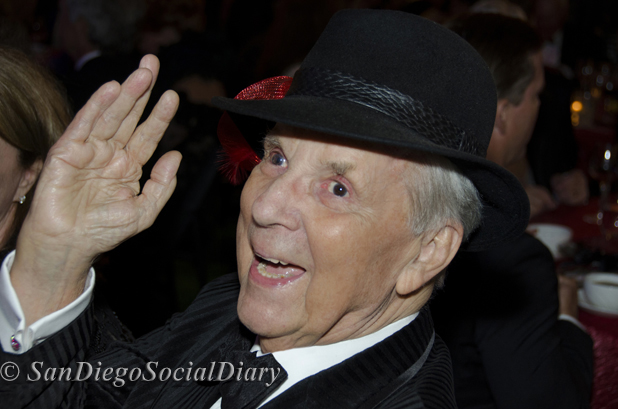 The one and only... The Conrad!!.. Conrad Prebys!
SOCIAL DIARY book #4 ...arriving AUGUST 2015!
FLASHBACK >> Rancho Coastal 2010
Follow us on Twitter twitter.com/SocialDiaryMag
Follow us on Facebook facebook.com/#!/margo.schwab
More Social Diary Event Coverage ....HOME
reported and photographed by Margo Schwab
publishing support and photoshopping by Scott Johnston
Please join us for fun informative updates on Twitter and Facebook

Email Commentary to be added
email SocialDiaryMargo@gmail.com
* Margo Schwab, MBA, more formally known as Margaret E. Schwab, has produced, written, interviewed and photographed for various media organizations since 1989. Schwab attended Holton Arms School, La Jolla Country Day School and La Jolla High School. Schwab has a B.A. from Scripps College, spent a business internship with S.A.I.C., Science Applications International Corporation, and earned a Masters of Business degree, M.B.A., from the University of San Diego by way of Claremont Graduate School . Schwab additionally took college courses from Harvard University, and Syracuse University. Schwab volunteers for numerous charity organizations. She also continues to support animal organizations and the prevention of people and animal abuse. Schwab is the editor and co-owner of The Social Diary.
Margo Schwab and Scott Johnston of San Diego Social Diary are both members of the La Jolla Beach & Tennis Club (Margo Schwab since 1974) and both are members of the University Club, Morgan's Run, and its worldwide ClubCorp Compass Society. Margo Schwab and Scott Johnston are Police Press credentialed by the Chief of Police.
Warning ** photos, video and writing on this site are the
2015 copyright, all rights reserved, of The Social Diary LLC and its subsidiaries includingno reproduction of any part or parts is allowed without written permission by The Social Diary LLC
San Diego Social Diary LLC All rights reserved 2015 (This material may not be published, broadcast, rewritten or redistributed)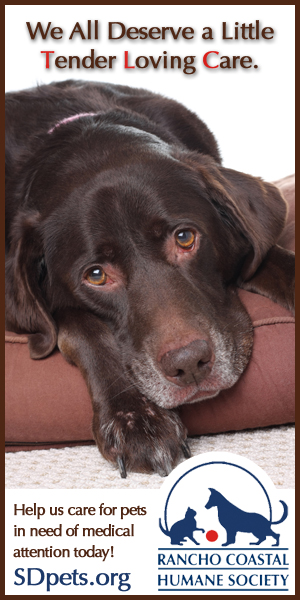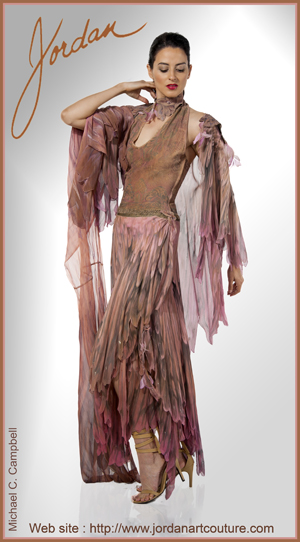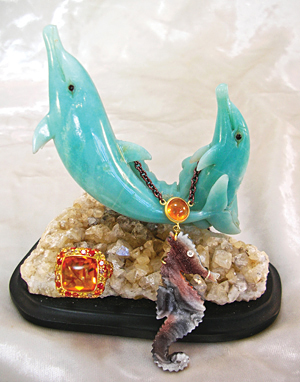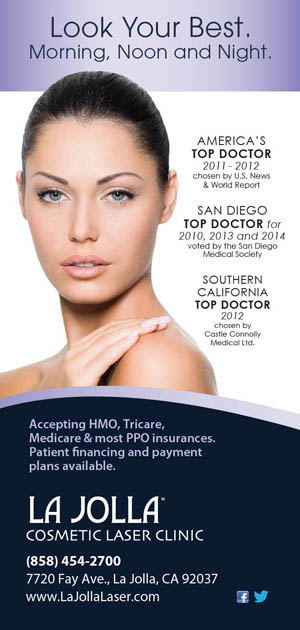 _________________________
For Advertising, please
your inquiry.
Ask about how you can support your favorite organization!
_________________________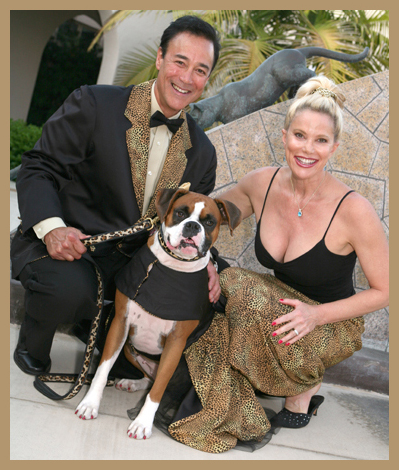 Collector's Edition Books, On-line, Leading San Diego's Social Scene
Scott Johnston, Margo Schwab and Kima serving up San Diego Social Coverage!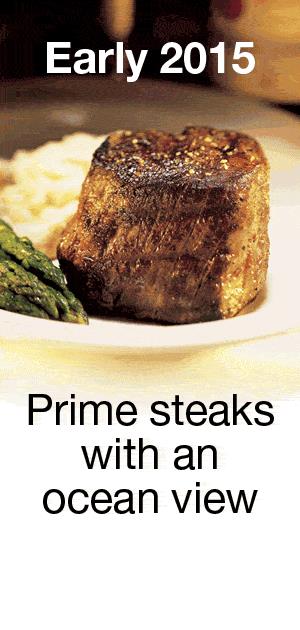 San Diego's The Social Diary would like to say a special thank you to our advertisers.
San Diego Social Diary would like to say a special thank you to our advertisers
BOWERS JEWELERS LA JOLLA 858-459- 3678
GIUSEPPE'S FINE RESTAURANTS AND CATERING
SCRIPPS - PREBYS CARDIOVASCULAR INSTITUTE
EUGENE LADOPOULOS OF MISTRA ESTATES OLIVE OIL