advertisement
Scorpion Bay Surfing and Fishing Club Scorpion Bay Hotel available too! ... founded by Fred Borrelli

_______________________________________________________________________________________________________________________

all photos and content are the strict copyright 2009 of TheSocialDiary.com
no downloading!! photos are available for purchase if it is of you!
Preuss School UCSD Celebrates 10 Years
~
"It was a 'celebration of the past and a commitment to the future' of the School." - Bob Dynes


The evening was appropriately themed Inspiration as supporters of the Preuss School UCSD gathered at the new Scripps Institution's Seaside Forum in La Jolla. The April 17th, 2009 event celebrated 10 years of the school's rigorous college preparatory programs for economically disadvantaged but intelligence driven students. The Preuss result, a stellar 4 year college admissions rate. 90%!!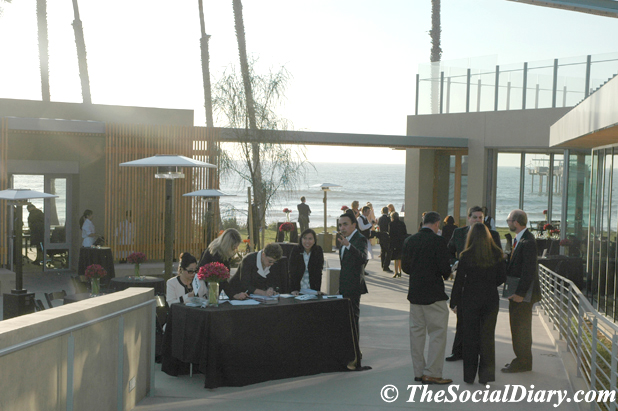 The Seaside Forum Entrance at the Scripps Institution of Oceanography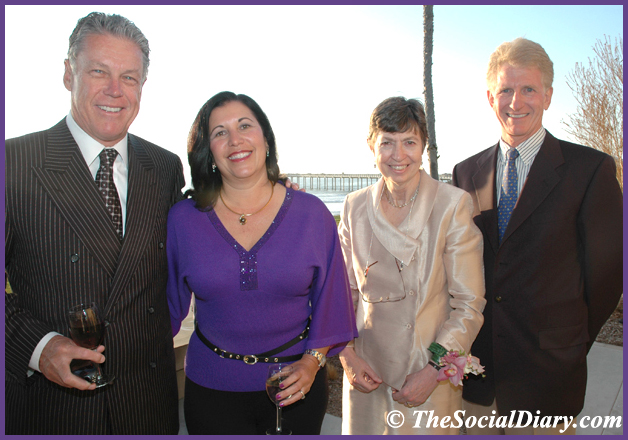 Tom Lang and Event Co-Chair Linda Lang, with UCSD Chancellor Marye Anne Fox and Event Co-Chair Wain Fishburn
Among the mix there were Ann and Bob Dynes. Bob is a first generation college graduate, a former Chancellor of UCSD, a former President of the University of California, and a current UCSD Professor of Physics. Ann Parode Dynes is the former Campus Counsel for UCSD.
More there included UCSD Chancellor Marye Anne Fox and Jim Whitesell, Anne Otterson, Malin Burnham, Bea and Bob Epsten, Preuss School Founders Peggy and Peter Preuss, Sue and Rick Barrett, Robin and Henry Nordhoff, Kim Penny and Bob Ludwig, Renee and Duane Roth, and Sheri and Dr. Stuart Jamieson.
Sheri Jamieson had this to say. "The Party for the Preuss School was an exciting evening to share with friends and to honor all those who made this school become a reality. It was a very fun event in a beautiful setting and for a very good cause!"
Ann Dynes agreed. "I loved the combination of two wonderful accomplishments achieved by UCSD: the spectacular venue there at SIO (Scripps Institution of Oceanography) and the School. Such home runs!"
And the evening put the spotlight one such home run winner in the educational field.
Preuss Class of 2004 and 2008 MIT Graduate Jesse Lopez spoke of his Preuss educational experience. He is now working for the prestigious Monitor Group in NYC. Jesse received a standing ovation. And Jesse's parents Maria and Alvaro Lopez were present and beaming with pride.
Anne Middleton added this. "Jesse Lopez was the highlight of the evening for me. Hearing him talk about his family's simple beginnings - picking strawberries in the fields to his going to Preuss and eventually graduating from MIT was so moving. I was also touched by several adults who have been mentoring and tutoring Preuss students since the school's inception."
Guests enjoyed a Waters Fine Catering for the cocktail reception followed by dinner. For the seaside reception there were Smoked Salmon Grisinni with Meyer Lemon Zest and Chives, Spinach Pizettas with French Feta and Fresh Herbs and Heirloom Tomatoes, some very bite size Phyllo Snaps with Artichoke, and mini New York Ruebens.
The dinner started with a Spiced Pecan Salad with Peppers and Wild Arugula Organic Greens drizzled with Laura Chenel's Goat Cheese and Citrus Vinaigrette, Fra'Mani Pancetta Roulade with a Pinot Demi Glace plated with Tarragon Super Luxe Potato Purée, Purple and Green Cauliflower, Nantes Carrots and Fresh Origins' Mirepoix Greens. Dessert was a simple and delicious Lemon Curd Tart with Raspberries
Dinner was followed by a musical celebration by the Preuss School Honors Choir.
A green flash was seen earlier at sunset by guest Bob Epsten. It must have been a good omen of things to come.
Over $200,000 was raised that evening as auctioneer Bill Menish coaxed some big dollars out during the live auction.
Joan and Irwin Jacobs won a week's luxury cruise aboard The World cruise ship for $26,000, and Darcy and Robert Bingham put up the wining paddle for another accommodation aboard the ship for a cool $20,000.
Peter Preuss put up his bidding paddle for a week in a luxe home in Cabo. It was his for $13,500!
Auctioneer Bill Menish, who has seen quite a few charity gatherings had this to say. "Generosity overflowed at The Preuss School UCSD 10th Anniversary Benefit. It is an example of amazing support for an exceptional school."
Duane Roth summed up the 10 year celebration well. "10 years ago, none of us could have predicted the remarkable success that has unfolded with the Preuss school. Cecil Lytle's vision, Bob Dynes persistence, Peter and Peggy's enabling gift and Doris Alvarez's leadership culminated in going from an idea to a top 10 ranking in the United States. This is an experiment that went terribly right!"
The following is an exerpt from the Preuss School website.
"The Preuss School UCSD is designed to be a rigorous college preparatory educational program. Through tutor-assisted teaching, a single-track macro curriculum required for all students, small classes and an extensive use of technology and teamwork, the overarching goal of the school is to create a highly enriched secondary school. Preuss will prepare its graduates to distinguish themselves academically so that they will be competitively eligible for admission to the University of California and other similarly selective four year colleges and institutions of higher learning.

Above all, The Preuss School UCSD must provide an environment of high expectations where students are continually encouraged and empowered to develop a greater sense of confidence through self-sufficiency and pride in their academic accomplishments.

The school fosters a culture of intellectual risk-taking. The students are taught the art of questioning and logical and critical thinking, with the hopes that they will sustain a lifelong intellectual curiosity and dedication to continual learning.

The Preuss School's mission includes the development of strong character, healthy lifestyles, good judgment, ethical behavior and instilling a sense of service to one's home community. We believe that the family, neighborhood institutions and school all share responsibility for encouraging young people to develop as both scholars and citizens."
To learn more about the Preuss School, please visit http://preuss.ucsd.edu/
Please enjoy the photos!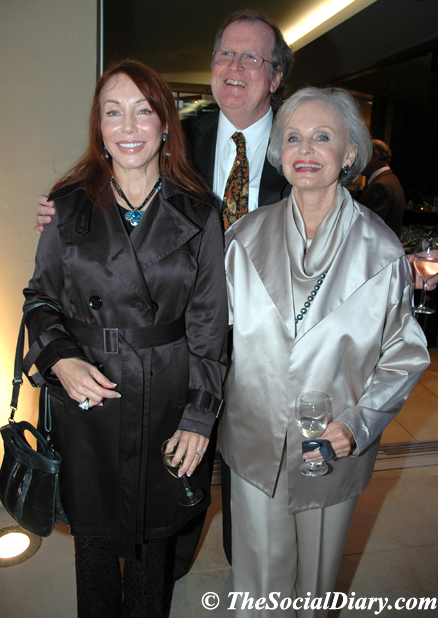 Sheri Jamieson with Peter and Peggy Preuss
Catherine aka Kitty Mackey ** Dr. Stuart Jamieson with Peter Preuss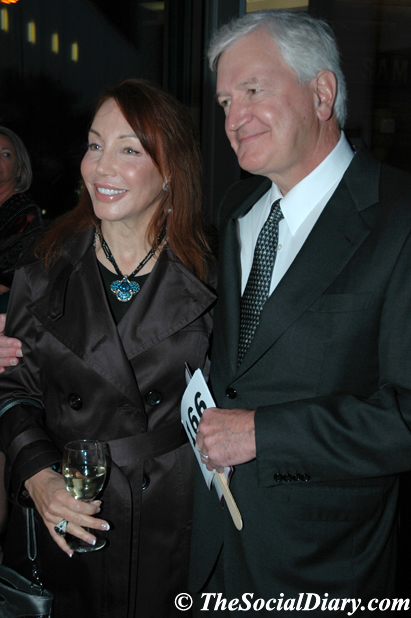 Sheri and Stuart Jamieson
Rick Barrett with Peggy Preuss and Sue Barrett ** Margrit Boucher with Robert Bingham and Anne Otterson
Bob and Bea Epsten ** Peter Preuss speaking with Sheri Jamieson
Judy Peters with Alan Portela ** Sue Barrett
Peter Preuss with Wain Fishburn ** Bea Epsten and Debby Fishburn
Bob Epsten with Anne Middleton ** Malin Burnham with Peter Preuss
Irwin Jacobs answering a guest's question **Sue and Rick Barrett
The Dinner Table Setting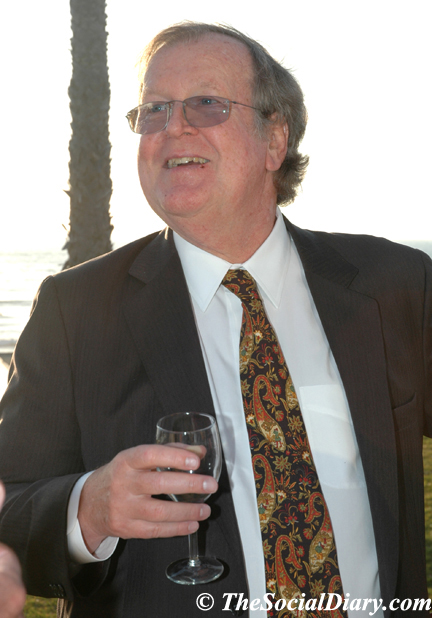 Peter Preuss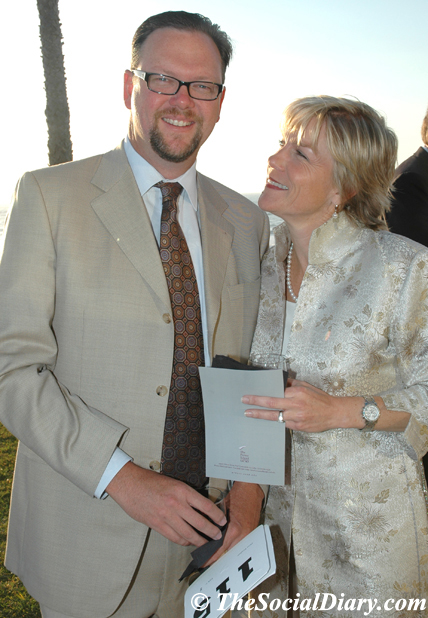 Robert and Darcy Bingham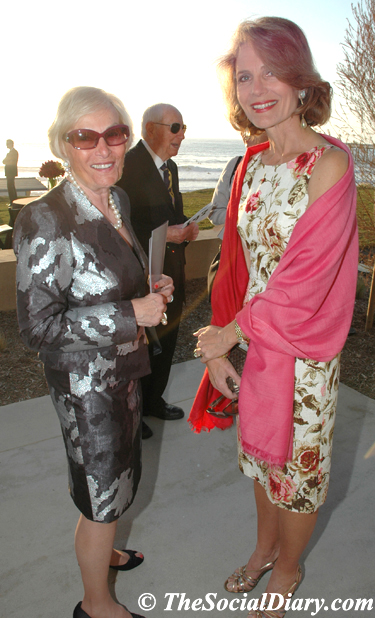 Bea Epsten and Debby Fishburn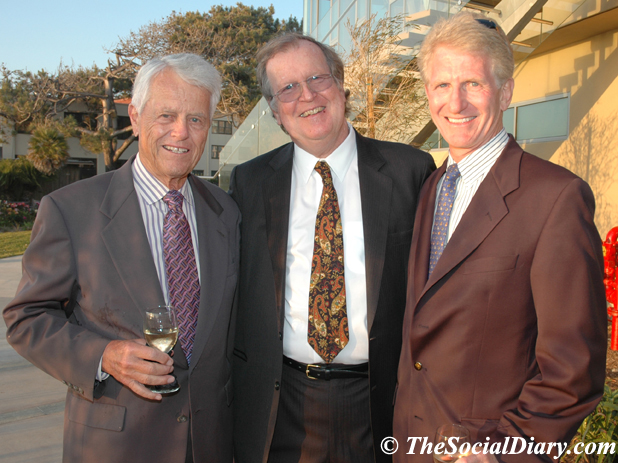 Malin Burnham with Peter Preuss and Wain Fishburn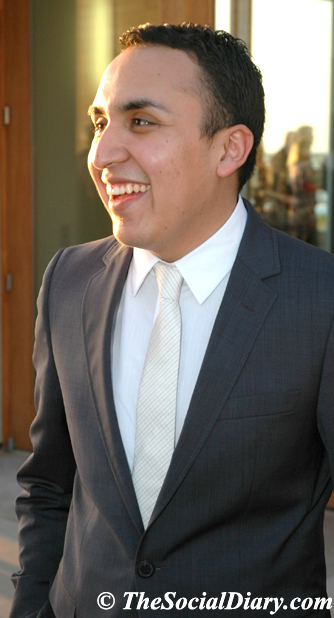 Featured Speaker Jesse Lopez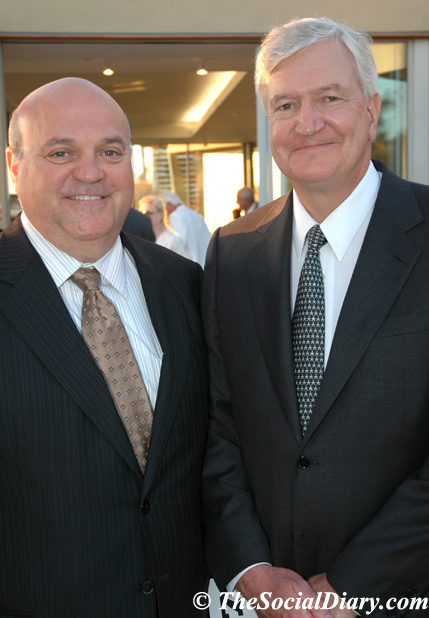 Ted Roth and Stuart Jamieson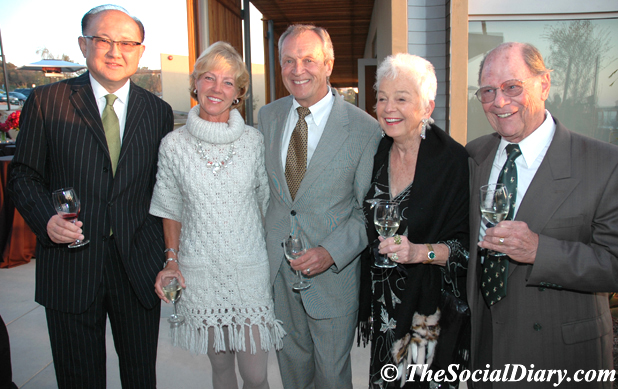 Victor Woo with Ann and Bob Dynes, and Molli and Arthur Wagner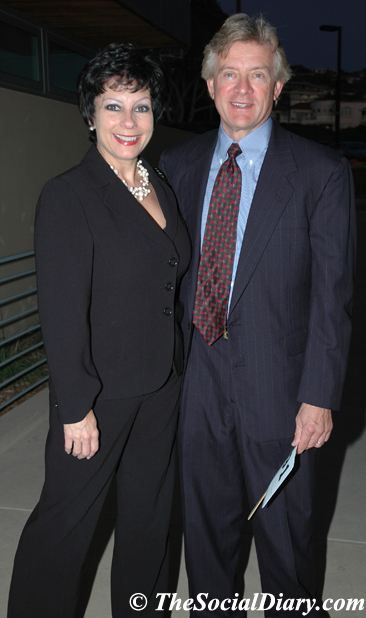 Kim Penny and Bob Ludwig
The Buzz
At the Preuss event, one of the servers was a graduate of Preuss. She is proudly about to graduate from UCSD!
.....Investing in Marriage....
San Diego couple Tanya and Charles Brandes of Brandes Investment Partners just celebrated their wedding anniversary in NYC. This couple knows a thing about investing and donating. When they married, they had Sir Elton John perform. It took a $3 million dollar donation to Elton's Aids campaign. And worth every dollar it was! A good marriage is always a good investment. Happy Anniversary you two!
..... San Diego Opera is garnering some $Support!.....
Some San Diego Opera patrons have been quietly donating a bit extra. Great news for this treasure of a San Diego organization!
psssst.... and San Diego Opera tickets make a great Mother's Day gift!
..........Local Business woman and Harvard Students have Heart......
Purse and Dress Designer Lizz Russell will be back in Boston once again this year. It's an annual trip she makes for a charitably based fashion show put on by Harvard students. The cause, Teen Empowerment. The Lizz Russell Collection will be a big part of the show!
Upcoming Events
April 25th - Red Shoe Ball celebrating the opening of the new Ronald McDonald House. Please visit www.RMHSD.org for more details and tickets.
May 1st - A fundraiser for Childhelp with a red white and blue theme. For more information please visit www.reddressball.com
May 2nd - Helen Woodward Animal Center will be holding its Annual Therapeutic Riding Horse Show followed by cocktails at Jacqui Grande's ranch, Oakridge Farm. Please ring 760-233-2135 for details.
May 2nd - The San Diego Humane Society will be holding its fundraising walk. Please visit www.sdhumane.org for details.
May 6th - Charriol in La Jolla will be hosting an evening to benefit Big Brothers Big Sisters. Please click on www.sdbigs.org or Charriol the store for details.

May 9th - The feast of the feast many of the top San Diego restaurants! Mama's Kitchen will host their popular event at the Hyatt Aventine in La Jolla. Please visit Tickets are on sale now at www.mamaskitchen.org for tickets.
May 14th - TV Fashion Personality Leonard Simpson presents"Fashion Hits a High Note" the Lyric Opera San Diego's 30th Anniversary and the Birch North Park Theatre's 80th Birthday. Sally B. Thornton is Honorary Chair. To be held at the Birch North Park Theatre. VIP Gold Circle Tickets: $50, Reserved Seating: $35 (619) 239-8836, www.birchnorthparktheatre.net
May 16th - A Cheetah fundraiser in Pasadena with world renown Dr. Laurie Marker. Please visit www.cheetah.org for details.
May 21st - CCSSD will host its annual tea with Keynote Speaker Marian Wright Edelman. Please click www.ccssd.org for tickets.
June 6th - The Arthritis Foundation walk. The Arthritis Walk® is the Arthritis Foundation's annual nationwide event that raises awareness and funds to fight arthritis, the nation's most common cause of disability. It is a tremendous opportunity to help improve the lives of the 46 million men, women and children doctor-diagnosed with arthritis.
And Kima is the Dog Honoree for the walk! So 'Let's Move Together!'
To learn more about arthritis and this walk, please visit
www.arthritis-sandiego.org/walk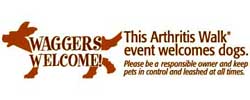 Dogs get Arthritis too!
June 20th - RITZ, San Diego Zoo Gala Fundraiser
Save the Date
July 30th - 'After the Finish Line's' summer fundraiser, A Tribute to the Majesty of Thoroughbreds
August 1st - Old Globe Gala
August 8th - Jewel Ball
August 15th - The Fur Ball at the San Diego Humane Society

Proud to be partnered with San Diego News Network
________________________________________________________________
Photoshopping and Photography Services
Photos on this website available if it is of you
available by The Social Diary
~ 619-384-7333
email TheSocialDiary.com
_____________________________________________________________________
Email Commentary to be added
email editor@thesocialdiary.com l
* Margo Schwab, more formally known as Margaret E. Schwab, has produced, written, interviewed and photographed for various media organizations since 1989. Schwab attended Holton Arms School, La Jolla Country Day School and La Jolla High School. Schwab has a B.A. from Scripps College, spent a business internship with S.A.I.C., Science Applications International Corporation, and earned a Masters of Business degree, M.B.A., from the University of San Diego. Schwab additionally took college courses from Harvard University, and Syracuse University. Schwab volunteers for numerous charity organizations. She also continues to support animal organizations and the prevention of people and animal abuse. Schwab is the editor of The Social Diary.
The Social Diary is pleased to announce new partnerships with the San Diego Humane Society and San Diego News Network.
Warning ** photos, video and writing on this site are the
2009 copyright of The Social Diary, San Diego Social Diary
no reproduction of any part or parts is allowed without written permission by The Social Diary