~ the Social Diary ~
the on-line magazine covering High Society ..& more
____________________________________________________________
Davis Cup Trivia - Did They Come?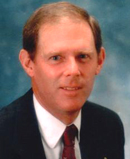 By: William J. Kellogg
President, La Jolla Beach & Tennis Club
Column #5, January 18th, 2006
Did They Come? You bet they did! We published an opening date for ticket sales to the 1st Round Davis Cup Tie between the USA and Romania of December 6th but we had arranged for advance ticket sales to members of the La Jolla Beach & Tennis Club and USTA members a week in advance of the sale to the general public. When the time arrived for the advance sales opportunity, all 52 phone lines immediately lit up in the office of the USTA. They had arranged for 16 phone operators and 36 extra rotary lines to handle the callers. But for half a day, one person after another kept calling me to report that the phone line was broken. All they could get was a busy signal.
As it turns out, the phone lines were not broken, the demand for tickets was much larger than expected. By the time the office closed for the day, they had sold over 2,000 tickets - 50% of the available pool. One enterprising club member that managed to get through early on a cell phone reported that once she had ordered her tickets, she simply began handing her phone to her friends to book their tickets too - I wonder if she collected a commission from them. The demand was so strong that we had to hold out some tickets so that we would actually have some to sell on December 6th, the opening day of sales to the general public.
You have no idea how many "best friends" I have suddenly acquired. Some of them I'm not sure I have even met, but they are certainly convinced that the friendship is tight. Luckily, I do not control the ticket sales, so I could pass them off to the USTA but I can't help wondering if they will recognize me when they get to the matches. And just in case, you were thinking of calling me too, we are all sold out! Truly great news, considering the risks we took to prepare a bid and build the stadium.
Another aspect of the Davis Cup matches that I have not talked about is the tie-in to the community. There will be some terrific clinics conducted at the George E. Barnes Family Junior Tennis Center in Point Loma, the official charity of this Davis Cup Tie. The Barnes Center operates "After School Tennis Programs" on 86 school campuses around San Diego County. Tennis is brought to over 7,500 kids by this program and about 90% of the kids are "on scholarship" - i.e. they can't afford the modest fee to participate in the program. The Barnes Center provides rackets, shoes, balls and nets for this program and focuses on teaching gym teachers how to provide a tennis program to kids during recess or after school. There are over 45 campuses on the waiting list for these programs but each one costs about $1,000 to operate. The USTA has arranged for $20,000 to be channeled into this great program as a result of holding the Tie in La Jolla.
During the week of the Tie, over 500 kids will be bussed to the Barnes Center to participate in a clinic for kids of all ages and ability levels. They will hit for prizes, have their ability evaluated, have lots of fun and will even have a chance to meet the Bryan twins - the #1 doubles team in the world who are members of the US Davis Cup squad.
If you have some free time on Wednesday, February 8 at 3:30PM, you might want to visit the Barnes Center and find out what it is all about. It is a great resource for our community and our Davis Cup Matches will give it a great boost.
Tune in next column to learn about the finances for this sporting event.
* William J. ("Bill") Kellogg is President of the La Jolla Beach & Tennis Club, Inc. He also
chairs the United States Tennis Association's Davis Cup Committee and in this capacity fosters
community involvement when Ties are held in the United States. Kellogg currently serves on the
International Tennis Federation's Seniors Committee, serves as a Vice-President and Delegate
of the Southern California Tennis Association and is a past President of the San Diego District
Tennis Association and Youth Tennis San Diego.

back to New this Week.....Kellogg's Davis Cup Columns...... Home
Warning ** photos, video and writing on this site are the
copyright of the author, the Social Diary, San Diego Social Diary, margomargo.com and Margo Schwab.
no reproduction of any part or parts is allowed without written permission by Margo Schwab