~ the Social Diary ~
the on-line magazine covering High Society ..& more
____________________________________________________________
Davis Cup Trivia - The Anatomy of a Successful Bid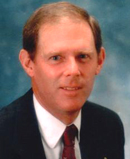 By: William J. Kellogg
President, La Jolla Beach & Tennis Club
Column #3, January 14th, 2006
The Anatomy of a Successful Davis Cup Bid: When we first considered submitting a bid to bring the Davis Cup Tie between the United States and Romania to town this February, we started by looking up the official RFP (Request for Proposal) posted on the United States Tennis Association's website. Key requirements were as follows:
1. Dimensions of the Court: 66' x 132'. Our courts, as is the case with most tennis clubs in America, are only 60' x 120'.
2. Lighting: 150 foot candles of lighting power. Our lights are brighter than the average club, but only produce 75 foot candles of lighting power.
3. Seating Capacity: 7,500 people. Our standard spectator stands hold about 150 seats.
4. Parking: Enough parking spaces to handle the seating capacity of the stadium. We have only about 400 spaces onsite if we make use of our golf course and we estimated that about 1,500 to 2,000 spaces were needed.
5. Separate full-service locker rooms for the two teams. We only have one locker room for men.
6. Catering Facilities: It's hard to visualize that many hotdogs and hamburgers or the facilities needed to store and cook them. Needless to say, we didn't have them.
7. Bathrooms: We didn't even come close.
Being either poor readers, slightly off our rockers or a little of both, we were not deterred after reading the proposal. It sounded like a wonderful challenge. I think it came from my childhood when my parents would tell me something was impossible and it just made me try all the harder to prove them wrong.
We looked at using one of our existing courts, taking down the fences, using the courts on either side as platforms for the grandstands, and expanding the cement pad on the ends to make it work. Unfortunately, that left the light standards in a very awkward location.
We looked at a variation of that theme in which we would build a new permanent court on an unused portion of the golf course, adjacent to the existing courts. That was more promising but would have required the removal of an indestructible hitting wall in addition to the removal of fences and would have required the installation of new light standards. Permits, lack of time and cost also turned out to be nearly insurmountable barriers.
The solution was obvious. We just needed to build a temporary asphalt court that met the specifications. In fact, we decided to build a whole new tennis village - right in the middle of our golf course. Luckily, our golf pro was pretty mellow when we voiced this idea and decided that this was a great time to try out tennis.
Tune in to the next column to see how we did it.

* William J. ("Bill") Kellogg is President of the La Jolla Beach & Tennis Club, Inc. He also
chairs the United States Tennis Association's Davis Cup Committee and in this capacity fosters
community involvement when Ties are held in the United States. Kellogg currently serves on the
International Tennis Federation's Seniors Committee, serves as a Vice-President and Delegate
of the Southern California Tennis Association and is a past President of the San Diego District
Tennis Association and Youth Tennis San Diego.

back to New this Week.....Kellogg's Davis Cup Columns...... Home
Warning ** photos, video and writing on this site are the
copyright of margomargo.com and Margo Schwab.
no reproduction of any part or parts is allowed without written permission by Margo Schwab