United Hearts is the United Way
The United Way and 'Style Guy' Leonard Simpson threw quite the fun soiree February 13th, 2009. The event was themed 'Hearts United.' Guests arrived at the W Hotel downtown for cocktails, appetizers, and silent auction bidding before a fashionably cupid themed show by Leonard.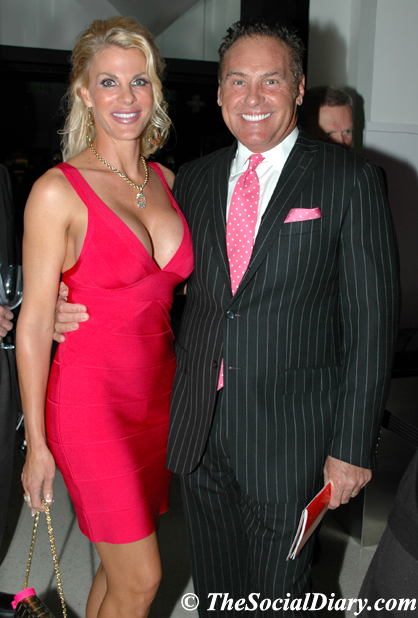 Event Chairs Tiffany and Jim Mahoney
The fashion designers featured represent the best of San Diego's emerging stars. They are Qadir Hamidi noted for his signature hand-sewn crinkled silk embellishments, Malgorzata Wieteszka-Slocumb who is known for her classic Hollywood inspired draping, and Jose Maria Martinez Ybarra who is noted and coveted for his over-the-top couture designs.
Among the mix there enjoying the fashionable evening were Event Chairs Tiffany and Jim Mahoney, she wore a 'fitting' Herve Leger in magnificent red, Honorary Chair Sally Thornton accessorized with a red feather boa, San Diego's United Way President and CEO Doug Sawyer, Shannon Alderman in BCBG (it was her birthday too), Cindy Goodman, Lauren Otonicar, John Thornton, Scott Johnston in Versace and a one of a kind Neptunic steel mesh couture tie, Kima Schwab-Johnston in doggy couture by Jemima Dutra, and two very popular firefighters from Carlsbad, Justin Graham and Taylor Larsen. Justin and Taylor were part of a dinner package for the live auction. You know, the famous spaghetti dinner with the firefighters that always raises big bucks!
The evening raised important monies to help San Diegans in need. Supporting the United Way "means you're helping children who are abused and neglected, homeless youth and adults, and low-income families struggling to make ends meet" said Doug Sawyer.
Please enjoy the photos.
Be advised strictly no downloading of photos. Please email purchase requests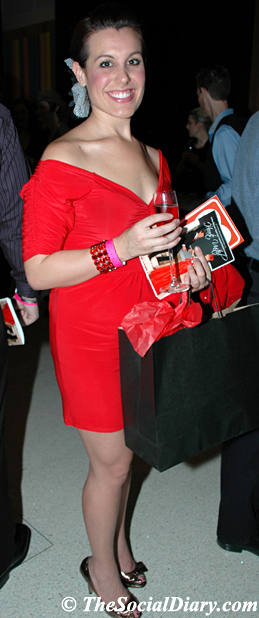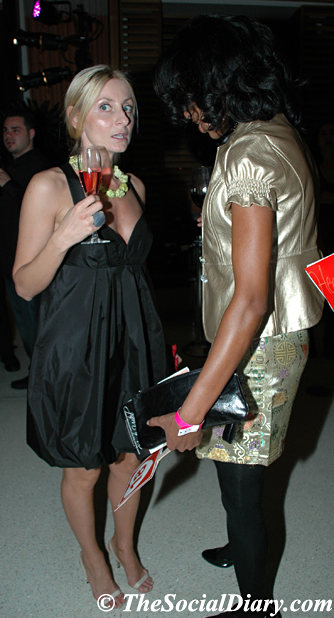 Lauren Tammariello ** Anna Folkerth with Feben Yohannes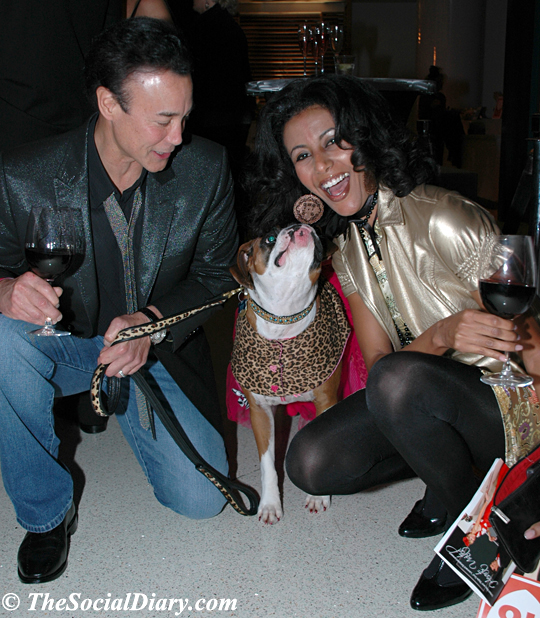 Scott Johnston with Feben Yohannes who is getting a Valentine's kiss from Kima
Kima, a service dog, by the way is the Arthritis Foundation's Dog Honoree for a second year and the American Heart Association's Dog Honoree for San Diego!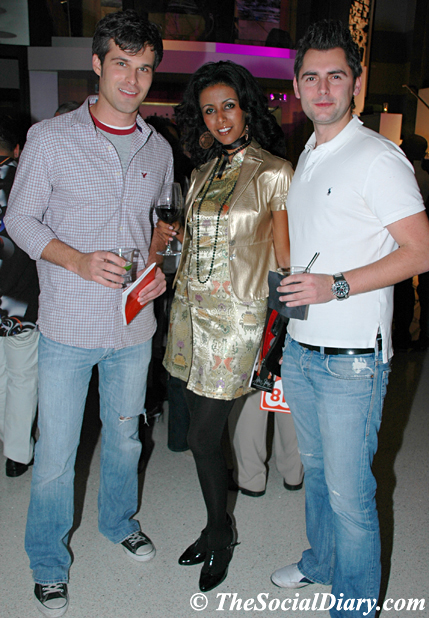 Feben Yohannes with two of the fashion show's male models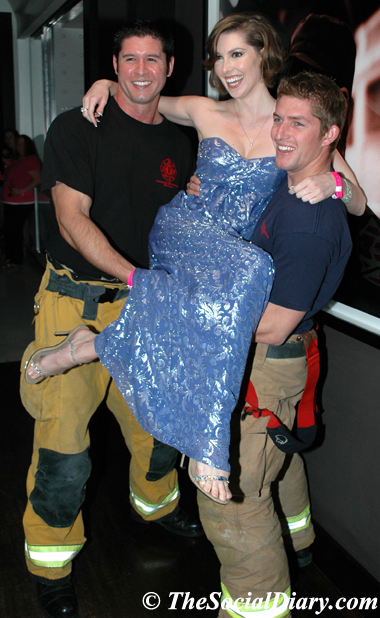 Carlsbad Firefighter Justin Graham with Miss California 2007 Melissa Chaty and Carlsbad Firefighter Taylor Larsen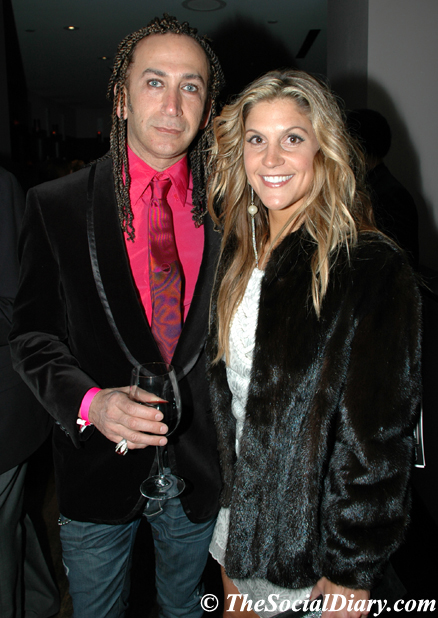 Lauren Otonicar of environmentally friendly Tonic hair care products with Marcus Hanish of Salon de Marcus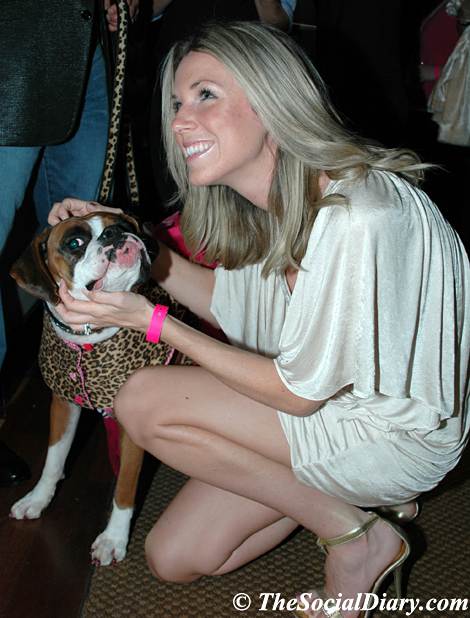 Shannon Alderman with Kima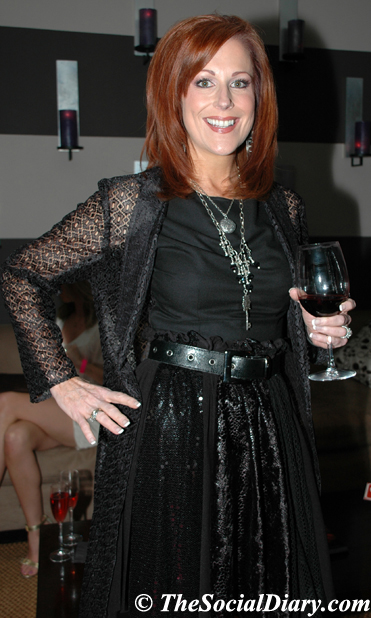 Mary Beth Kellee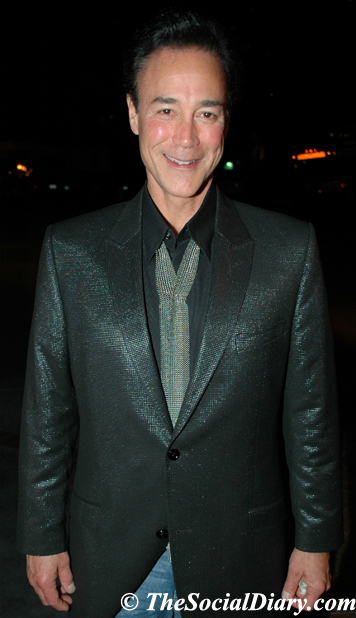 Scott Johnston in that slick Neptunic tie
advertisement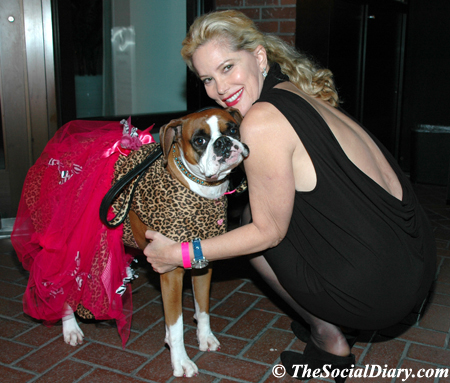 Kima and her Mommie
To learn more about the United Way San Diego, please visit www.uwsd.org
reported by Margo Schwab
photoshopped by Scott Johnston
The Buzz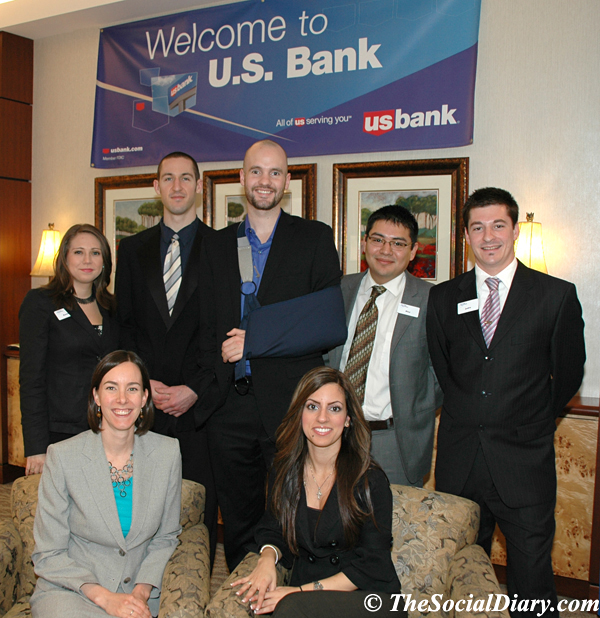 San Diego's The Social Diary would like to thank the wonderful team at U.S. Bank in La Jolla.
The Social Diary is proud to have been asked to display their business in their bank of choice, the U.S. Bank. We love the friendly professionalism, and we love U.S. Bank's support of local businesses!
Thank you!!

____________________________________________________________
Photoshopping and Photography Services
Photos on this website available if it is of you
available by The Social Diary
~ 619-384-7333
email TheSocialDiary.com
_______________________________________________________________
Email Commentary to be added
* Margo Schwab, more formally known as Margaret E. Schwab, has produced, written, interviewed and photographed for various media organizations since 1989. Schwab attended Holton Arms School, La Jolla Country Day School and La Jolla High School. Schwab has a B.A. from Scripps College, spent a business internship with S.A.I.C., Science Applications International Corporation, and earned a Masters of Business degree, M.B.A., from the University of San Diego. Schwab additionally took college courses from Harvard University, and Syracuse University. Schwab volunteers for numerous charity organizations. She also continues to support animal organizations and the prevention of people and animal abuse. Schwab is the editor of The Social Diary.
Margo Schwab and Scott Johnston of The Social Diary are pleased to announce partnerships with the San Diego Humane Society.
San Diego's The Social Diary would like to say a special thank you to our advertisers.
Valerie and Harry Cooper supporting the San Diego Opera
Valerie and Harry Cooper supporting The Museum of Contemporary Art San Diego
Judith C. Harris, Blair Harris, and Robert Singer, MD supporting the
Dian Fossey Gorrilla Fund International
Sammy's Woodfired Pizza
Roppongi Restaurant and Sushi Bar
Mosaic Catering
La Jolla Beach & Tennis Club
La Jolla Shores Hotel
The Shores Restaurant
The Marine Room
Dr. Laurie Marker of The Cheetah Conservation Fund
H. Moradi Fine Jewelers on Prospect Street in La Jolla
Pamela Pogue of Juelerie
Kary Favish of the Worth Collection
Diana Cavagnaro of Designer Millinery
Jordan of Jordan Art Couture and Animal Fashions by Jordan
Lizz Russell of The Lizz Russell Collection
Gary Parker of WineSellar & Brasserie
Owner and Chef Pasquale of Cafe Milano
Kevin Smith of Extreme Pizza in La Jolla
Jeremiah Sullivan of Neptunic Sharksuits
Drs. Sue and John Morizi of The Animal Hospital of La Jolla
Eugene Ladopoulos of Mistra Estates Olive Oil
Warning ** photos, video and writing on this site are the
2010 copyright of The Social Diary LLC and its subsidiaries.
no reproduction of any part or parts is allowed without written permission by The Social Diary