(Copyright 2010 The Social Diary LLC All rights reserved.)
(This material may not be published, broadcast, rewritten or redistributed) (Any breach of this copyright will result in liquidated damages ($500 and up per usage ) plus any attorney fees to collect those damages. These liquidated damages will not limit any other remedy available.)
United Through Reading's Storybook Ball Ensuring Fairytale Endings for Military Families!
"The Storybook Ball was a magical opportunity to bring together our friends and supporters to celebrate another year of touching families around the world. It was a chance to tell our story through our beneficiaries'' eyes. And it was a perfect time to raise up those who walk along side of us, improving our work and expanding our reach."
- Sally Ann Zoll, Ed.D, Chief Executive Officer
United Through Reading
The Storybook Ball was held November 14th, 2010 at the Hyatt Regency La Jolla at Aventine. Amidst the black tie glamour, were some grass roots reasons for this event. The Storybook Ball benefits United Through Reading's mission to keep military families connected during deployment separations. They achieve this by videotaping a parent reading to the child. The child back home then receives the DVD which can be played and replayed, while reading aloud 'with' his or her parent. A crucial bond is thus maintained.
The cocktail reception featured music by Fred Benedetti, and a plethora of silent auction items offered. Bill Menish presided over the silent auction and later live auction, coaxing ample extra dollars, out of generous patrons.
At dinner in the ballroom, USO Worldwide CEO Sloan Gibson was honored, bestselling author of the 'Diary of a Wimpy Kid' series, Jeff Kinney, was noted as Honorary Chair, Carol Raiter was recognized as Storybook Ball Chair, and Target was applauded for it's generous giving back of 5% of their sales to local communities, totaling $3 million every week.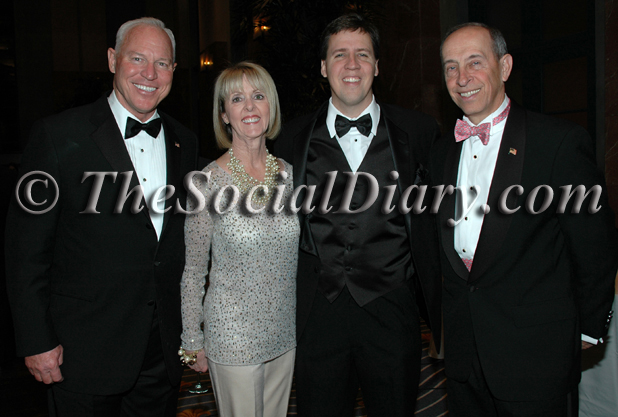 Jim and Sally Zoll with Jeff Kinney, Storybook Ball Honorary Chair and Bob Fitch, Senior Vice President at BAE Systems in Virginia
Target by the way is pledging a whopping $500 million "to support education and to help children read!"
A very touching moment occurred when The Angel Award was presented to Bettie Stone, the United Through Reading Coordinator and Duty Manager at USO Joint Base Balad, Iraq. Bettie was presented the honor by Dr. Jay Choe, widower of the previous Angel Award recipient Lt. Florence Choe (deceased) who was one of United Through Reading's most dedicated volunteers.
Major sponsors for this event included Audrey Geisel and the Dr. Seuss Fund at the San Diego Foundation, BAE Systems, TriWest Healthcare Alliance, Adminstaff, the Andrew and Erma Viterbi Family, Wavestream, Northrup Grumman, Cubic, Onix, Cisco Systems, Inc., and Chris and Susan Burr.
"Research shows that the read-aloud experience is a way for children to experience the joy of reading and gain critical learning and communication skills."
"The USO and United Through Reading has been responsible for more than 100,000 DVD's being sent home to children with deployed parents since 2006."
Be advised strictly no downloading, publishing, broadcasting, printing, or copying of photos or content. Please email purchase requests of photos you are in.
Retired Admiral Fran Holian and Carol Holian
advertisement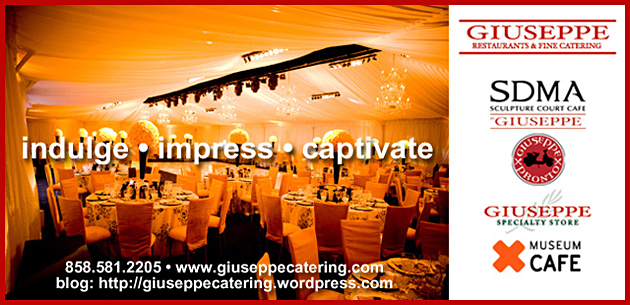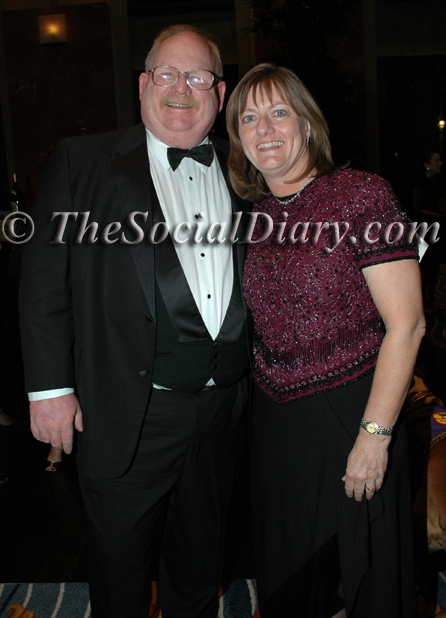 Howard Spetter of SDPD's K9 Unit with his wife, and United Through Reading Board Member, Cathy Spetter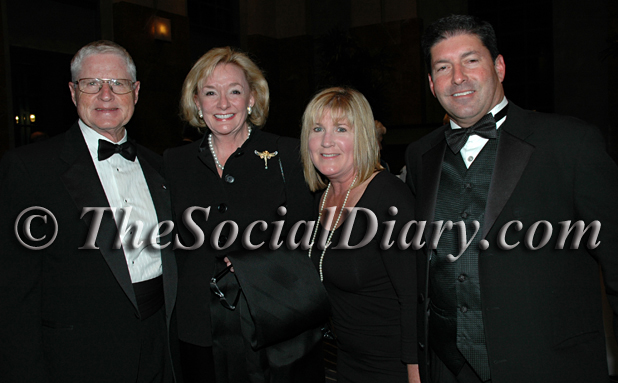 Lanny Cornell with Mary Beth Adderley, and Lannette and Todd Bloom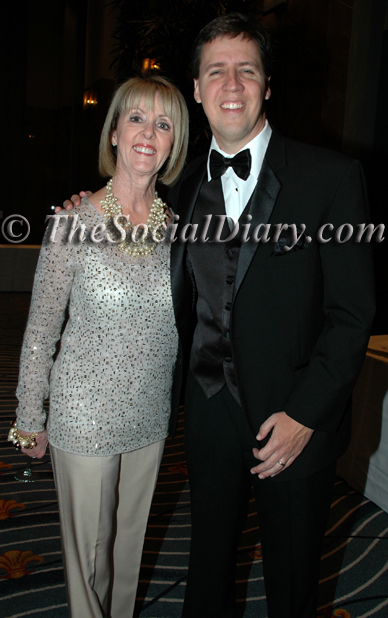 Dr. Sally Zoll with Jeff Kinney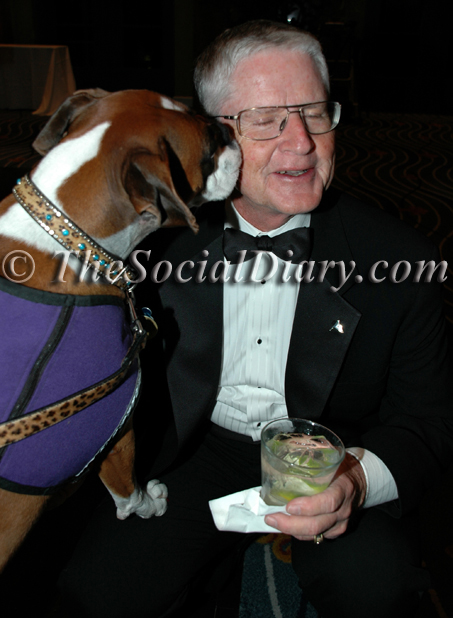 Service Dog Kima giving Coco's (a boxer buddy) father, Lanny Cornell, a lick
advertisement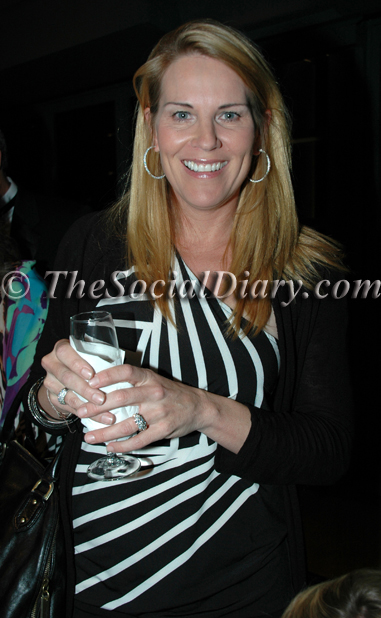 Jan Krystkowiak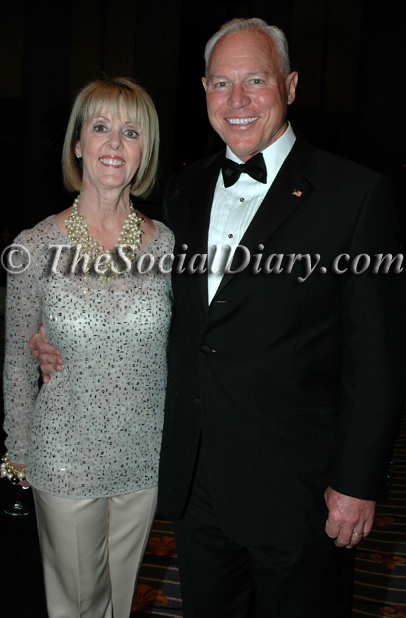 Sally and Jim Zoll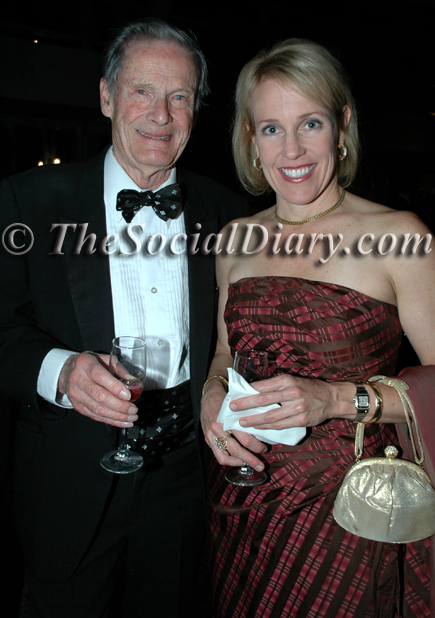 Raff Ahlgren with Kristin King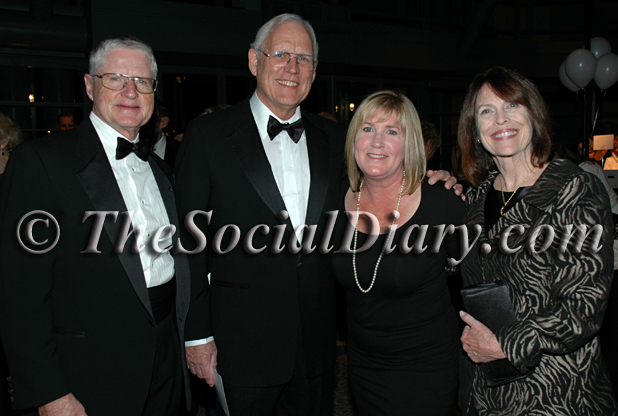 Lanny Cornell with Bud Smith, Lannette Bloom, and Darlene Smith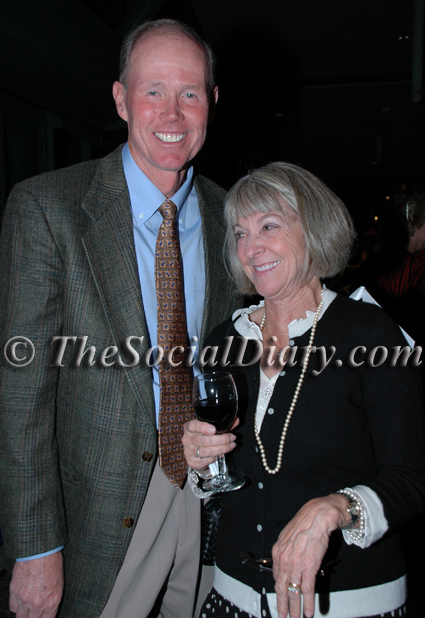 Rick and Leslie Evans
advertisement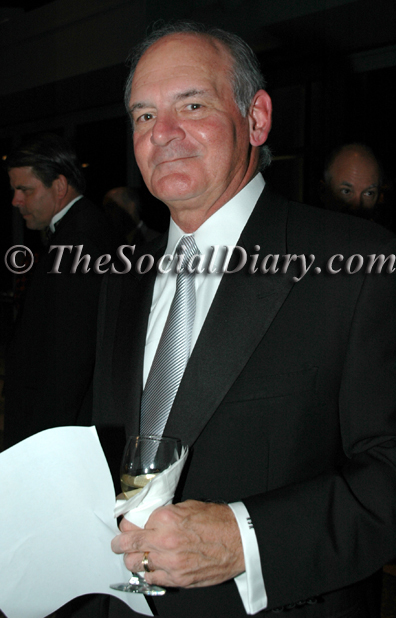 Rudy Rehm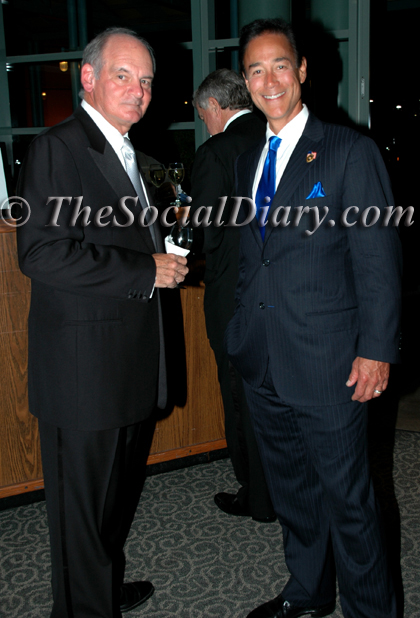 Rudy Rehm with The Social Diary Magazine's Co-Owner Scott Johnston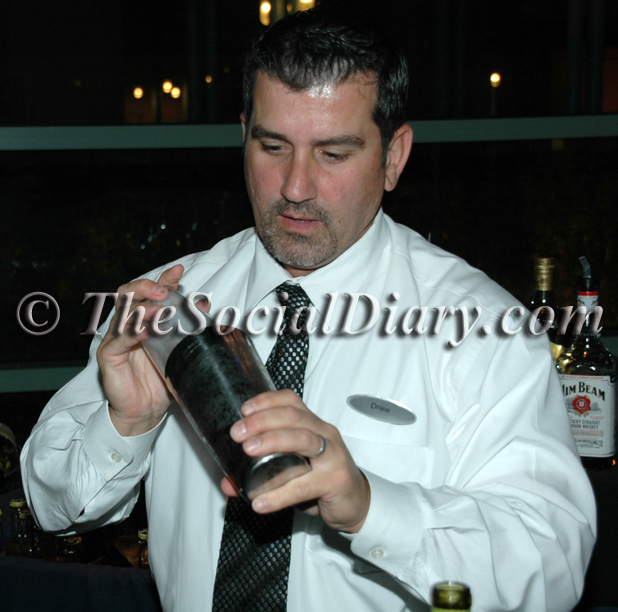 Bartender Angel Garcia shaking up a martini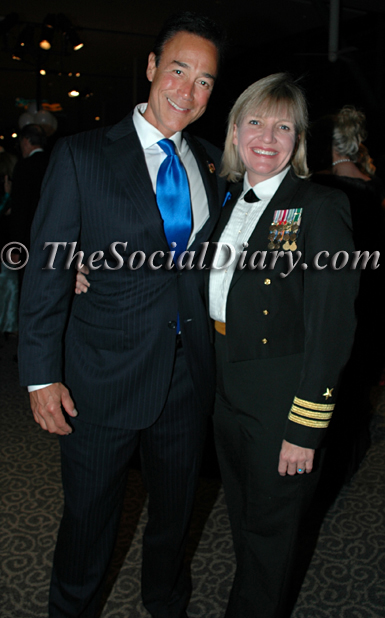 Scott Johnston, SDPD Ret, and Purple Heart Award Recipient with Commander Maureen Fox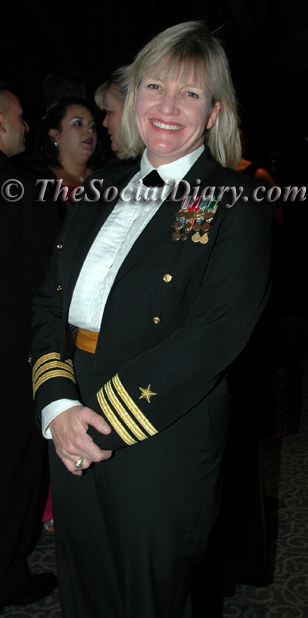 Commander Maureen Fox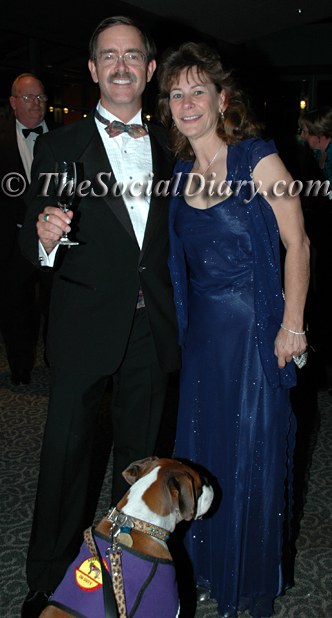 Ed and Michelle Langmaid with Kima the Arthritis Dog Honoree and Service Dog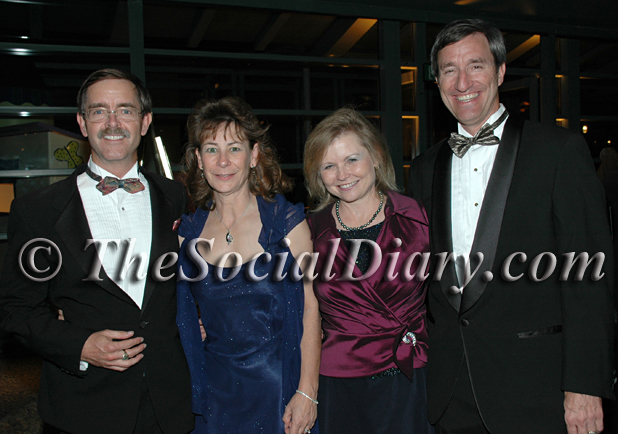 Ed and Michelle Langmaid with Jill Olsen and CAPT Marv Heinz (Ret)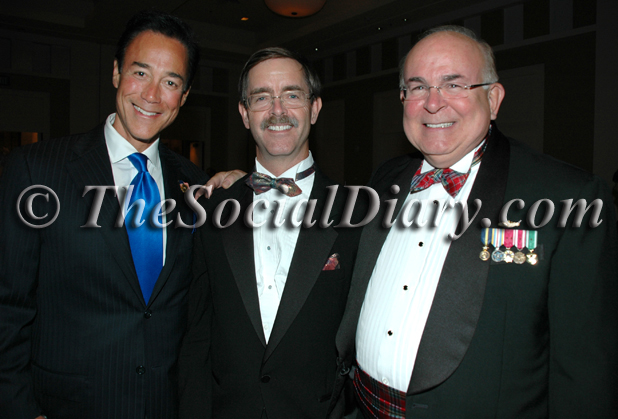 Scott Johnston with Ed Langmaid and Rear Admiral Stephen Loeffler (Ret)
The Delicious Dinner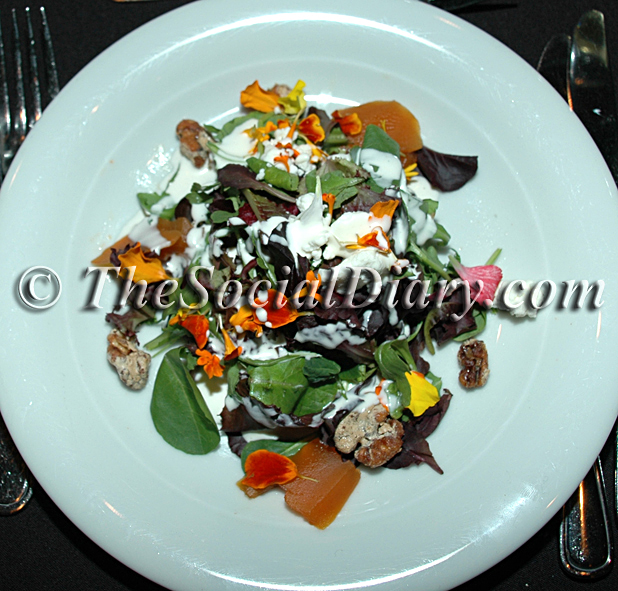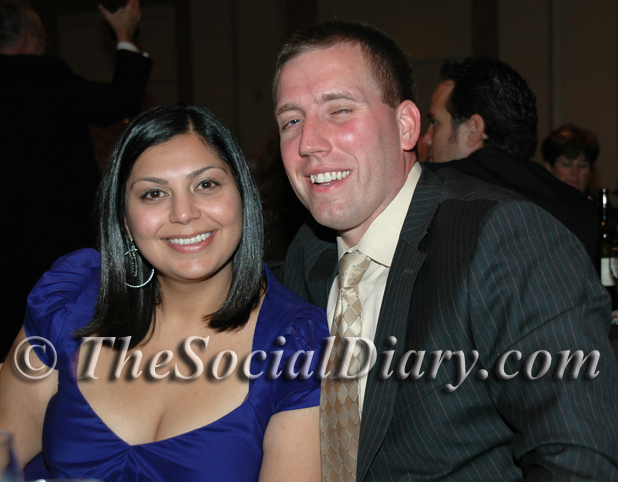 Military Guests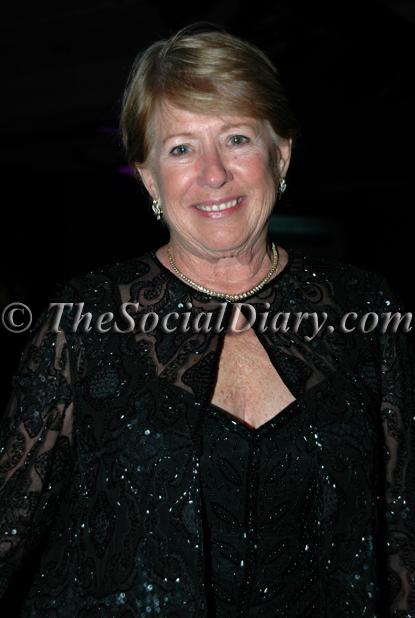 Esther Rodriguez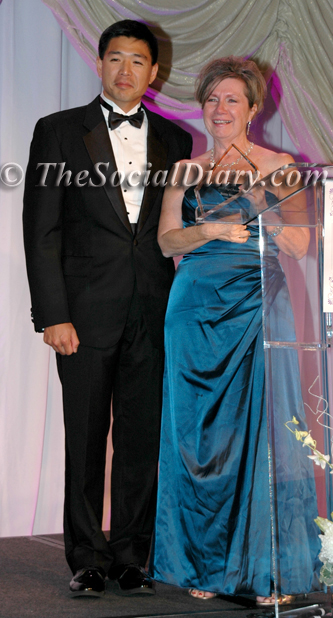 Dr. Jay Choe with Angel Award Recipient Bettie Stone
For more information about United Through Reading please visit
reported by Margo Schwab
photoshopped by Scott Johnston
Please join us for fun informative updates on Twitter and Facebook

The Buzz!!
Best Deal Monday thru Friday - A double espresso with a homemade King Kong muffin. $3 total at Papalulu's in La Jolla Shores.... now that is a steal!!
Email Commentary to be added
email TheSocialDiary.com
* Margo Schwab, MBA, more formally known as Margaret E. Schwab, has produced, written, interviewed and photographed for various media organizations since 1989. Schwab attended Holton Arms School, La Jolla Country Day School and La Jolla High School. Schwab has a B.A. from Scripps College, spent a business internship with S.A.I.C., Science Applications International Corporation, and earned a Masters of Business degree, M.B.A., from the University of San Diego by way of Claremont Graduate School . Schwab additionally took college courses from Harvard University, and Syracuse University. Schwab volunteers for numerous charity organizations. She also continues to support animal organizations and the prevention of people and animal abuse. Schwab is the editor of The Social Diary.
Margo Schwab and Scott Johnston of The Social Diary are pleased to announce partnerships with the Arthritis Foundation of San Diego County, Country Friends, the San Diego American Heart Association, and the San Diego Humane Society.
Margo Schwab and Scott Johnston are both members of the La Jolla Beach & Tennis Club (Margo Schwab since 1974) and both are new members of the University Club.. Margo Schwab and Scott Johnston are also credentialed by the Chief of Police, William Lansdowne.
San Diego's The Social Diary would like to say a special thank you to our advertisers.
Valerie and Harry Cooper supporting the San Diego Opera
Valerie and Harry Cooper supporting The Museum of Contemporary Art San Diego
Giuseppe Restaurants and Fine Catering
Jacqueline Warfield of Warfield Fine Art
Carol Bader Designs / Del Mar Hat Company
Papalulu's Restaurant and Catering
Nancy's Nails on Pearl Street in La Jolla
H. Moradi Fine Jewelers on Prospect Street in La Jolla, now 2 locations!
Pamela Pogue of Juelerie
Diana Cavagnaro of Designer Millinery
Jordan of Jordan Art Couture and Animal Fashions by Jordan
Lizz Russell of The Lizz Russell Collection
Gary Parker of WineSellar & Brasserie
Owner and Chef Pasquale of Cafe Milano
Kevin Smith of Extreme Pizza in La Jolla
Jeremiah Sullivan of Neptunic Sharksuits
Drs. Sue and John Morizi of The Animal Hospital of La Jolla
Eugene Ladopoulos of Mistra Estates Olive Oil
Warning ** photos, video and writing on this site are the
2010 copyright, all rights reserved, of The Social Diary LLC and its subsidiaries.
no reproduction of any part or parts is allowed without written permission by The Social Diary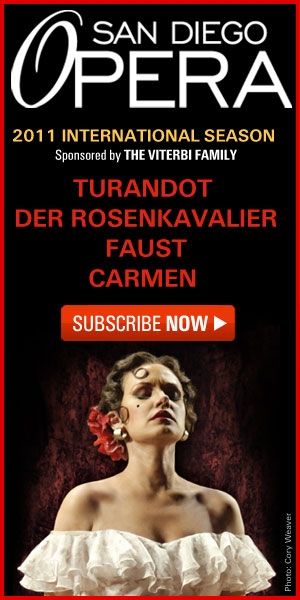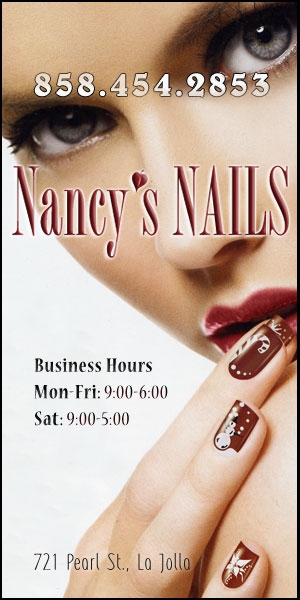 Click Ad above for Special Promotions!!
WineSellar & Brasserie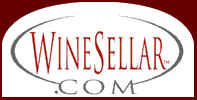 858-450-9557
Restaurant, Gary Parker's Wine Club,
Wine Store and
~ Wednesday & Saturday wine tasting's ~
Check out Gary Parker's Pick... a 2007 Clos de la Roche, Grand Cru...for $54 WineSellar Club Price, this Pinot Noir is STELLAR!
SPECIALS EVERY DAY - Open 7am-3pm!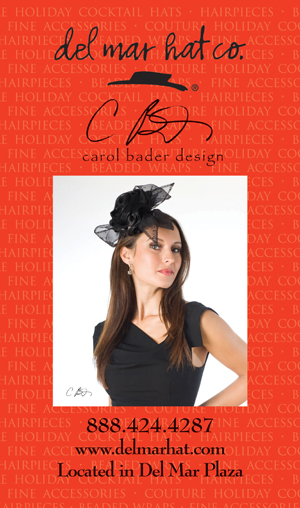 _________________________
For Advertising, please
your inquiry.
Ask about our new mini & front page maxi ads!
_________________________
Kayden

Breed: Pit Bull(mix)
Age: 4 years
Sex: Male
Adoption Fee: $105

This special guy came in as a stray and has won over the hearts of countless staff members and volunteers. He is truly a precious and loving soul. He will do well in a variety of homes, but due to his size, a home with children over 12 years and older is recommended.
Sparky

Breed: Chihuahua (mix)
Age: 1 year
Sex: Male
Adoption Fee: $105

Sparky is looking for a family to love! Sweet, friendly and entertaining, nothing makes Sparky happier than playing and spending quality time with his people friends. A home without children is recommended. He will do well in a home with other dogs or cats.

SAN DIEGO HUMANE SOCIETY AND SPCA
GAINES STREET CAMPUS
5500 GAINES STREET
SAN DIEGO, CA 92110
(619) 299-7012
www.sdhumane.org

SAN DIEGO HUMANE SOCIETY AND SPCA
GAINES STREET CAMPUS
5500 GAINES STREET
SAN DIEGO, CA 92110
(619) 299-7012
www.sdhumane.org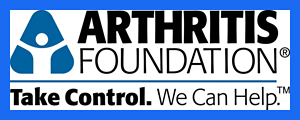 Kima would like to thank her supporters, who helped raise over $130,000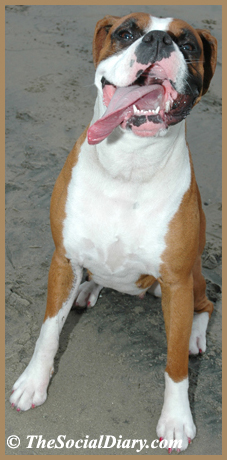 'The Social Diary is a delight to partner with!
As a result of their contributions to our organization, our 2009 Arthritis Walk event revenue increased by 50%!! I am very much looking forward to our continued partnership.'
- Andrea Muir, Development Director, Arthritis Foundation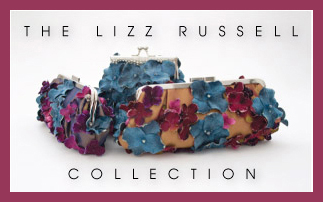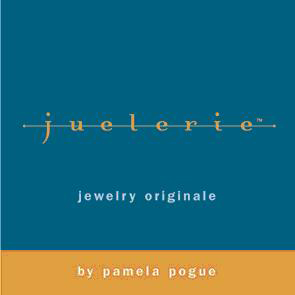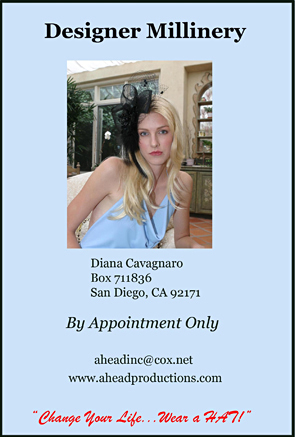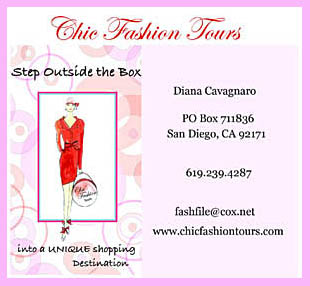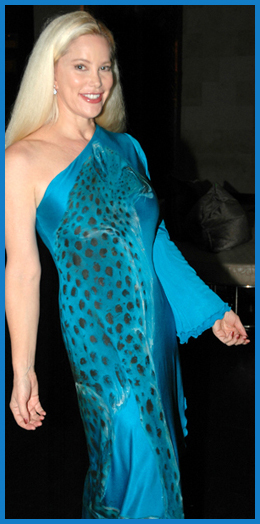 &
909-534-1495
Where the locals go
for Homemade Pastas, Raviolis, and Sauces
Cafe Milano
711 Pearl St, La Jolla
858- 454-3806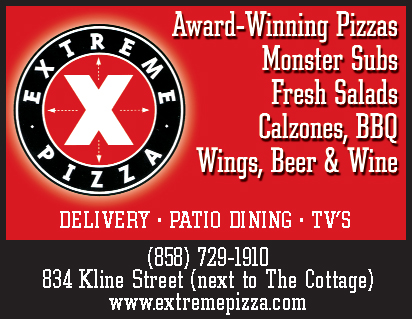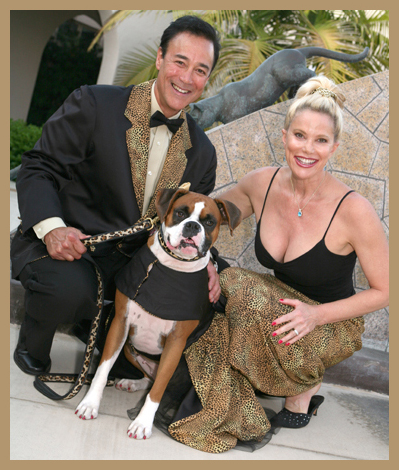 Scott Johnston, Margo Schwab and Kima!
Photoshopping and Photography Services
available by The Social Diary
~ 619-384-7333
email TheSocialDiary.com