Tonic Launches A New Era
of Skin and Hair Care

Lauren Otonicar launched a very cool enivronmental line of products recently. Her hair care and skin care lines are under the name Tonic. And they are indeed formulated as a tonic for those sporty sorts in the sun and surf who could use Tonic's UV inhibitors. It's sulfate and parabens free too which is technical language for pure and good!
And so Tonic held a launch party in North County at the studio of Aaron Chang. Aaron''s not just a famous surfer/ clothing manufacturer, he is also the Tonic's new Brand Visual Marketing Director.
Lauren and Aaron were joined by a whole lot of sport chic guests including Jennifer Fry, Jessica Cain, Heather McClaren, Brian Mackey, Erika Chang, that's Aaron's wife, Jeffrey Sears, Geri Sears, Nate Kredich, Sherri Kredich, Kathleen Cauthen, Bellamy Wojtaszek, Jackie Paslawsky, Brittany Paslawsky, Eddy Leddy, Diana Sepulveda, Justin Reynolds, Marcus Hanish, Christina Kern, Suzanne Andronaco, Richard Otonicar, Marlene Otonicar, Kathleen Otonicar, Kelly LaPrade, Chris Wilke, Heather McClaren, and Brandon Wentzel.
There were drinks and cheers to a great new company.
Lauren Otonicar summed up the company's inspiration. "As someone who is out in the sun and water daily, I was inspired to develop a product line for surfers and stylists alike. Tonic's mission is really based on simple, root philosophies: the love of surfing and doing our part to preserve the environment.Launching Tonic has proven to be an amazing journey and I've been lucky enough to collaborate with some of the most talented and innovative leaders in the hair care and surfing industries, specifically Aaron Chang. Aaron's limitless talent, benevolent, principles and entrepreneurial spirit embody everything this brand is about."
The products are 100% non-toxic. And some cool people like Anthony Keidis of the Red Hot Chli Peppers is already a fan! So is The Social Diary!

Please enjoy the photos.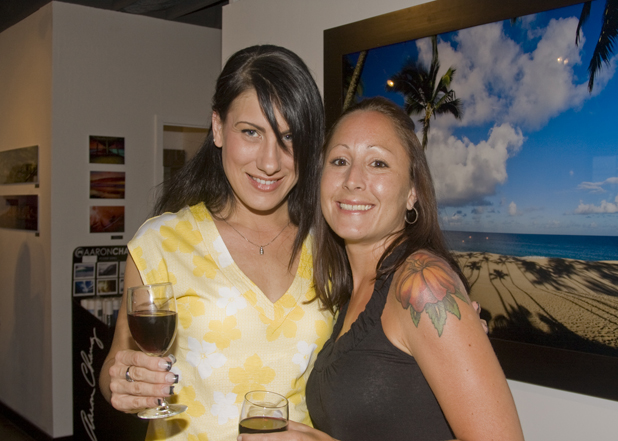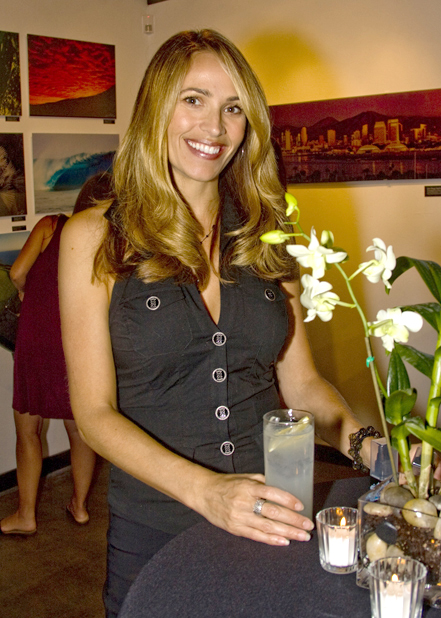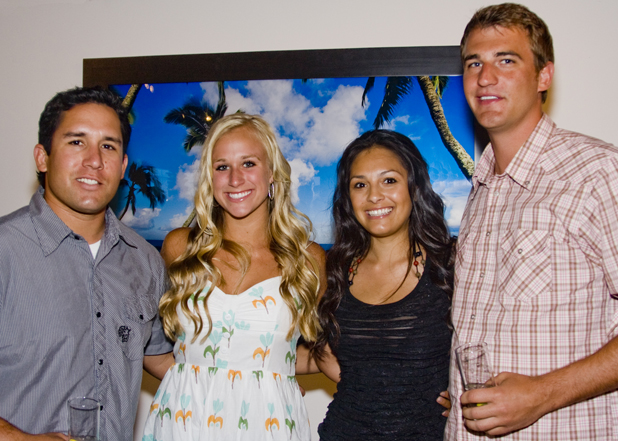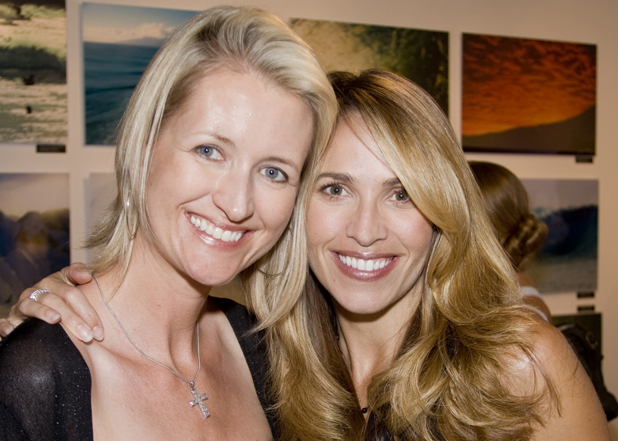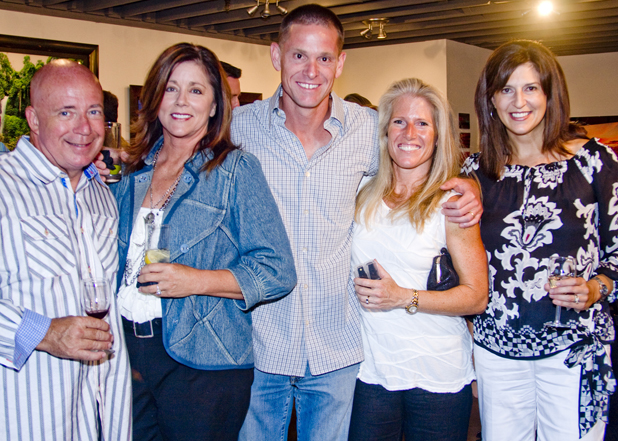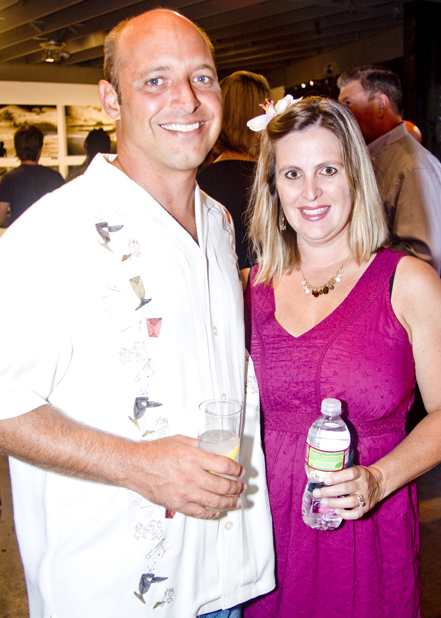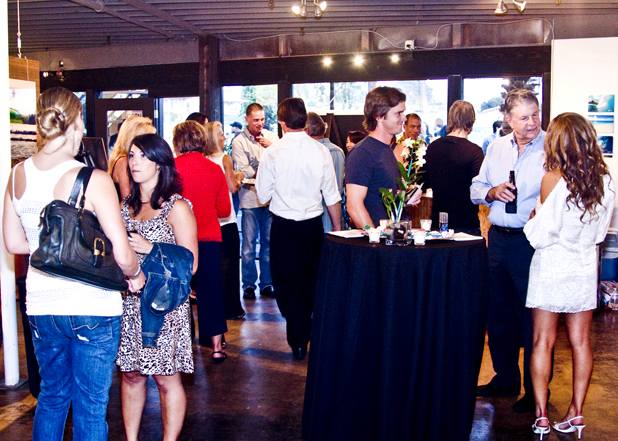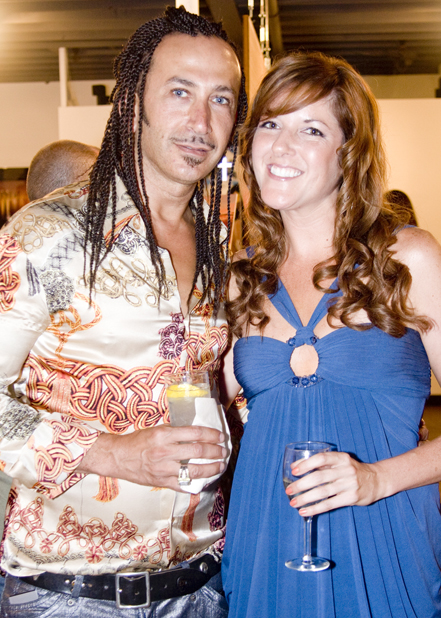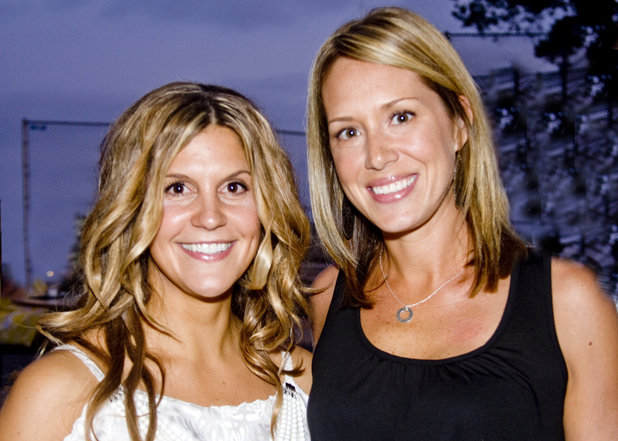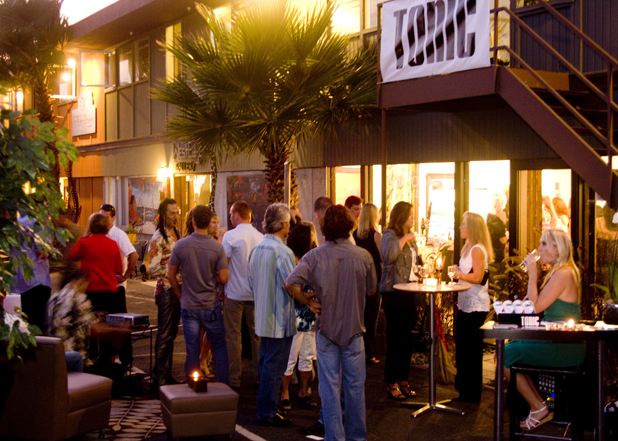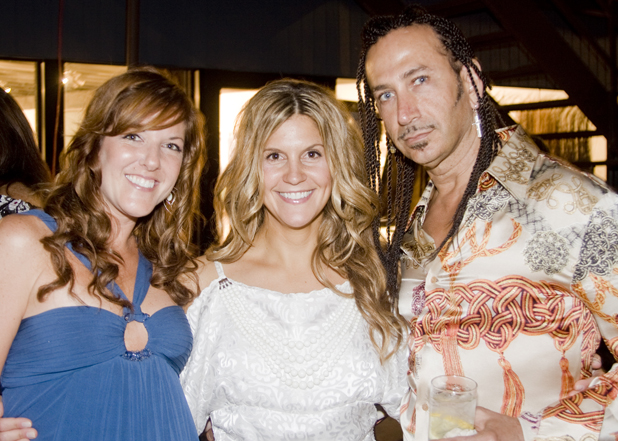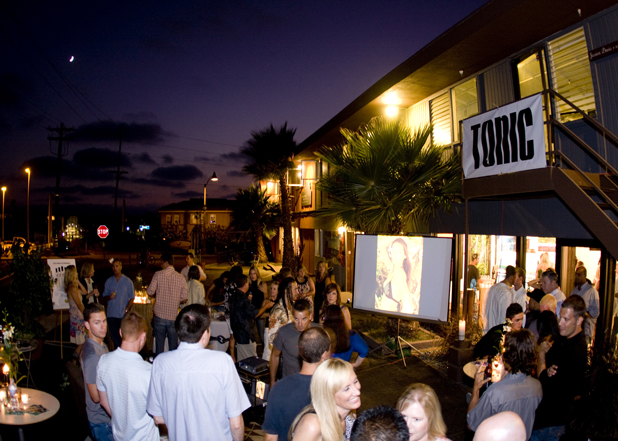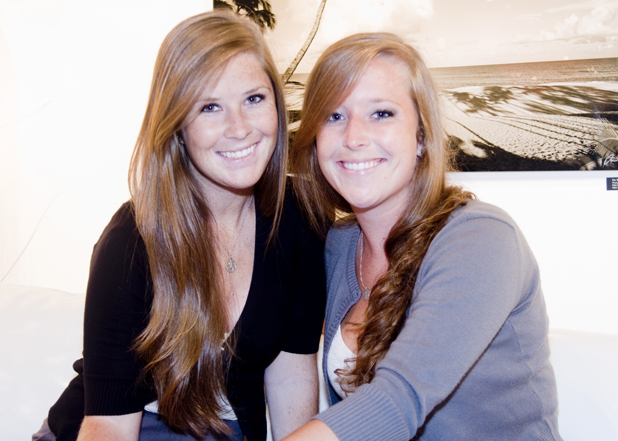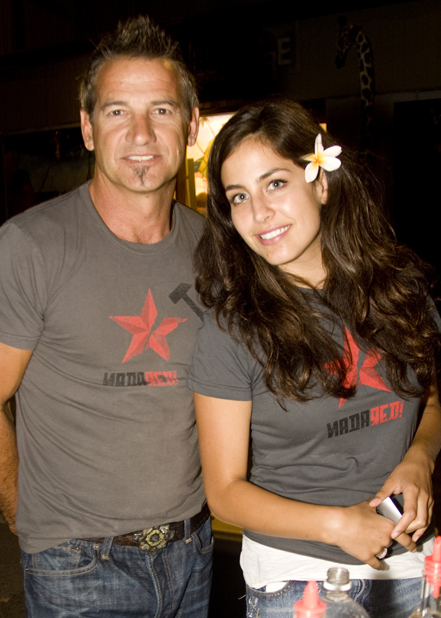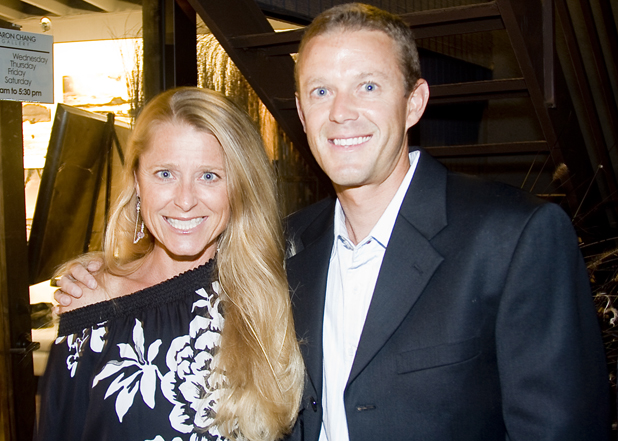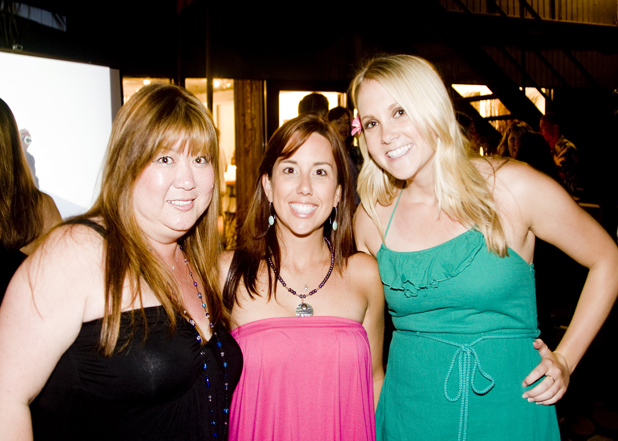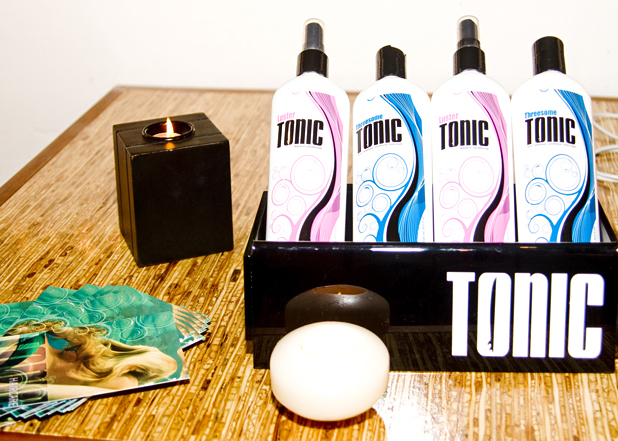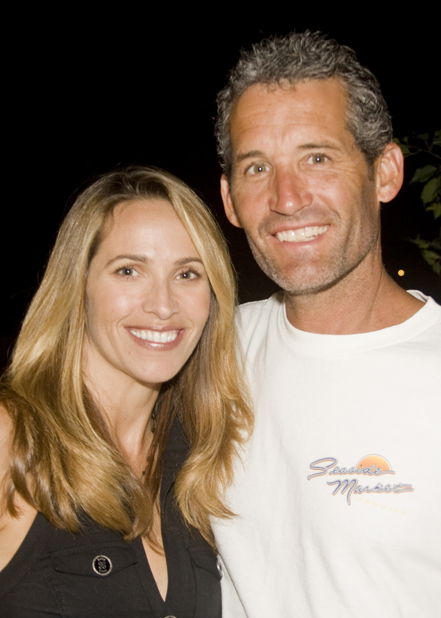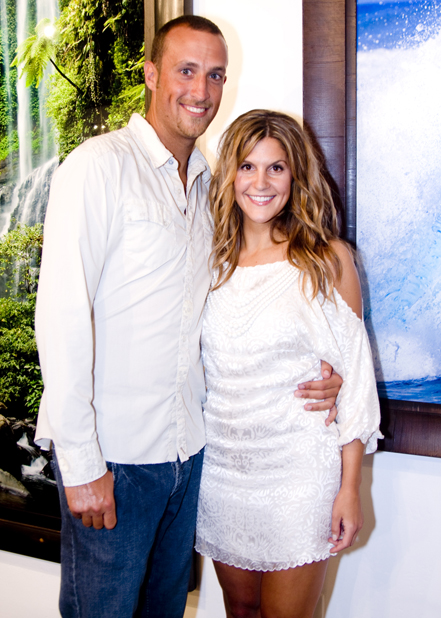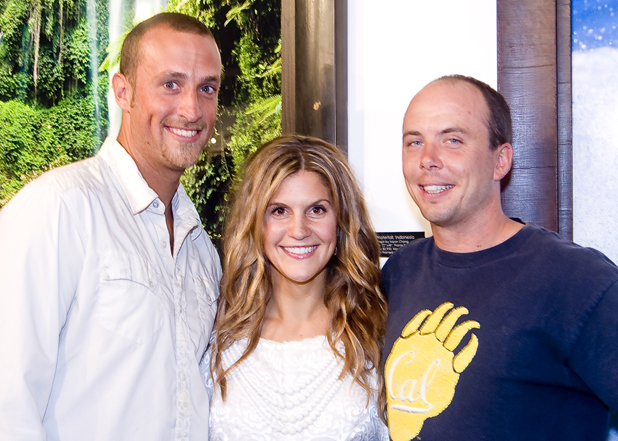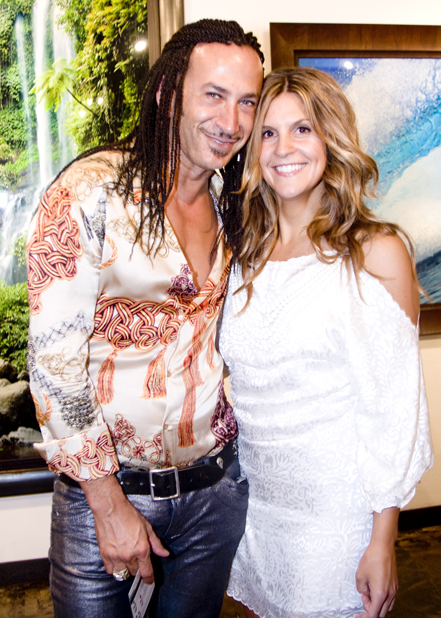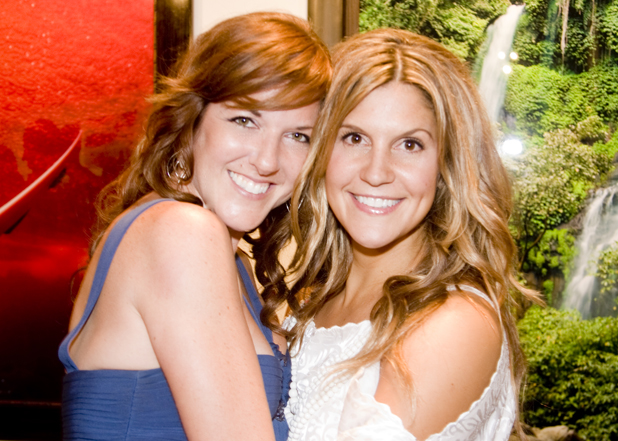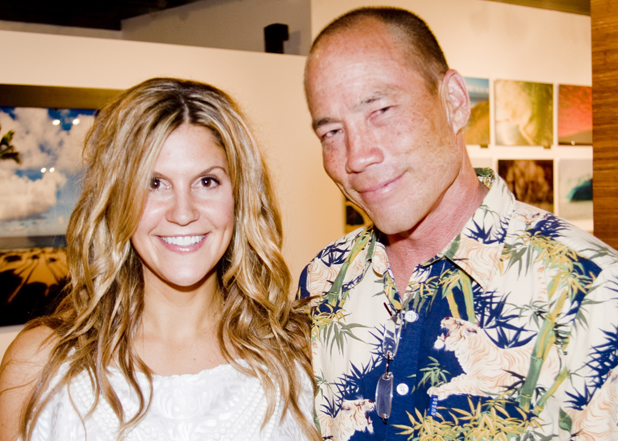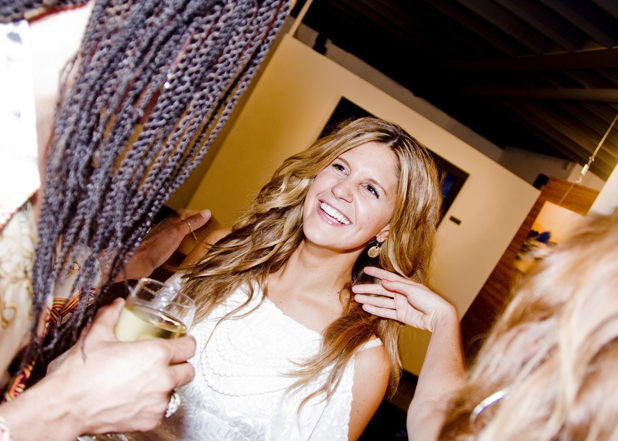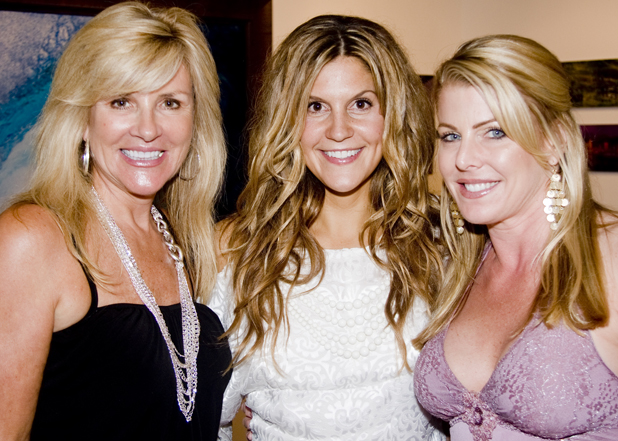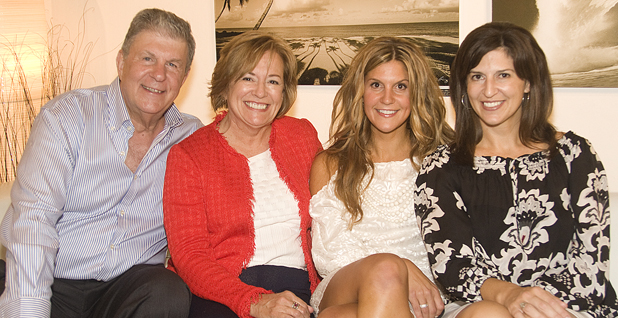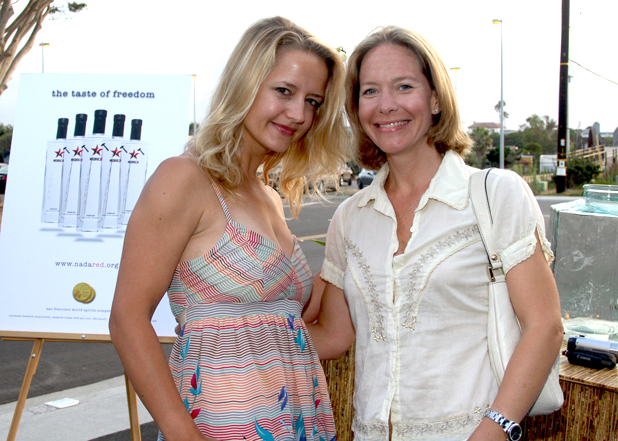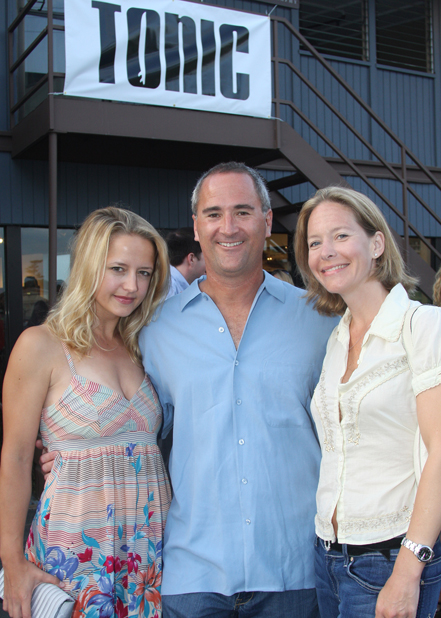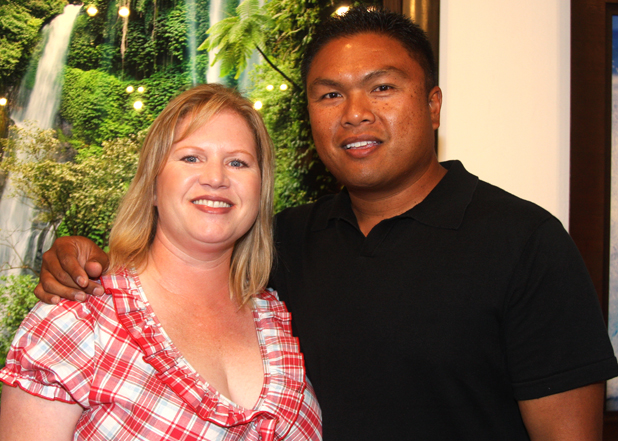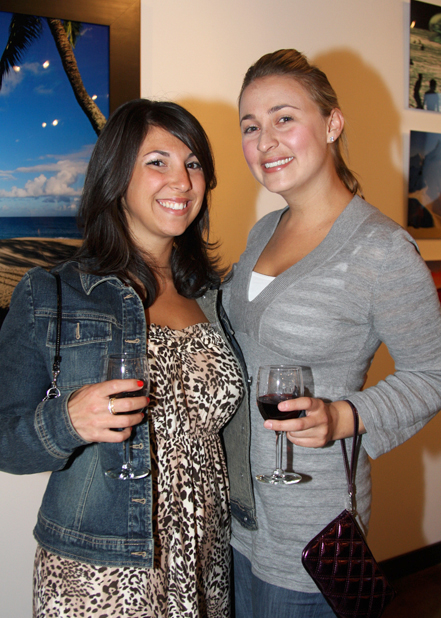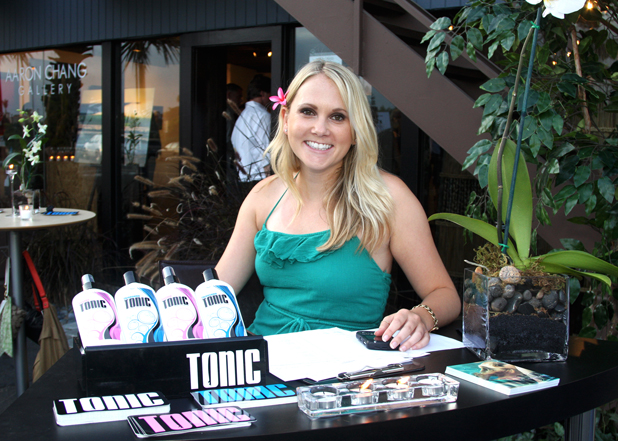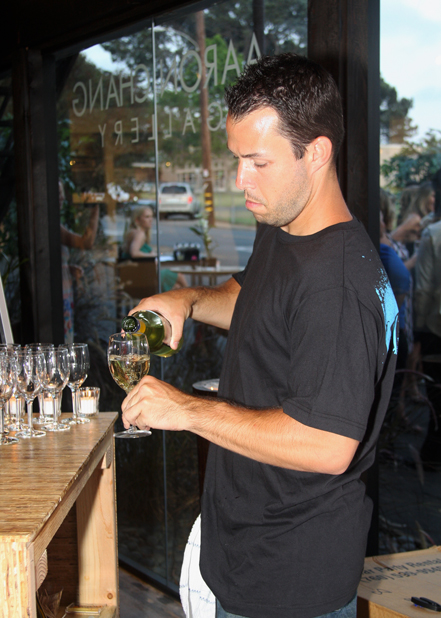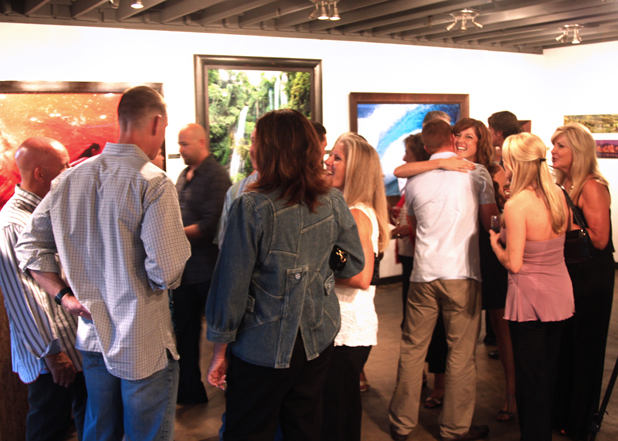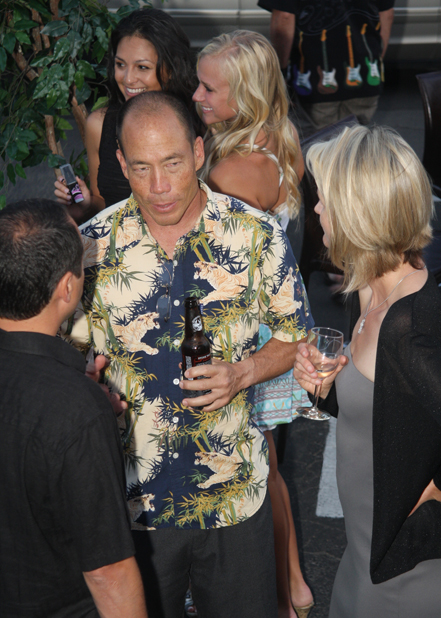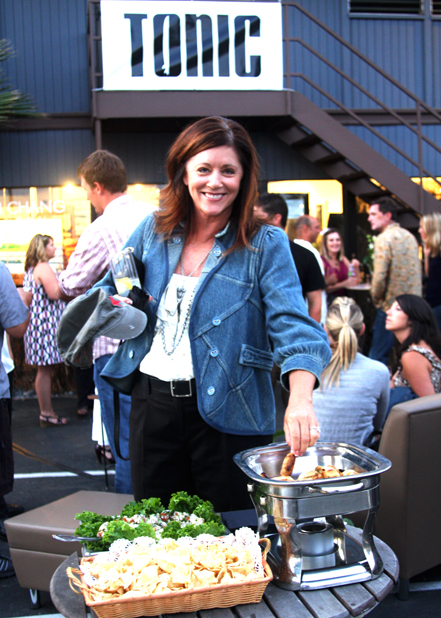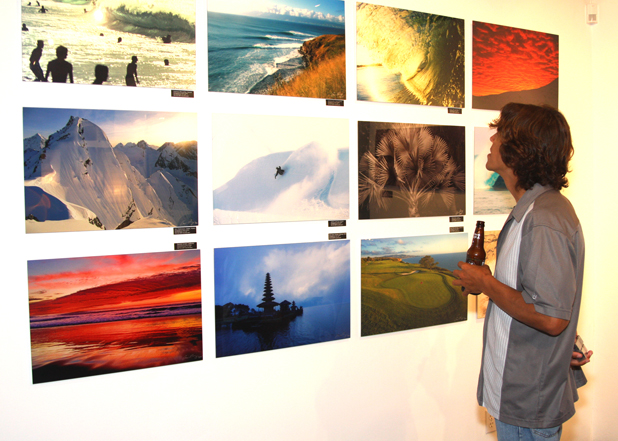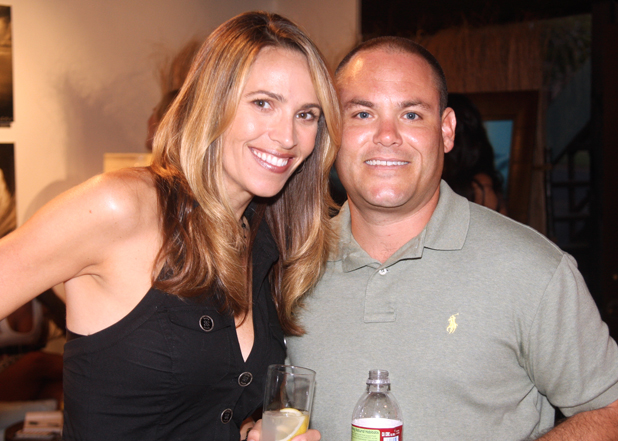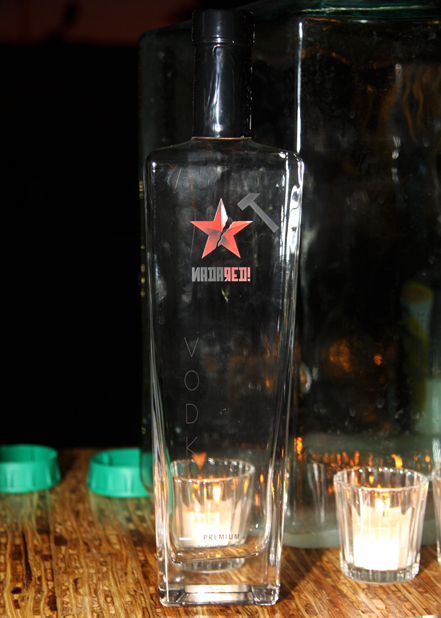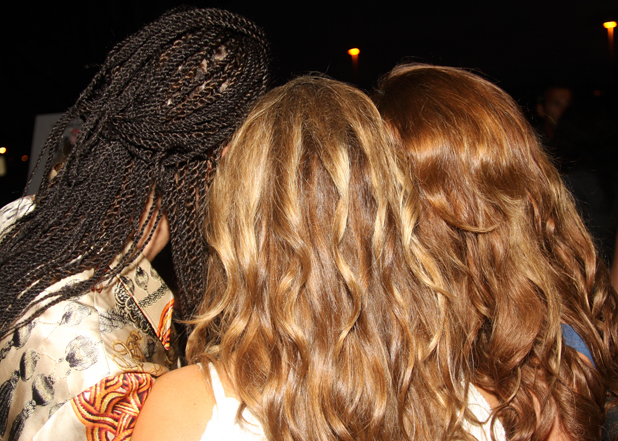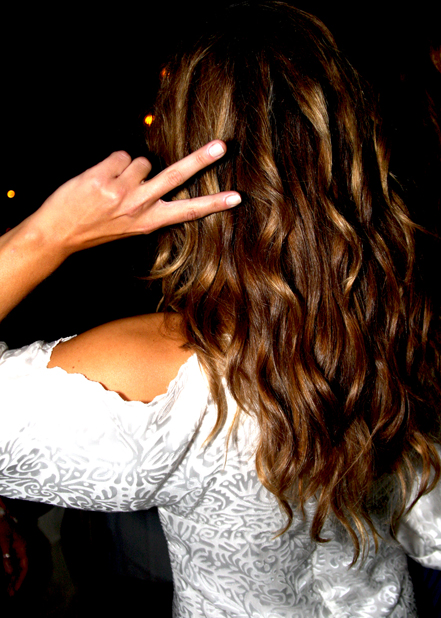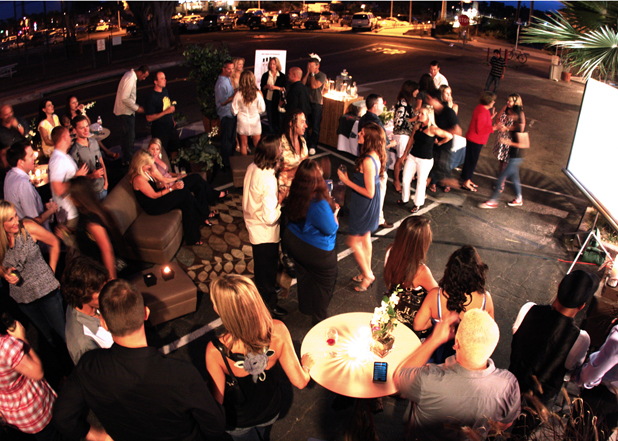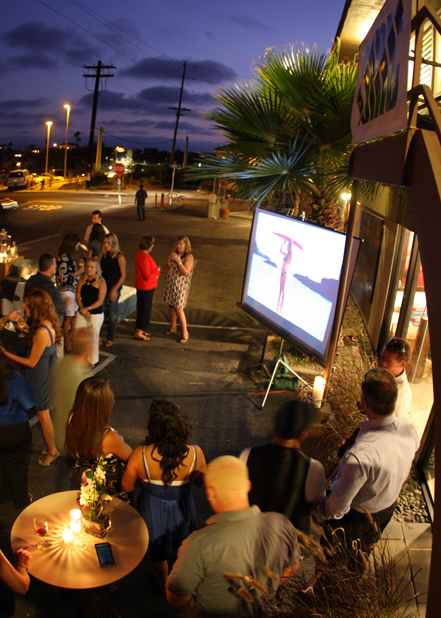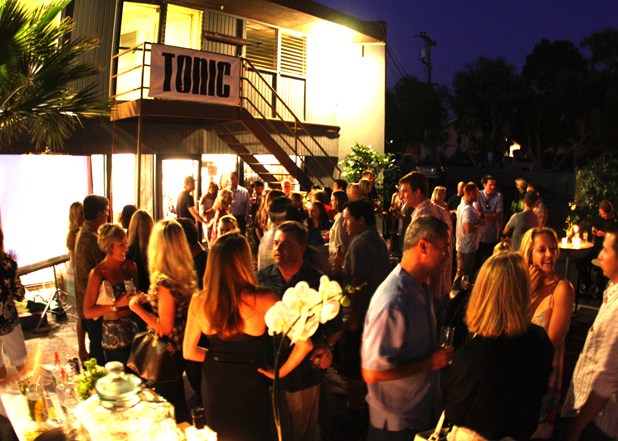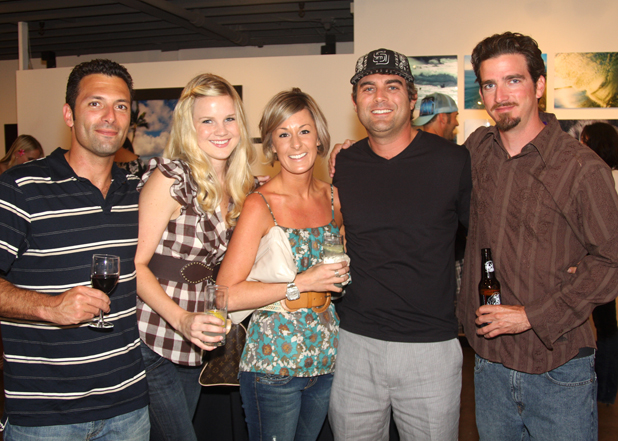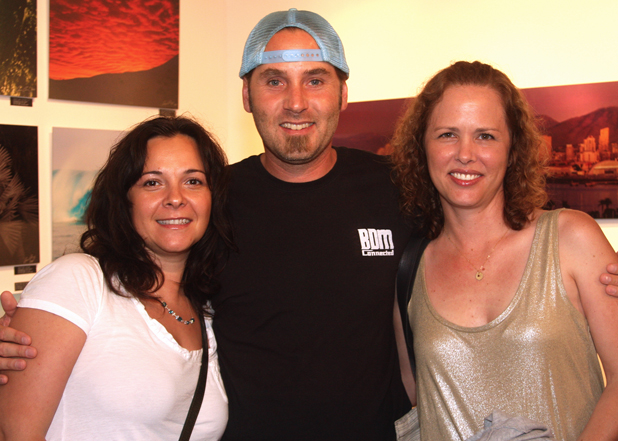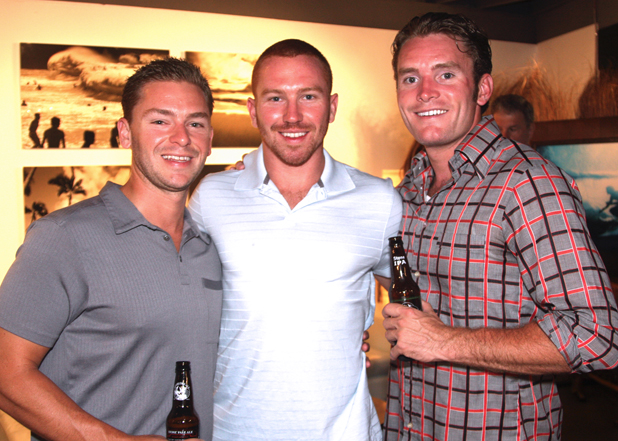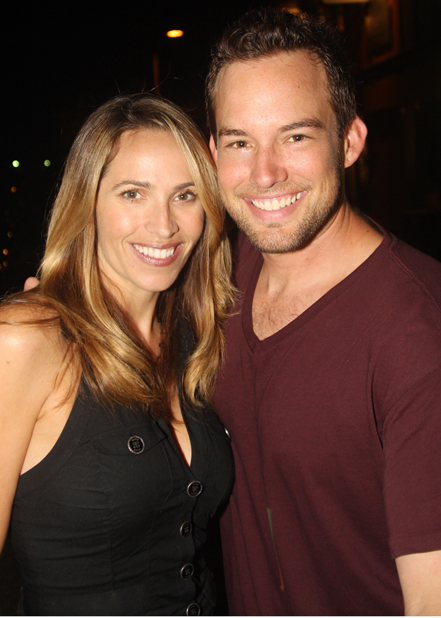 To learn more about Tonic, please visit www.TonicShop.com
reported by Margo Schwab and Scott Johnston
The Buzz
In other surf related news. " A sold-out crowd of more than 450 surf industry executives, surf stars, and VIPs gathered together on Friday, September 11, 2009, to raise an all time record amount at Liquid Nation Ball 6, the Surf Industry Manufacturers Association (SIMA) Humanitarian Fund's annual fundraiser. Over the past six years, the SIMA Humanitarian Fund has raised more than $1.25 million dollars for global medical relief, urban youth outreach, injury prevention and assistance, and health education and awareness. The evening honored Flea, of the Red Hot Chili Peppers, as the SIMA Humanitarian of the Year as well as raised a record-shattering net amount of more than $270,000, which will go directly to 12 very deserving surf-related humanitarian organizations.

'The huge success of this year's Liquid Nation Ball proves the surf industry's core values and resiliency when it comes down to reaching out for a better world,' said Fernando Aguerre, Liquid Nation Ball chairman and host. 'To not only surpass our 2009 fundraising goal, but to also raise more than we ever have in this tough economic environment, is unbelievable. On behalf of the SIMA Humanitarian Fund and the 12 amazing beneficiaries, I would like to thank all of those who supported Liquid Nation Ball 6. Giving is the key to a full life.'


Liquid Nation Ball was originally created by Santiago and Fernando Aguerre to support the humanitarian efforts of SurfAid. In 2006 the brothers donated the Ball to the SIMA Humanitarian Fund, a 501(c)(3) charitable foundation. The event now serves as the official fundraising event for the SIMA Humanitarian Fund, and continues to be presided over by Fernando Aguerre. All proceeds from Liquid Nation Ball 6 will benefit 12 surf-related social and humanitarian non-profit organizations selected by the SIMA Humanitarian Fund Board of Directors for their efforts focusing on improving the quality of life, health and/or welfare of people. The 2009 Liquid Nation Ball beneficiaries include Keep a Breast, Boarding for Breast Cancer, Surfer's Healing, Jimmy Miller Foundation, AccesSurf Hawaii, Outdoor Outreach, Stoked Mentoring, Life Rolls On, Mauli Ola Foundation, Project Wipeout, SurfAid International and the Sumba Foundation. For more information on Liquid Nation Ball or the beneficiaries, please visit www.liquid-nation.com.



The Surf Industry Manufacturers Association (SIMA) is the official working trade association of more than 300 surf industry suppliers. Founded in 1989, SIMA is a non-profit organization that serves to promote awareness of the surf industry and participation in the sport of surfing through public relations efforts and a variety of services, educational programs and research. In addition, SIMA actively supports oceanic environmental efforts through its 501(c)(3) charitable environmental foundation, the SIMA Environmental Fund. In the past 20 years, SIMA's Environmental Fund has raised more than $4.9 million for environmental groups seeking to protect the world's oceans, beaches and waves. The SIMA Humanitarian Fund, also a 501(c)(3) charitable foundation, was established in 2006 to award grants to various surf or boardsport related social and humanitarian non-profit organizations whose efforts are focused on improving the quality of life, health and/or welfare of people. For more information please visit www.sima.com."
reported by Margo Schwab
The Buzz
Yummy Romance at Tapenade with the San Diego Opera
.......................
The San Diego Opera is pleased to announce the return of "Taste of Opera,"at some of San Diego's hottest restaurants.
Coming up....
Tapenade, La Jolla
Wednesday, October 28, 2009 at 6:30 PM, 7612 Fay Avenue, La Jolla.
Join Dr. Nicolas Reveles as he talks about romantic French operas and Romeo and Juliet.
$40 per person for 1 glass wine, prix fixe menu, tip & tax.
visit Taste of Opera for details.
Upcoming Events
October 16th - The Rainforest Alliance will host its gala. It promises to be 'wild' fun!
October 17th - Sundt Memorial Fundraiser.
October 17th - The Rancho Coastal Humane Society will host its Animal House fundraiser. For details please visit
http://rchumanesociety.org/event_details.asp?ID=62
October 22nd - The Walden Family Services will host their 6th Annual wine D'Vine event. Please visit www.waldenfamily.org for more details.
October 24th - A Reason To Survive or ARTS will be hosting a fun fundraiser. Please visit www.AReasonToSurvive.org for details.
October 28th - Tapenade, La Jolla at 6:30 PM
7612 Fay Avenue, La Jolla. Join Dr. Nicolas Reveles as he talks about romantic French operas and Romeo and Juliet.
$40 per person for 1 glass wine, prix fixe menu, tip & tax.
visit Taste of Opera for details.
November 7th - The Golden Hangers / FCC benefit for Make-A-Wish and San Diego Variety Children's Network.
November 13th - Scripps Mercy Hospital will host its 2nd Annual 'Dressed to the Nth Degree' evening featuring San Diego's 10 best dressed women and 10 best dressed men as chosen by Leonard Simpson. Michael Neil will be the Honorary Chair. For details and tickets please visit:
http://www.scripps.org/events/an-evening-of-glitz-glamour-and-more

____________________________________________________________
Photoshopping and Photography Services
Photos on this website available if it is of you
available by The Social Diary
~ 619-384-7333
email TheSocialDiary.com
_______________________________________________________________
Email Commentary to be added
email editor@thesocialdiary.com

"BEST GOWNS..Sarah Marsh-Rebelo & Lael Kovtun...BEAUTIFULLY ELEGANT!!!!!!!!!!!!!" - Ralph Castro
* Margo Schwab, more formally known as Margaret E. Schwab, has produced, written, interviewed and photographed for various media organizations since 1989. Schwab attended Holton Arms School, La Jolla Country Day School and La Jolla High School. Schwab has a B.A. from Scripps College, spent a business internship with S.A.I.C., Science Applications International Corporation, and earned a Masters of Business degree, M.B.A., from the University of San Diego. Schwab additionally took college courses from Harvard University, and Syracuse University. Schwab volunteers for numerous charity organizations. She also continues to support animal organizations and the prevention of people and animal abuse. Schwab is the editor of The Social Diary.
Margo Schwab and Scott Johnston of the Social Diary are pleased to announce partnerships with the San Diego Humane Society, San Diego News Network and now, San Diego Home & Garden Magazine.
The Social Diary would like to say a special thank you to our advertisers.
H. Moradi Jewelers on Prospect Street in La Jolla
Valerie and Harry Cooper, Patrons of the San Diego Opera
Valerie and Harry Cooper, Patrons of The Museum of Contemporary Art San Diego
Judith C. Harris, Blair Harris, and Robert Singer, MD supporting the
Dian Fossey Gorrilla Fund International
Dr. Laurie Marker of The Cheetah Conservation Fund
Pat O'Connor of Fashion Careers College
Pamela Pogue of Juelerie
Kary Favish of the Worth Collection
Diana Cavagnaro of Designer Millinery
Jacqueline and Matt Rimel of Rimel's Rotisserie, Zenbu Sushi and Restaurant, & Home Grown Meats
Jordan of Jordan Art Couture
Lizz Russell of The Lizz Russell Collection
Gary Parker of WineSellar & Brasserie
Chef Pasquale of Cafe Milano
Alex Gonzalez of Mercedes Benz of San Diego
Diane Bousquin of Holistic Traditions
Kevin Smith of Extreme Pizza in La Jolla
Jeremiah Sullivan of Neptunic Sharksuits
Drs. Sue and John Morizi of The Animal Hospital of La Jolla
Jemima Garcia Dutra of Dutra Designs
Eugene Ladopoulos of Mistra Estates Olive Oil
Warning ** photos, video and writing on this site are the
2009 copyright of The Social Diary LLC and its subsidiaries.
no reproduction of any part or parts is allowed without written permission by The Social Diary