~ The Social Diary ~
~~~~~~~~~~~~~~~~~~~~~~~~~~~~~~~~~~~~~~~~~~~~~~~~~~
Thornton Winery Goes Wild with The Best of Jazz and Cuisine!

June 8th , 2007
The Social Diary Columnist & Photographer Margo Schwab
(high resolution photos available by request )
You know Summer is coming when the Thornton Winery Champagne Jazz Series kicks off. And the Thornton concert suppers sizzle! Fine Cafe Champagne cuisine mixed in with the best of jazz greats... an invitation for fun, dancing and big smiles!
On this particular day it was Guitars and Sax with Gerald Albright, Tim Bowman, Jeff Golub and Kirk Whalum. Fabulous. Superb! The party really got started when Sally and John Thornton and their son Steve Thornton welcomed guests to a perfect late afternoon of jazz, wine and cuisine. Fabulous too were the fun people in the mix. Seen in the VIP supper section were Linda and Craig Jones, Micki Farrell, Sally and Andrew Cox, Scott Johnston, Doreen and Dr. Myron Schonbrun, Christopher Baido with Leonard Simpson, Brittany Simpson, Kathy Hogan, Brenda Simpson, David Rollins, Kathleen Stoughton and Jeffrey Hillman, George Petri, Lorraine and Issac Levy, and so many more!
Enjoy the photos!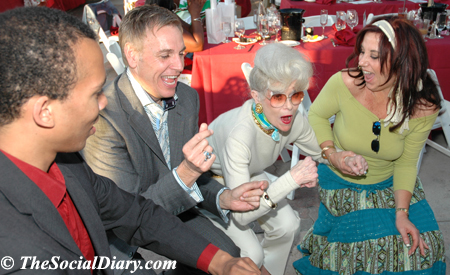 Sally Thornton getting down with her friends
Christopher Baido and Leonard Simpson giving The Social Diary a squeeze ** John Thornton with good friend Micki Farrell on the right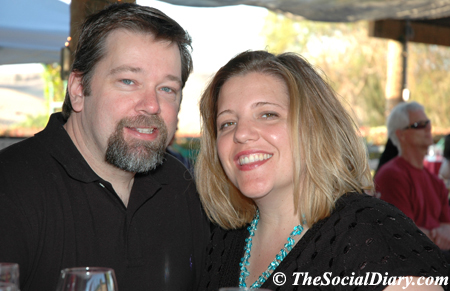 Andrew and Sally Cox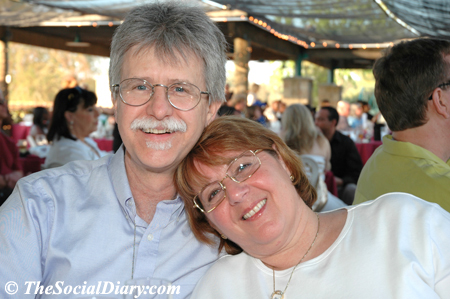 Craig and Linda Jones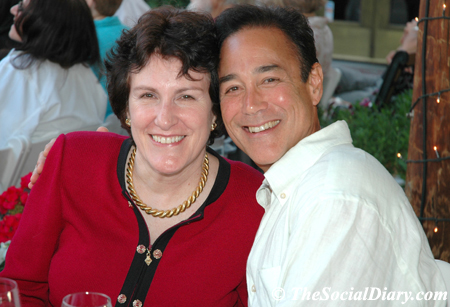 Micki Farrell and Scott Johnston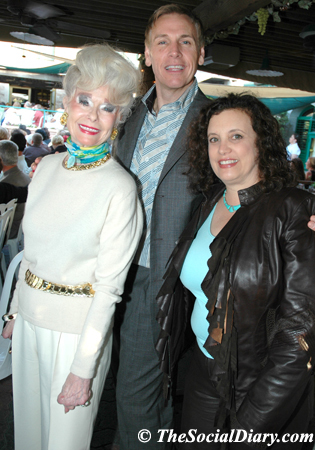 Sally Thornton with Leonard Simpson and Doreen Schonbrun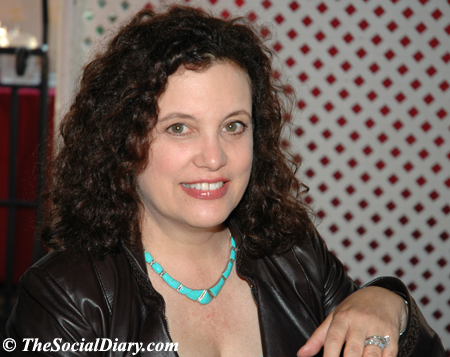 Doreen Schonbrun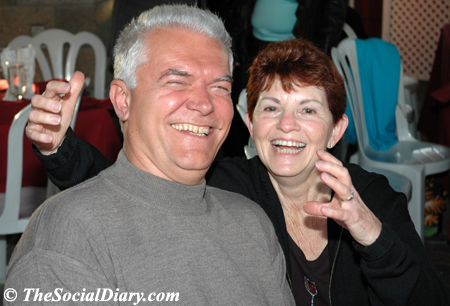 George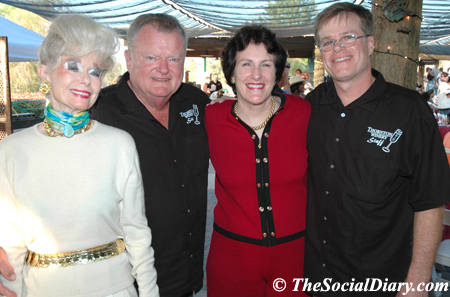 Sally and John Thornton, Micki Farrell, Steve Thornton
Thornton Winery ... a place to have fun!
To learn more about the Thornton Winery Jazz Supper series please click Summer Fun!
* Margo Schwab has produced, written, interviewed and photographed for various media organizations since 1989. Schwab attended Holton Arms School, La Jolla Country Day School and La Jolla High School. Schwab has a B.A. from Scripps College and a Masters of Business degree, M.B.A., from the University of San Diego. Schwab volunteers for numerous charity organizations. She also continues to lobby for water safety and for family violence mitigation. Schwab is the editor of The Social Diary. Margo is currently writing a book based on La Jolla.
Warning ** photos, video and writing on this site are the copyright of The Social Diary, San Diego Social Diary, margomargo.com and Margo Schwab.no reproduction of any part or parts is allowed without written permission by Margo Schwab