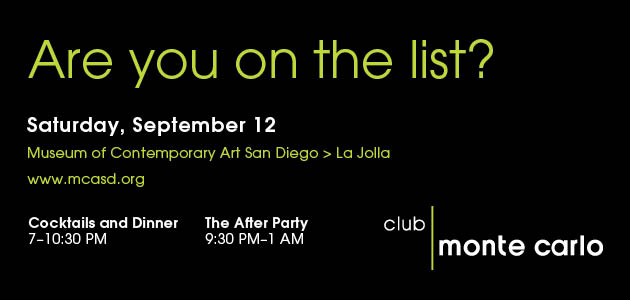 St. Madeleine Sophie's Center
Haute With Heart Fashion Luncheon
The Haute With Heart Fashion Show August 22nd, 2009 was 500 plus strong with guests supporting St. Madeleine Sophie's Center's (SMSC) multitude of programs benefiting adults with developmental disabilities.
The day served up a bountiful silent auction, a live auction, a delicious luncheon of herb and mixed green salad followed by a Signature Chef Steve Black chicken breast at host Sheraton Harbor & Marina, and then quite the Fashion Forward production by Leonard Simpson.
There was a stunning collection by Q of Qadir Hamidi of hand stitched couture, timeless Kate Spade, opulence from Le Bel Age, the very fun and wearable Tommy Bahama clothing, some elegant fun from Ooh La La Boutique, dazzle from the Diamond Boutique, GSB Menswear, Hermes, Custo Barcelona, and some very leggy models.
There were the four legged kind too.
Sutherland the SMSC Therapy Dog strutted his Standard Poodle stuff. Kima, the Arthritis Dog Honoree and Service Dog strutted her royal robes by Jemima Dutra. Kima was accompanied by her mother and father.
SMSC students including Charlie Lizarraga, Clayton Hauer and Chelsea Voisard wowed the audience with their rendition of We Are The World. They were accompanied by the SMSC Dance Troop.
Among the many applauding were Honorary Chair Sally B. Thornton, looking lovely in lavender suit and chapeau we might add, SMSC President Roger Roberts, SMSC Executive Director Debra Turner-Emerson, Valerie Cooper, Chair Judy Klareich, May Zawaideh, Muffy Walker, Cheryl Mitchell, Anita Bye, Diana Cavagnaro, Joan Bowes, Elizabeth McKinnon, Collette Stefanko, Mary Walker, Jeanne Jones, and one of the few token males, Scott Johnston.
San Diego National Bank and Sycuan Resort & Casino were the lead sponsors.
To learn more about SMSC, please visit www.stmsc.org .
Please Enjoy the Photos!
If you wish to purchase photos, please email your inquiry. No downloading or reprinting of photos without express written permission by The Social Diary thank you.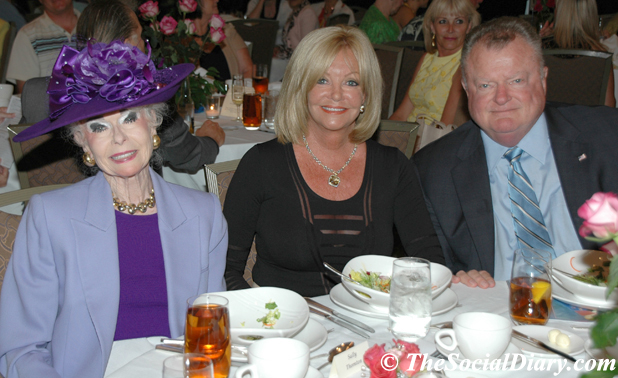 Chair Sally B. Thornton with Sandy Redman, and John Thornton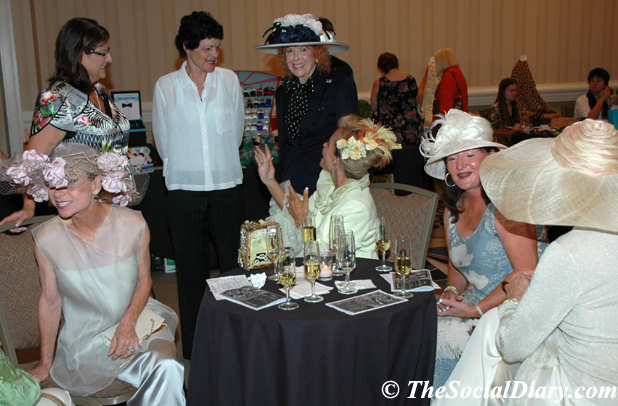 Joan Bowes and her gals taking a champagne break from shopping the silent auction items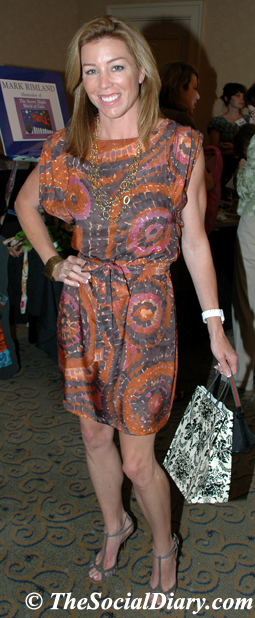 Elizabeth McKinnon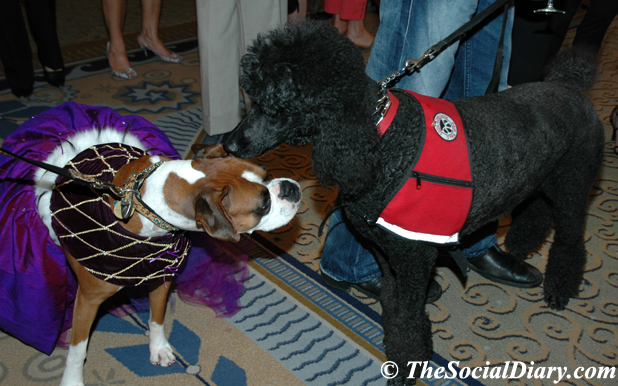 Kima giving Sutherland a 'royal sniff'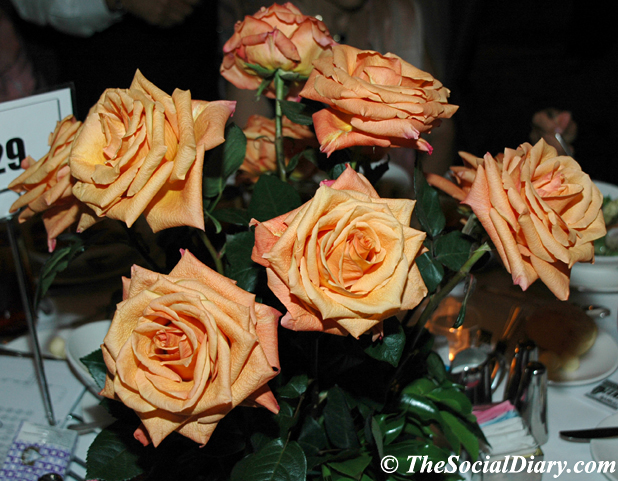 A Table Centerpiece designed by Jasmine Creek Florist's Bev Ireland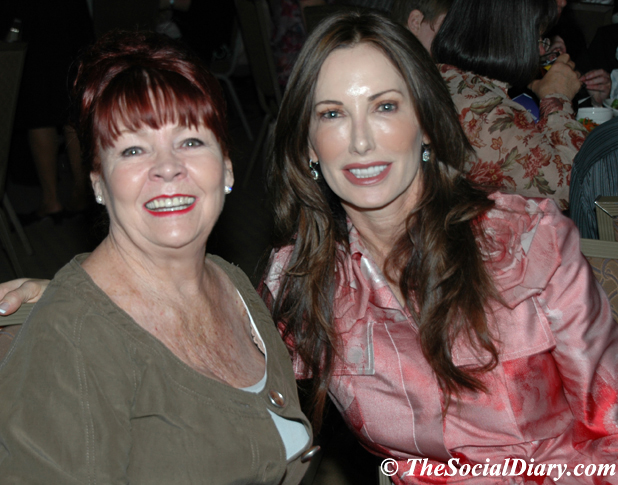 Michaela Lawrence with Valerie Cooper
Sally B. Thornton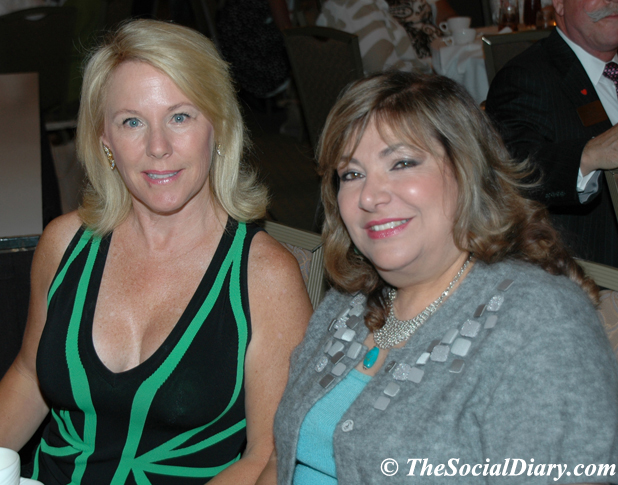 Muffy Walker with May Zawaideh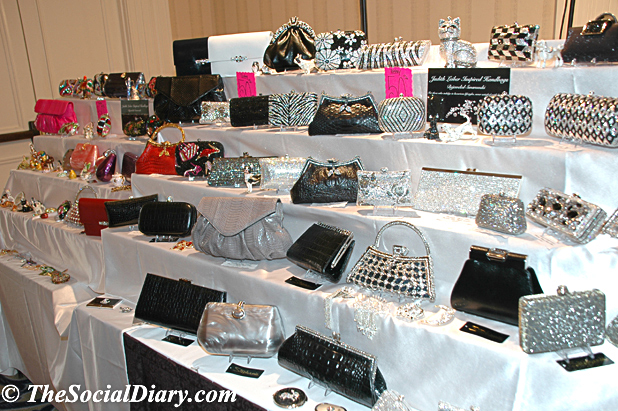 Shopping!
Derelys Delano with her daughter Darcy Smith ** Jeanne Jones with Bob Stefanko and Cindy Goodman
Joan Bowes ** Wanda Levi ** Veronica Braun of the Arthritis Foundation
Reena Horowitz ** Collette Stefanko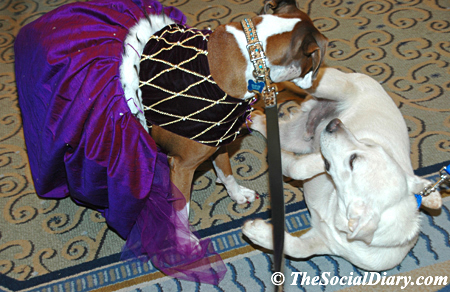 Kima checking out the auction puppy
The Fashion Show Produced by Leonard Simpson!!
Enjoy!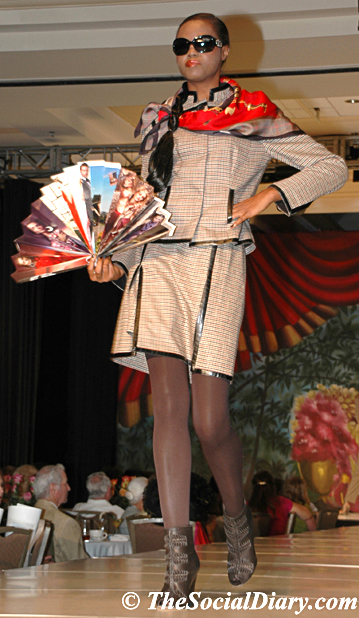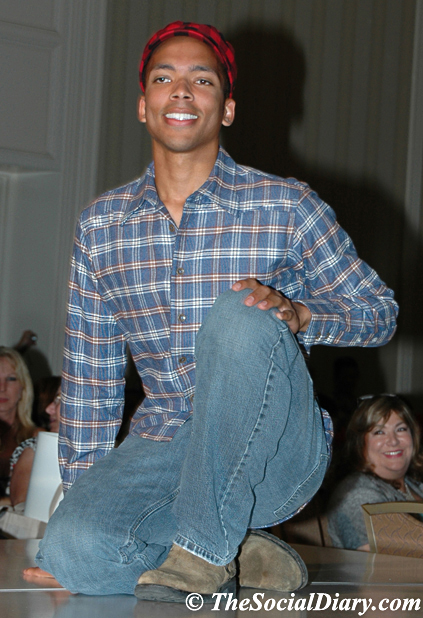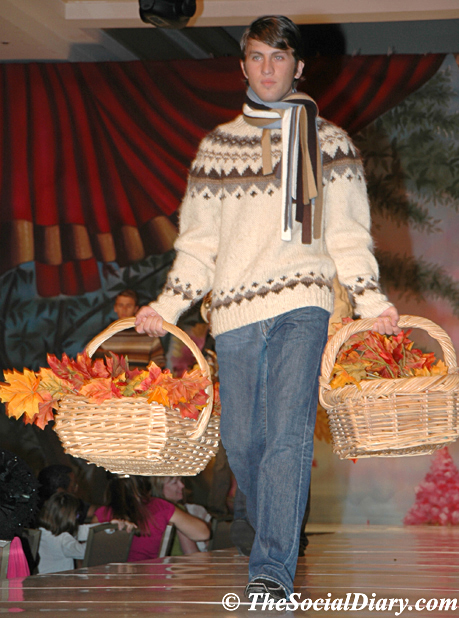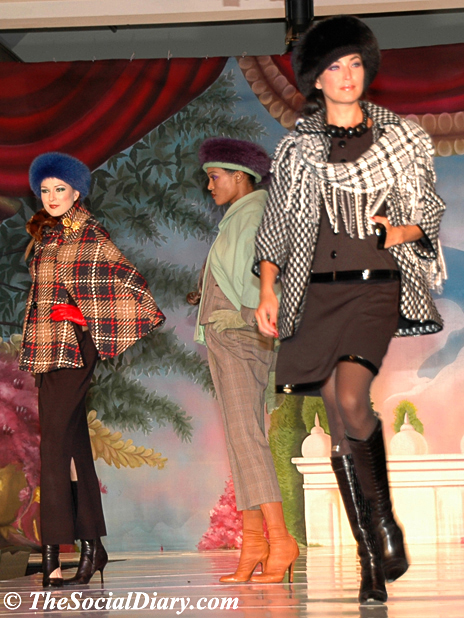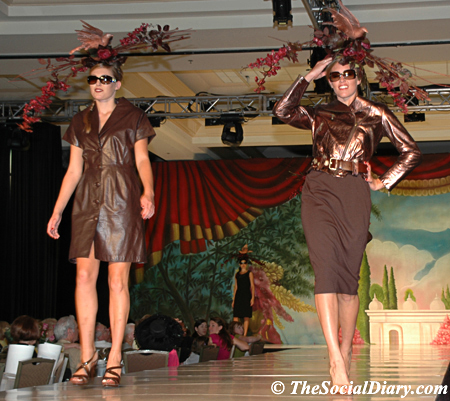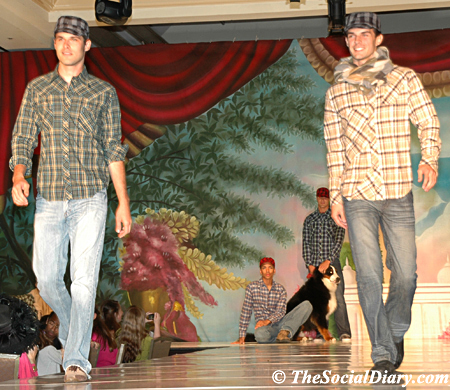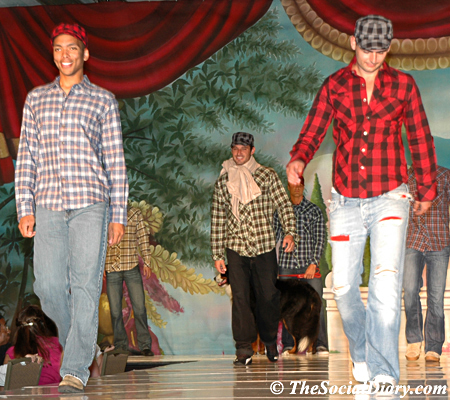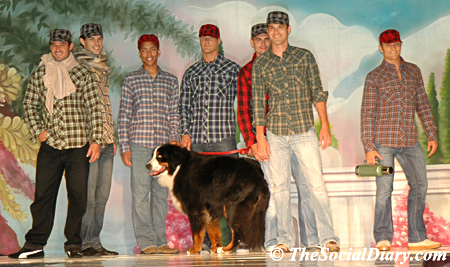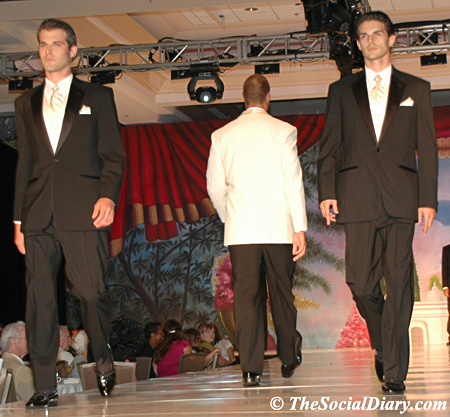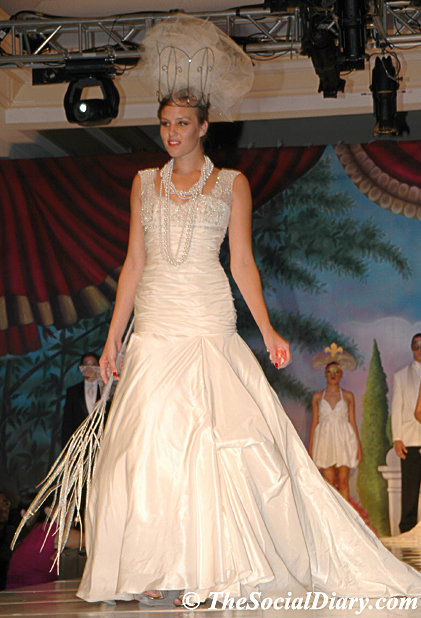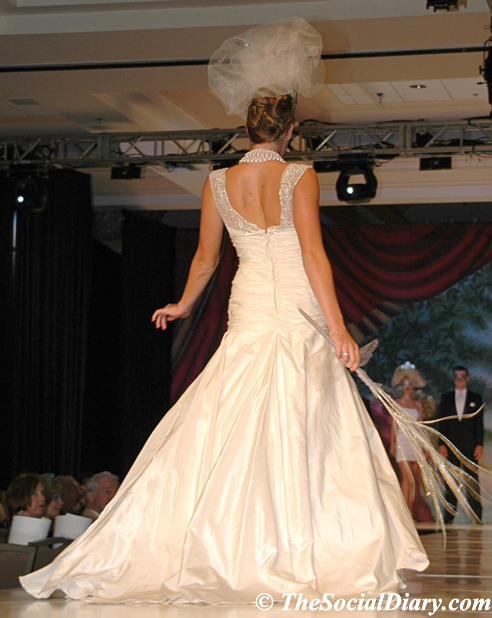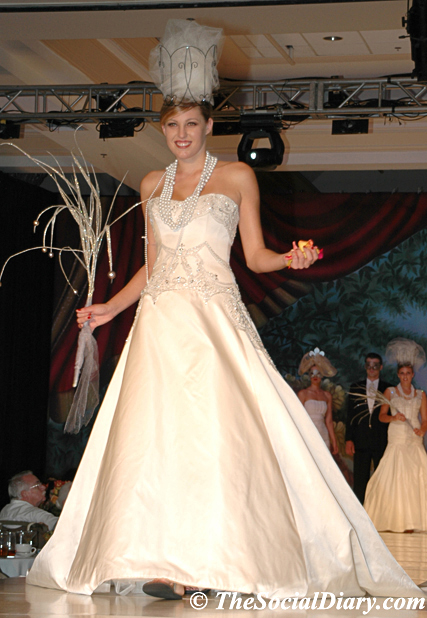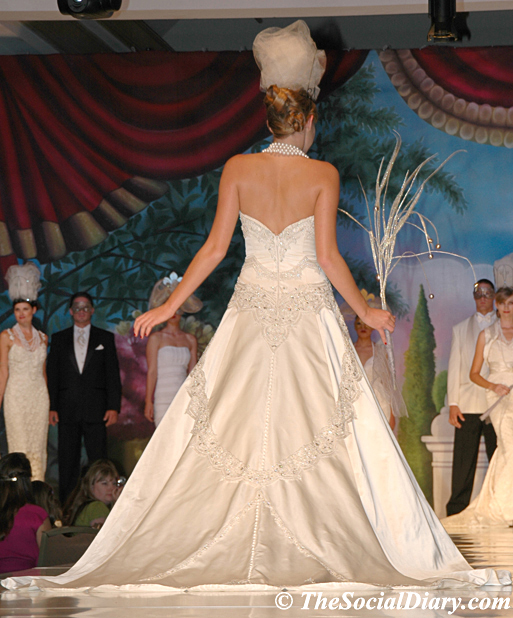 reported by Margo Schwab and Scott Johnston
The Buzz
Club Monte Carlo Chair Nancy Browar promises this September 12 gala is going to have some club fun twists.... on many 'levels.'
It's one fun party .... Remember last year for the Dallas theme, guest Tanya Brandes had a 58 second ride on the mechanical bull.... in a short Herve Leger dress no less!
Upcoming Events
September 11th - SIMA will host the 6th annual Liquid Nation Ball at the private oceanfront residence of Fernando Aguerre. This year the Humanitarian of the Year award will go to surf star Flea. Please contact Shannon Park at shannon@sima.com for more details or visit www.liquid -nation.com
September 12th - Club Monte Carlo is coming to the Museum of Contemporary Art San Diego. Tickets are $100 and up for non-members ......don't miss this event.... For details on this gala event, please visit www.mcasd.org
September 17th - The Costume Council of the San Diego Historical Society will be hosting a one-of-a-kind event in Balboa Park to showcase select San Diegan's couture finds. The Social Diary is pleased to be a part of this showcase. For more information about this event, please visit www.sandiegohistory.org
September 17th - The San Diego Police Historical Association will host a Legends Behind the Badge gala & awards evening at the U.S. Grant. San Diego Police Department's Chief of Police William Lansdowne will serve as Honorary Chair with Ramin Portemeyer serving as Co-Chair. Please ring McFarlane Productions at 619-233-5008 for ticket information.
September 24th - The Country Friends will present the 54th annual "Art of Fashion" Runway Show at The Inn at Rancho Santa Fe. Proceeds from the luncheon, fashion show, boutique shopping and wine tasting will benefit Voices for Children, which provides court advocates for children in foster care. Couture fashions presented will be provided by South Coast Plaza. For ticket information, please contact The Country Friends at 858/756-1192, Ext. 4 or via email at events@thecountryfriends.org.
September 14th - Crime Stoppers Golf Tournament.
October 16th - The Rainforest Alliance will host its gala. Details to follow.
October 17th - Sundt Memorial Fundraiser. Details to follow.
October 22nd - The Walden Family Services will host their 6th Annual wine D'Vine event. Please visit www.waldenfamily.org for more details.
November 7th - The Golden Hangers / FCC benefit for Make-A-Wish and San Diego Variety Children's Network.

Proud to be partnered with San Diego News Network
________________________________________________________________
Photoshopping and Photography Services
Photos on this website available if it is of you
available by The Social Diary
~ 619-384-7333
email TheSocialDiary.com
_____________________________________________________________________
Email Commentary to be added
email editor@thesocialdiary.com
* Margo Schwab, more formally known as Margaret E. Schwab, has produced, written, interviewed and photographed for various media organizations since 1989. Schwab attended Holton Arms School, La Jolla Country Day School and La Jolla High School. Schwab has a B.A. from Scripps College, spent a business internship with S.A.I.C., Science Applications International Corporation, and earned a Masters of Business degree, M.B.A., from the University of San Diego. Schwab additionally took college courses from Harvard University, and Syracuse University. Schwab volunteers for numerous charity organizations. She also continues to support animal organizations and the prevention of people and animal abuse. Schwab is the editor of The Social Diary.
The Social Diary is pleased to announce new partnerships with the San Diego Humane Society and San Diego News Network.
Warning ** photos, video and writing on this site are the
2009 copyright of The Social Diary LLC and its subsidiaries.
no reproduction of any part or parts is allowed without written permission by The Social Diary