~ The Social Diary ~
~~~~~~~~~~~~~~~~~~~~~~~~~~~~~~~~~~~~~~~~~~~~~~~~~~
Monaco Grand Prix Cocktail Fundraiser at Sante Ristorante

June 8th , 2007
The Social Diary Columnist & Photographer Margo Schwab
(high resolution photos available by request )
St. Germaine Children's Charity held its inaugural La Jolla to Monaco Grand Prix Cocktail Party Fundraiser May 15th, 2007 at the very chic Sante Ristorante. Guests arriving admired, and desired the 2007 Nero Maserati Quatroporte and a 2006 Rosso Corsa F430 Ferrari placed by the entrance.Well dressed supporters then walked the red carpet into an evening of fun!
Martinis flowed through a special ice sculpture 'race car' and into party goers glasses. Sante's servers passed trays of scrumptious Italian appetizers. Proprietor Tony Buonsante and his son John Buonsante greeted guests to Sante's. Likewise Event Chairpersons Constance Hughes and Rick Wildman greeted St. Germaine supporters as well.
Since 1984, St. Germaine's Children's Charity, an all volunteer group, has raised funds to benefit abused and neglected children. More than $2 million has been awarded with an added booster of $1 million of in-kind donations.
Guest Lisa Bols describe the evening well. "An evening with good food, drinks, a fun crowd, and for a great cause!"
Guest and Sponsor Dianne York-Goldman of La Jolla Spa MD added "St. Germaine Auxiliary is an incredible worthwhile organization to help eliminate child abuse. The volunteers of St. Germaine Auxiliary are dedicated, hardworking individuals giving of their time and monies to help those less fortunate. It was an honor to help with this St. Germaine event by donating the racy race car ice sculpture which was a focal point where everyone congregated to discuss happenings and other charity events."
Dianne, and her husband Dr. Mitchel P. Goldman, the Medical Director of La Jolla Spa MD, also contributed fabulous spa treatments to benefit St. Germaine's.
More donors included Monaco of La Jolla, North Shore Printery, the Brick and Bell, Cinderella Shoe Clinic, Ferrari and Maserati of San Diego Cinderella Shoe Clinic, Sante Ristorante, the Brigantine Restaurants, La Jolla Fine Gifts and Tableware, de Medici Restaurant, and Ralph Lauren aka Polo.
Guests there having great fun supporting a great cause included Roberto De Gregorio, Joanie Kearney, top real estate awarded agent Kate Adams, J.D. Bols of course accompanying his wife Lisa, Deborah and Eric Geller, Nikki Hughes, Kiki Henry, Cynthia and Dan Kronemeyer, Karin Camp, Russ Lanthorne, Tahnee McKellar, Lee Maturo, Tracey Riley, Rhonda Migliaccio, Barbara Tripp, Mary Walker, Carol Karlovich, Maurine Beinbrink and Jim Algert, and Place Tegland.
Place's family knows a thing or two about real race car driving. Her cousin Jocko raced at the top before he retired for the family life.
And there were some fun fashionistas there causing adrenalin 'uppage.' Constance Hughes chose a floral sleeveless dress, Cynthia Kronemeyer chose a racing themed black and white top, Linda Swortwood wore buttery black leather, and Dianne York-Goldman was elegant in an Escada suit with detailed ruffles. Dianne purchased the suit just the week before in Paris.
But Linda and Don Swortwood were there for two reasons. To benefit children of course. But also to reminisce to their first date at Sante's. The table by the fireplace of course.
St. Germaine member Maurine Beinbrink gave kudos to Event Chairs Constance Hughes and Rick Wildman "for putting together a lively 'up' event for a very worthy cause. In the St. Germaine tradition, the cause of abused children is the only focus of our collective efforts."
To learn more about events and what the St. Germaine Children's Charity group do, please visit www.stgermainechildrenscharity.org
Event Co-chairs Rick Wildwood and Constance Hughes ** Cynthia Kronemeyer and guest
Scott Johnston with Dianne York-Goldman and Dr. Mitchel P. Goldman ** Guests
Jim Algert with Maurine Beinbrink ** Guests from Cramer Physical Therapy
Margo Schwab with Tony Buonsante ** Linda Swortwood and Scott Johnston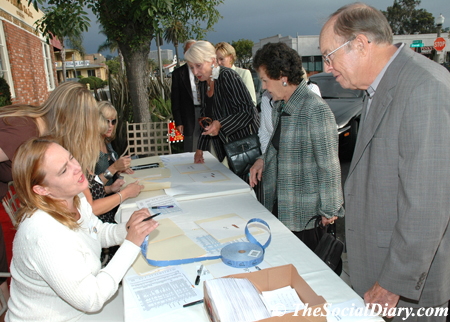 More guests checking in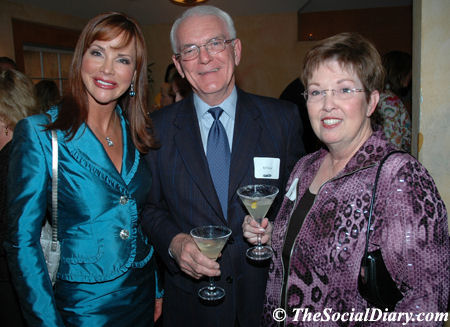 Dianne York-Goldman with guests
Karin Camp with Scott Johnston ** Candace Hughes ** Dianne York-Goldman and Dr. Mitchel P. Goldman
Lisa and J.D. Bols ** Guest with Roberto de Gregorio
Scott Johnston with Lee Maturo ** Guests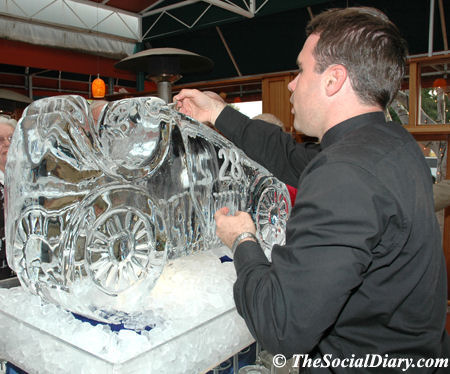 The Grand Prix Race Car sculpture donated by La Jolla Spa MD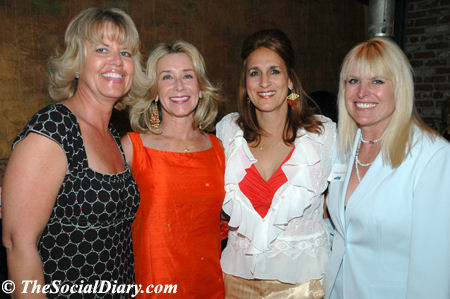 Rhonda, Barbara, Elaine and Tahnee
Place Tegland ** Fernando Sustaeta of Ferrari and Maserati of San Diego, with associate
Margo Schwab dressed in Kenar, Laundry and shell belt by Betty Belts with Constance Hughes ** Russ Lamthorne with guest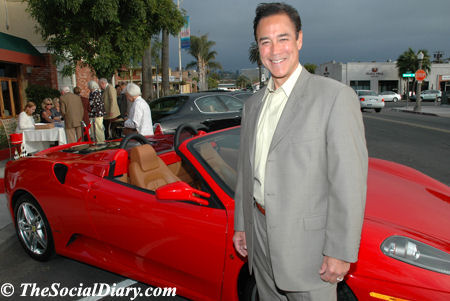 Scott Johnston
Don and Linda Swortwood ** Margo Schwab and Scott Johnston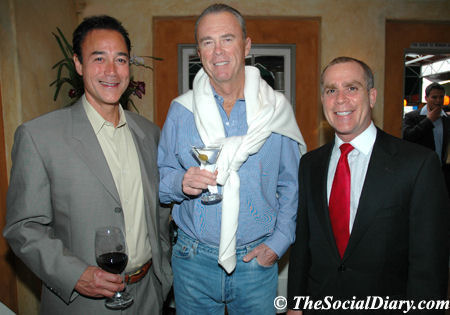 Scott Johnston with Don Swortwood and Dr. Mitchel P. Goldman
Cheers! ** Lisa Bols and Tahnee McKellar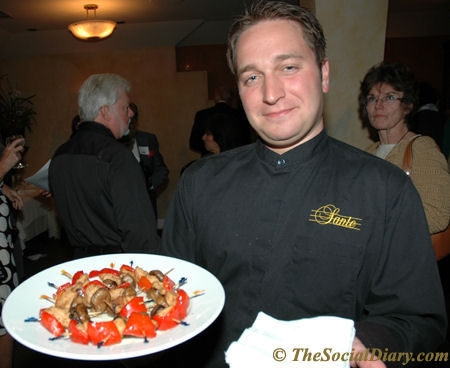 Sante's serving up fabulous food!
The Social Diary salutes all of those who support efforts to fight abuse!
* Margo Schwab has produced, written, interviewed and photographed for various media organizations since 1989. Schwab has a B.A. from Scripps College and a Masters of Business degree, M.B.A., from the University of San Diego. Schwab volunteers for numerous charity organizations. She also continues to lobby for water safety and for family violence mitigation. Schwab is the editor of The Social Diary. Margo is currently writing a book based on La Jolla.
back to New this Week.....Margo Schwab Archives...... Home
Warning ** photos, video and writing on this site are the
copyright of The Social Diary, San Diego Social Diary, margomargo.com and Margo Schwab.
no reproduction of any part or parts is allowed without written permission by Margo Schwab