~ the Social Diary ~
the on-line magazine covering High Society ..& more
____________________________________________________________
The CCS Legal Department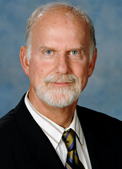 by the Social Diary Special Legal Columnist Steve Allen
Column #1, January 9th, 2006
Ever since 1983, when we opened the first restraining order clinic for battered women in California, the CCS Legal Department has been helping victims of domestic and sexual violence escape from abusive relationships, achieve safety by breaking the cycle of violence, and access legal and social justice for themselves and their children. We also provide training and volunteer opportunities for attorneys, law students, and others, thereby improving the legal profession's ability to help victims. The Superior Court consistently recognizes the assistance that we provide to victims, and the professionally prepared paperwork we generate makes the jobs of clerks and judges just that much easier. The State Bar of California Board of Governors (1989), the San Diego County Board of Supervisors (1998), and the San Diego County Bar Association (2000) have recognized our Legal Department for outstanding contributions to the delivery of pro bono legal services to low-income victims.
The Journal of Contemporary Economic Policy (2003) stated that "the increased provision of legal services for victims of partner abuse" was the single most important factor in the decline in national domestic violence incidents. And yet, survivors of domestic violence and sexual assault frequently face numerous obstacles in their pursuit of safety and justice, including poverty, language barriers, lack of transportation, and lack of experience and knowledge of the complex justice system. The CCS Legal Department improves access by providing free services, in English and Spanish, in five locations throughout the county. Under the direction of Steve Allen, Esq., staff members Susan Dalati, Esq.; Kristine Rowe, Esq.; and Socorro Gonzalez-Heather, Certified Paralegal; provide confidential, pro bono assistance with restraining orders, other family law matters (divorce, paternity, child custody/support, etc.), court accompaniment, California Safe at Home confidential address program applications, safety planning and legal case management, Victim of Crime Fund applications, immigration law screenings and referrals for undocumented victims, and general legal consultations and referrals. All of our legal staff are certified Domestic Violence and Sexual Assault Victim Counselors who are experts in working together with law enforcement, advocates, therapists, and other professionals to assist clients with other needs.
Last year, our Legal Department assisted over 3,000 clients. Unfortunately, the demand for services has consistently outpaced supply. Our hope is to sustain current services AND expand the Legal Department to include an attorney and a paralegal in each of the CCS offices, thus having a staff of ten legal professionals who can adequately provide the civil legal assistance our clients so desperately need. This year, CCS is extending a formal invitation to law firms to join in our pursuit of safety and justice for victims of domestic violence and sexual assault. With a tax-deductible contribution of $5,000 they will be recognized as "Partners" in this noble goal and will receive recognition in the CCS Newsletter, and free MCLE training provided on-site! To learn more about the Partners program, please contact Steve Allen at sallen@ccssd.org.

* Steve Allen, Esq., is the Director of Legal Services at CCS. Allen is a California-licensed Attorney whose practice is dedicated to obtaining justice for victims of interpersonal violence. Mr. Allen received his Juris Doctor from the University of California, Hastings College of the Law and graduated Magna Cum Laude from the University of California, San Diego with Departmental Honors of High Distinction. He is a bilingual (Spanish/English) Certified Domestic Violence and Sexual Assault Victim Counselor and Director of Legal Services for Center for Community Solutions. CCS is a thirty-six year old social change agency offering advocacy and counseling for survivors of domestic and sexual violence. To learn more CCS please visit www.ccssd.org.
For Allen's full biography please click here > Steve Allen's Full Bio
Warning ** photos, video and writing on this site are the
copyright of the Social Diary, the San Diego Social Diary, margomargo.com and Margo Schwab.
no reproduction of any part or parts is allowed without written permission by Margo Schwab