San Diego Social Diary LLC All rights reserved 2011 (This material may not be published, broadcast, rewritten or redistributed)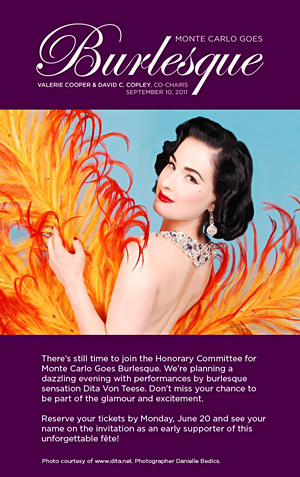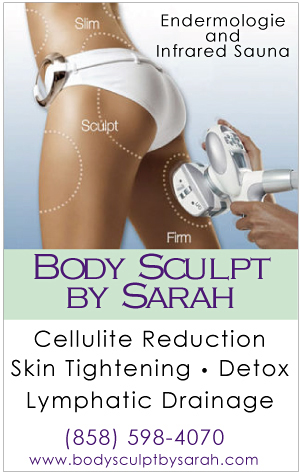 Eclat Culinary Experience
Excellence Delivered
Catering Available
619-708-1933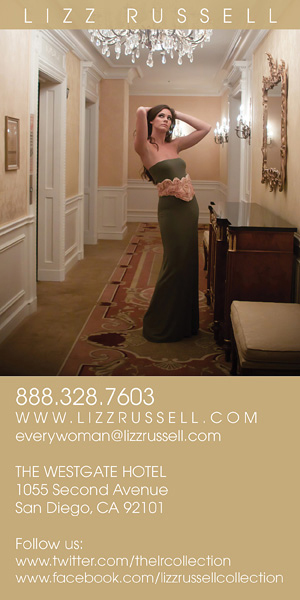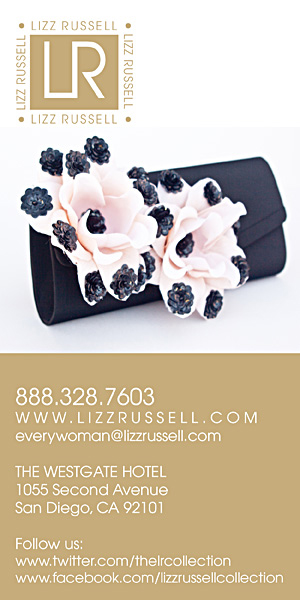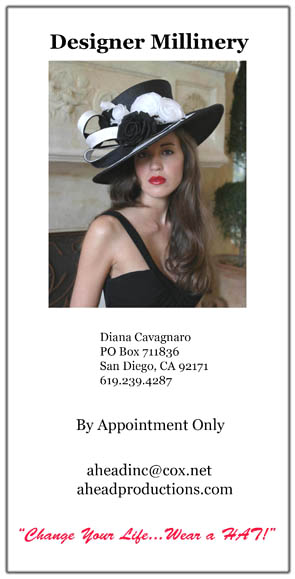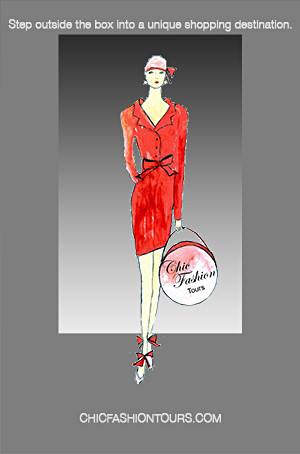 ________________________
Security Consultation
Services by Scott Johnston
SDPD Offcr. (Ret.)
619-384-7333
_______________________
SPECIALS EVERY DAY - Open 7am-3pm!
Homemade, Delicious Food
& Papalulu's will be open soon for dinner!!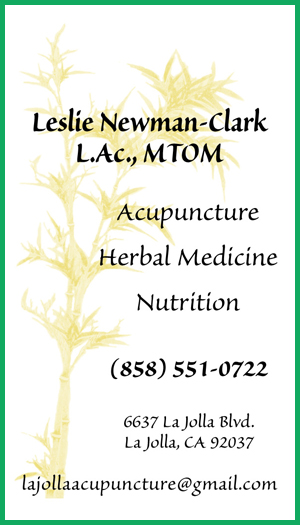 ..... Pain Relief!
WineSellar & Brasserie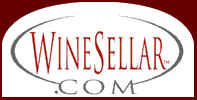 858-450-9557
Restaurant, Gary Parker's Wine Club,
Wine Store and
~ Wednesday & Saturday wine tasting's ~
XXXXCheck out Gary Parker's Pick... X...XXXXXXXa 2007 Clos de la Roche, Grand XXXXXXXXCru for $54 WineSellar Club XXXXPrice,this Pinot Noir is STELLAR!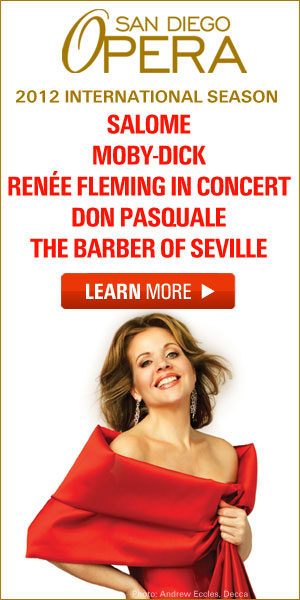 _________________________
For Advertising, please
your inquiry.
Ask about you can support your favorite organization!
_________________________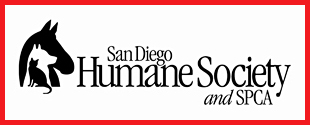 Tiger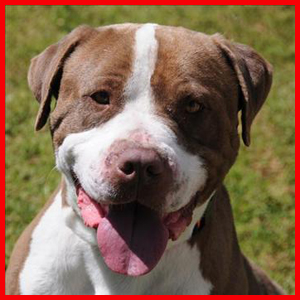 Breed: Pit Bull Terrier (mix)
Color: Brown/White
Age: 5 years
Sex: Male
Weight: 70 pounds
Adoption Fee: $180

Tiger is an adorable, 5-year-old Pit Bull mix with a big heart! He absolutely loves spending time with his people friends and can be very affectionate. Tiger is mellow and easy-going, yet loves to play with his squeaky toys and go for long walks too. This handsome guy is a social butterfly and he gets along great with cats and other dogs. Tiger is very smart and loves to learn. He takes treats gently from your hand. Tiger's housetrained and also is thrilled to go for car rides.
Tiger will do well in a variety of homes, but a home with older children is recommended. Tiger would do great in a home with other dogs! His adoption fee is $180 and includes his current vaccinations, permanent microchip identification, certificate for a free veterinary exam, and more!
SpaSAN DIEGO HUMANE SOCIETY & SPCA
GAINES STREET CAMPUS
5500 GAINES STREET
SAN DIEGO, CA 92110
(619) 299-7012
www.sdhumane.org rky
with other dogs or cats.

Where the locals dine
for Homemade Pastas, Raviolis, and Sauces
Cafe Milano
711 Pearl St, La Jolla
858- 454-3806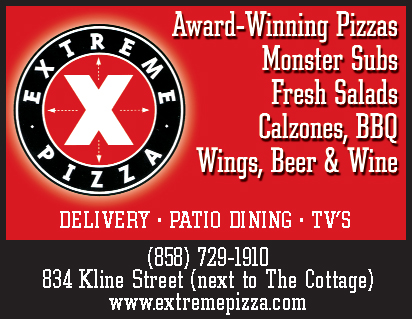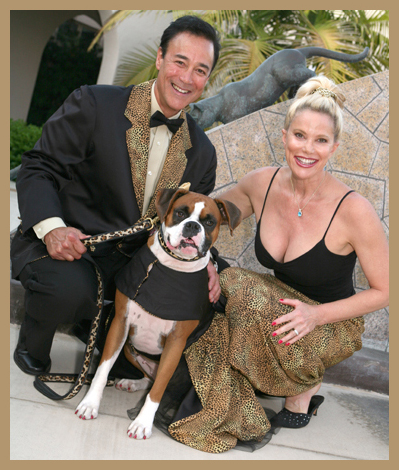 Scott Johnston, Margo Schwab and Kima!
Scripps Spinoff Raises $1.6 Million Plus
May 5th, 2011 the 20th Annual Scripps Spinoff was held at the Hyatt Regency La Jolla..... and it was spectacular as over $1.6 million was raised to benefit clinical research, early detection, education and patient support services at Scripps Cancer Center, Stevens Division in La Jolla.
Themed 'Wonders of the World,' the $1.6 million will create wonders of health care for many in need.
Dr. John Trombold, Abeer Hage, Skeets and Sharon Dunn, Karen Fine, and Dr. James Sinclair
Details.....John Trombold, MD, founder and former medical director, Scripps Cancer Center, Stevens Division; event co-chair Abeer Hage; honored guests Skeets and Sharon Dunn; event co-chair Karen Fine; James Sinclair, MD, medical director, Scripps Cancer Center, Stevens Division, celebrate a record-breaking year, raising more than $1.6 million to support lifesaving cancer care at the 20th Anniversary Spinoff: Auction for Life, Wonders of the World.
~~~~~~~~~~~~~~~~~~~~~~
"More than 400 guests bid on Wonders of the World inspired items during the silent and live auction events, including a week-stay at the exclusive Principe Forte dei Marmi in Lucca, Italy; eight-night adventure in India staying at four of the luxurious Oberoi Hotels & Resorts; and Boston Red Sox and Fenway Fantasy Trip. A special fund-an-item auction also supported a new endowment for patient support services in honor of founding medical director John S. Trombold, MD.
The global affair was co-chaired by Karen Fine and Abeer Hage, featuring dancing and decor from around the world. Polenez dancers welcomed guests as they arrived, Palestinian Zaytouna Dabke dancers entertained during the silent auction, and a Chinese Lion processional brought guests into the ballroom that featured Taiwanese American Naruwan Taiko drumming.
This unforgettable evening commemorated two decades of support for lifesaving care at Scripps Cancer Center. In 1980, John S. Trombold, MD, helped launch the first Spinoff event for Scripps Cancer Center, Stevens Division, as a tennis tournament at the San Diego Tennis and Racquet Club, adding an auction to the event in 1991. Today, although no longer a tennis tournament, Spinoff continues as an auction to benefit lifesaving cancer care, paying homage to its tennis roots, as appropriately named 'Spinoff: Auction for Life.'"
About Scripps Memorial Hospital La Jolla
Established in 1924 by Ellen Browning Scripps, Scripps Memorial Hospital La Jolla has been one of Southern California's premier medical centers for more than 80 years. Scripps Memorial Hospital La Jolla offers a wide range of clinical, surgical and specialty services including a Level II Trauma Center and 24-hour emergency services, intensive care, interventional cardiology and radiology, radiation oncology, cardiothoracic and orthopedic services, neurology, bariatric surgery and women's health services. The hospital is consistently recognized for quality patient care and was the first in San Diego to be designated a Magnet Hospital by the American Nursing Association for excellence in patient care.
Be advised strictly no downloading, publishing, broadcasting, printing, or copying of photos or content. Please email purchase requests of photos you are in.
Enjoy the Photos!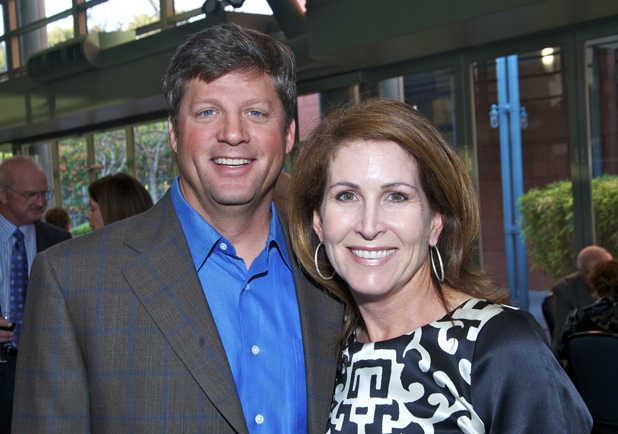 Tom and Laurie Elsworth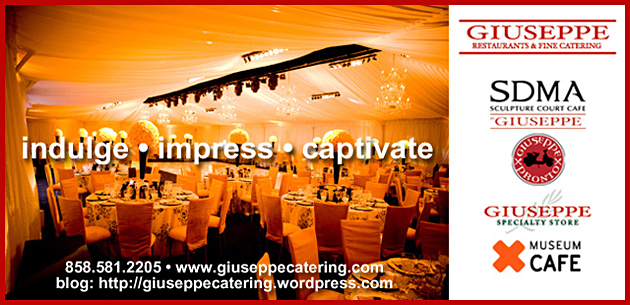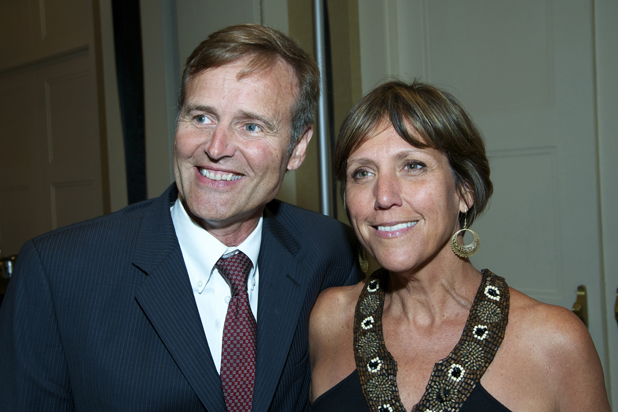 Dr. James Sinclair and Patricia Richardson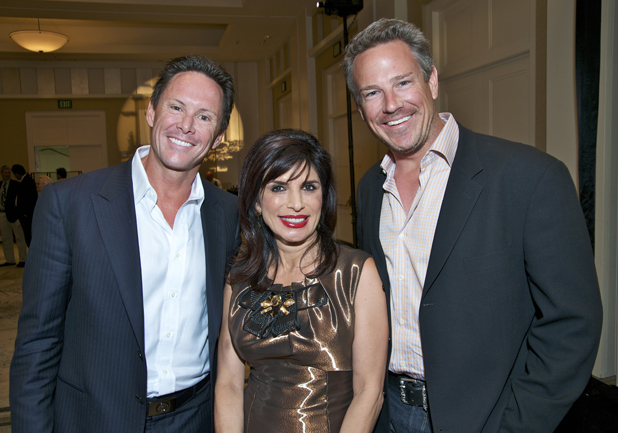 Dr. Paul Wilks with Katayoun Yazdani, and Mark Robinson
Shirin Poustchi and Kelli Anderson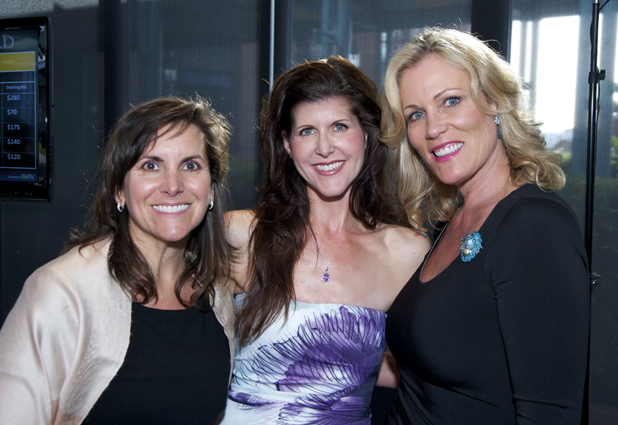 Stacey Pompei, Karen Fine and Theresa Cundiff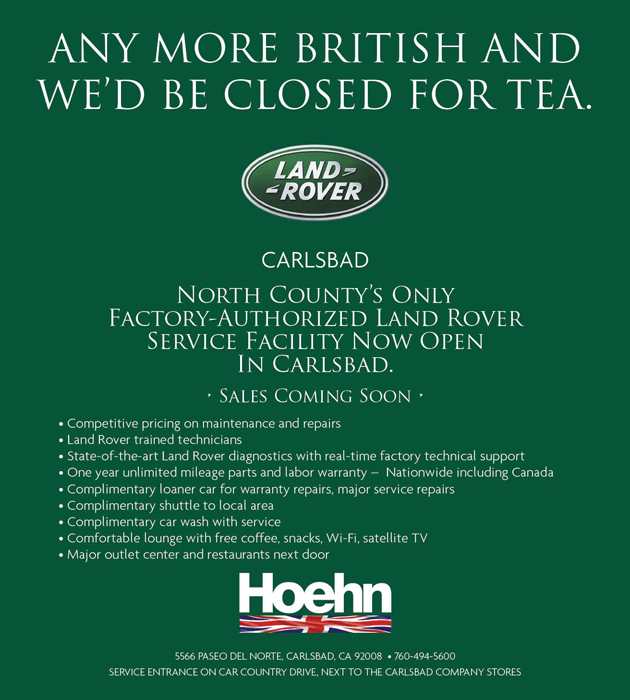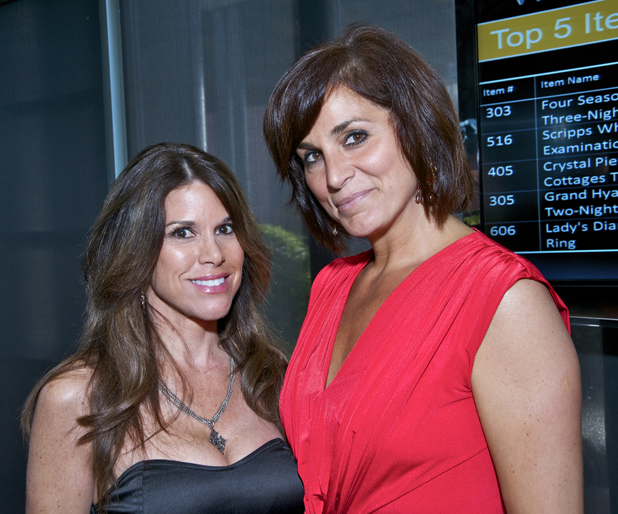 Lynne Curtin of Real Housewives of Orange County with Roula Alaama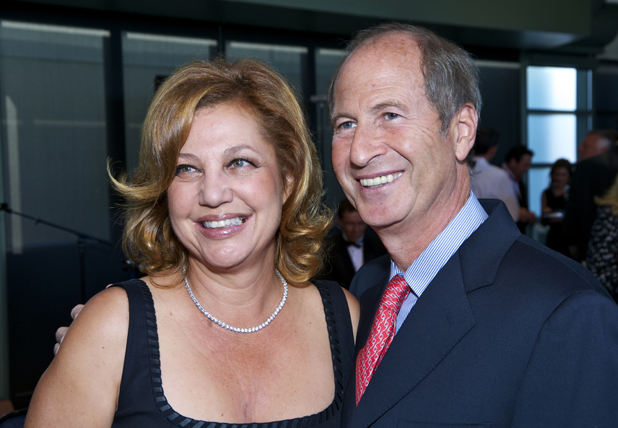 Lorraine and Issac Levy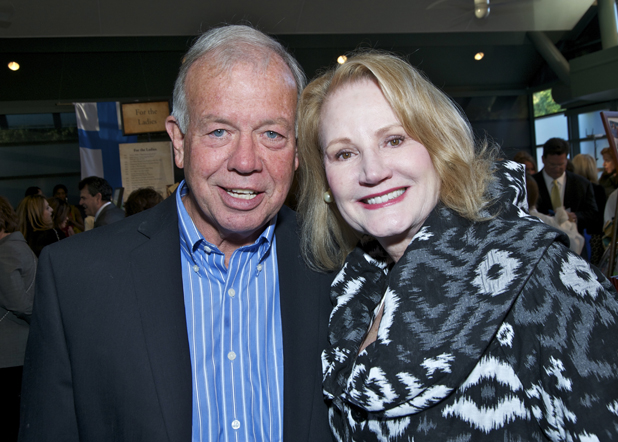 Steve Slayten and Copper Copley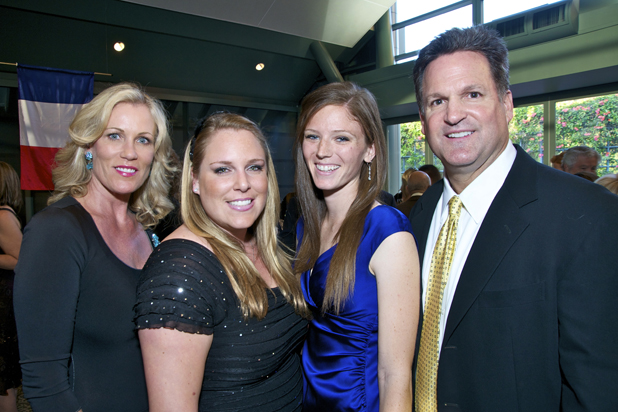 Theresa Cundiff, Micha Smith, Caitlyn Middlestead, Randy Cundiff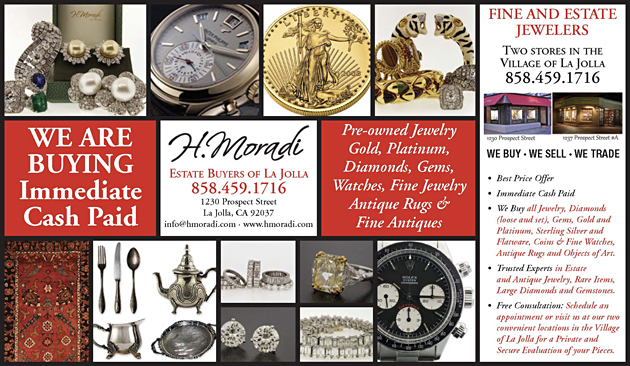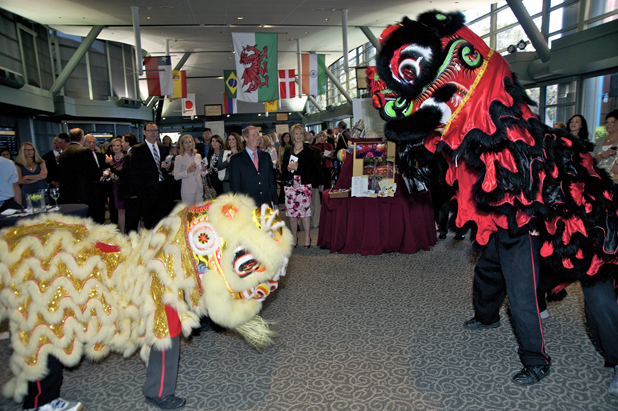 Chinese Lion Performance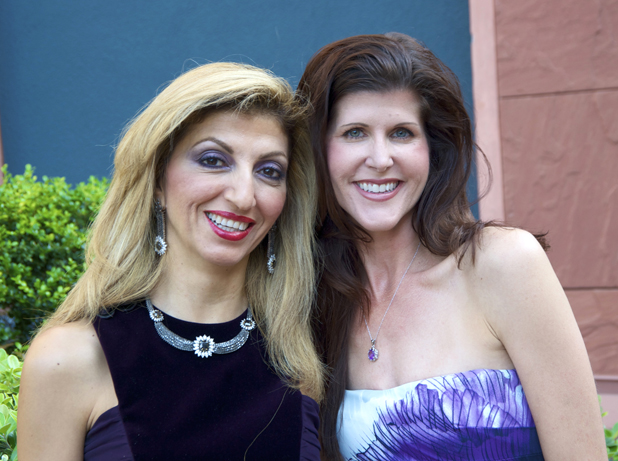 Event Co-Chairs Abeer Hage and Karen Fine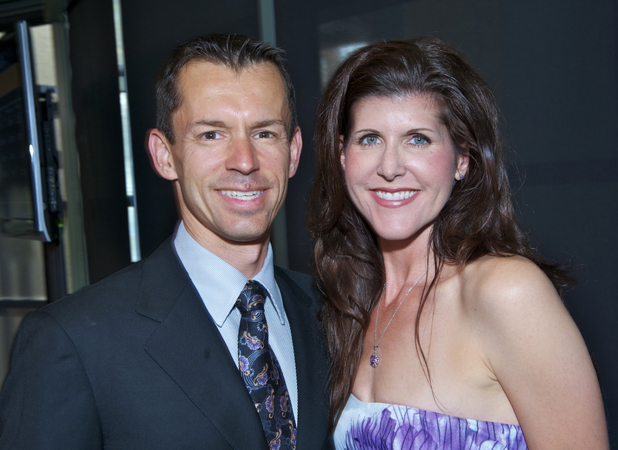 Justin and Karen Fine
reported and photographed by Margo Schwab
web technical support by Scott Johnston
Please join us for fun informative updates on Twitter and Facebook

The Town Gossip
Dita the one and only coming to MCASD this September.......get your tickets now!!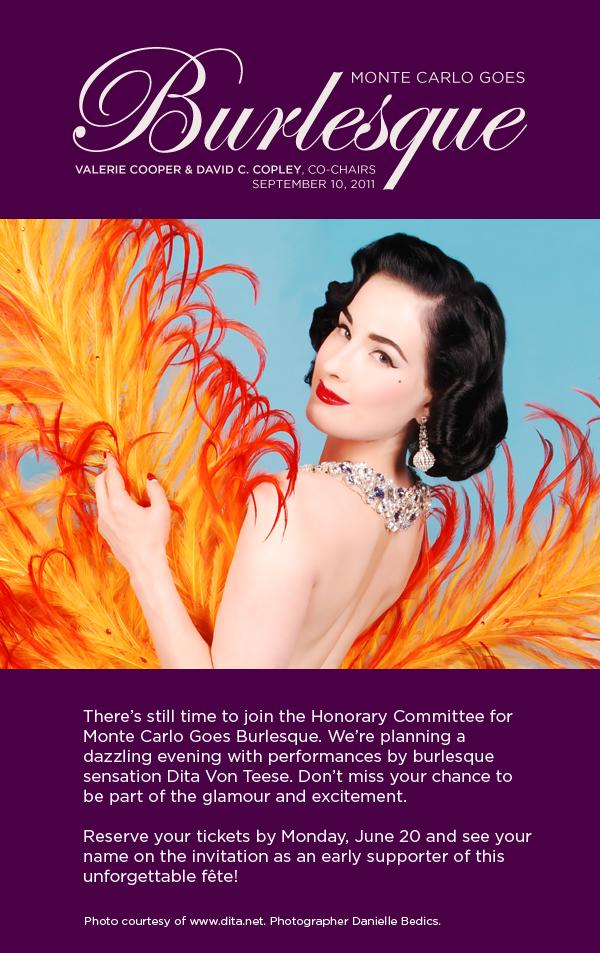 Email Commentary to be added
email TheSocialDiary.com
* Margo Schwab, MBA, more formally known as Margaret E. Schwab, has produced, written, interviewed and photographed for various media organizations since 1989. Schwab attended Holton Arms School, La Jolla Country Day School and La Jolla High School. Schwab has a B.A. from Scripps College, spent a business internship with S.A.I.C., Science Applications International Corporation, and earned a Masters of Business degree, M.B.A., from the University of San Diego by way of Claremont Graduate School . Schwab additionally took college courses from Harvard University, and Syracuse University. Schwab volunteers for numerous charity organizations. She also continues to support animal organizations and the prevention of people and animal abuse. Schwab is the editor and co-owner of The Social Diary.
Margo Schwab and Scott Johnston of The Social Diary Magazine are pleased to announce a partnerships with the San Diego Humane Society and SD METRO Magazine. They have also partnered with Country Friends and the San Diego American Heart Association and the Arthritis Foundation.
Margo Schwab and Scott Johnston are both members of the La Jolla Beach & Tennis Club (Margo Schwab since 1974) and both are now members of the University Club and its worldwide ClubCorp Compass Society. Margo Schwab and Scott Johnston are Police Press credentialed by the Chief of Police, William Lansdowne.
San Diego's The Social Diary would like to say a special thank you to our advertisers.
Eclat Catering by Athanasia Ampelas - Home Delivery Availabe Too
Hoehn Motors Land Rover
Lizz Russell Couture Designed Gowns and Purses
Diana Cavagnaro's Designer Millinery
Jordan's Art Couture
San Diego Center for Children - March 12th. 2011 Gala
Designer Millinery by Diana Cavagnaro
Juelerie by Pamela Pogue
The Museum of Contemporary Art San Diego
Giuseppe Restaurants and Fine Catering
The University Club Atop Symphony Towers and ClubCorp
Leslie Newman Clark - La Jolla Acupuncture
Maggie B fashion and style in Rancho Santa Fe Plaza
Papalulu's Restaurant and Catering in La Jolla Shores
Nancy's Nails on Pearl Street in La Jolla
H. Moradi Fine Jewelers on Prospect Street in La Jolla, now 2 locations!
San Diego Opera
WineSellar & Brasserie - featuring the Gary Parker Wine Club
Cafe Milano on Pearl Street La Jolla
Extreme Pizza in La Jolla
Neptunic Sharksuits
The Animal Hospital of La Jolla
Eugene Ladopoulos of Mistra Estates Olive Oil
Warning ** photos, video and writing on this site are the
2011 copyright, all rights reserved, of The Social Diary LLC and its subsidiaries including San Diego Diario Sociales - Su Conexión Con la Sociedad, no reproduction of any part or parts is allowed without written permission by Social Diary Magazine