San Diego Social Diary LLC All rights reserved 2011 (This material may not be published, broadcast, rewritten or redistributed)
619-708-1933
Eclat Cuisine Club Delivers!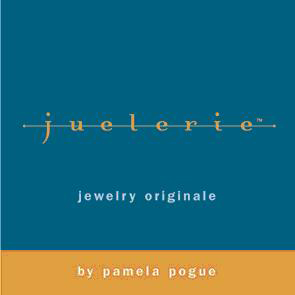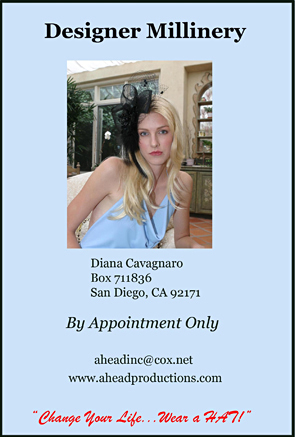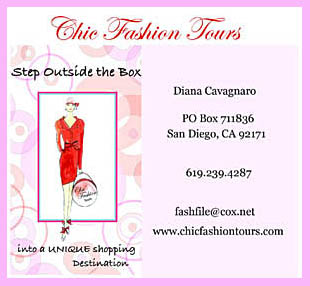 ________________________
Home Security Consultation
Services by Scott Johnston
619-384-7333
_______________________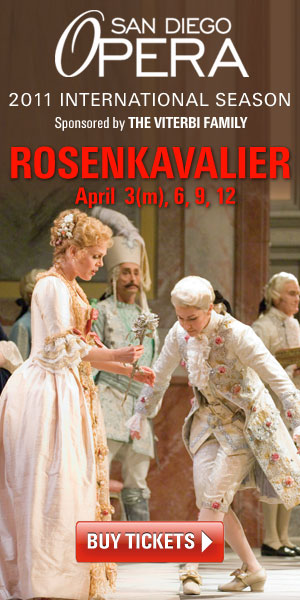 SPECIALS EVERY DAY - Open 7am-3pm!
Homemade, Delicious Food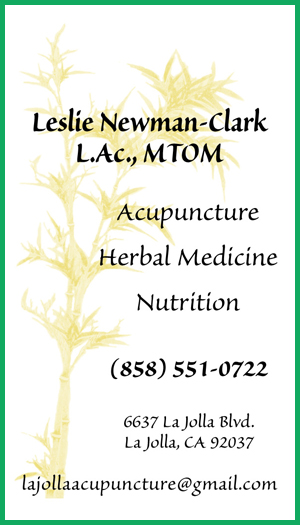 'Thank you so much for referring me to Leslie for acupuncture.' - T.N.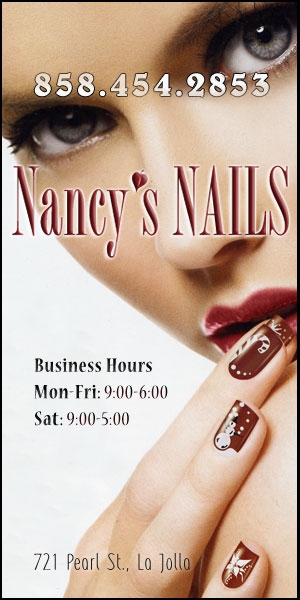 REFLEXOLOGY SPECIALISTS TOO
Click Ad above for Special Promotions!!
WineSellar & Brasserie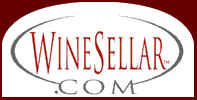 858-450-9557
Restaurant, Gary Parker's Wine Club,
Wine Store and
~ Wednesday & Saturday wine tasting's ~
XXXXCheck out Gary Parker's Pick... X...XXXXXXXa 2007 Clos de la Roche, Grand XXXXXXXXCru for $54 WineSellar Club XXXXPrice,this Pinot Noir is STELLAR!
_________________________
For Advertising, please
your inquiry.
Ask about you can support your favorite organization!
_________________________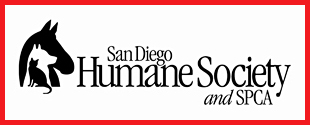 BUSTER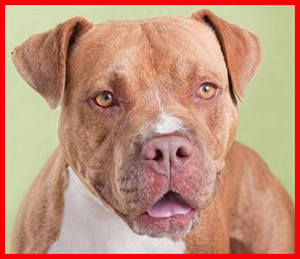 Breed: Pit Bull mix
Color: Red/White
Age: 2 years
Sex: Male
Hair: Short
Buster is a handsome dog who can't wait for a second chance at life with a loving family and home! He is always thrilled to accompany his human companions on their athletic pursuits and outdoor adventures. Youthful, active and fun-loving, Buster is guaranteed to make you smile. While Buster enjoys hanging out with his human companions, he is also content to hang out on his own. Buster will do best in a home with children 16-years-old and older and in a home without cats.

ROXY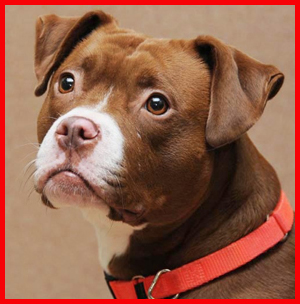 Breed: Pit Bull mix
Color: Brown/White
Age: 2 years
Sex: Female
Hair: Short
Roxy is an adorable dog who can't wait for a second chance at life with a loving family and home! She is always thrilled to accompany her human companions on their athletic pursuits and outdoor adventures. Youthful, active and fun-loving, Roxy is guaranteed to make you smile. While Roxy enjoys hanging out with her human companions, she is also content to hang out on her own. Due to Roxy's energy level, she'll do best in a home with children 16-years-old and older, and as the only pet in the home.
SpaSAN DIEGO HUMANE SOCIETY & SPCA
GAINES STREET CAMPUS
5500 GAINES STREET
SAN DIEGO, CA 92110
(619) 299-7012
www.sdhumane.org rky
with other dogs or cats.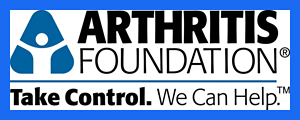 Kima would like to thank her supporters, who helped raise over $130,000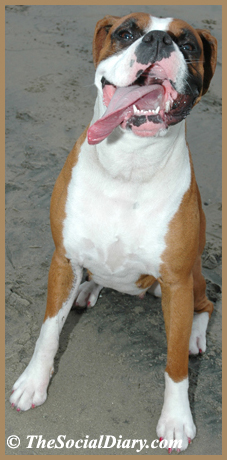 'The Social Diary is a delight to partner with!
As a result of their contributions to our organization, our 2009 Arthritis Walk event revenue increased by 50%!! I am very much looking forward to our continued partnership.'
- Andrea Muir, 2009 Development Director, Arthritis Foundation
Where the locals dine
for Homemade Pastas, Raviolis, and Sauces
Cafe Milano
711 Pearl St, La Jolla
858- 454-3806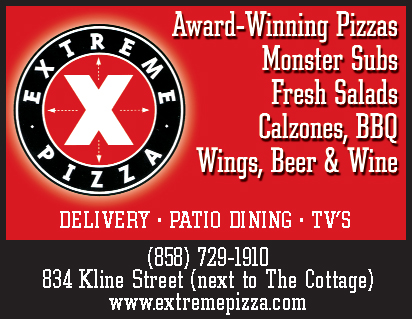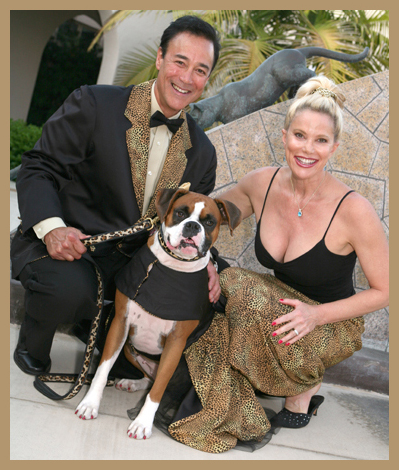 Scott Johnston, Margo Schwab and Kima!
Photoshopping &
Photography Services
available by The Social Diary
~ 619-384-7333
(Copyright 2011 The Social Diary LLC All rights reserved.)
(This material may not be published, broadcast, rewritten or redistributed)
'Fashion Plates' Come Out for San Diego Food Bank's Fashion Luncheon 2011
"The San Diego Food Bank's 1st show was a huge success because of the generous support of designers, stores and San Diego fashionistas who came out and gave with their hearts." - Leonard Simpson, 'Style Guy' KUSI TV
March 12th, 2011 a lot of awareness and funds were raised for a very important cause, feeding those in need in San Diego.
And there are many in need including children who survive on school food during the week, and they would have long and hungry weekends if it were not for the San Diego Food Bank's 'Food 4 Kids Backpack Program.' The program sends children in need home on weekends with a backpack full of nutritious food.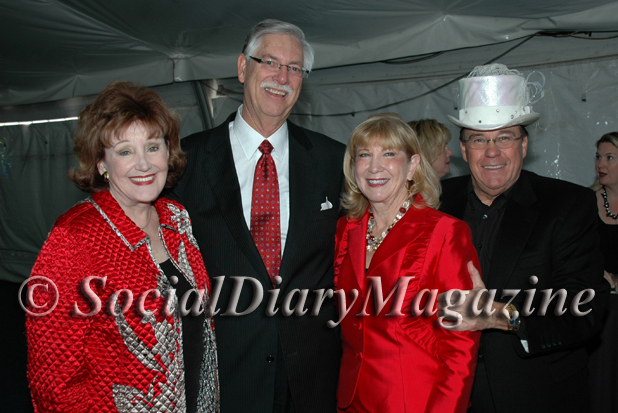 Bonnie and Scody Hage with Roxi Link and the very fun and Honorable Fred Link (with Scott Johnston's hat!)
Children's needs are but one segment of the population addressed by the San Diego Food Bank.
And so with giving spirit, SD Food Bank supporters came to a fun and aptly titled 'Fashion Plates' luncheon inside a beautiful tent pavillion at the Sheraton Harbor Resort & Marina.
Among those there were Honorary Chair Sally Thornton and her husband John Thornton, Mary Epsten, Joni Alpert and Dr. Elliot Alpert, Tiffany and Jim Mahoney, Daran and Ray Grimm, Valerie Cooper, and Event Chair Roxi Link, with her husband the Honorable Fred Link.
Roxi Link had these comments regarding the event. "It's the first ever fund raiser of it's type for the San Diego Food Bank, and the enthusiasm and commitment was incredible. The staff and volunteers at the Food Bank work so hard to keep hunger from the door of so many San Diegans; it's an honor to be associated with all of them. We were so pleased at the response from the community for this event!"
J. (Scody) Scofield Hage CEO of the San Diego Food Bank added this. "We were thrilled with the success of the 'Fashion Plates' luncheon and fashion show fundraiser. This was the Food Bank's first-ever fashion show event, and with 300 attendees, fantastic auction items and the generosity of the guests we were able to raise much needed funds to feed chronically hungry children on our Backpack Program. We are deeply grateful to everyone who made this event possible,"
More there included Co-Chairs Bonnie Hage and Brandi McClain, also there were Maggie Bobileff of Maggie B's and Mister B's, Corky Mizner, and some very honored Social Diary Magazine models, Margo Schwab, Scott Johnston and Kima.
By the way, Kima dressed as 'Lady Dogga' aka 'Kima Gaga.' Mom and Dad added rocked it in Designer Millinery and Juelerie designs while Kima was a hit in Jemima Dutra designs.
A hit too was the very fun 'Fashion Plates' show produced by Leonard Simpson and VP Directed by his daughter Brittany Simpson.
It was a stellar theme with the 50's roaring in with polka dots and poodles.
Among the fashion notes were collections from Sue Wong, Bob Eix Jewelry, and store power support from Let's Go La Jolla Boutique, Tommy Bahama's, Flashback Vintage, and Le Bel Age.
More highlights.
Aside from 'Kima the Star' as Leonard calls her, a fireman took his shirt off and raised more on an auction bid for dinner at the firestation, and Sally Thornton, well Sally did her thing and rocked out on the runway..... all for a great cause as Sally noted.
"In 2010, the San Diego food Bank distributed more than 18 million pounds of food in our community! The 'Food 4 Kids' Backpack Program is just one of the many programs they provide and has been a popular and effective program. Backpacks are full of nutritious and child-friendly foods for elementary school children who show signs of chronic hunger. Unfortunately, too many of the poorest do not receive enough food! These children have problems learning, growing and interacting with their teachers and peers. We can change that with your help."
As noted by Scody Hage, President and CEO of the San Diego Food Bank "one person can make a difference. You are making a difference."
Be advised strictly no downloading, publishing, broadcasting, printing, or copying of photos or content. Please email purchase requests of photos you are in.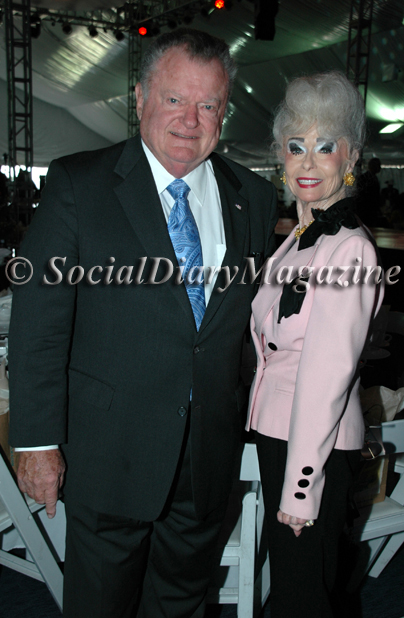 John and Sally Thornton
advertisement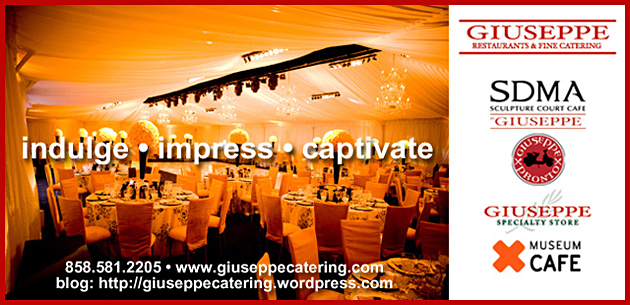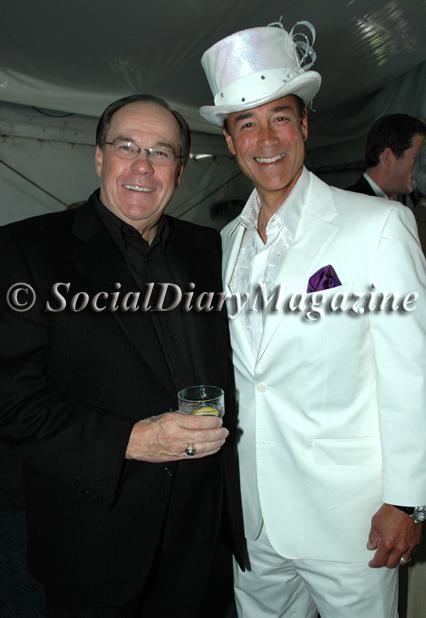 Fred Link with Scott Johnston ... the hat switch!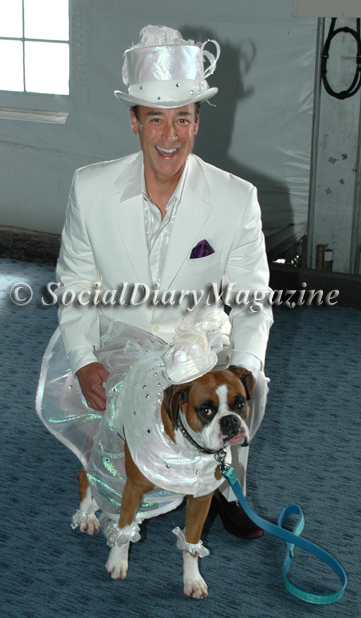 Scott Johnston with 'Lady Dogga' aka 'Kima Gaga'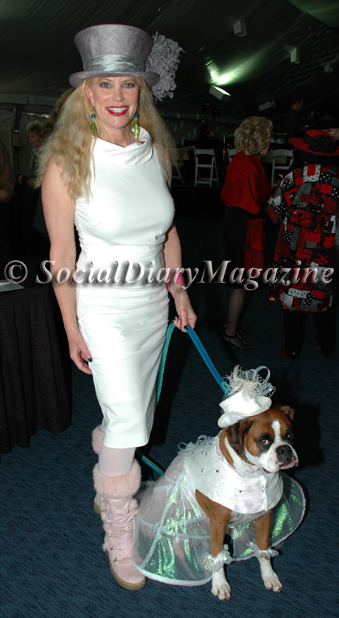 Margo Schwab with 'Lady Dogga' aka 'Kima Gaga'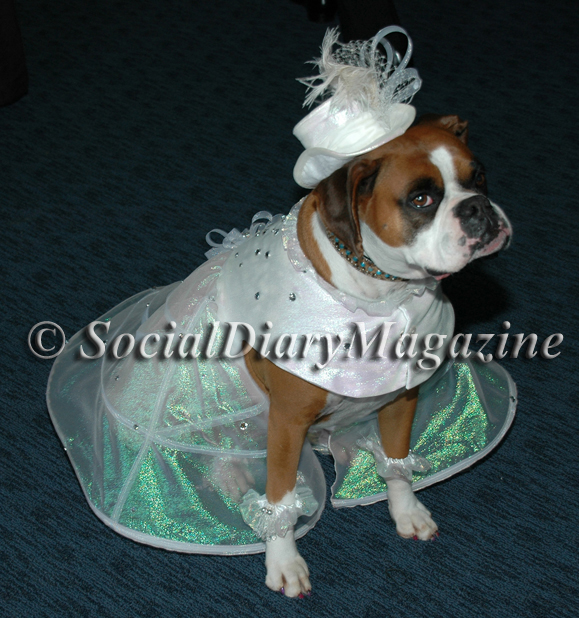 Paparazzi Magnet, Kima Gaga or Lady Dogga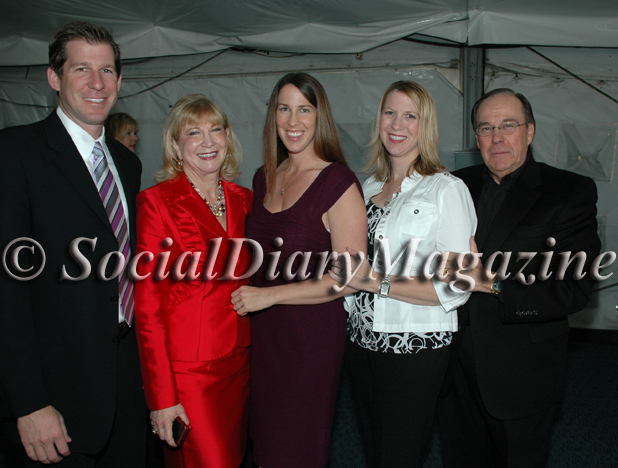 D.A. Dan Link with his mother Roxi Link, sisters Stacie Link Hogan and Suzanne Link Smith and father Fred Link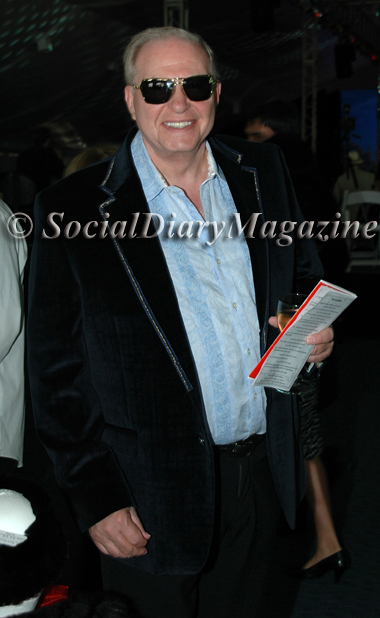 Corky Mizner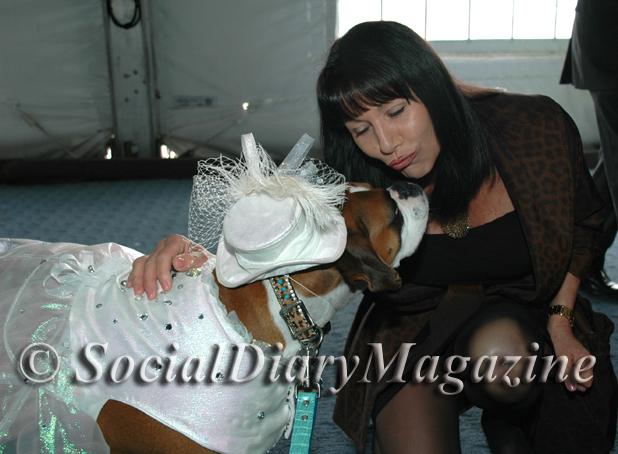 Above and Below, Maggie Bobileff, Chair of this year's KidsKorps Gala, pictured here with Kima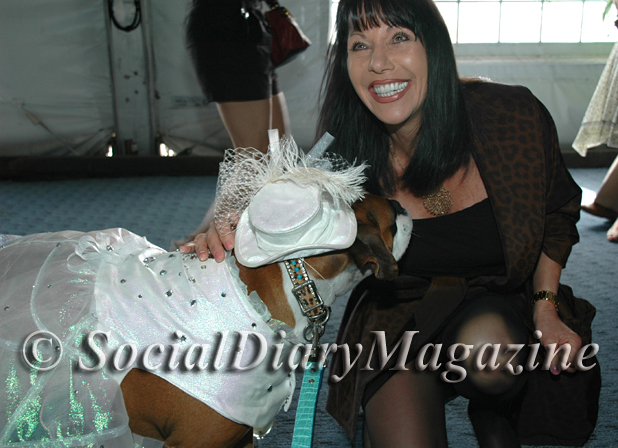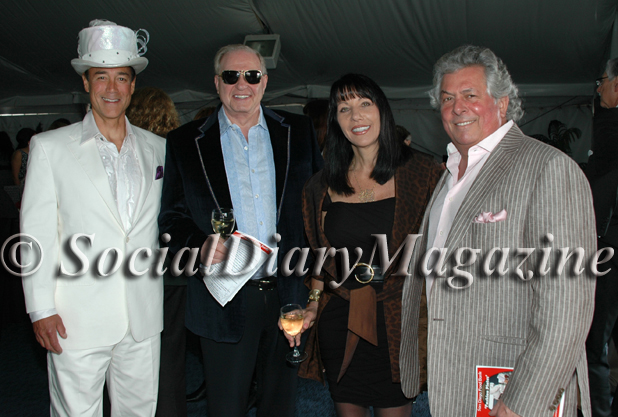 Above and Below, Scott Johnston with Corky Mizner, Maggie Bobileff and Bertrand Hug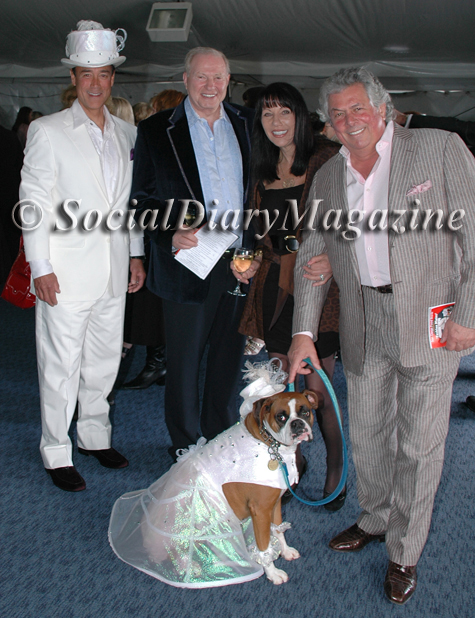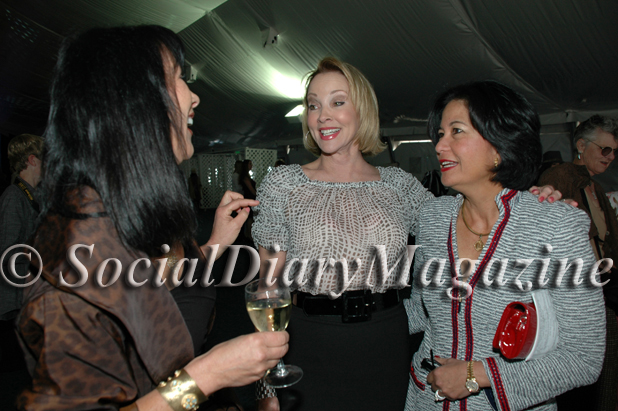 Maggie Bobileff with Denise Hug and Dee Ammon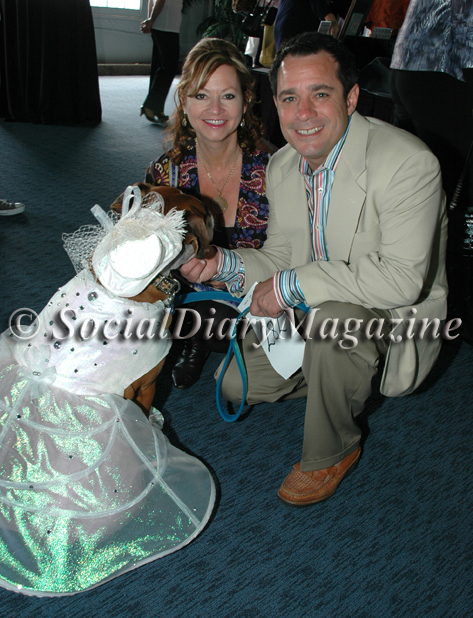 Heather and John Winfield of Fine SD Magazine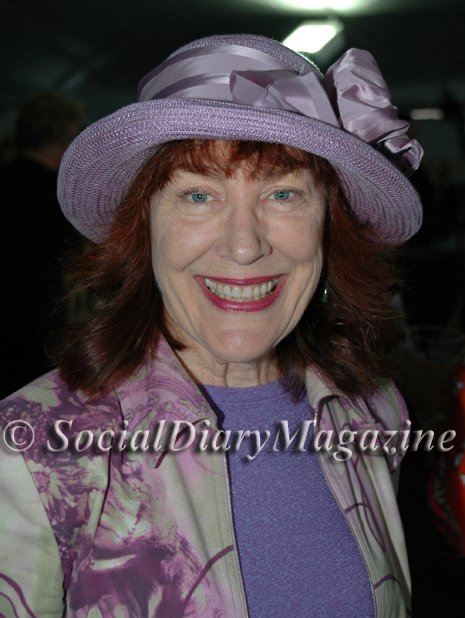 Designer Millinery's Diana Cavagnaro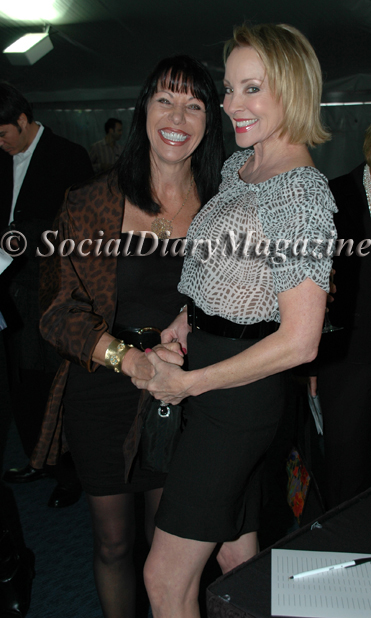 Maggie Bobileff and Denise Hug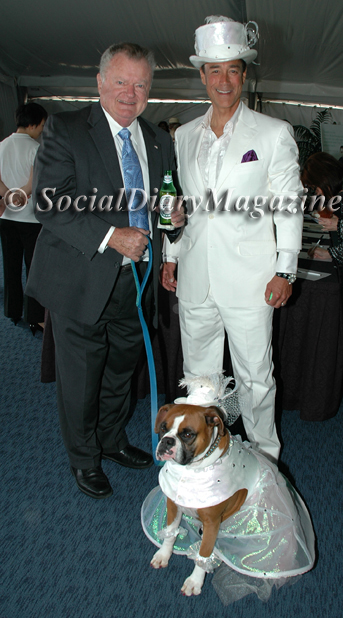 John Thornton with his favorite dog, Kima, and Scott Johnston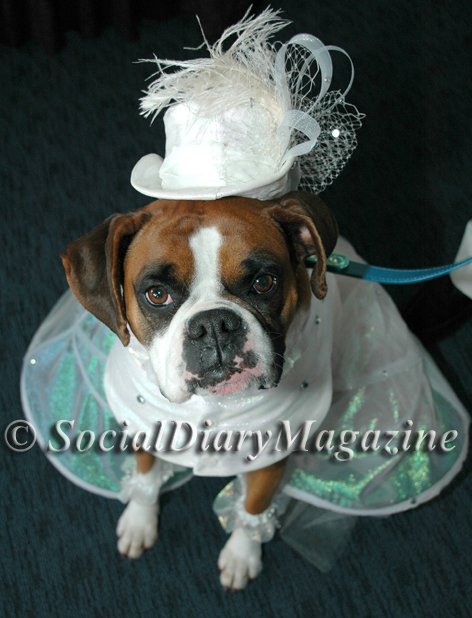 Kima says please give so others can live .....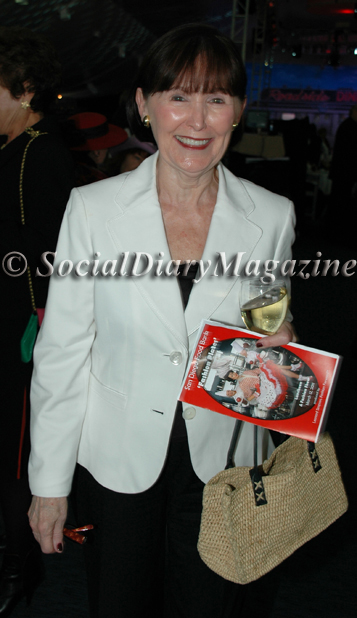 Charlotte Hogue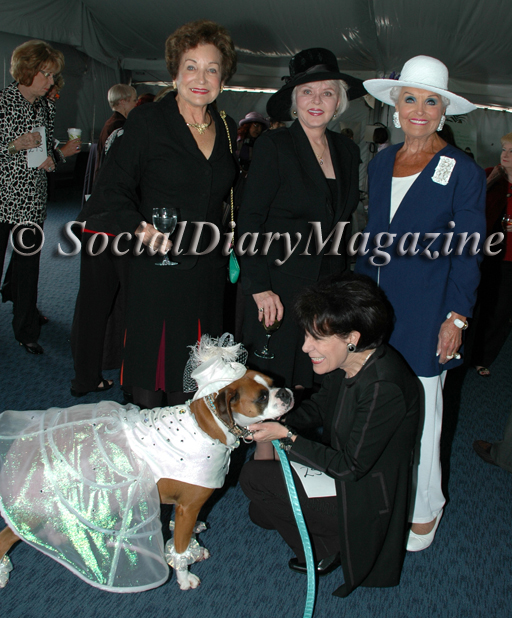 The ladies, including Esther Nahama and Carol Karlovich loving Kima!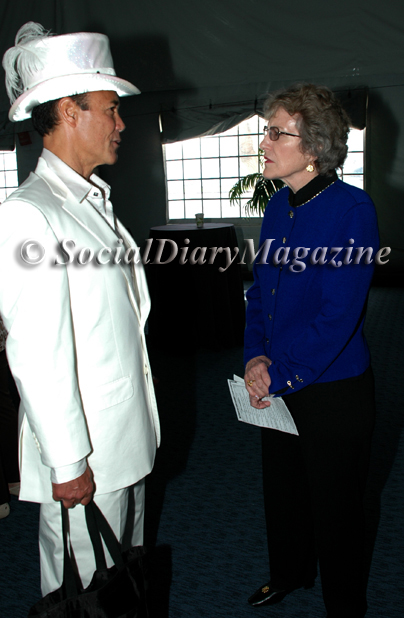 Scott Johnston with long time friend Mickey Farrell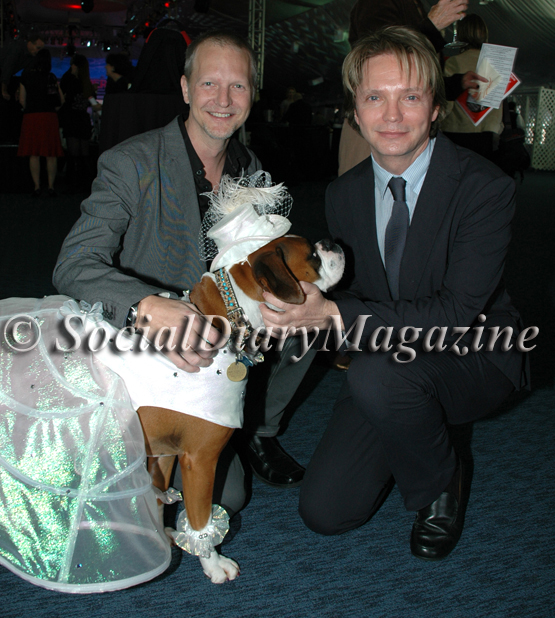 Bob Eix and Jeremy Mariage with Kima
Jane Ottenstein who just chaired the Seacrest Gala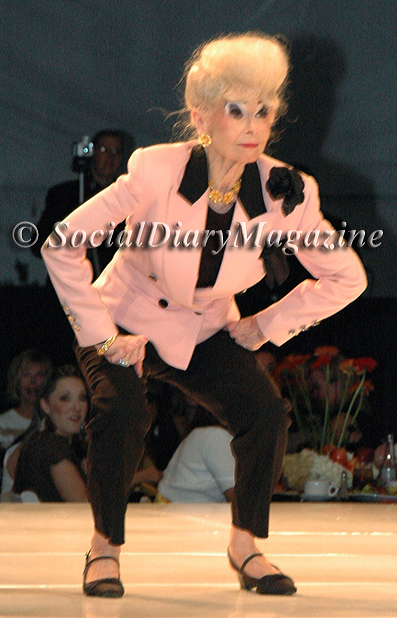 Oh yes she did... that's Sally having some fun on the catwalk.........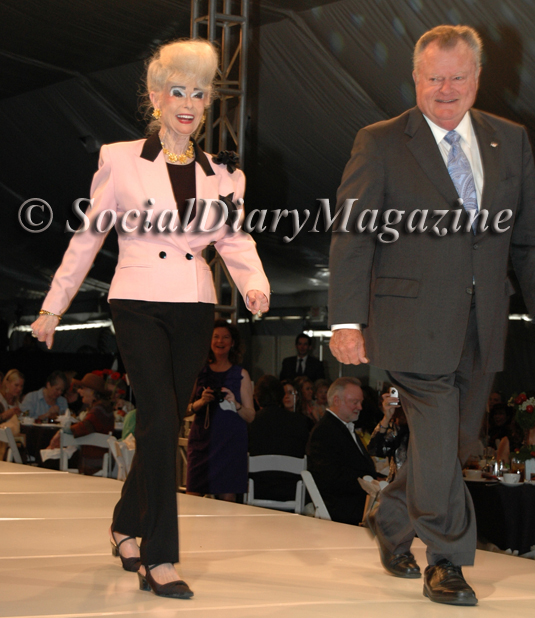 Sally and John Thornton in stride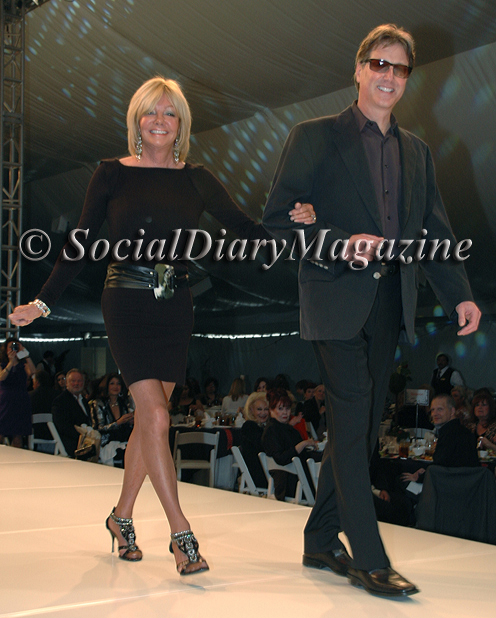 Sandy Redman and Jeff Mueller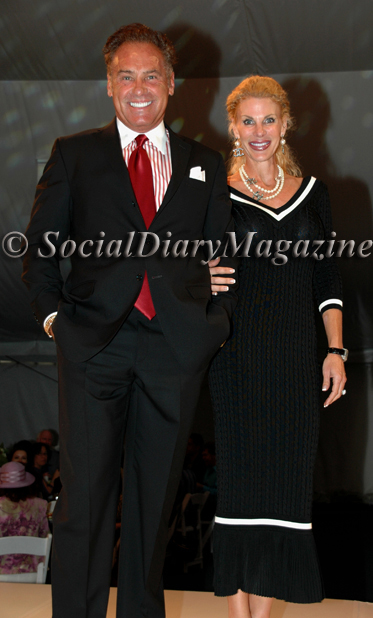 Jim and Tiffany Mahoney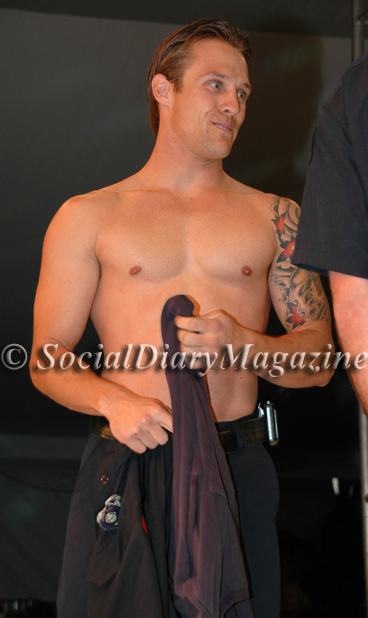 This is why the live auction prize of dinner at the firestation went for big $$ Money!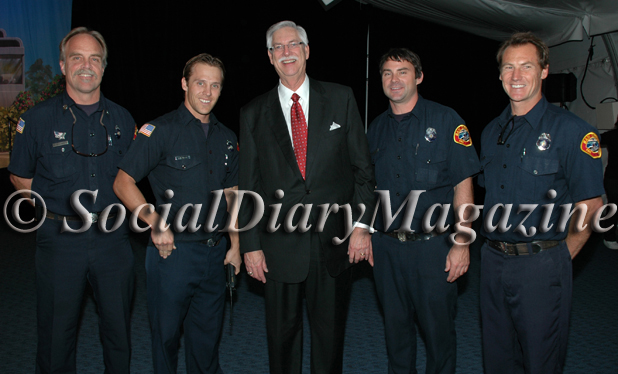 Scody Hage and the Firemen .... with shirts on!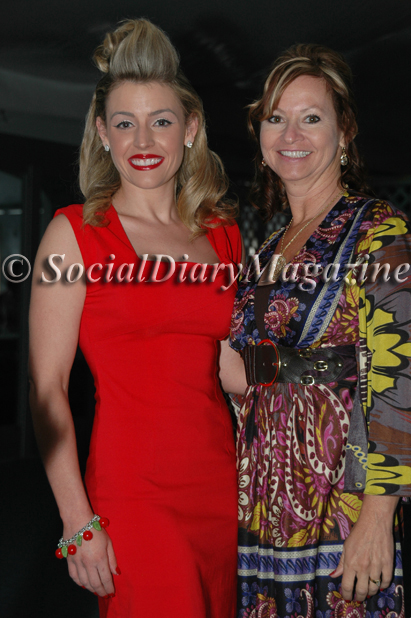 Brittany Simpson and Heather Winfield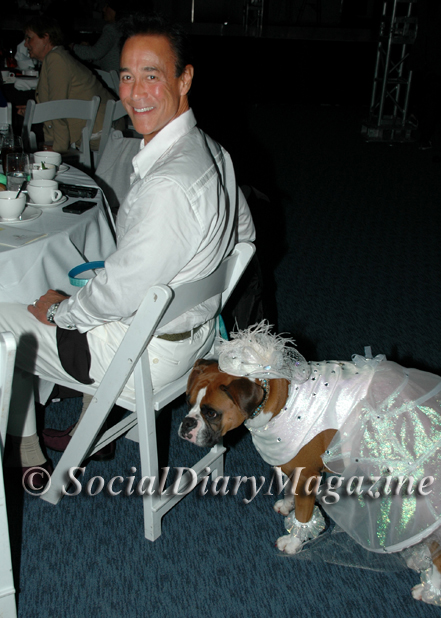 Scott Johnston and Kima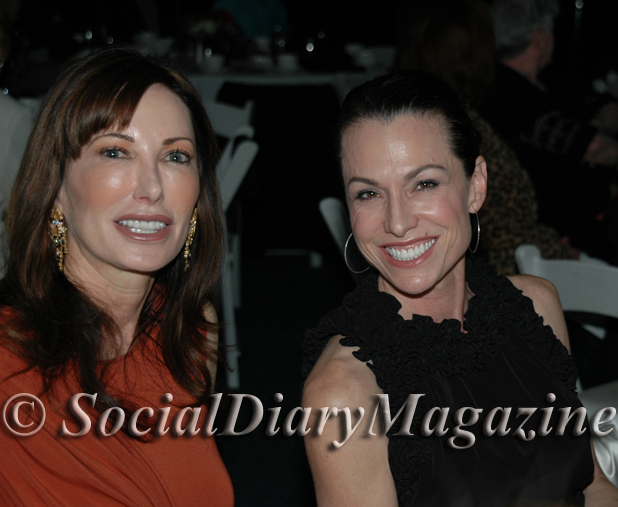 Valerie Cooper and Teri Nagelberg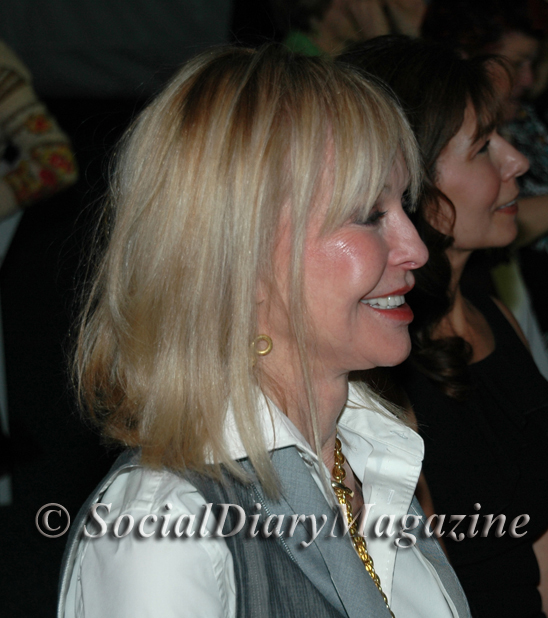 Barbara ZoBell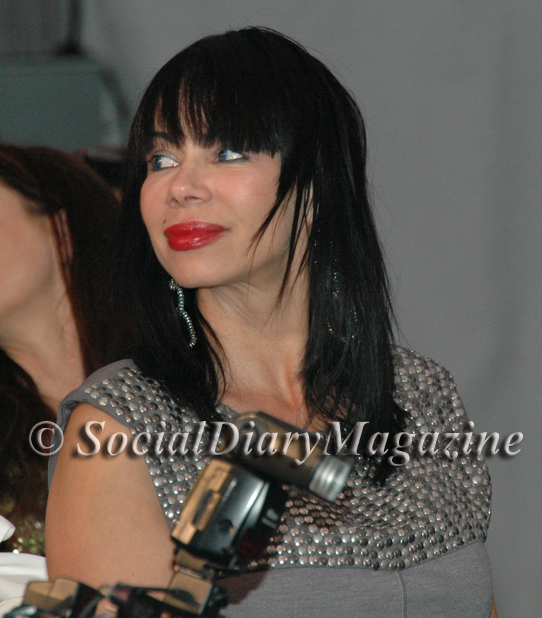 Alexandra deRosa of Art Rocks 24/7 Talk Show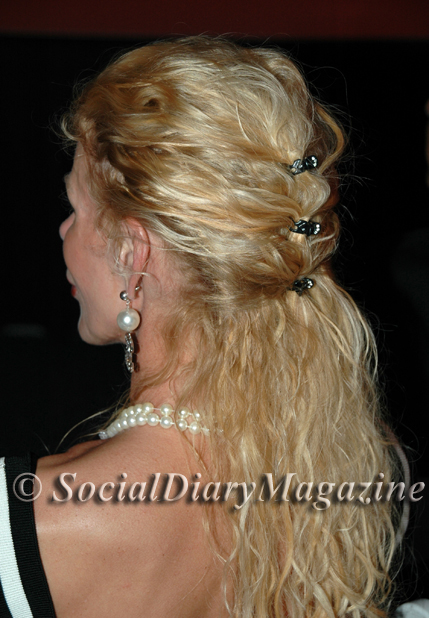 Tiffany Mahoney's pretty coiffure.
The Fashion Show!!....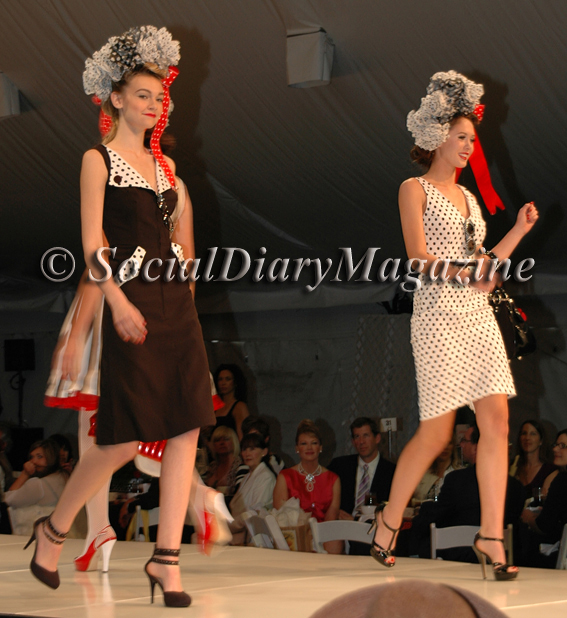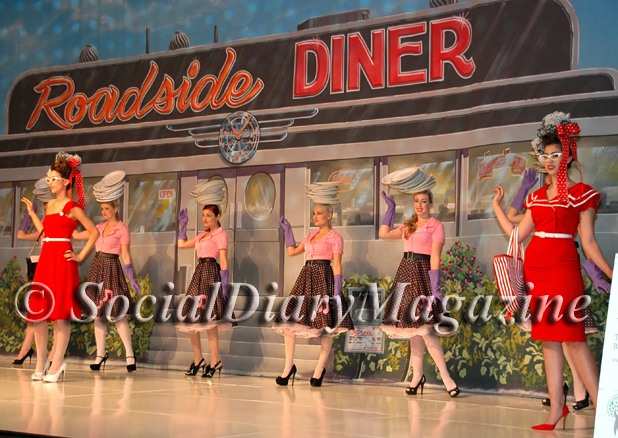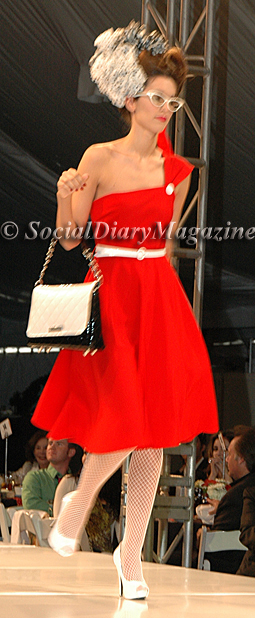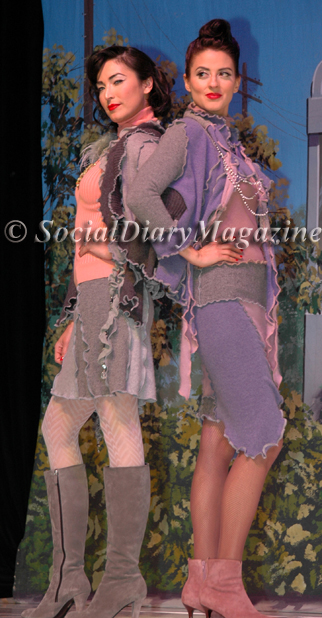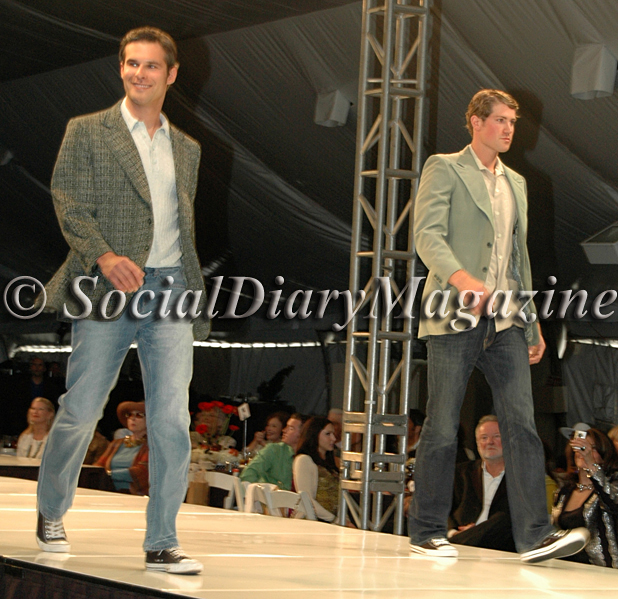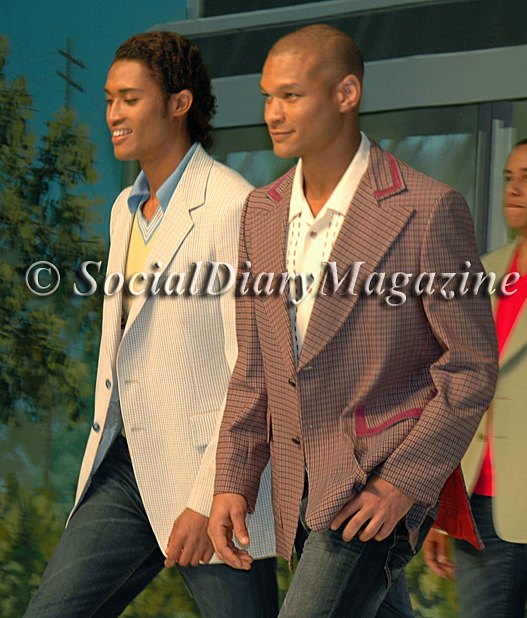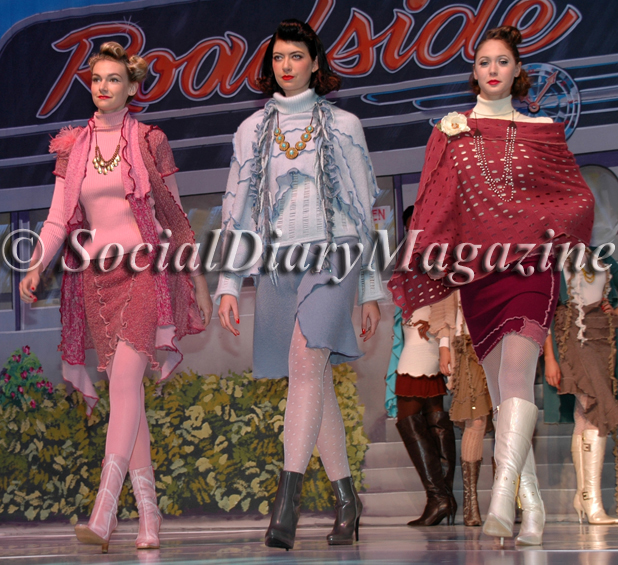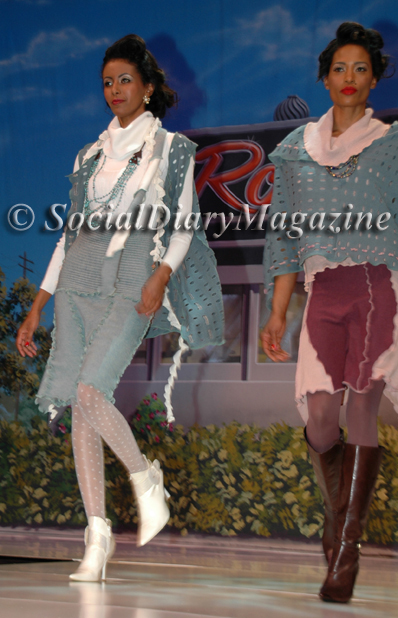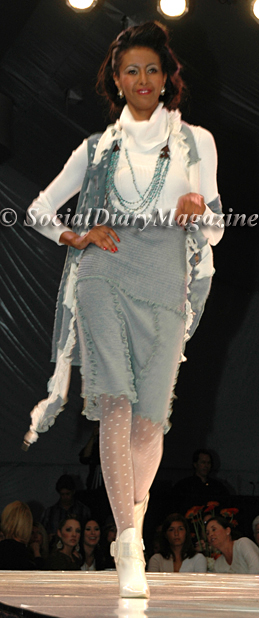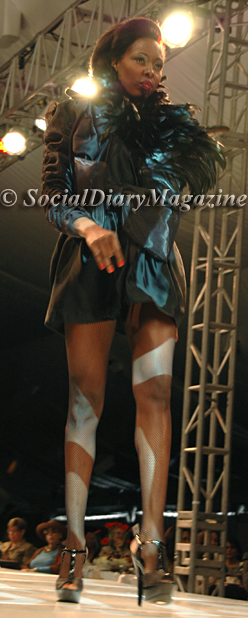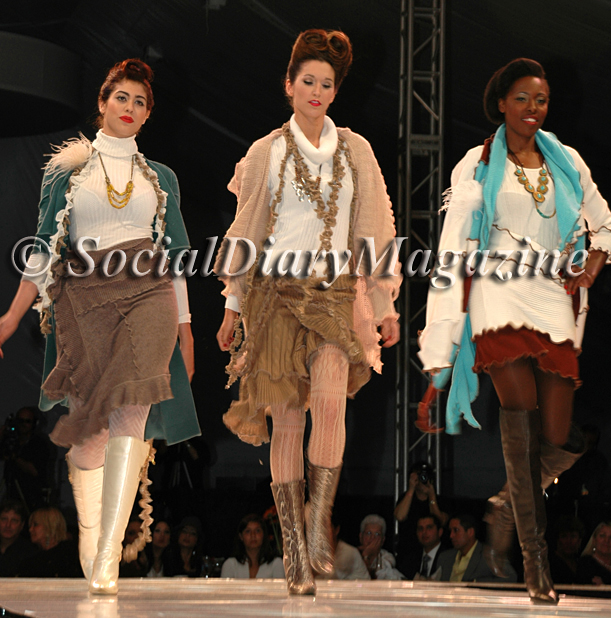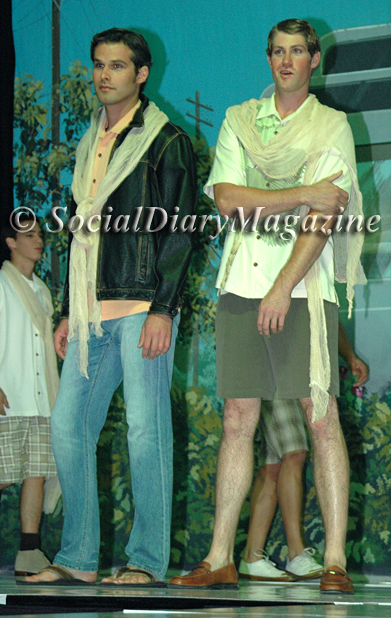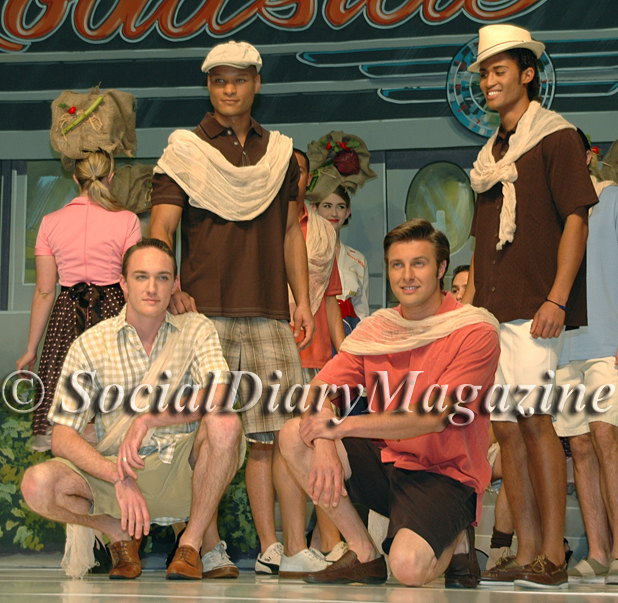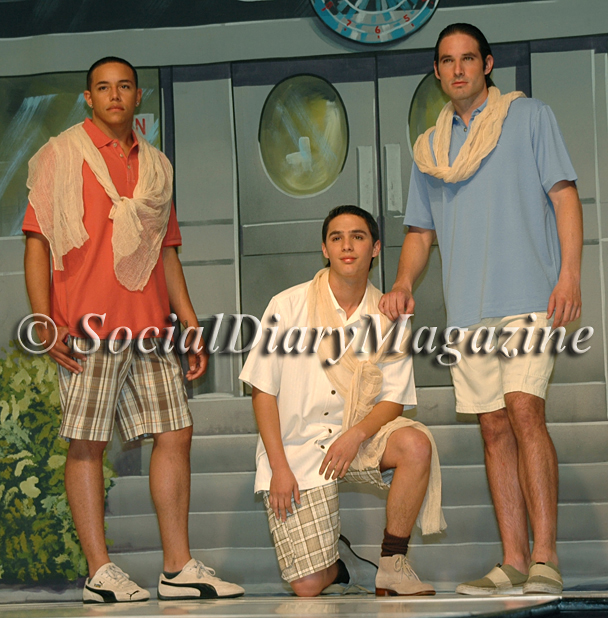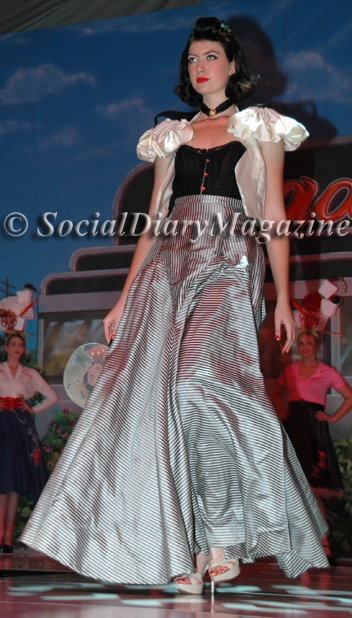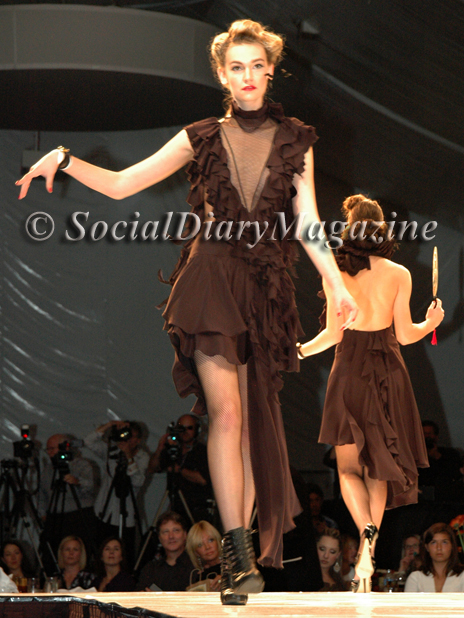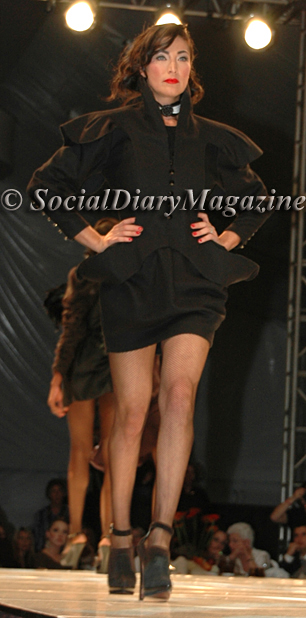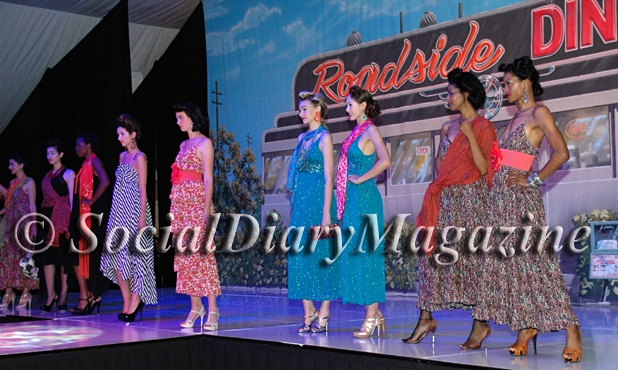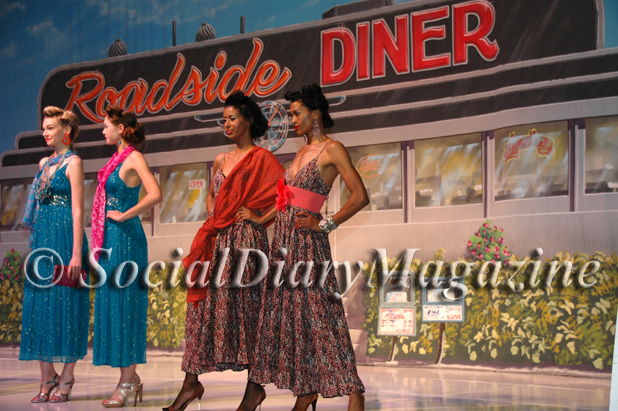 To learn more about the San Diego Food Bank and how you can be involved, please visit www.sandiegofoodbank.org
reported by Margo Schwab
web technical support by Scott Johnston
Please join us for fun informative updates on Twitter and Facebook

The Buzz!!
Golf Inc.'s Most Powerful Person in Golf, Eric Affeldt, CEO of ClubCorp, with the Social Diary Magazine's Margo Schwab and Kima Schwab-Johnston. With private clubs nationally and internationally, Eric has led ClubCorp to the top by synergizing club renovations with a family friendly atmosphere. Congratulations Eric!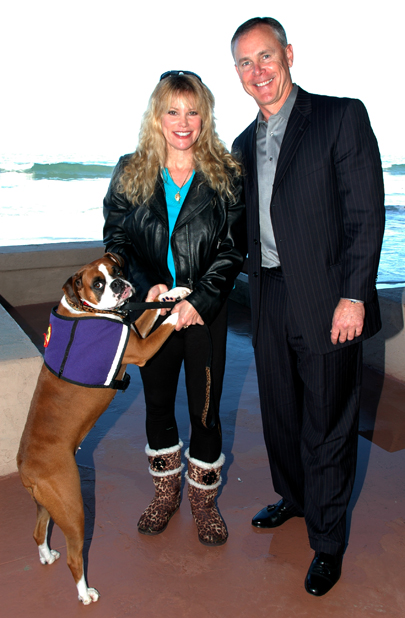 other fun....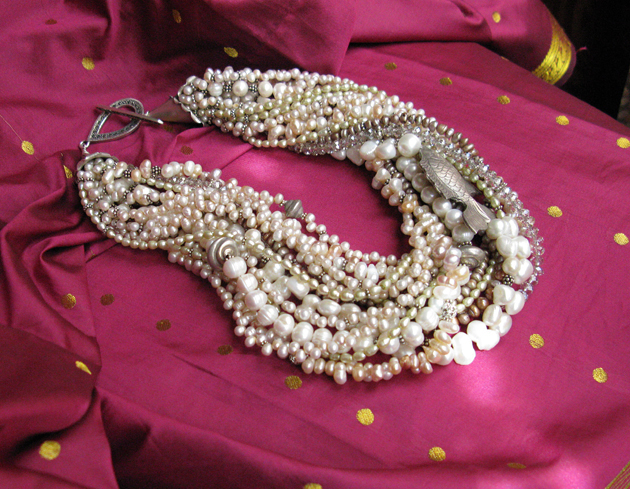 why I like Juelerie by Pamela Pogue....
March 18th - April 30th
Juelerie at M bride featured with couture bridal designers.

Come join us to view a varied selection of the juelerie collection including day wear, cocktail and bridal.


March 18-19, with featured designer St. Pucchi

March 25-26, with featured designer Modern Trousseau

April 15-16, with featured designer Monique Lhuillier

April 22-23, with featured designer Elizabeth Fillmore

April 29-30, with featured designer Ines di Santo


Call for appointment: 858.551.1718, or 619.993.7906

M Bride
702 Pearl Street
La Jolla CA 92037
Email Commentary to be added
email TheSocialDiary.com
The pictures were great!! Director of Communications
San Diego Food Bank
"Great coverage, Margo! Thank you so much. I have to tell you that the Food Bank staff is thrilled with the coverage, too!" - Roxi Link, Chair of the San Diego Food Bank fashion luncheon
* Margo Schwab, MBA, more formally known as Margaret E. Schwab, has produced, written, interviewed and photographed for various media organizations since 1989. Schwab attended Holton Arms School, La Jolla Country Day School and La Jolla High School. Schwab has a B.A. from Scripps College, spent a business internship with S.A.I.C., Science Applications International Corporation, and earned a Masters of Business degree, M.B.A., from the University of San Diego by way of Claremont Graduate School . Schwab additionally took college courses from Harvard University, and Syracuse University. Schwab volunteers for numerous charity organizations. She also continues to support animal organizations and the prevention of people and animal abuse. Schwab is the editor and co-owner of The Social Diary.
Margo Schwab and Scott Johnston of The Social Diary Magazine are pleased to announce a partnerships with the Arthritis Foundation of San Diego County, their dog Kima is the Arthritis Dog honoree for the 3rd year, the San Diego Humane Society and SD METRO Magazine. They have also partnered with Country Friends and the San Diego American Heart Association.
Margo Schwab and Scott Johnston are both members of the La Jolla Beach & Tennis Club (Margo Schwab since 1974) and both are now members of the University Club and its worldwide ClubCorp Compass Society. Margo Schwab and Scott Johnston are Police Press credentialed by the Chief of Police, William Lansdowne.
San Diego's The Social Diary would like to say a special thank you to our advertisers.
Eclat Catering
San Diego Center for Children
Designer Millinery by Diana Cavagnaro
Juelerie by Pamela Pogue
Carol Bader Designs / Del Mar Hat Company
The San Diego Opera
The Museum of Contemporary Art San Diego
Giuseppe Restaurants and Fine Catering
The University Club and ClubCorp
Papalulu's Catering & Restaurant in La Jolla Shores
Maggie B Clothing at Rancho Santa Fe Plaza
Nancy's Nails on Pearl Street in La Jolla - for nails and reflexology!
H. Moradi Fine Jewelers on Prospect Street in La Jolla, now 2 locations!
WineSellar & Brasserie
Cafe Milano on Pearl Street in La Jolla
Extreme Pizza in La Jolla
Neptunic Sharksuits
The Animal Hospital of La Jolla
Eugene Ladopoulos of Mistra Estates Olive Oil
Warning ** photos, video and writing on this site are the
2011 copyright, all rights reserved, of The Social Diary LLC and its subsidiaries including San Diego Diario Sociales - Su Conexión Con la Sociedad, no reproduction of any part or parts is allowed without written permission by Social Diary Magazine