San Diego Social Diary LLC All rights reserved 2011 (This material may not be published, broadcast, rewritten or redistributed)
619-708-1933
Eclat Cuisine Club Delivers!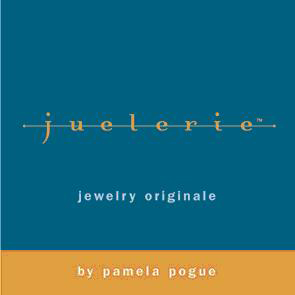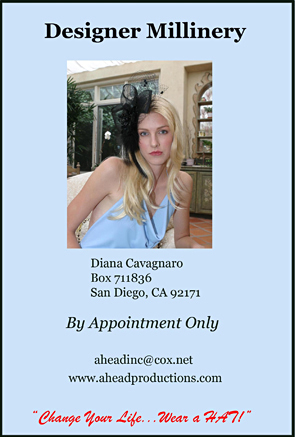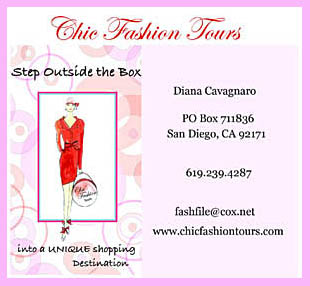 ________________________
Home Security Consultation
Services by Scott Johnston
619-384-7333
_______________________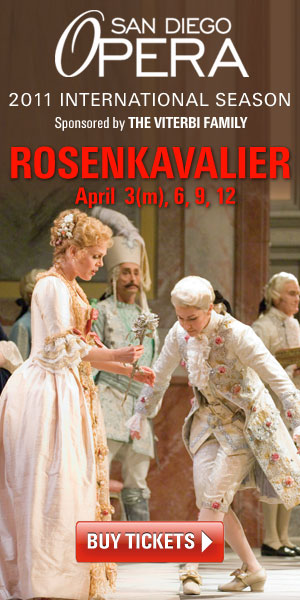 SPECIALS EVERY DAY - Open 7am-3pm!
Homemade, Delicious Food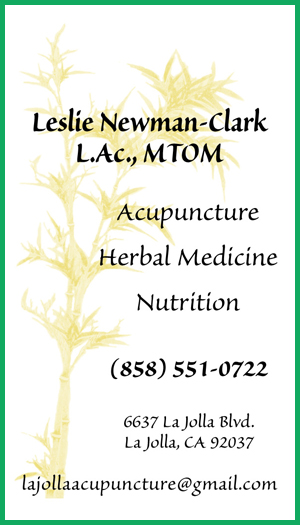 'Thank you so much for referring me to Leslie for acupuncture.' - T.N.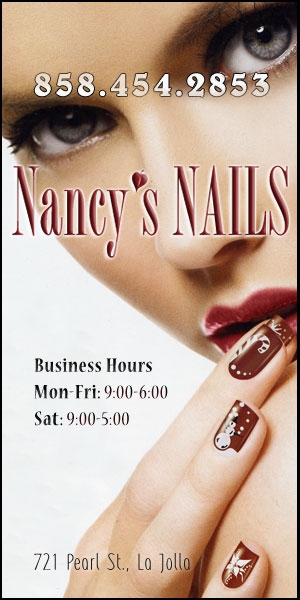 REFLEXOLOGY SPECIALISTS TOO
Click Ad above for Special Promotions!!
WineSellar & Brasserie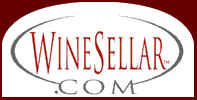 858-450-9557
Restaurant, Gary Parker's Wine Club,
Wine Store and
~ Wednesday & Saturday wine tasting's ~
XXXXCheck out Gary Parker's Pick... X...XXXXXXXa 2007 Clos de la Roche, Grand XXXXXXXXCru for $54 WineSellar Club XXXXPrice,this Pinot Noir is STELLAR!
_________________________
For Advertising, please
your inquiry.
Ask about you can support your favorite organization!
_________________________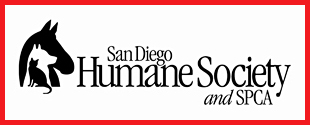 BUSTER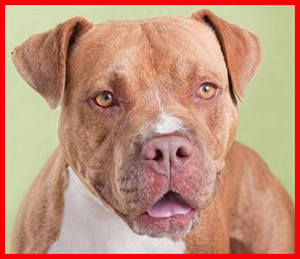 Breed: Pit Bull mix
Color: Red/White
Age: 2 years
Sex: Male
Hair: Short
Buster is a handsome dog who can't wait for a second chance at life with a loving family and home! He is always thrilled to accompany his human companions on their athletic pursuits and outdoor adventures. Youthful, active and fun-loving, Buster is guaranteed to make you smile. While Buster enjoys hanging out with his human companions, he is also content to hang out on his own. Buster will do best in a home with children 16-years-old and older and in a home without cats.

ROXY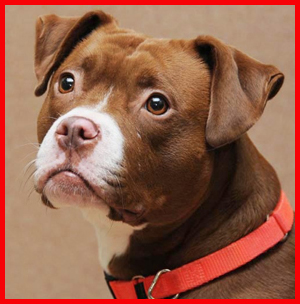 Breed: Pit Bull mix
Color: Brown/White
Age: 2 years
Sex: Female
Hair: Short
Roxy is an adorable dog who can't wait for a second chance at life with a loving family and home! She is always thrilled to accompany her human companions on their athletic pursuits and outdoor adventures. Youthful, active and fun-loving, Roxy is guaranteed to make you smile. While Roxy enjoys hanging out with her human companions, she is also content to hang out on her own. Due to Roxy's energy level, she'll do best in a home with children 16-years-old and older, and as the only pet in the home.
SpaSAN DIEGO HUMANE SOCIETY & SPCA
GAINES STREET CAMPUS
5500 GAINES STREET
SAN DIEGO, CA 92110
(619) 299-7012
www.sdhumane.org rky
with other dogs or cats.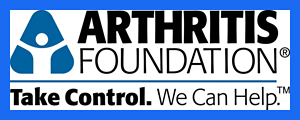 Kima would like to thank her supporters, who helped raise over $130,000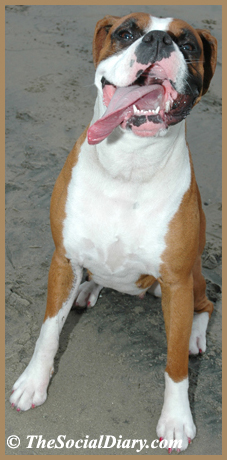 'The Social Diary is a delight to partner with!
As a result of their contributions to our organization, our 2009 Arthritis Walk event revenue increased by 50%!! I am very much looking forward to our continued partnership.'
- Andrea Muir, 2009 Development Director, Arthritis Foundation
Where the locals dine
for Homemade Pastas, Raviolis, and Sauces
Cafe Milano
711 Pearl St, La Jolla
858- 454-3806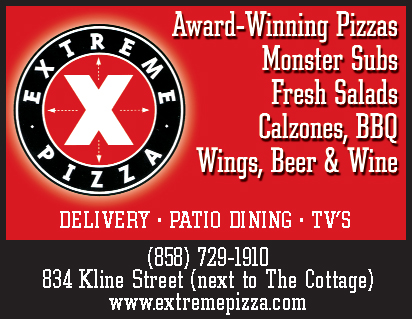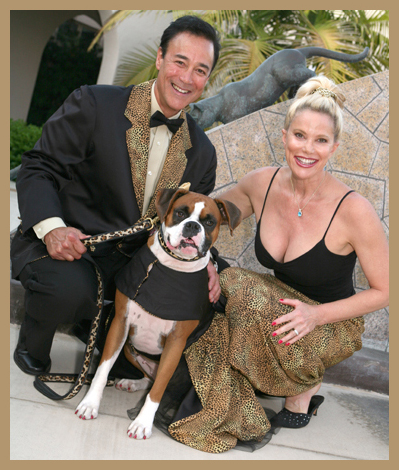 Scott Johnston, Margo Schwab and Kima!
Photoshopping &
Photography Services
available by The Social Diary
~ 619-384-7333
(Copyright 2011 The Social Diary LLC All rights reserved.)
(This material may not be published, broadcast, rewritten or redistributed)
Supporters All Heart for the 2011 SCVC Gala
You are on Page 1 .... Page 2
"The quality of the event was fittingly matched to the quality of the clinical enterprise it showcased. There was so much excitement generated by those who were able to see the building for the first time and to understand the importance of what has been realized by this joint community and university collaboration. It was truly a very special and a very important event for the University and for the future of health care in San Diego." - Sheri Jamieson

Elegant black tie supporters came out 700 plus strong last night to support and celebrate the opening of UCSD's Sulpizio Family Cardiovascular Center aka SCVC.
Among the attendees were Honorary Chairs Zandra Rhodes, founder of the Fashion and Textile Museum in London and Salah Hassanein, chairman of the Variety Children's Lifeline. Also there were event chairs Carol and Tom Dillon, Dean for the School of Medicine David Brenner, and Sheri Jamieson with her husband Dr. Stuart Jamison of the SCVC (he's also a Founding Director). Stuart is is also a world renown cardio-thoracic surgeon who is foremost for PTE, short for a very complicated surgery whose purpose is to remove blood clots from the lung after draining the body of blood, dropping the body temperature to 60 degrees, and stopping the heart every 20 minutes to get to the clot.
Seriously amazing.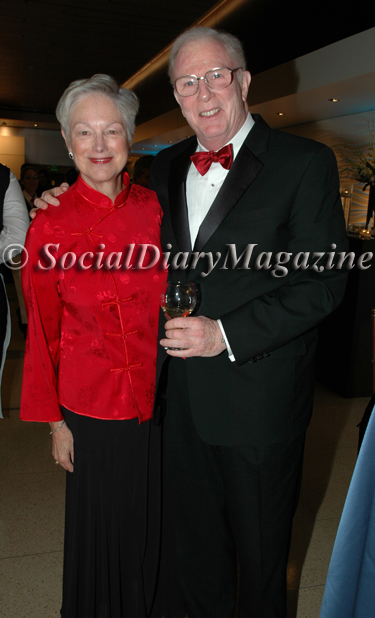 Event Chairs Carol and Tom Dillon
More there admiring the new center and celebrating it included Olivia and Peter Farrell of ResMed, Noni and Drew Senyei, UCSD Vice Chancellor Health Sciences and SCVC Founding Director Dr. Anthony DeMaria, and actors Marion Ross and Paul Michael.
Fashionable notables included Sheri Jamieson in classic couture by Carolina Herrera, Doreen Schonbrun in vintage Chanel with entrancing decolletage, Erika Torri in a Zandra Rhodes design, County Supervisor Pam Slater-Price also wearing a Zandra Rhodes dress, and Colette Royston n Reem Acra and Louboutin stilettos. Husband Ivor Royston helped adjust the shoes curbside
More there included Dixie Unruh in Zandra, Valerie Cooper in a slightly plunging and lacy Jenny Packham black gown, and Zandra Rhodes in Zandra of course. Zandra's was accessorized with her traditional trademark bright, bright pink hair and large clunky jewelry of her design.
This reporter could not resist wearing her first Zandra, vintage, with ostrich feathered hat by Diana Cavagnaro.
The fashion watch was just part of the fun. The evening continued with dinner by Giuseppe Fine Catering, they catered the reception too as well as the pre-event VIP party at Sheri and Stuart Jamieson's. Reception cuisine included a tri-colored bite sized beet appetizer and seared ahi tuna on a crispy wonton. Red pomegranate martinis offered added to the heart theme of the evening. Dinner started with a Maine Lobster and Chesapeake Bay Crab 'Stack' with silvers of Hass avocado and mango-coriander salsa, and continued with Prime Beef Tenderloin and finale with a Dark Valrhona Chocolate 'Bomb.'
Après dinner entertainment included a stellar performance by Tony Award winning Broadway actress and singing star Patti LuPone.
The evening ended with dancing, as the weekend marked the beginning of the region's first and only dedicated cardiovascular facility "providing outstanding patient care, leading-edge technology and groundbreaking clinical trials—all under one roof."
The SCVC was made possible by more than $30 million in philanthropic funds including a $10 million leadership gift from Gaby and Richard Sulpizio.
"I thought the night was spectacular, and befitted the incredible feat,of putting San Diego at the forefront of the nation in advanced cardiovascular care" said Doreen Schonbrun.
Graham Ledger was the emcee, Kathy Wright orchestrated the beautiful flower arrangements,
Jim Lennox of Pacific Events in collaboration with Clinton Walters created a beautiful setting with all of the right accents. Clinton offered these gala evening notes:
"The goal for the Cardiovascular Center Gala was to hold the event on the site of the facility so that guests could experience the building and celebrate the many years of dedication to the vision that became reality.
Key was setting the right mood in the room so that those who attended felt very special from the moment they arrived. Guests were greeted by powerful displays of acrylic panels lit in vivid colors and searchlights. The sounds of Otrro Mundo Jazz set the tone as guests arrived, along with Rick Ross playing piano favorites in the Lobby. Guests had their taste buds tempted with wonderful tray-passed hors oeuvres, which was just the beginning of what would be served Giuseppe Fine Catering later in the evening.
The evening color theme was elegant, featuring hues of chocolate brown and Spartan Blue. Tables were adorned with gleaming hammered glass chargers and each with a special gift donated by Neiman Marcus.
Flowers were sprays of white hydrangeas and phalaenopsis, which towered over the tables, some with trays of candles and vases with submerged phalaenopsis and orchids, and all lit by color-changing lights, allowing the centerpiece to change color with the moods of the evening. Kathy Wright executed the beautiful floral arrangements.
Patti LuPone topped this special evening with a stellar performance called "Gypsy in my Soul"...full of her Broadway hits and favorites and stunning the crowds with her powerful presence.
The Mirage Orchestra charmed all guests during dinner with a selection of classic musical pieces, followed by lively swing hits for dancing to top off the evening. Jim Lennox with Pacific Events created and wonderful oversized lanterns, art deco-style bars, and a fabulous cappuccino lounge for those to enjoy at the conclusion of the evening."
For more information about the SCVC, please visit heartcenter.ucsd.edu.
Be advised strictly no downloading, publishing, broadcasting, printing, or copying of photos or content. Please email purchase requests of photos you are in.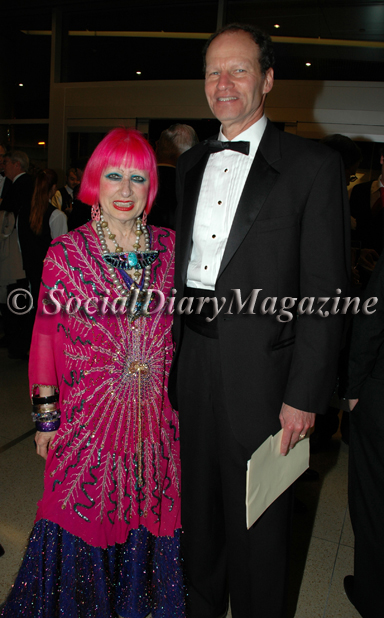 Zandra Rhodes and Dr. David Brenner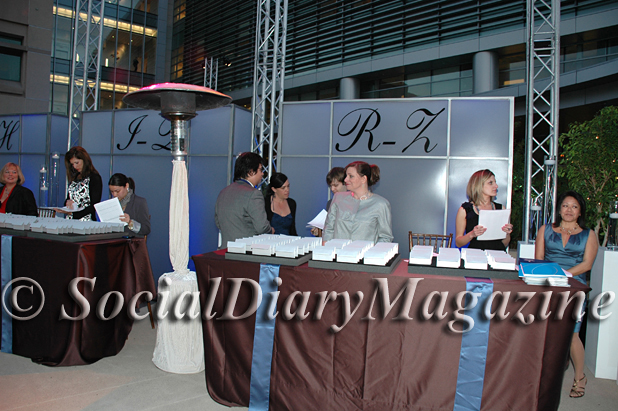 The Check-in
advertisement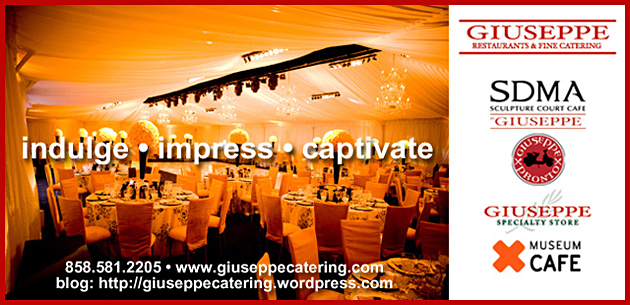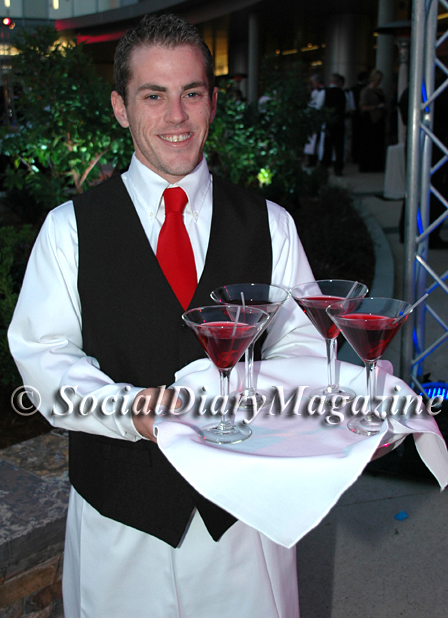 Pomegranate Martinis offered by Giuseppe Fine Catering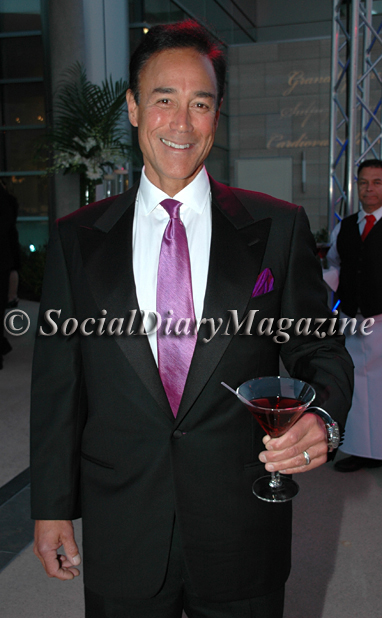 Scott Johnston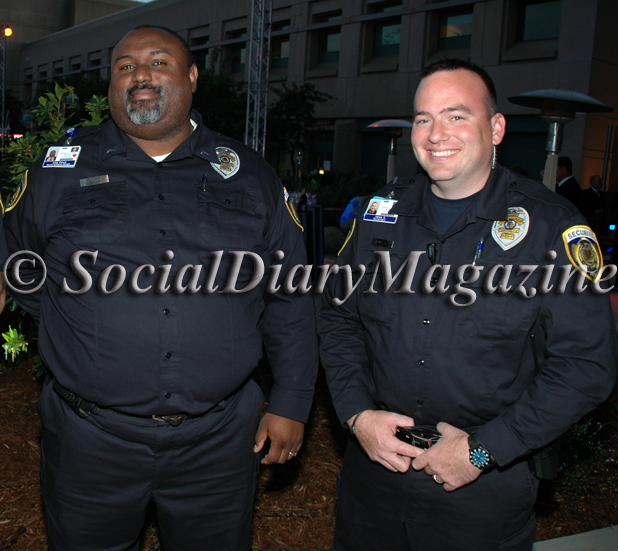 UCSD Security making sure all is safe....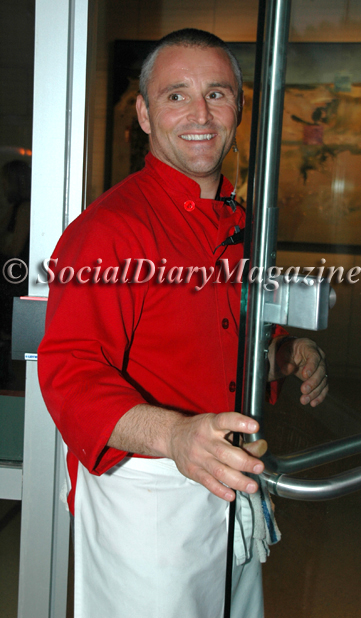 Giuseppe Ciuffa of Giuseppe Fine Catering dashing to the catering tent to oversee dinner preparations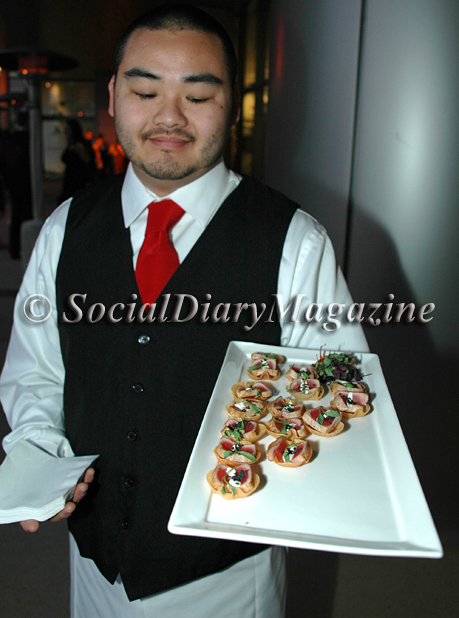 Above and Below, Seared Ahi Tuna on Crispy Wontons, and Bi-colored Beet Appetizers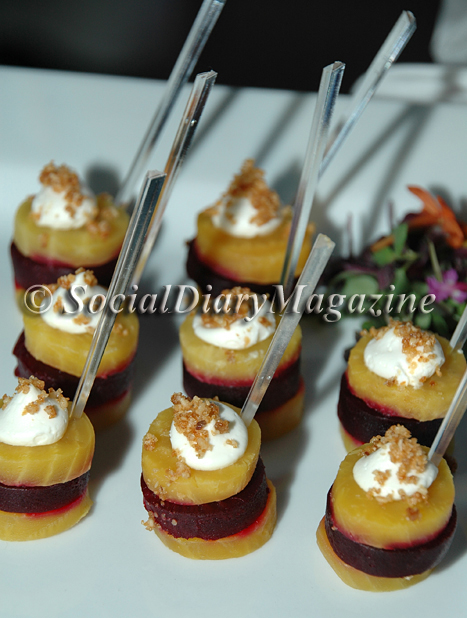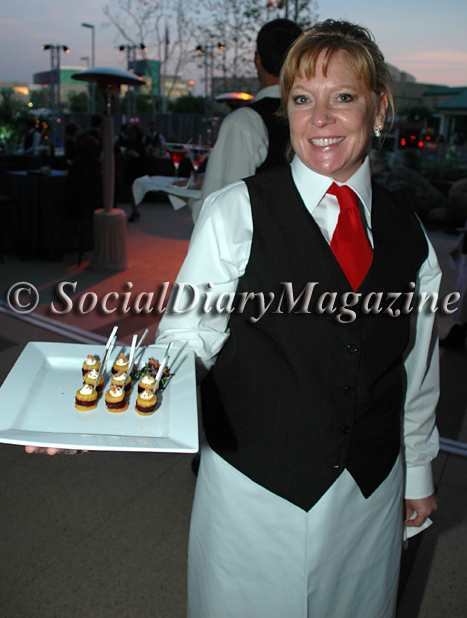 Served with a smile....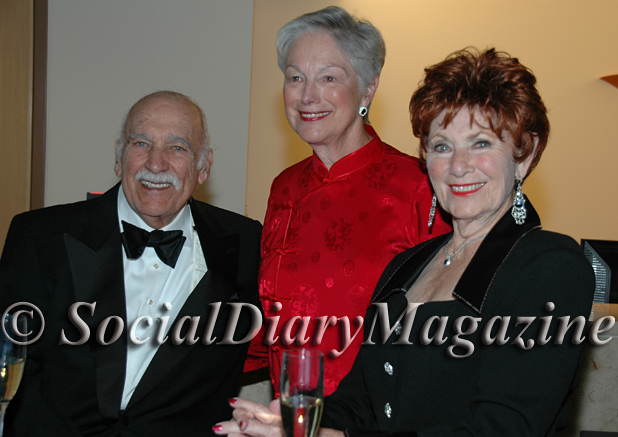 Paul Michael with Event Chair Carol Dillon and Marion Ross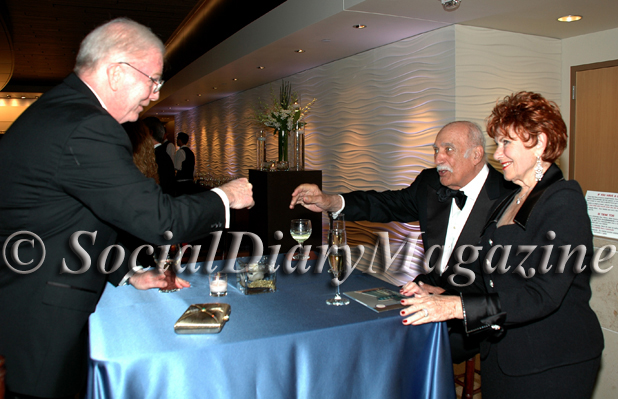 Tom Dillon greeting actors Paul Michael and Marion Ross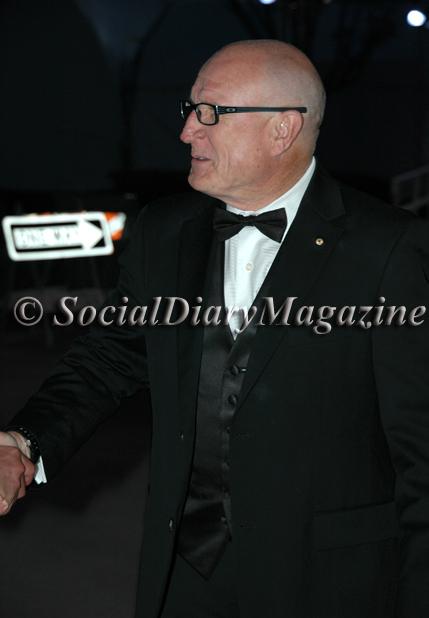 Peter Farrell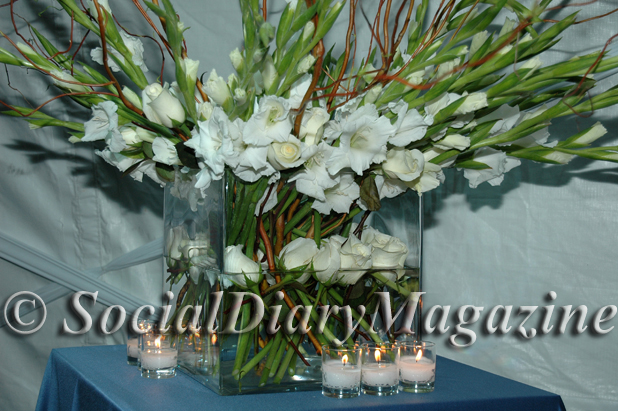 A Kathy Wright floral display
Duane and Renee Roth with Tom Dillon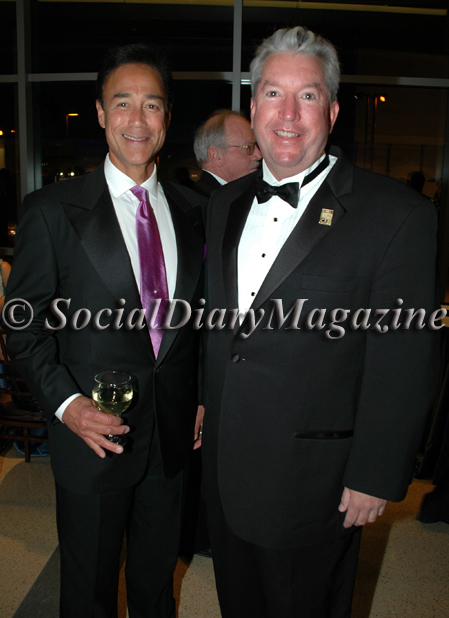 Scott Johnston of Social Diary Magazine with Ed Mracek
Dr. David Brenner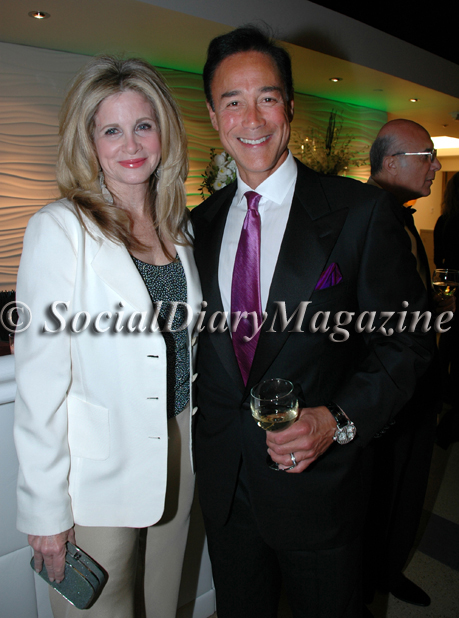 Sharon Ladeki with Scott Johnston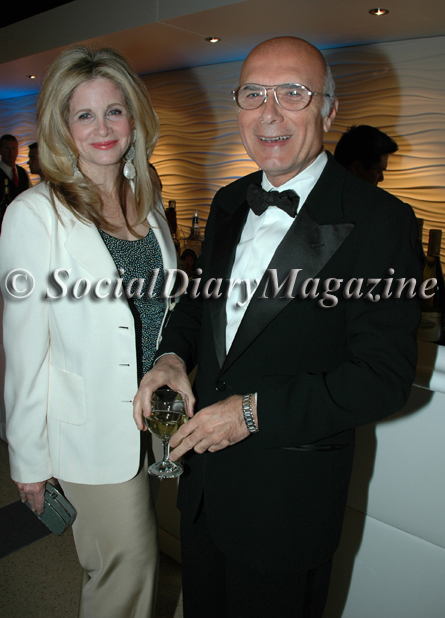 Sharon and Sami Ladeki
advertisement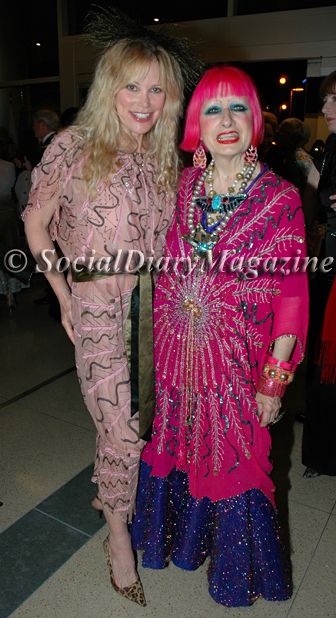 Margo Schwab and Zandra Rhodes in Zandra Rhodes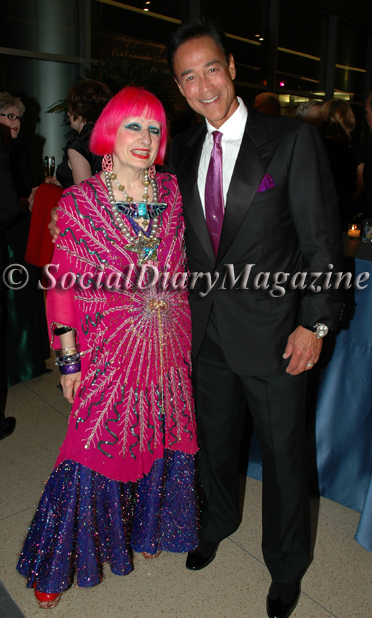 Zandra Rhodes with Scott Johnston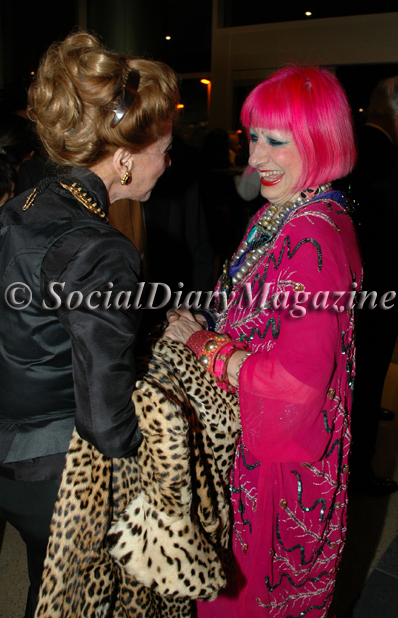 Reena Horowitz with Zandra Rhodes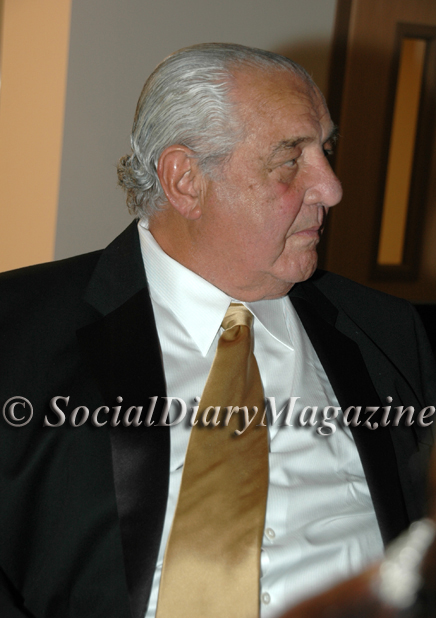 Salah Hassanein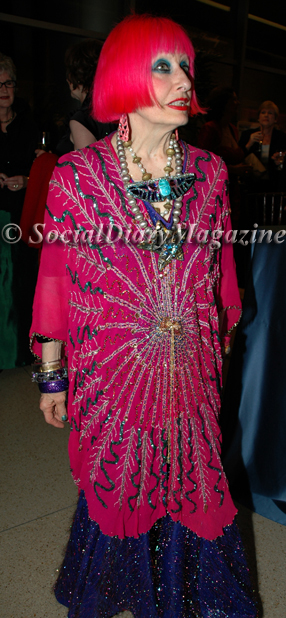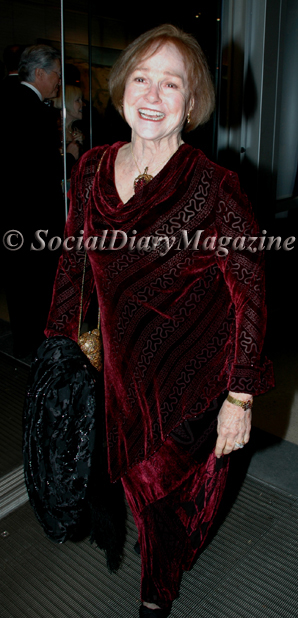 Zandra Rhodes surveying the elegant crowd ** Dixie Unruh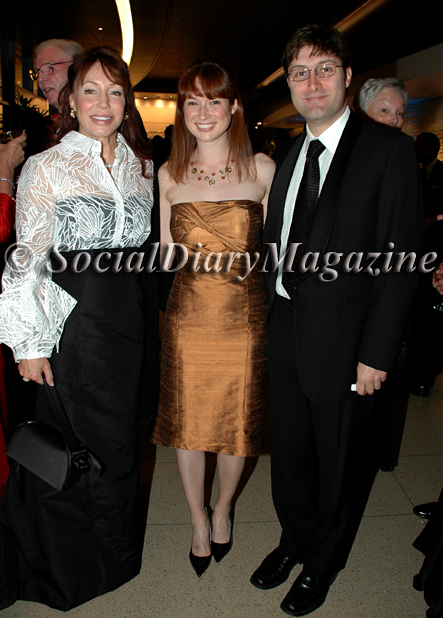 Above and Below, Sheri Jamieson with her son Michael Koman and actress Ellie Kemper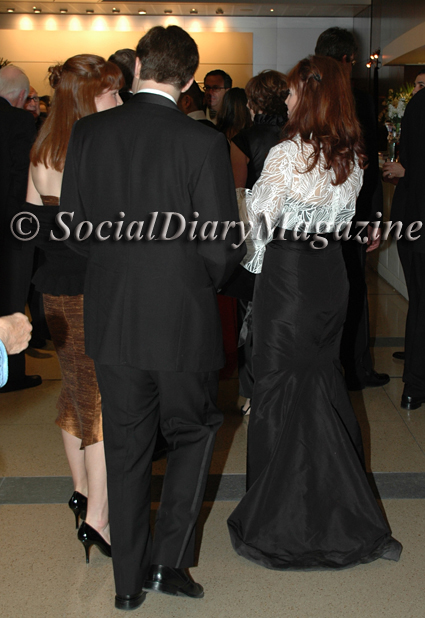 You are on Page 1 .... SCVC Page 2
reported and photographed by Margo Schwab
web technical support by Scott Johnston
Please join us for fun informative updates on Twitter and Facebook

The Buzz!!
Golf Inc.'s Most Powerful Person in Golf, Eric Affeldt, CEO of ClubCorp, with the Social Diary Magazine's Margo Schwab and Kima Schwab-Johnston. With private clubs nationally and internationally, Eric has led ClubCorp to the top by synergizing club renovations with a family friendly atmosphere. Congratulations Eric!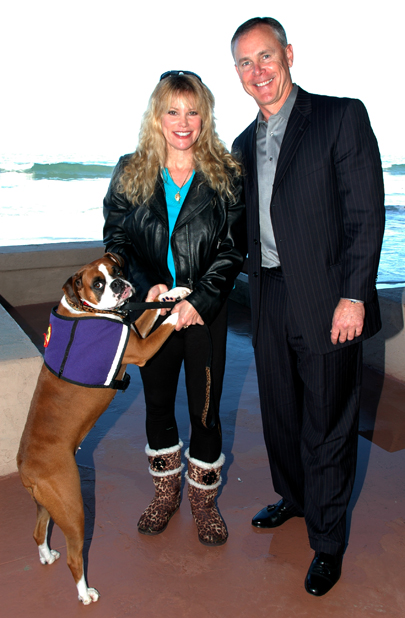 other fun....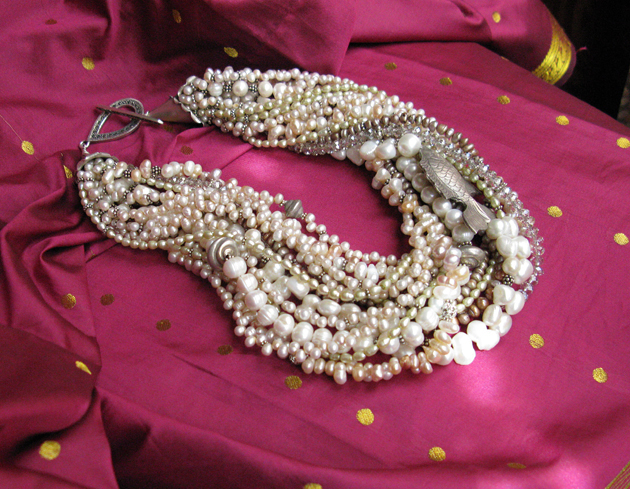 by Pamela Pogue....
March 18th - April 30th
Juelerie at M bride featured with couture bridal designers.

Come join us to view a varied selection of the juelerie collection including day wear, cocktail and bridal.


March 18-19, with featured designer St. Pucchi

March 25-26, with featured designer Modern Trousseau

April 15-16, with featured designer Monique Lhuillier

April 22-23, with featured designer Elizabeth Fillmore

April 29-30, with featured designer Ines di Santo


Call for appointment: 858.551.1718, or 619.993.7906

M Bride
702 Pearl Street
La Jolla CA 92037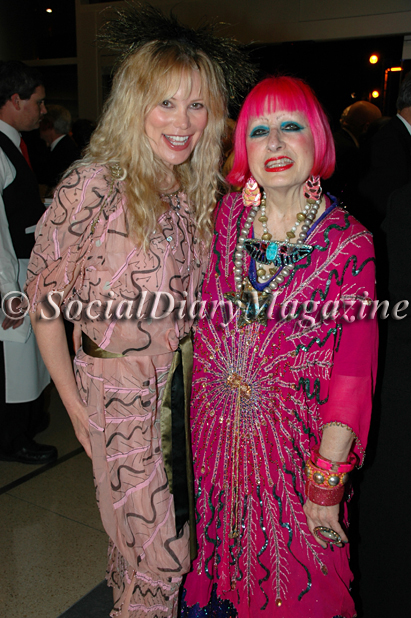 Zandra designs are fun!
Email Commentary to be added
email TheSocialDiary.com
Thanks for covering this. - Sheri Jamieson
Great seeing you and Scott last night. Loved your "Ceila Dress" (David Hockney's muse) with feathered yamakah. - Doreen Schonbrun
WELL DONE MARGO! - Sharon Ladeki

* Margo Schwab, MBA, more formally known as Margaret E. Schwab, has produced, written, interviewed and photographed for various media organizations since 1989. Schwab attended Holton Arms School, La Jolla Country Day School and La Jolla High School. Schwab has a B.A. from Scripps College, spent a business internship with S.A.I.C., Science Applications International Corporation, and earned a Masters of Business degree, M.B.A., from the University of San Diego by way of Claremont Graduate School . Schwab additionally took college courses from Harvard University, and Syracuse University. Schwab volunteers for numerous charity organizations. She also continues to support animal organizations and the prevention of people and animal abuse. Schwab is the editor and co-owner of The Social Diary.
Margo Schwab and Scott Johnston of The Social Diary Magazine are pleased to announce a partnerships with the Arthritis Foundation of San Diego County, their dog Kima is the Arthritis Dog honoree for the 3rd year, the San Diego Humane Society and SD METRO Magazine. They have also partnered with Country Friends and the San Diego American Heart Association.
Margo Schwab and Scott Johnston are both members of the La Jolla Beach & Tennis Club (Margo Schwab since 1974) and both are now members of the University Club and its worldwide ClubCorp Compass Society. Margo Schwab and Scott Johnston are Police Press credentialed by the Chief of Police, William Lansdowne.
San Diego's The Social Diary would like to say a special thank you to our advertisers.
Eclat Catering
San Diego Center for Children
Designer Millinery by Diana Cavagnaro
Juelerie by Pamela Pogue
Carol Bader Designs / Del Mar Hat Company
The San Diego Opera
The Museum of Contemporary Art San Diego
Giuseppe Restaurants and Fine Catering
The University Club and ClubCorp
Papalulu's Catering & Restaurant in La Jolla Shores
Maggie B Clothing at Rancho Santa Fe Plaza
Nancy's Nails on Pearl Street in La Jolla - for nails and reflexology!
H. Moradi Fine Jewelers on Prospect Street in La Jolla, now 2 locations!
WineSellar & Brasserie
Cafe Milano on Pearl Street in La Jolla
Extreme Pizza in La Jolla
Neptunic Sharksuits
The Animal Hospital of La Jolla
Eugene Ladopoulos of Mistra Estates Olive Oil
Warning ** photos, video and writing on this site are the
2011 copyright, all rights reserved, of The Social Diary LLC and its subsidiaries including San Diego Diario Sociales - Su Conexión Con la Sociedad, no reproduction of any part or parts is allowed without written permission by Social Diary Magazine