7928 Ivanhoe, La Jolla * 858-805-5062 * www.purebarre.com

Wild, Wild West for Scripps Spinoff 2010
The Hyatt Regency La Jolla at Aventine looked like a Hollywood Western set with well dressed stars as guests arrived in 'cowboy' attire for the 19th Annual Spinoff. It was all to support lifesaving cancer care at the Scripps Cancer Center Stevens Division, a leader in oncology related services.
Guests wore chaps, fancy jeans (one with cowhide pockets), cowboy hats and cowboy boots. A few city slickers were there too.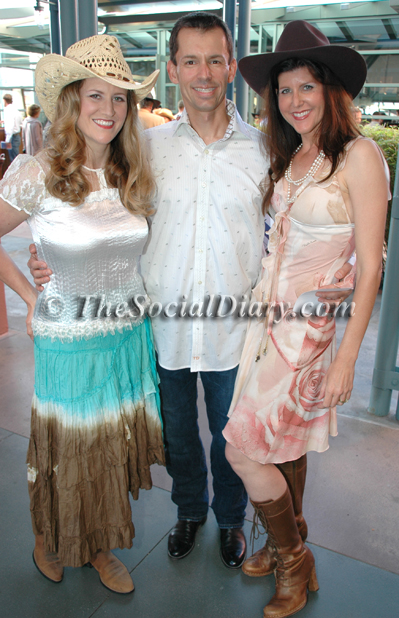 Christie Morgan with Justin and Karen Fine (Co-chair)
Among the many 'dressed for the 'Wild West' were Event Honoree Jim Cimino (representing Wells Fargo Private Banking) and his wife Carey, Event co-chair Teresa Cundiff and her husband Randy, Event co-chair Karen Fine and her husband Justin, Scripps Memorial Chief Executive Gary Fybel and his wife Eve, Event Planning and Development Council Chair Laura Robbins and her husband John, Point Loma cow folk Marilyn and Kim Fletcher, Sharon and Skeets Dunn, Vicki and Chris Eddy, and Tricia and Bill Kellogg.
The Kellogg's are part of the Scripps family that has donated so much to the Scripps empire of science and health care.
Guests enjoyed Robert Armstrong / Hyatt La Jolla canapés during the silent auction and cocktail hour. Whiskeys à la cowboy went well with some fervent bidding. There were auction items from South Coast Plaza to dinners at restaurants like Pamplemousse Grille.
All for the great cause of cancer research and care.
"I was truly moved by the individuals whose lives were saved by the generosity of all those who support Cancer research" said Leslie Petrone. "Having been born myself with Cystic Fibrosis, a life threatening lung disease, I understand the importance of research, which is made possible through donations. Research creates medicines & therapies that inevitably save lives...it is what has kept me living 10 years over my life expectancy. What I saw tonight was a beautiful example of the human spirit and I was honored to be part of it."
Christie Morgan, who knows cancer well, had this comment regarding herself and friend Karen Fine. "Karen and I were at one time active duty Naval Aviators who flew the Seahawk Helicopter aboard aircraft carriers. Karen is the president of the Gluten Free Foundation and the author of children's books promoting a healthy eating lifestyle. I'm the commanding officer of TSC-1294 - a Naval Reserve unit stationed at North Island (Coronado). We enjoy enriching the community and as a cancer survivor I especially enjoy supporting a hospital that is doing incredible work, one patient at a time, curing cancer."
First timer to the event Joan Huffman agreed and added this. "I have never been to this event before but with cancer being such an ominous disease touching all of us, either our loved ones or even ourselves, it is always important to have events like this to raise money for research, new advanced equipment and learn and teach about prevention."
The evening continued with a rather fancy cowboy feast of spinach and frisee salad with red endive julienne, dried apple, smoked whole almonds and brie with tarragon tomato emulsion dressing, a braised short rib chop with red wine reduction and a chocolate custard cake.
More there enjoying the festivities included Marilyn and Kim Fletcher, Julie and Bruce Breslau, Copper Copley, Phyllis and Dan Epstein, Frank Alessio, Margo and Scott Rogers, Mollie McCain, Denis and Jeff Bowman, Dr. Paul Hyde, and Maria and John Trombold. That's Dr. John Trombold actually. He is the Rounder and Former Medical Director for Scripps Cancer Center Stevens Division.
There were more auction items, this time live. And it got lively. Interesting items like a San Diego Jail Tour and lunch with Sheriff Gore went for big bucks.
"The 19th Annual Scripps Spin-Off was a wild, wild western Auction for Life and it was a huge round-up of the caring, the caregivers and the cared for all pitching in to add to the fun and the fund raising" said Ruth Jacobowitz. "In all its 19 years, this was the best one yet!!! And we never heard a single "Ye Haw."
That was until the final tally of funds raised was announced. Over $1 million. Can we say 'Ye Haw!'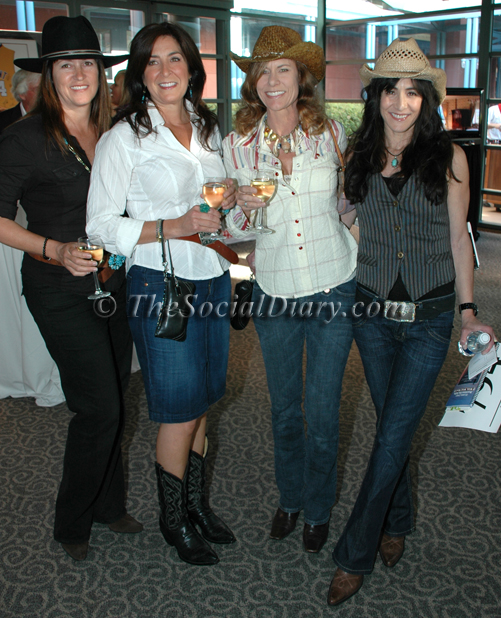 Louann Sullivan with Maryann Machada, Linda Lou Callahan and Leslie Petrone
Please enjoy the photos.
Be advised strictly no downloading of photos. Please email purchase requests of photos you are in.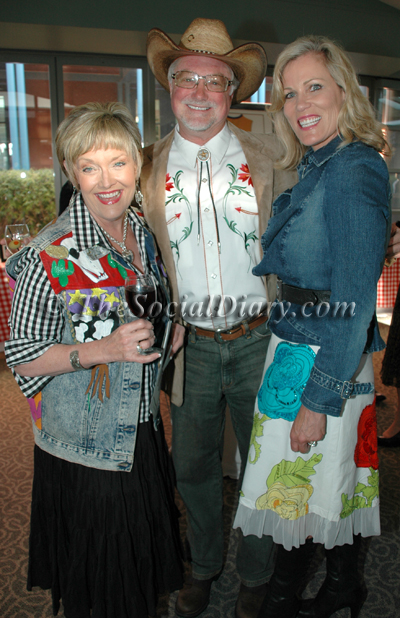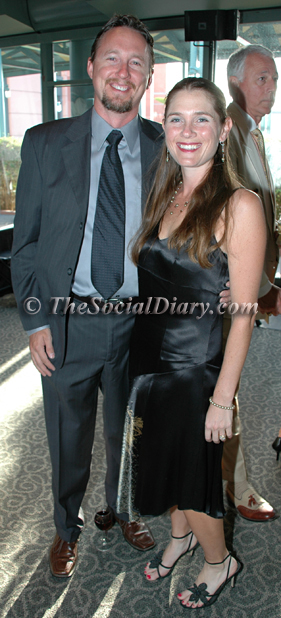 Vicky and Chris Eddy with Theresa Cundiff ** Shawn and Tiffany Worst
advertisement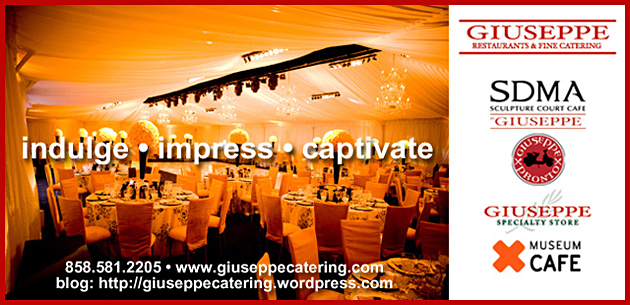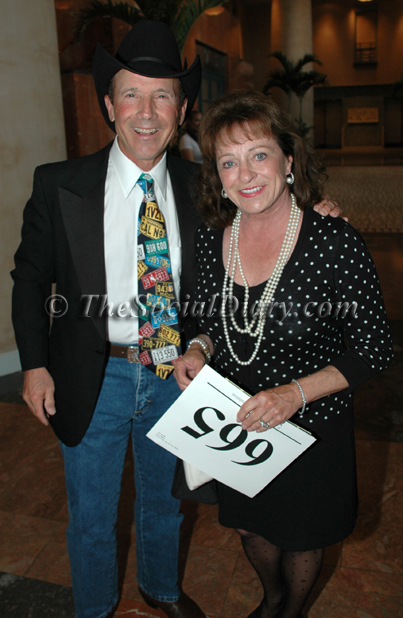 Skeets and Sharon Dunn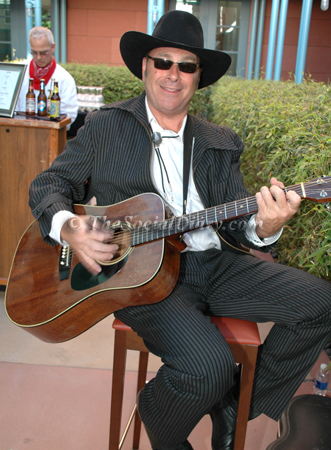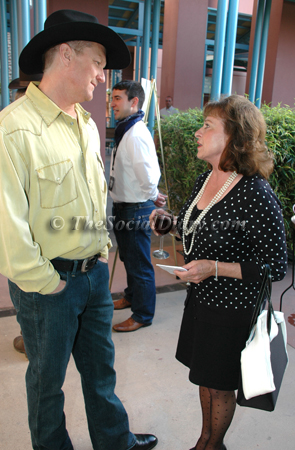 Russ T. Nailz ** Brad Livingstone with Sharon Dunn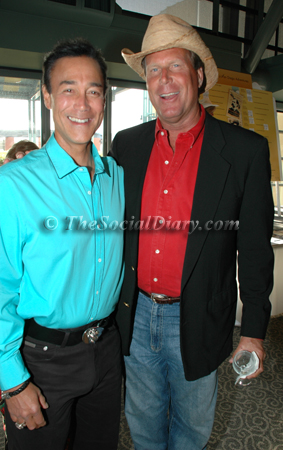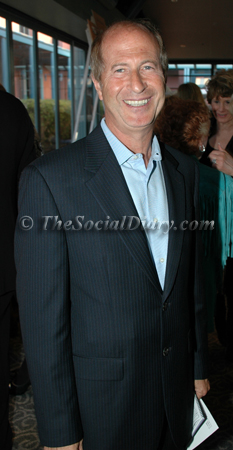 Scott Johnston with Lance Peto ** Issac Levy** Jim Sinclair in those chaps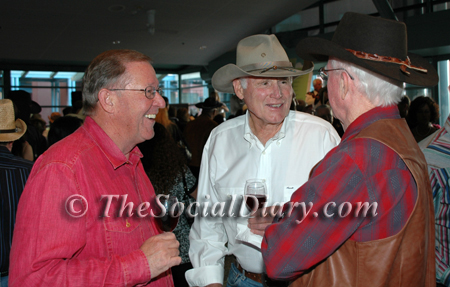 Cowboys!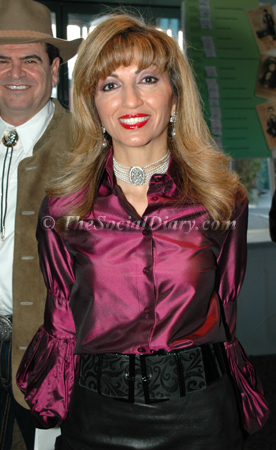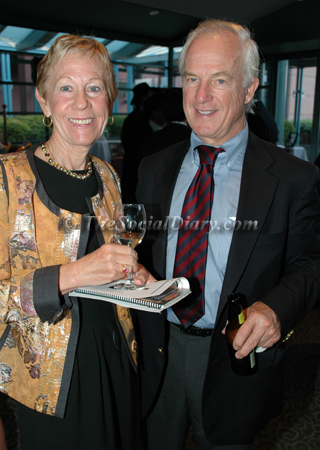 Abeer Hage ** Tricia Kellogg with Dr. Stuart Marshall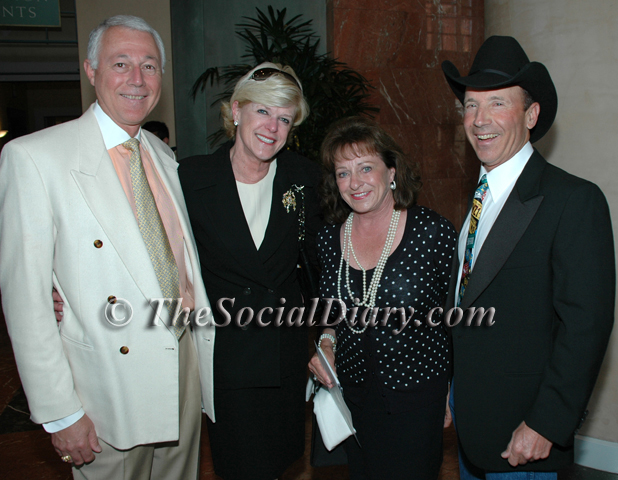 Craig Biddick and Susan Kazmarek-Biddick with Sharon and Skeets Dunn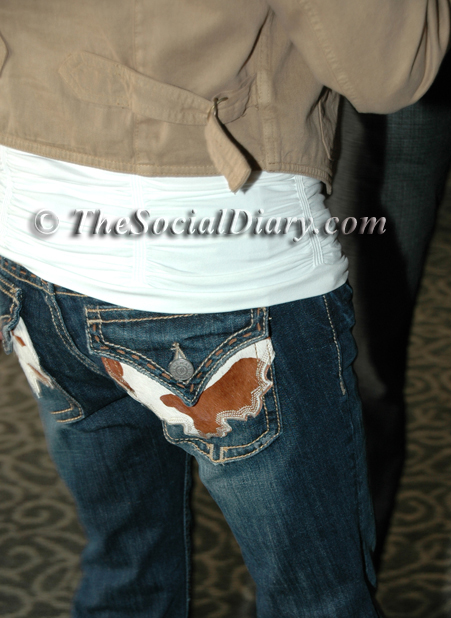 Jane Carroll's detailed jean pockets!
advertisement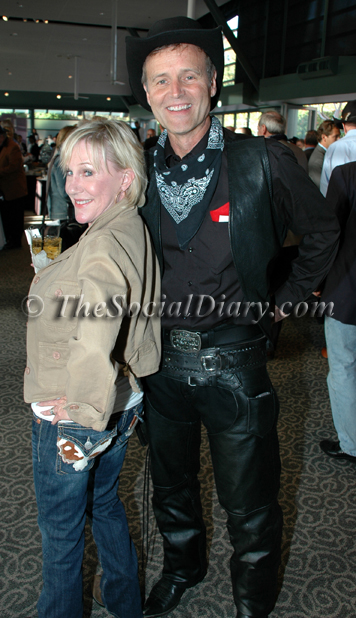 Jane Carroll and Jim Sinclair
Ruth and Paul Jacobowitz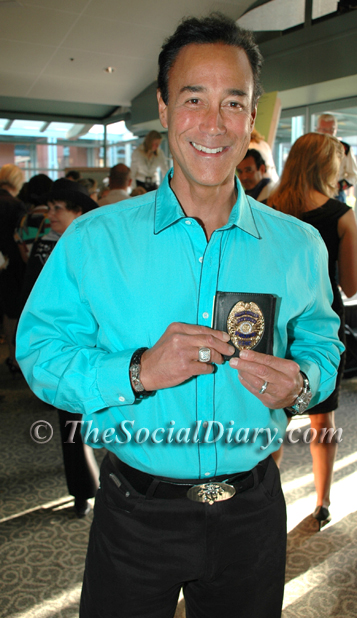 'Lawman' Scott Johnston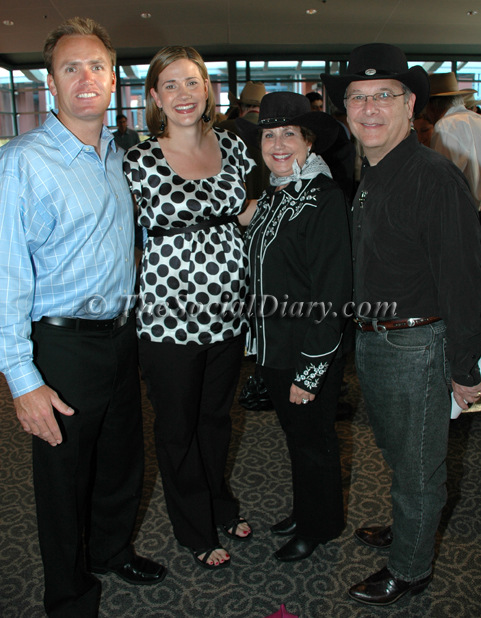 Mike and Jennifer Carroll with Eve and Gary Fybel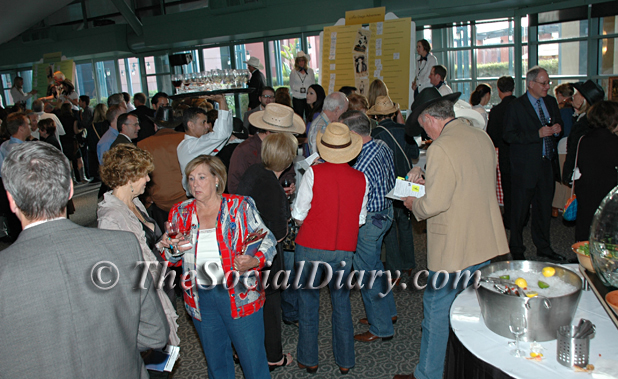 The Party Scene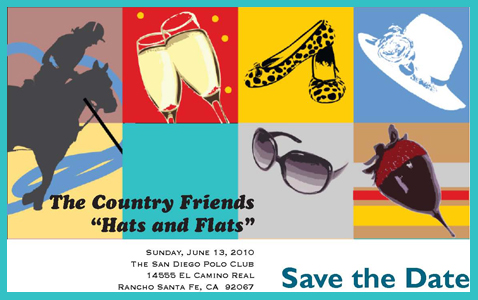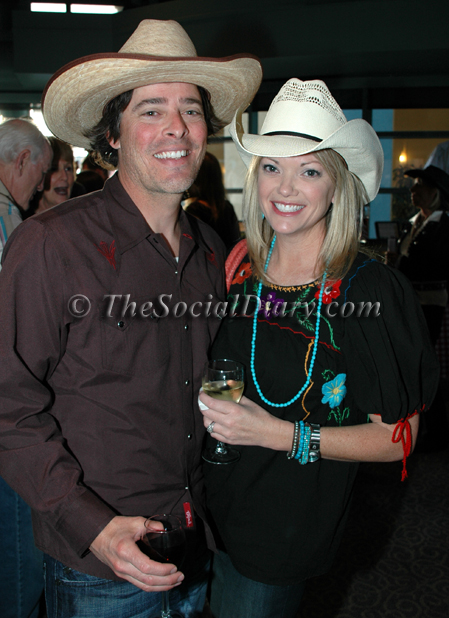 Artists Kevin Roche and Susan Wickstram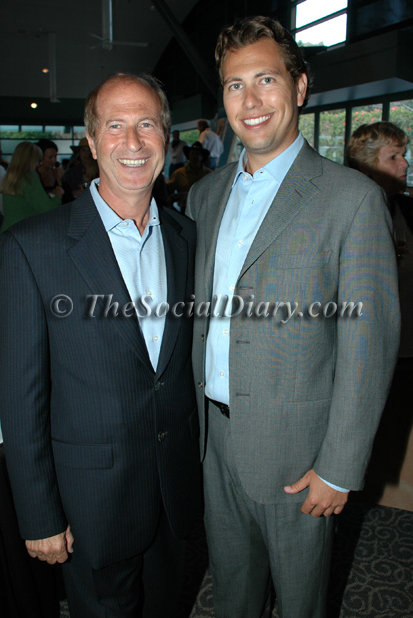 Issac Levy with his son Matteo Levy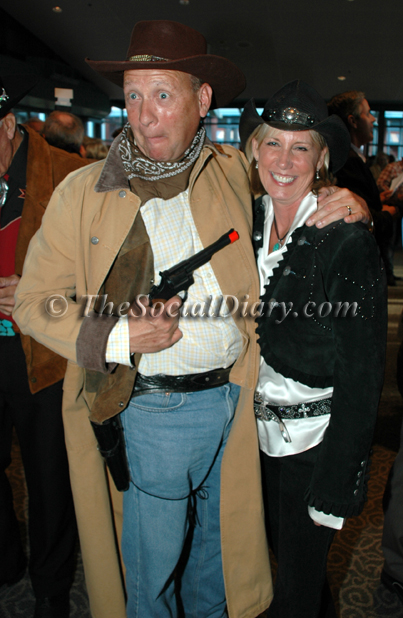 John Engle CEO of Foundation and Pat Whitcomb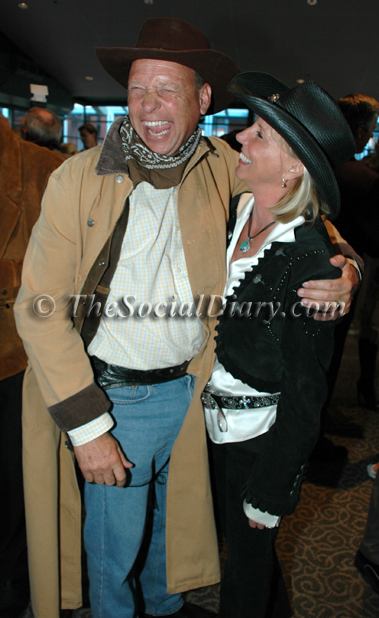 John Engle CEO of Foundation and Pat Whitcomb ** Abeer Hage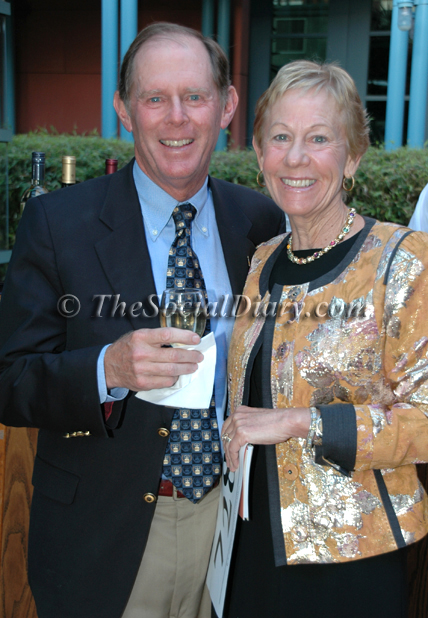 Bill and Tricia Kellogg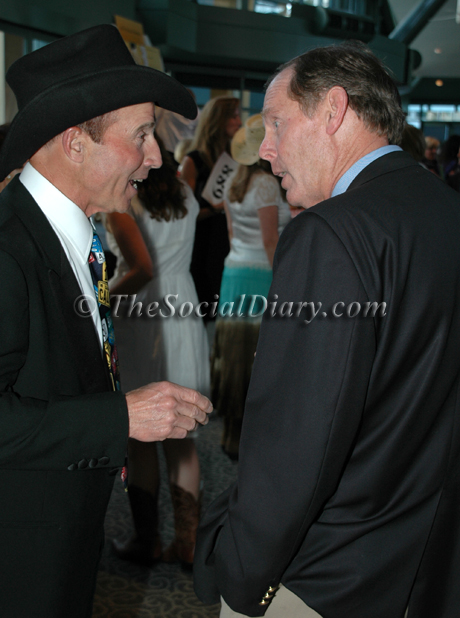 Skeets Dunn and Bill Kellogg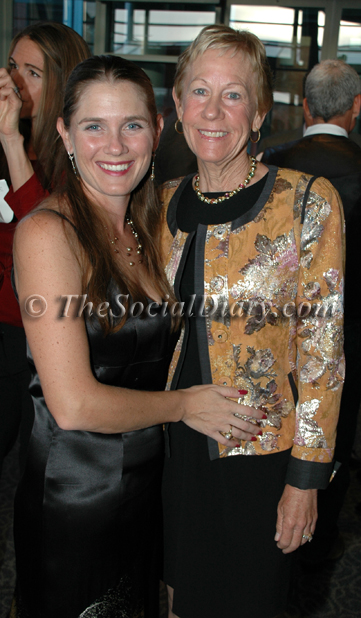 Tiffany Kellogg Worst with her mother Tricia Kellogg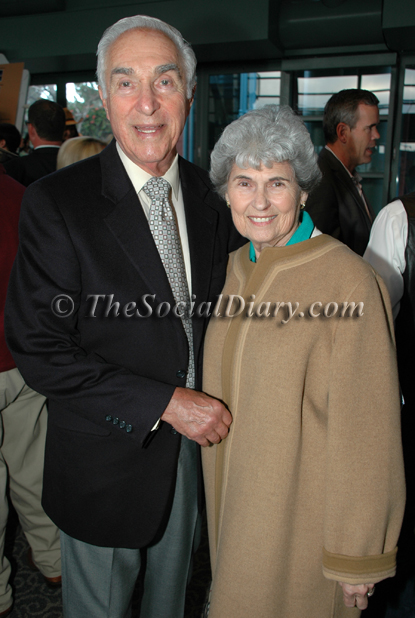 Jere and Joyce Oren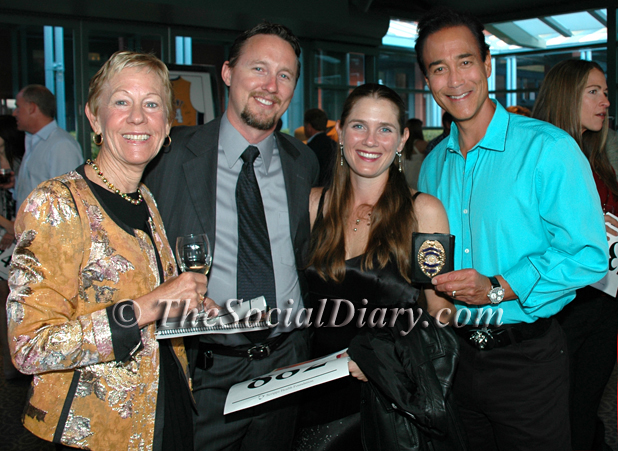 Tricia Kellogg with Shawn and Tiffany Worst and Scott Johnston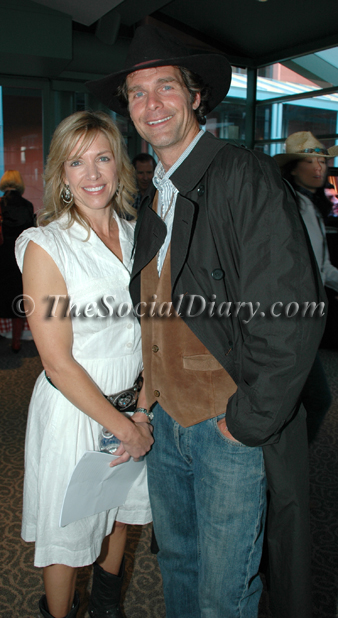 Mary and Joe Braunwarth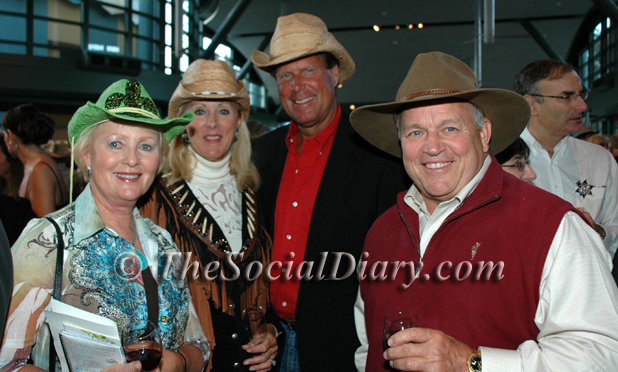 Laura Robbins with Kathryn Murphy and Lance Peto and John Robbins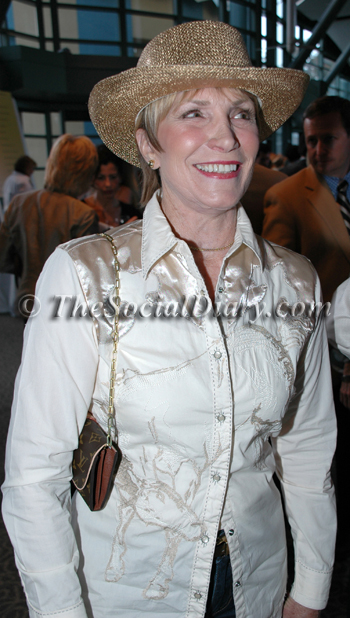 Joan Huffman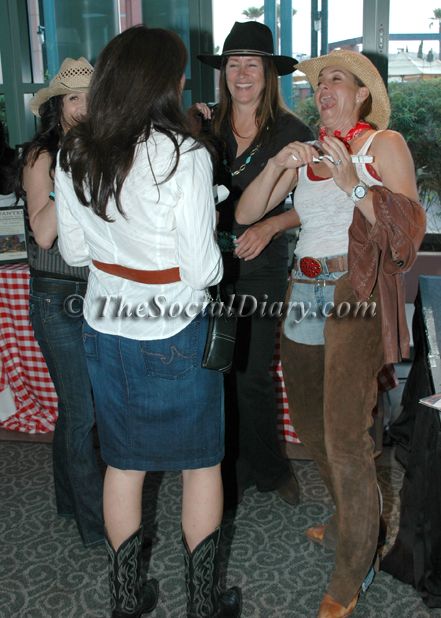 Above and below,
Cowgirls Louann Sullivan with Maryann Machada, Linda Lou Callahan and Leslie Petrone having fun!!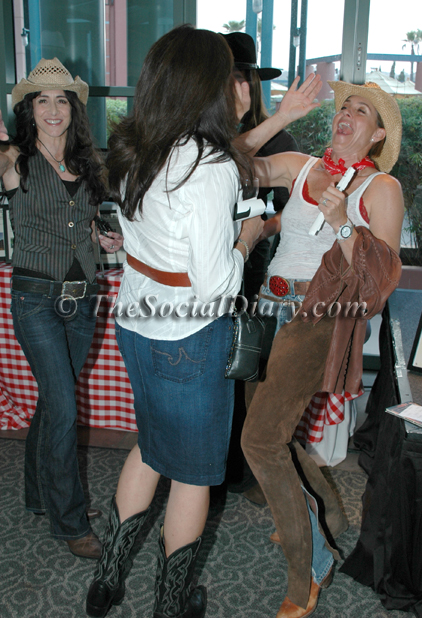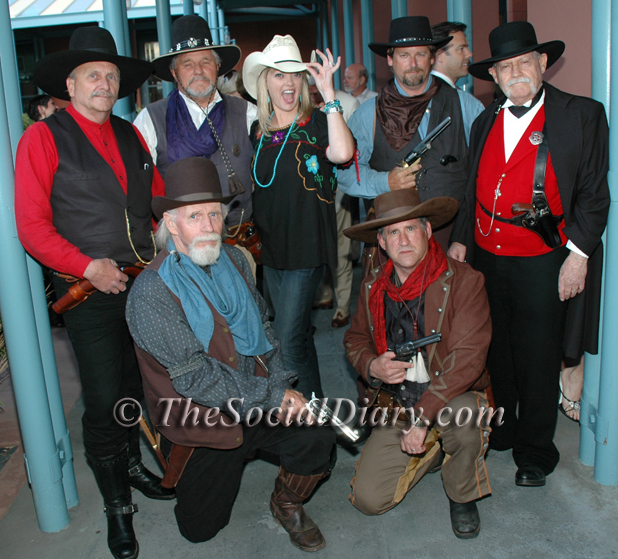 Artist Susan Wickstram with the 'Alpine Outlaws'
For more information about the Scripps Health Care, its many health divisions including the Scripps Cancer Center, and its special events, please visit www.scrippshealth.org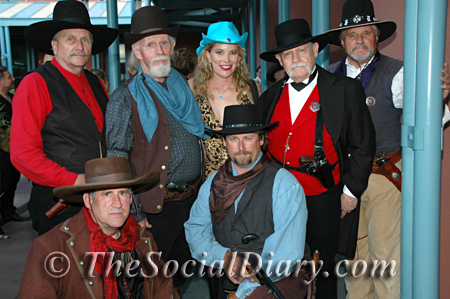 Margo Schwab with the Alpine Outlaws
reported by and photoshopped by
Margo Schwab and Scott Johnston
Please join us for updates on Twitter and Facebook

The Buzz
Kima is leading the way for the Arthritis Walk.... !! Please join the effort to get rid of one of the costliest diseases for healthcare....!!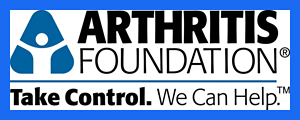 Kima says thank you for your support!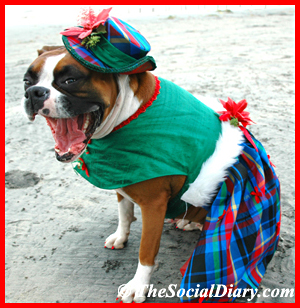 More Buzz
The Social Diary is proud to donate $100 to Rancho Coastal Humane Society to replenish the money stolen from donation boxes. The money will help the following situation.
Cat Burglar Plunders Pet Coffers
Cricket Corner Dog Park Donation Boxes Broken into
at Rancho Coastal Humane Society
The donation boxes that help fund the maintenance of the free Encinitas community dog park, Cricket's Corner, were broken into. The theft was discovered this morning by a shelter employee and Rancho Coastal Humane Society is asking the public to report any information they have about this crime. It is estimated that $100.00 was stolen and there will also be expense to repair the donation boxes. Animal shelters in San Diego have been on-going targets of thieves over the past two years.
"This was a selfish act," said President Jim Silveira. "It is obvious that the person who committed this crime has no regard for the plight of animals in our community. We rely on the generosity of dog park patrons to help us maintain the park. The person who did this, is not only stealing from our shelter animals, but from everyone in our community."
It costs RCHS approximately $5,000 annually to operate the dog park, which is a free service to the community. To report information about this crime please call (760) 753-6413 or to make a donation to the dog park, visit www.rchumanesociety.org
__________________________________________________________________

____________________________________________________________
Photoshopping and Photography Services
Photos on this website available if it is of you
available by The Social Diary
~ 619-384-7333
email TheSocialDiary.com
_______________________________________________________________
Email Commentary to be added
Thanks Margo - I saw the article. It was great. I feel honored that you mentioned us in your blog! Christie Morgan
* Margo Schwab, more formally known as Margaret E. Schwab, has produced, written, interviewed and photographed for various media organizations since 1989. Schwab attended Holton Arms School, La Jolla Country Day School and La Jolla High School. Schwab has a B.A. from Scripps College, spent a business internship with S.A.I.C., Science Applications International Corporation, and earned a Masters of Business degree, M.B.A., from the University of San Diego by way of Claremont Graduate School . Schwab additionally took college courses from Harvard University, and Syracuse University. Schwab volunteers for numerous charity organizations. She also continues to support animal organizations and the prevention of people and animal abuse. Schwab is the editor of The Social Diary.
Margo Schwab and Scott Johnston of The Social Diary are pleased to announce partnerships with the Arthritis Foundation of San Diego County, Country Friends, the San Diego American Heart Association, and the San Diego Humane Society.
Margo Schwab and Scott Johnston are members of the La Jolla Beach & Tennis Club and will be new members of the University Club.
San Diego's The Social Diary would like to say a special thank you to our advertisers.
Valerie and Harry Cooper supporting the San Diego Opera
Valerie and Harry Cooper supporting The Museum of Contemporary Art San Diego
Giuseppe Restaurants and Fine Catering
YourManifest.com
Judith C. Harris, Blair Harris, and Robert Singer, MD supporting the
Dian Fossey Gorrilla Fund International
Old Globe Theatre
Rancho Coastal Humane Society
Lisa Shapiro of Pure Barre La Jolla
Dr. Laurie Marker of The Cheetah Conservation Fund
H. Moradi Fine Jewelers on Prospect Street in La Jolla
Pamela Pogue of Juelerie
Kary Favish of the Worth Collection
Diana Cavagnaro of Designer Millinery
Jordan of Jordan Art Couture and Animal Fashions by Jordan
Lizz Russell of The Lizz Russell Collection
Gary Parker of WineSellar & Brasserie
Owner and Chef Pasquale of Cafe Milano
Kevin Smith of Extreme Pizza in La Jolla
Jeremiah Sullivan of Neptunic Sharksuits
Drs. Sue and John Morizi of The Animal Hospital of La Jolla
Eugene Ladopoulos of Mistra Estates Olive Oil
Warning ** photos, video and writing on this site are the
2010 copyright, all rights reserved, of The Social Diary LLC and its subsidiaries.
no reproduction of any part or parts is allowed without written permission by The Social Diary